Delhi
Bite Into Chole Bhature, Rajma Rice & More Starting At Rs 50 @ Anand Ji In Lajpat Nagar
Do you know the key to a beautiful morning and a happy day ahead? It's a heavy and sumptuous breakfast, of course! But sadly, many of us have the habit of skipping the most important meal of the day, as we're just unable to make enough time during our hurricane routines in the morning. But half an hour is all you need to spare, guys, and head over to this affordable eatery to do breakfast right. Take a look!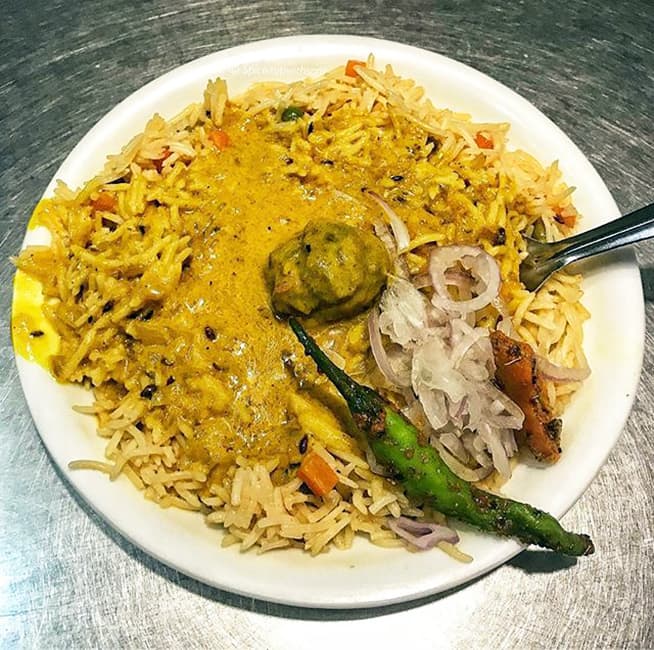 Picture Credit: spiceitupwithsam
Affordable AND All Things Yummy! | We've found you this place in Lajpat Nagar I that's called Anand Ji Chole Bhature Wala where you can head over to for a nice and satisfying breakfast feast. This food joint is situated in Krishna Nagar, so just drop by on your way to college or work.
And once you've arrived, feast on yummy Chole Bhature, Dal Makhani Roti, Rajma Rice, Kadi Rice, Paneer Roti and more! So the price of their Chole Bhature is Rs 80 for a plate. Also, their Dal Makhani Roti, Kadi Roti, Chole Roti and more is for Rs 50, for five pieces of rotis. Not too shabby, eh?!
And if you're craving for a delish supper, you might wanna check out their Aloo Samosa, Dal Samosa, Paneer Pakoda and more starting at ONLY Rs 20! You'll get these scrummies between  4 PM to 8 PM.
So now that we've sorted your breakfast and supper scenes, when are you dropping by here?
Where | Anand Ji Chole Bhature Wala - 3, Krishna Market, Lajpat Nagar I
Meal For Two | Rs 200
Timings | 8 AM - 8 PM
Call Them | +91 11 4132 6226