Delhi
Bitch Please, 18+ & More: Visit These 7 CRAY Cafes In Noida For Their Next-Level Names!
Noida is definitely the 'IT' place with a plethora of malls, cafés, cinemas and gaming zones; with all the ingredients for a fun-day or night out in store, and one thing is certain - you can never be bored when you're in Noida! What's even more amazing is that Noida keeps on surprising us, just when you think that you've seen it all – up pops another cool eatery!
Currently, we're going gaga over these cray - cray cafes in Noida with their next-level names. So, check out these cafes with names that'll make for interesting conversation starters and social media updates! Hop on!
1. Bitch Please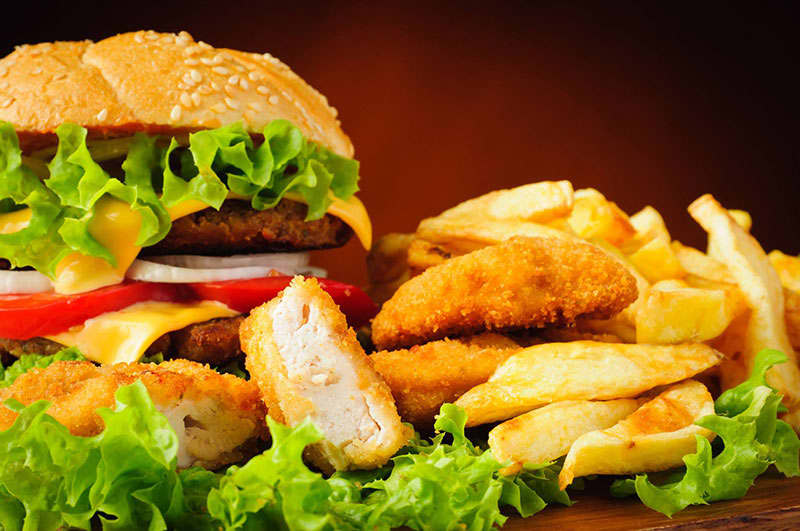 Amity University's sassy diva - presenting to you Bitch Please Café! The name itself has enough oomph and character to make us want to check it out! If the snappy name of this café isn't reason enough to visit, a look at its menu will change your mind. With all the snacks that one craves for after long classes, from sinful juicy burgers to the chilliest chilly potatoes; this one will satisfy all your hunger pangs. Plus, the fact that it doesn't burn a hole in your pocket and plays great music doesn't hurt, either! Seeya there!
Location | Opposite Gate 2, Near Amity University, Sector 125
Meal For Two | Rs 200
Here's Their FB Page | https://www.facebook.com/biitchpleasecafe/
2. Selfie Swag Café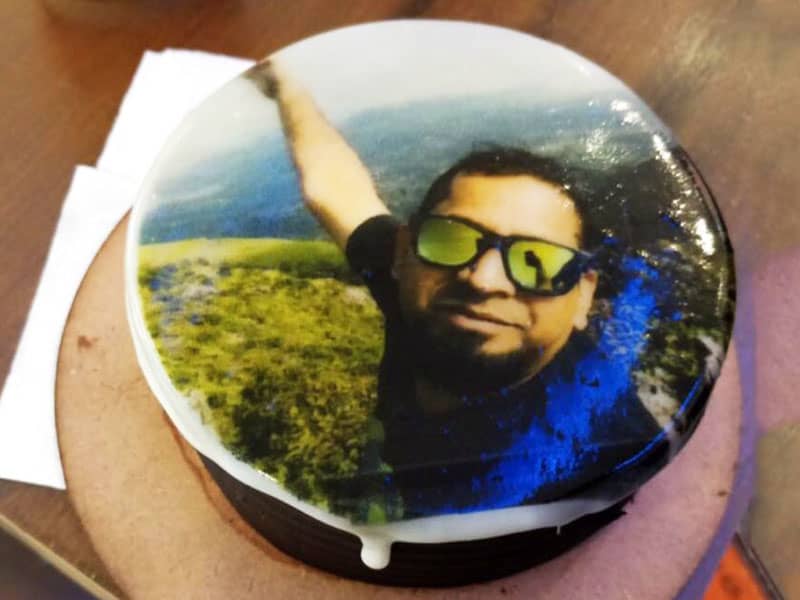 Love taking selfies? Got swag? Well, then this is the place for you! Besides the name, which has bowled us over, this café seems pretty cool! Here, you can get your selfie printed right on your coffee, ain't that neat? It claims to be the first printed beverage and kiosk café of India and it's right here, jazzing things up in Noida. With a wide range of coffees, coolers, milkshakes, lattes - et al, come on by, folks!
Location | DLF Mall of India, Sector 18, Noida
Meal For Two | Rs 500 
Here's Their FB Page | https://www.facebook.com/SelfieSwagCafe/
3. Cafe Illogical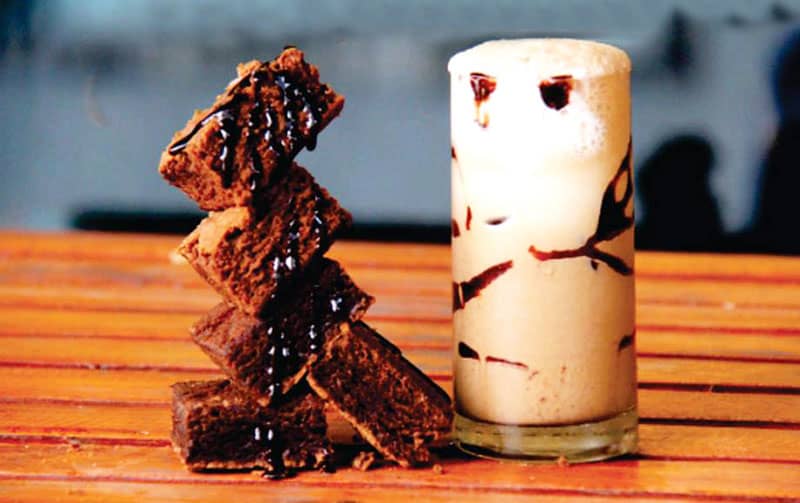 Praise the Lord for the one place that celebrates illogical-ness with its name, say hello to Cafe Illogical! Along with that quirky name, the place offers a wide menu comprising all kinds of cuisines, from Italian to Indian! Seems like a pretty logical plan, in all honesty. So, check-in at this recently opened café to explore some illogical pasta and beverages while swooning over the atpata name!    
Location | J - 19, Main Market, Sector 18, Noida
Meal For Two | Rs 600
Here's Their FB Page | https://www.facebook.com/Cafe-illogical-853108944858294/
4. Last Chance Café

With two branches of the café with this overdramatic name, we certainly want to give it a chance just because of it's name! Cause if you haven't guessed yet, we live for drama! Apart from that name that give us the feels, we've heard good things about it's food too! With loads of healthy options and snacks in various cuisines, this place is a messiah for all the waist watchers! It has even got energisers and nutritious treats with loads of sprouts, power protein pizza for you to nibble on. We are sure that if you give it a chance, it won't be the last time for sure!
Locations | Sector 132 & 135, Noida
Meal For Two | Rs 600
Here's Their FB Page | https://www.facebook.com/Last-Chance-Cafe-241502309566324/
5. 18+ Café & Lounge

Well, this one certainly has us curious! Called 18+, this cafe sounds super funky, to say the least. The menu seems pretty chill, although we were disappointed over the absence of alcohol, given the lounge's name! But the surplus of cuisines served here more than makes up for it. It certainly seems like a chill place to hangout with your buddies and is definitely added to our list now, all thanks to that A+ name *pun intended*!
Location | 1, Dadri Main Road, J Block, Block I, Sector 41, Noida
Meal For Two | Rs 1,200
Here's Their FB Page | https://www.facebook.com/18pluscafe/
6. Chai Peeni Hai?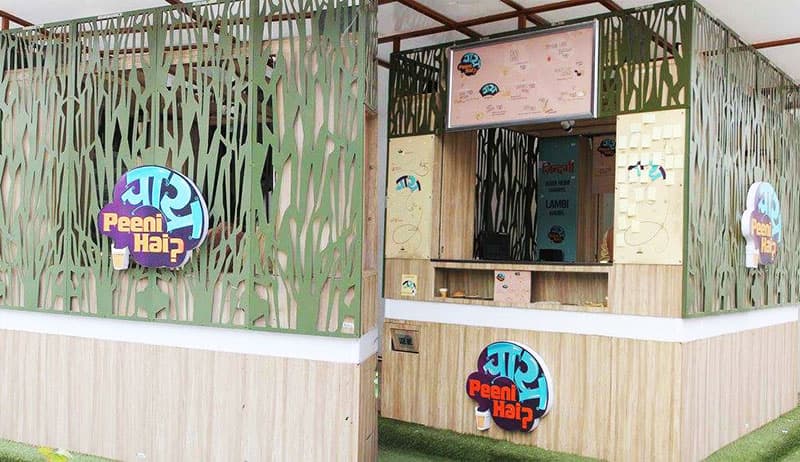 A small, cutesy stall located in Stellar IT Park with a name so relatable that we couldn't help but add this place to our list! 'Chai Peeni Hai' is the phrase that we use the most and one could even say that it defines our mood all day, every day! This little place serves everything from Desi Chai to Zaffran Chai and we know we're heading over for their super-promising Chai Shikanji too! So, chai peeni hai?!
Location | C-56/9, Stellar IT Park, Sector 62, Noida
Meal For Two | Rs 300
Here's Their FB Page | https://www.facebook.com/chaipeenihai/
7. Café Limelight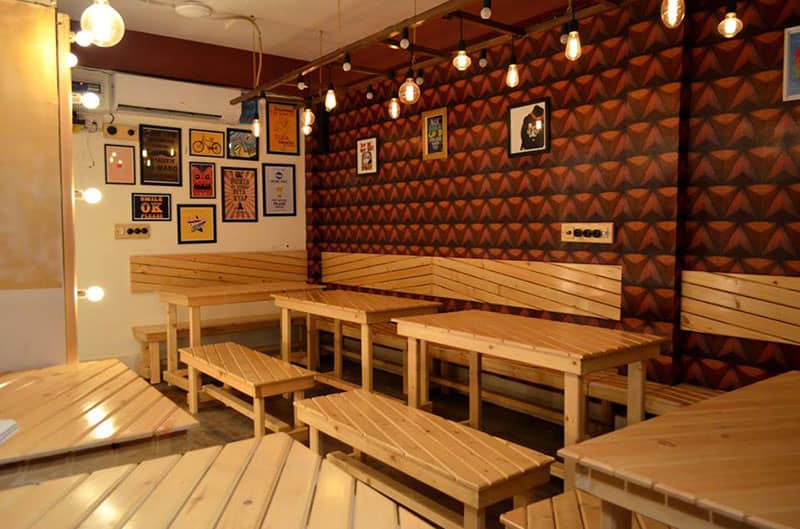 This cafe came into the limelight all thanks to its name! With its cute interiors and army of Victorian, vintage bulbs that immediately enhance the classy feel of the place - we're already lovin' this place! An extensive menu comprising various cuisines at reasonable prices - we're heading over with our gang super soon! So run at the speed of light straight to this one! 
Location | T 36, Shop 6, Near Power House, Sector 11, Noida
Meal For Two | Rs 900
Here's Their FB Page | https://www.facebook.com/CafeLIMELIGHT/?ref=nf
So which ones are you ticking off your list this weekend?!