Delhi
7 Awesome Diwali Melas In DU You Just Can't Miss This Festive Season!
Diwali is the festival of lights, the festival of happiness, the festival of togetherness and the festival of MELAS! With fetes, carnivals and fests coming up everywhere, we bring you the best of melas happening at Delhi University. Mark your calendars, grab your friends and head out to these fests!
1. Sparsh 2019 @ JMC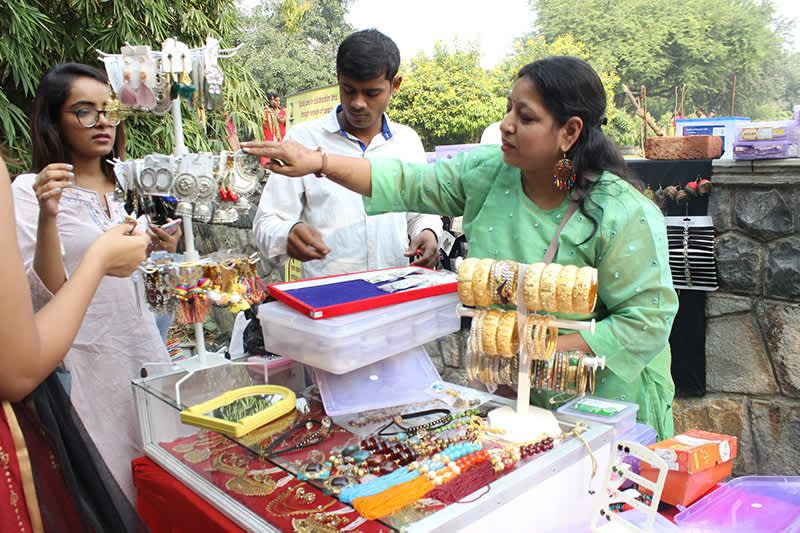 It's that glorious time of the year again and JMC is back with their Diwali mela, Sparsh. The event will be lined up with scrumptious food junctures, amazing & trendy fashion stalls, fun games and remarkable kiosks set up both by students and NGOs alike. So bookmark the dates and scamper over!
When | Wednesday, 16th October
Where | Amphitheatre, Jesus & Mary College, D1 E4, San Martin Marg, Bapu Dham, Chanakyapuri
Timings | 10 AM - 3 PM
Check Out Their FB Page | https://www.facebook.com/nssjmcsparsh2019/
2. Aashayein Jashn-E-Diwali @ KMC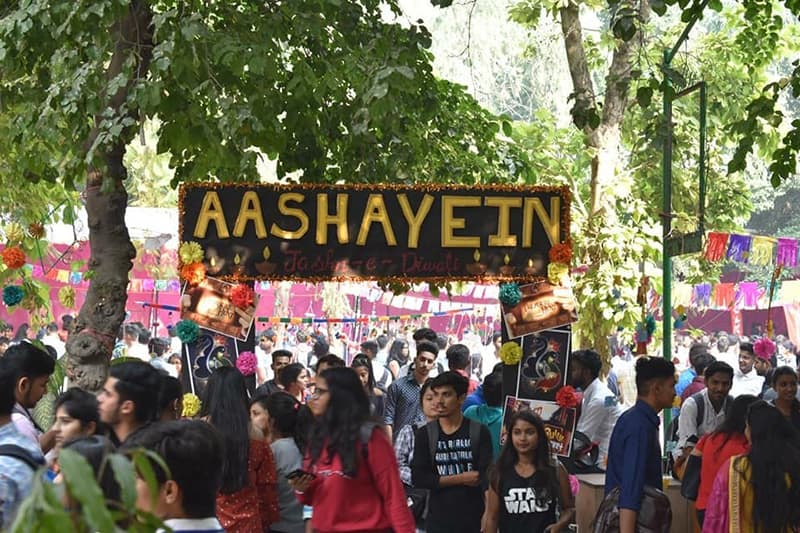 As a part of their annual festival SUPATH 2019, Kirori Mal Collage is hosting AASHAYEIN Jashn-E-Diwali and we couldn't be happier. While you're here, you can not only shop for aesthetic handmade trinkets but also indulge yourselves in fun games, competitions, scrummy food items and so much more. The best part of the event is that these folks aim is to aid the 'Help Yourself' platform and 'Say No To Plastic' campaign to serve the environment. So make your way over for sure!
When | Monday, 21st October
Where | Kirori Mal CollegeUniversity of Delhi, University Enclave
Timings | 10 AM - 4 PM
3. Diwali Mela 2019 @ Hansraj College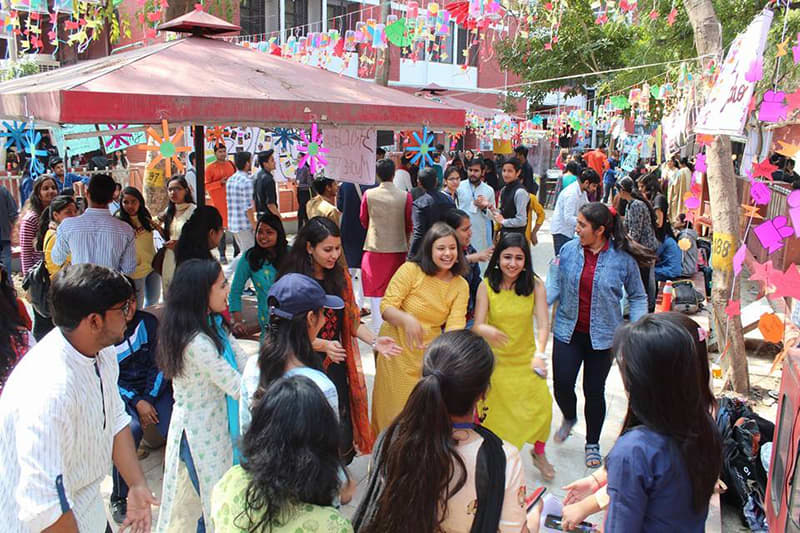 Going by their annual tradition of hosting Diwali melas, Hansraj has come up with this year's edition of their exuberant Diwali Mela. The extravaganza will witness a variety of delicious food stalls, games, challenges and everything else in between to bedazzle you. To top it all, they vouch to donate all their proceed to fund an educational-cum-recreational trip for the Padhaku wing's beneficiary kids. Nice!
When | Monday, 21st October, 2019
Where | Hansraj College, C-1 Block, Mahatma Hans Raj Marg, Malka Ganj
Timings | 12 Noon Onwards
RSVP On FB Here | https://www.facebook.com/events/480803909435071/
4. Suruchi'19 @ Hindu College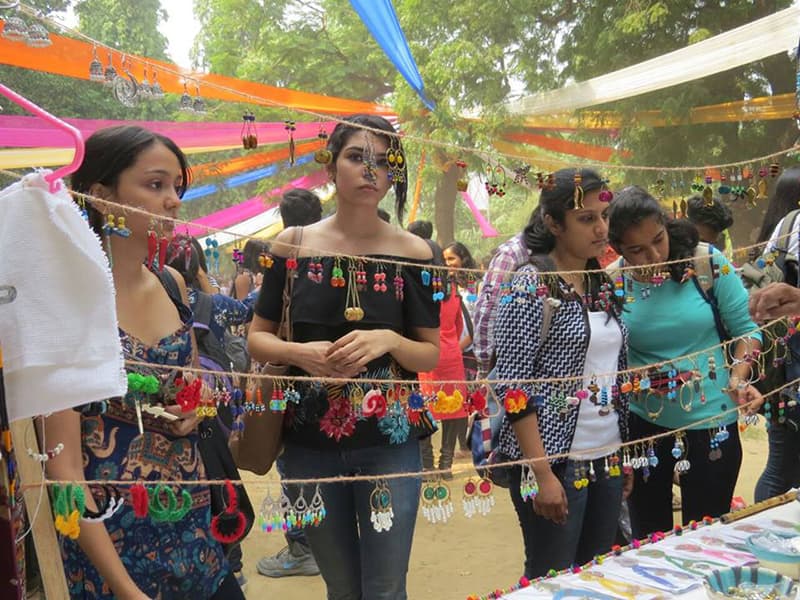 Diwali is all about love and happiness and the Diwali Mela at Hindu College is all this and more. 
After you're done admiring the vibrant and super festive decoration here, prepare yourself to get pampered with delicious food items, amazing shopping options, exciting games and many other thrilling activities that'll keep you entertained all through the day. We defo hop over on the day of, how about you, fellas?
When | Tuesday, 22nd October
Timings | 10 AM - 5 PM
Where | Zoology Lawns, Hindu College, University Enclave
RSVP On FB Here | https://www.facebook.com/events/1223195087863965/
5. Jalsa - The Annual Diwali Mela @ DRC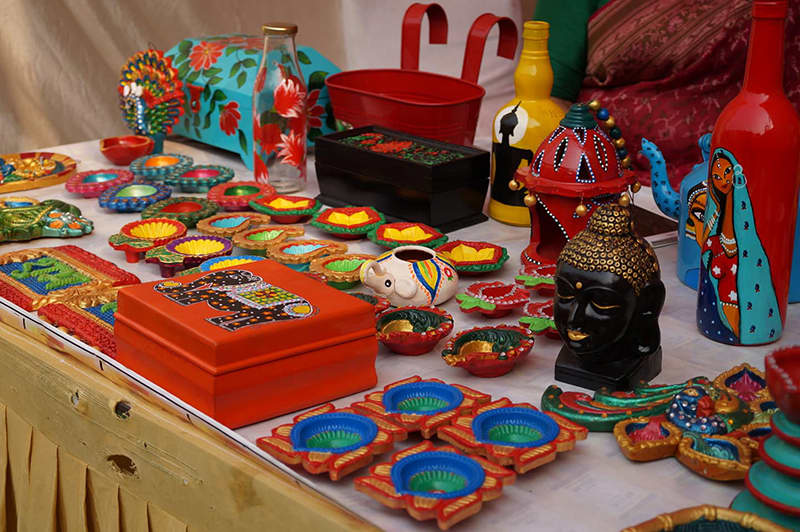 Jalsa, DRC's annual Diwali Mela is back with a bang. With all the pomp and show, this fest is going to be a funfilled ride of exciting events, scrumptious food and loads of fun activities. There are going to be so many amazing stalls and games which will guarantee that there isn't a dull moment. So, gear up to go on an exciting ride with your buddies!  
When | Wednesday, 23rd October
Where | Daulat Ram College, 4, Patel Marg, Daulat Ram College, Maurice Nagar, Roop Nagar
Timings | 9:30 AM - 5 PM
RSVP ON FB Here | https://www.facebook.com/events/970581496619467/
6. Onella 2019 @ Miranda House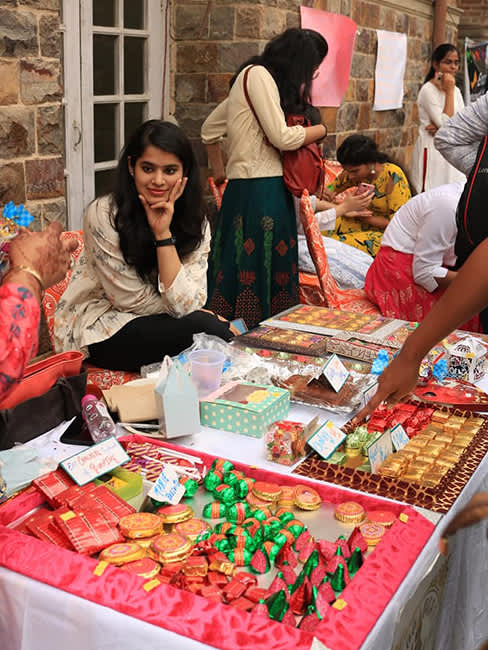 Miranda House's annual social mela called Onella, which is basically Diwali Mela, is back in all its charms. With an aim to work for the society and the underprivileged, these guys have collaborated with the NSS to organise this social mela to ensure that the money collected through the same is channelised towards a better cause. So, go eat to your heart's content and shop till you drop while at the same time, helping the ones in need!
When | Wednesday, 23rd October
Where | Miranda House - GC Narang Road, University Enclave
Timings | 12 Noon - 4:30 PM
Check Out Their FB Page | https://www.facebook.com/nssmirandahouse2015/
7. Noor @ LSR College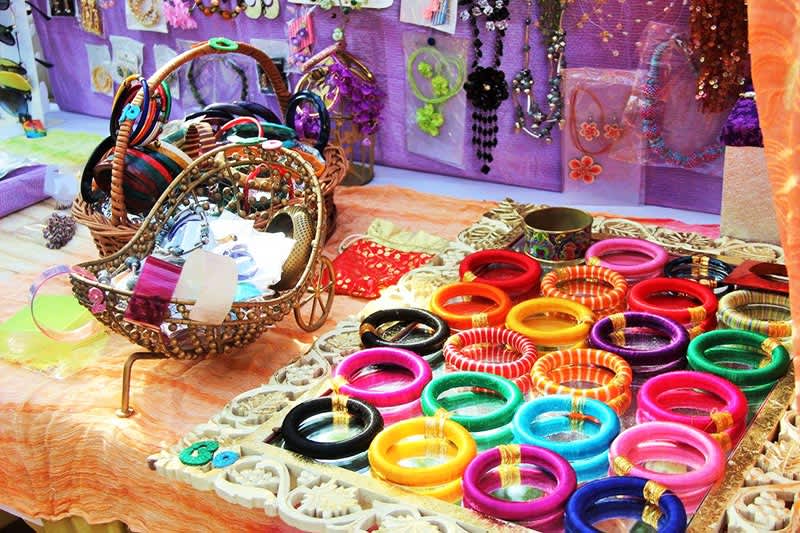 With an endeavour to meet, bond and celebrate with people from all walks of life, Lady Shri Ram College will spring up with their grand Diwali mela yet again and we're super excited. There's so much more to it than just exceptionally good stalls. So steer your wheels to LSR and witness the enchanting beauty of thoughts and spirits that define Diwali! 
When | TBD
Head to these fantastic melas and make the most of the festivities, guys!