Delhi
From Mounds Of Fruit To Masses Of Hardware: The Bhajanpura Wholesale Market Is Legendary
If you're living in the Southern or Western parts of Delhi, it will feel like travelling to an entirely different city if you ever make it to Bhajanpura. Situated on the North East corner of Delhi, Bhajanpura is a busy, crowded and dusty locality near Shahdara. It is a huge market that supports both wholesalers and smaller retailers, not exactly a hangout for shoppers but it can be an important market for serious and large scale dealings.  
Fruit Galore
The central point here is the Bhajanpura Chowk where all the roads of the area converge. The nearest market you will find there is the fruit market. It is generally much bigger than other markets of Delhi, and you will find seasonal fruit in large supplies and at much lower rates. As a wholesale market, it supplies to other markets within the city and the prices obviously rise as the same items make their way to the smaller shops in other corners of Delhi. 
Fruit To Hardware: An Unusual Combo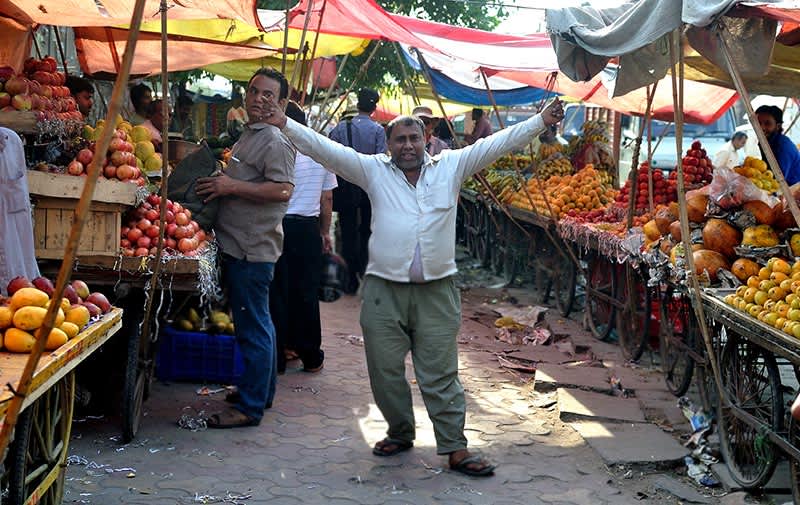 The market is not limited to fruit and vegetables alone as it is lined with huge hardware shops. There are several big trading houses dealing in timber, steel, cement and other materials spread throughout the area.  There is also a lights market here selling various types of white goods, rivalling the Bhagirath Palace market in size and variety. 
Many other showrooms and shops are spread across the entire market but the locality is not as well-maintained as the major markets of East or South Delhi and so you do get a feel that a provincial market has suddenly popped up overnight. The unplanned and congested roads give you a feeling that traffic will never move; it does do move, but extremely slowly.
Reaching Bhajanpura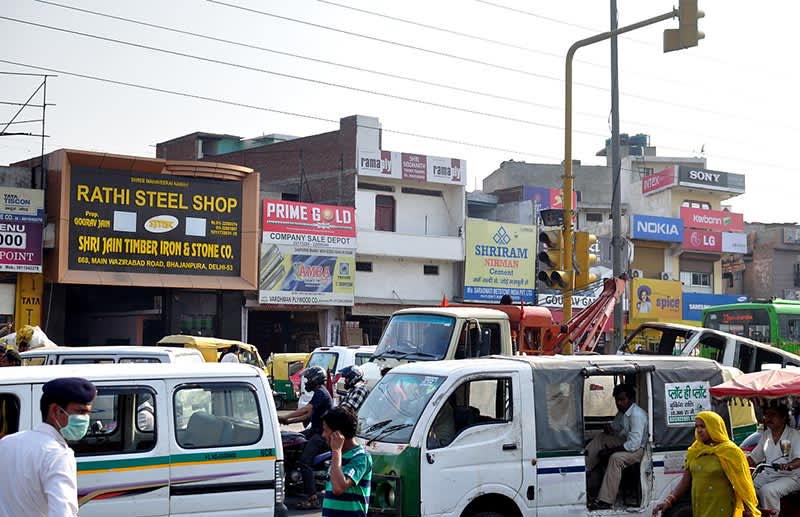 The nearest metro station is Seelampur on the Red Line which is a large station with an attached shopping mall. It's still a bit far from there, but the good news is that there are shared auto rickshaws available. They are slow and will keep stopping for other passengers but they charge no more than Rs 10 per passenger. 
This is truly a local major commercial hub that you should know about! A lot of the products probably pass through the wholesale market of Bhajanpura before eventually reaching your doorsteps.