Delhi
Looking For A Place To Chill With Free Wi-Fi?! Well Scroll Through These Brilliant Options In Town
A life without internet is impossible to imagine - our heart forever yearns for limitless Wi-Fi and better yet, when coupled with a buzzing vibe and delicious food, you just can't go wrong! So step out of the mundane concrete walls of your office or home and instead head to these chic venues to access free Wi-fi!
Kunzum Travel Cafe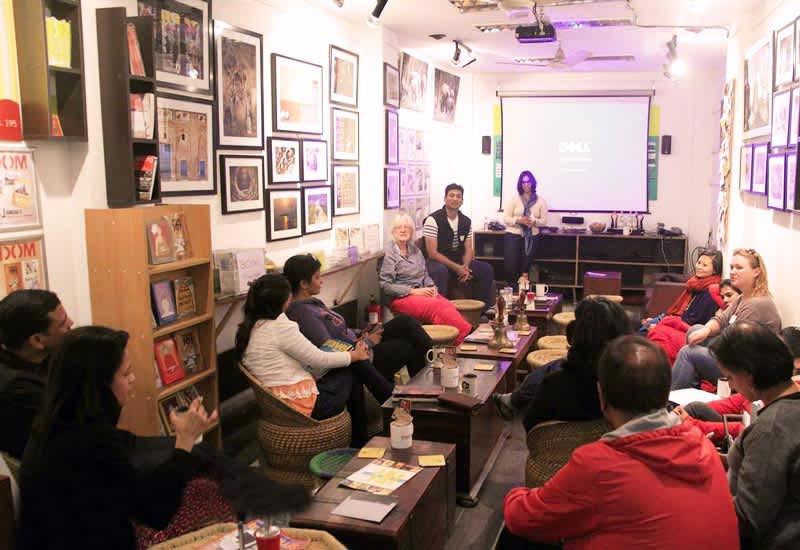 A warm & welcoming spot and a go-to place for those visiting Delhi, to enjoy a friendly conversation over cookies, this travel-themed cafe has been a favourite spot for travellers and bloggers. Sip on unlimited tea and coffee, and enjoy the brilliant collection of books, magazines in the company of creative minds at work in this quaint little place with of course free Wi-Fi.
Meal for two | Rs 200
Location | T-49, GF, Hauz Khas Village
Sakley's The Mountain Cafe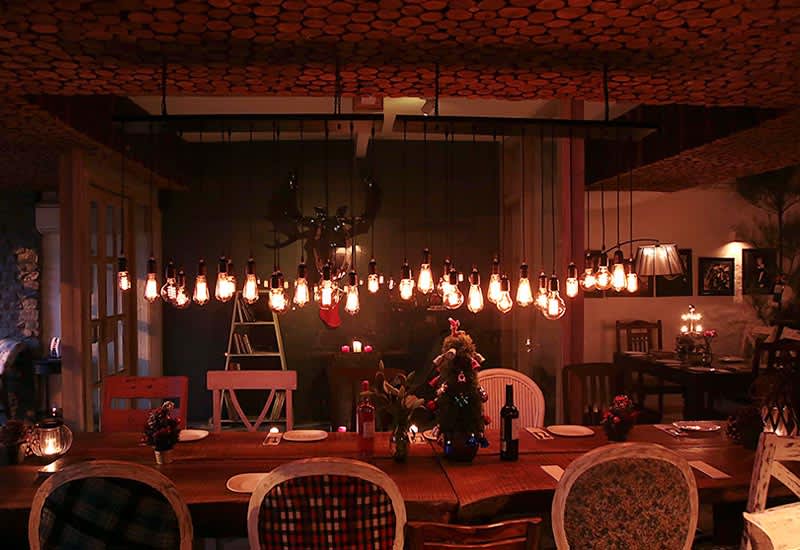 This place is definitely an easy escapade from the chaotic hustle & bustle to a more serene, hilly experience. The interiors and the food, nothing falls short of making it the perfect place to brew some great ideas and work in optimum harmony with free internet access! 
Meal for two | Rs 1,900 
Location | M-23, M Block Market,GK I
Starbucks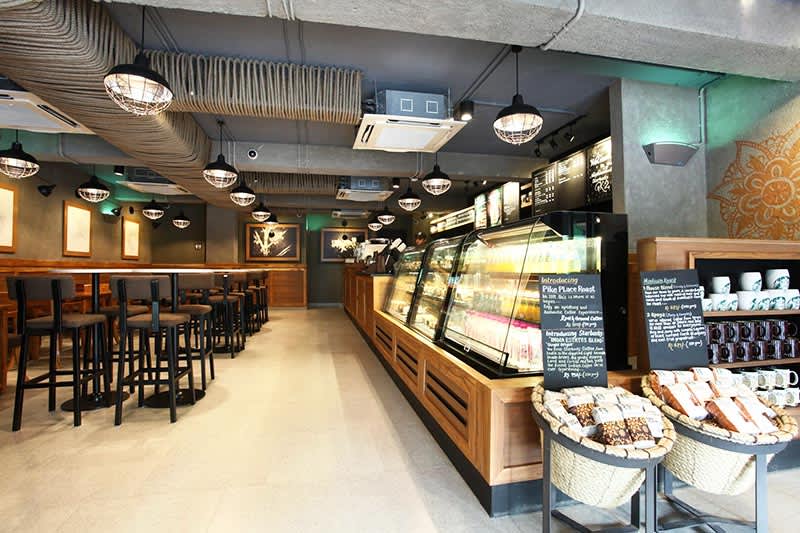 The idea of working over a cup of coffee never goes passé. Starbucks is a decent choice for a quick formal or informal meeting as they have various outlets spread across the city. Also, you can sit here for hours, dose on some caffeine to crack that perfect idea. And trust us; the heavenly aroma of coffee does work in most cases!
Meal for two | Rs 700
Location | Connaught Place, Saket, Gurugram, Vasant Kunj and other outlets
Hungry Monkey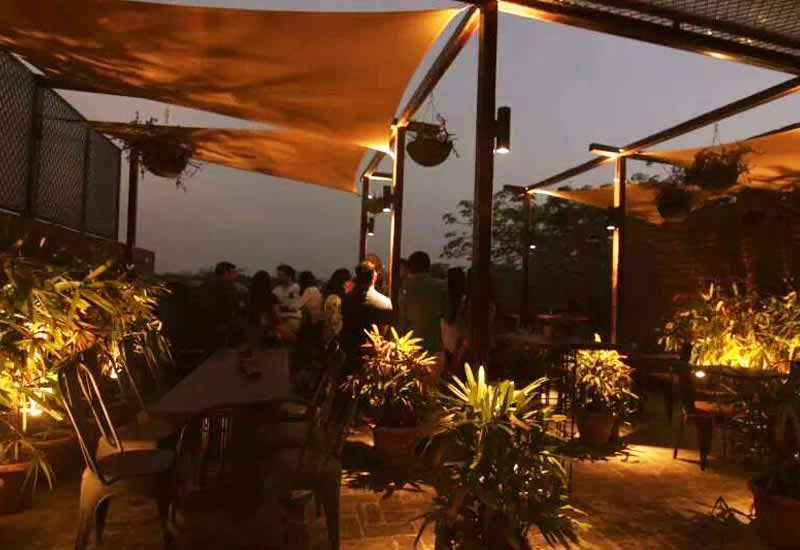 Located in an almost deserted and not-so-crowded place, this one is our perf choice to shell on some projects while gorging on their lip-smacking food. We love their terrace too and not to forget the awesome Wi-Fi access without any added charges!
Meal for two | Rs 2,300
Location | B-6/6, Second Floor, DDA Market, Opposite Deer Park, Safdarjung Enclave 
Ivy & Bean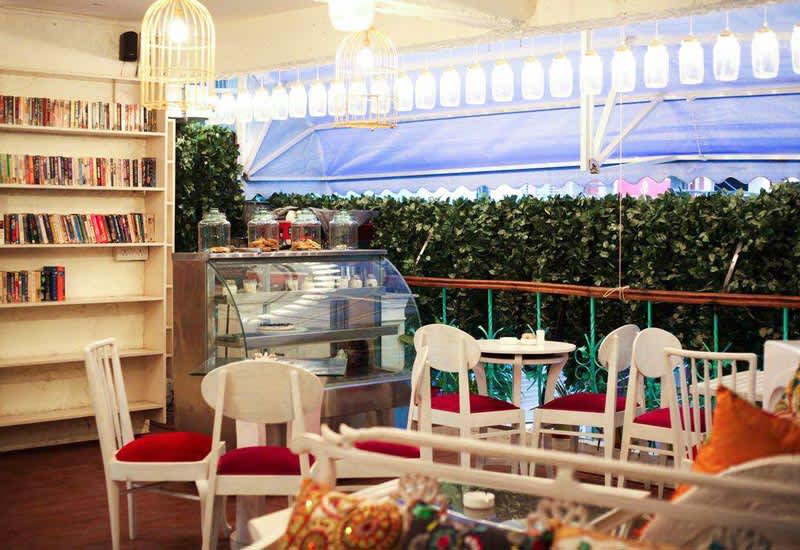 Oozing of a British yet vibrant and lively aura, this cozy cafe charms its guests by offering some really good reads from their shelf apart from the wide range of exquisite food offerings. This one's a sure shot treat for the ones looking for a stylish outdoor seating with access to free Wi-fi, all in one go!
Meal for two | Rs 1,200
Location | 119, 1st Floor, Sishan House, Shahpur Jat 
The Coffee Bond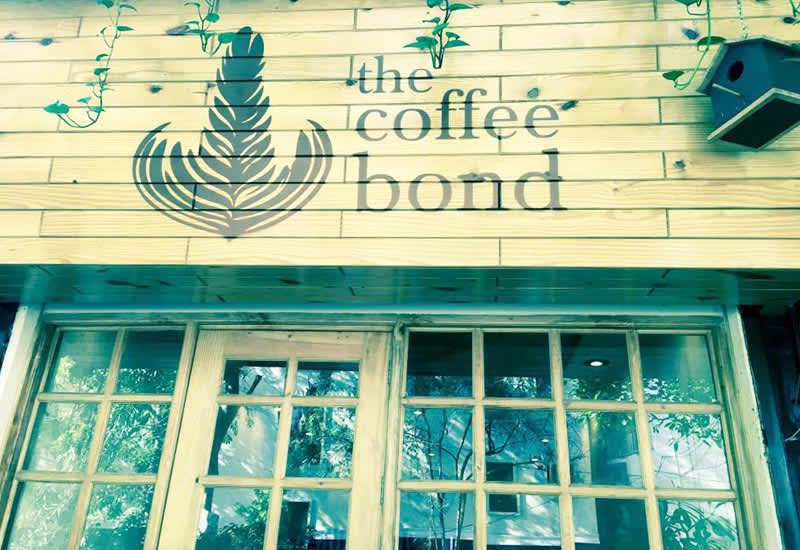 Slurp your day away with Coffee Bond, straight from Australia! A cafe cum coffee shop, this one's a must visit for all the caffeine hunters in town because of it's laidback and easy environment apart from some really adorable options of coffee to choose from. Bring in your lappy or tab and spend hours working or just casually surfing the internet without cost!
Meal for two | Rs 700
Location | Shop 4, Uday Park Shopping Complex, Uday Park
The Potbelly Rooftop Cafe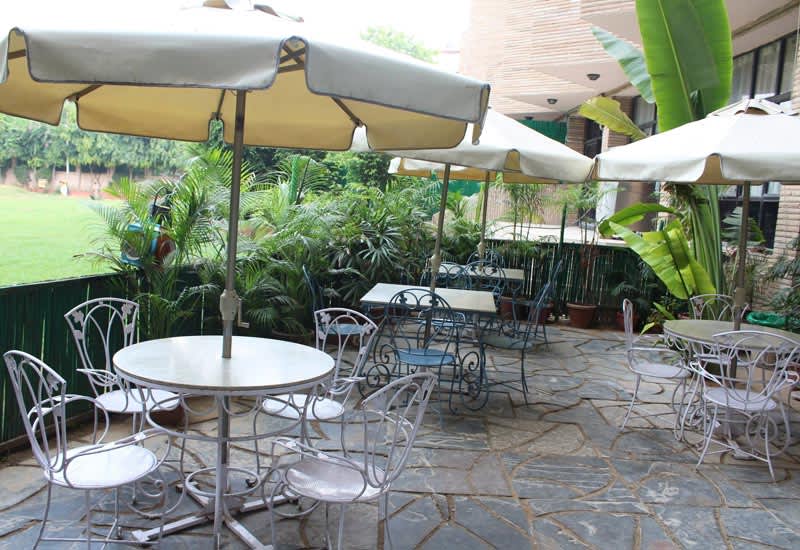 One of the very few Bihari eateries cum cafe in town, this one's a one of its kind with it's attractive colorful looks and mouth-watering food. These guys even make sure that you don't leave them early by providing Wi-Fi access and a humble service so that you do not miss out on interesting talks and your work at the same time.
Meal for two | Rs 1,000
Location | 116-C, 4th Floor, Shahpur Jat
Rose Cafe
Make a mental note of it: YOU ARE GOING TO LOVE THIS ONE! Be it the indoor option or the outdoor one, this cafe not only possesses a brilliant quirky yet sophisticated decor, but a host of other things like delicious options of food and quick bites along with free Wi-Fi so that you don't miss out on anything heavenly when here. The 'Italian' touch to everything is just so instagrammable!
Meal for two | Rs 1,000
Location | 2, Westend Marg, Saidulajab, Saket
The Blue Door Cafe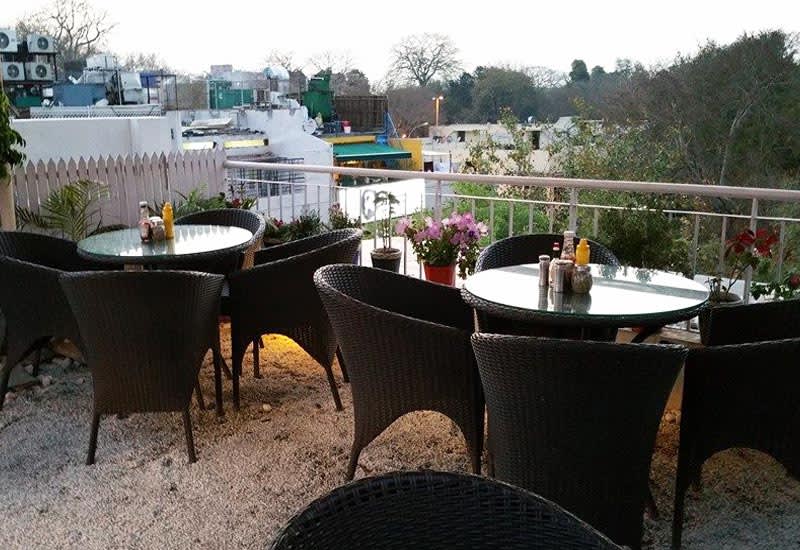 This European-style cafe is not only in it's taste of decor, but is also elegant with it's eatables. It has full bar too for you to choose your booze. The outdoor seating option is ideal for all of you who like to work under the open and endless sky, amongst the stream of brilliant ideas. Wi-Fi access is an icing on the cake!
Meal for two | Rs 1,700
Location | 66, Middle Lane, Khan Market
Maison Des Desserts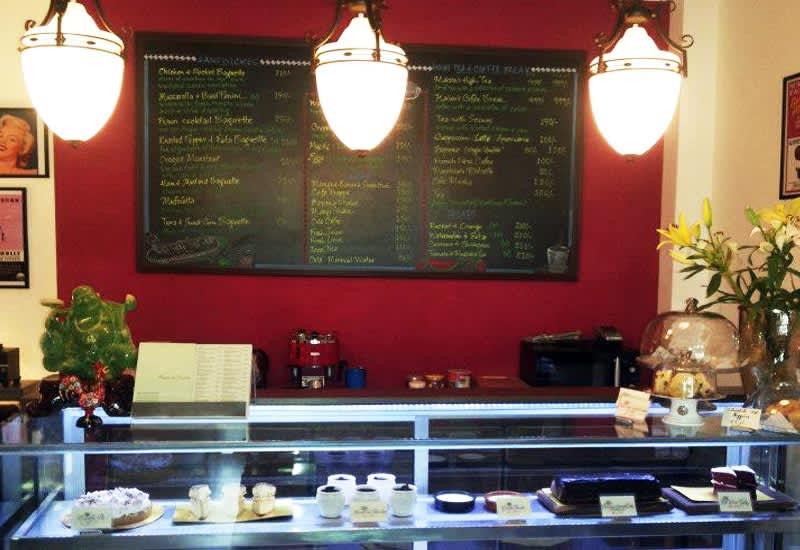 French in taste with the name itself, this serene cafe serves some toothsome range of desserts and of course, French cuisine. The setting here is soothing and compact so that you can give your full attention to whatever is that you are doing on the table - working, talking, eating or just thinking. Try not to miss this one.
Meal for two | Rs 1,200
Location | T-49, Hauz Khas Village
Mad Teapot / The Wishing Chair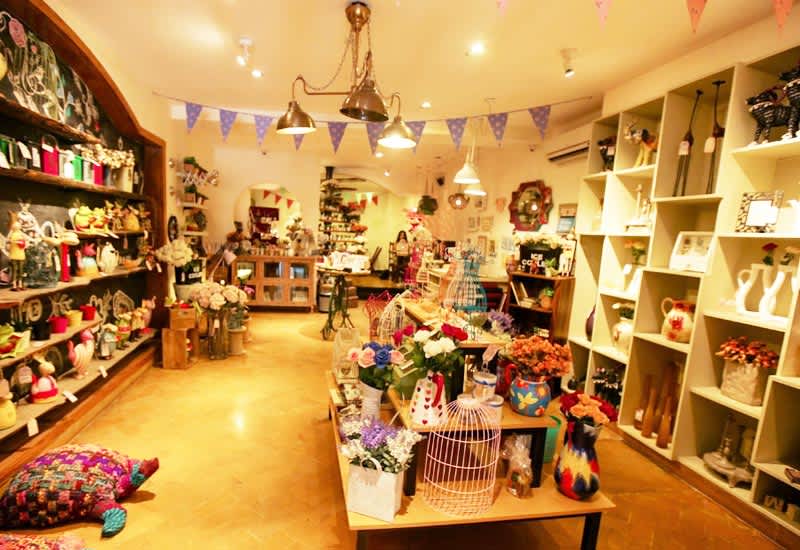 With a strong creative aesthetic sense, this place has to be a mandatory visit for all those looking for a stylish and classy cafe where they can spend their time without being disturbed. It is located inside a quirky curiosity shop a.k.a The Wishing Chair. These lads also run a bakery here that is a plain superhit with all the visitors! Look for free internet too.
Meal for two | Rs 1,000
Location | 86-A, Shahpur Jat   
Olive Bar & Kitchen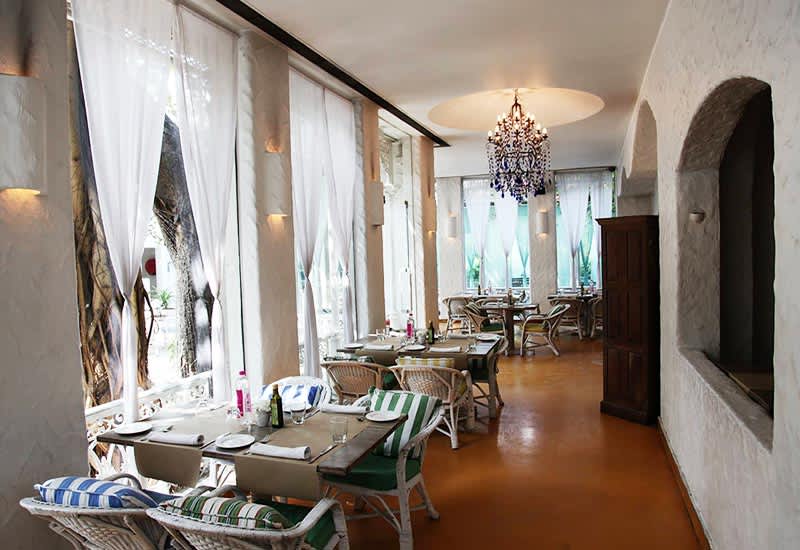 For a quintessential Mediterranean and European meal alongside a happening bar, check this one out. The mesmerizing decor and courteous service is something to look forward to. Slightly heavier on the pocket, it is worth a try for its free offering of Wi-Fi facility and variety of tuck-ins.
Meal for two | Rs 4,000
Location | One Style Mile, Haveli 6, Kalka Das Marg, Mehrauli
Coast Cafe- Ogaan
Experience Kerala and it's mesmerizing coast-like feel here at the Coast Cafe with a panoramic balcony view of the lush greenery around. What's more? If you are looking for a peaceful setting to work with free internet obviously, then you now know where you gotta be heading towards. Also look out for some tasty delicacies in their menu.
Meal for two | Rs 1,300
Location | H-2, 2nd and 3rd Floor, Hauz Khas Village
Latitude 28
Give a try to this one for it's suave environment, yummilicious food and of course, for the name of popular celebrity chef, Ritu Dalmia who's a co-owner. Bring your work here for no-distractions, internet, quick bites and of course, to relax. Look out for different and unique options of varieties in their menu.
See for their offer on Sunday Brunch.
Meal for two | Rs 2,000
Location | 2nd Floor, 9, Khan Market