Delhi
6 Amazing Waffle Places In North Campus For All Those Cravings In-Between Classes
In the whole entire history of food and mankind, probably the best dessert ever made is waffles! Yes, we're exaggerating but if you've had a plate of fluffy, perfectly sweetened, chocolaty waffles, you'll know what we're talking about. And if not, allow us to introduce you to a whole new world of goodness and happiness. So here's a list of all the places in the most popular student area in Delhi, North Campus, which serve amazing waffles for all your breakfast needs. Or lunch. Or dinner. Honestly, any time is a good time to have waffles! 
1. Rico's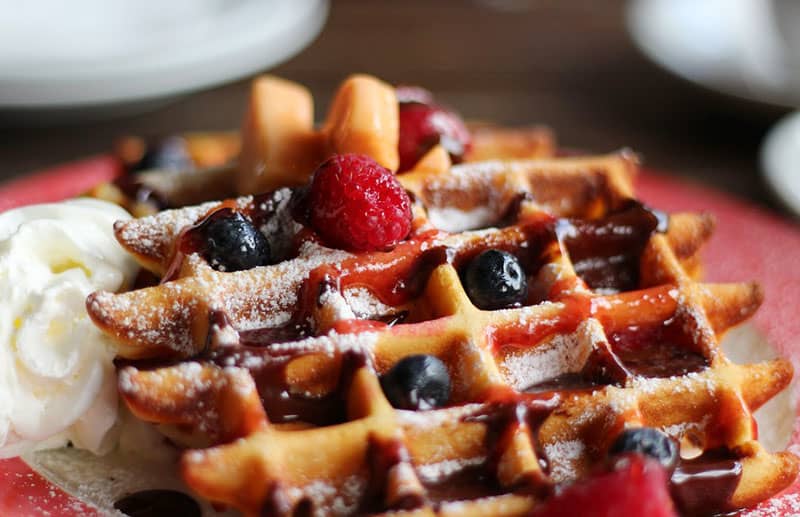 We're all familiar with Rico's for its Continental and Italian cuisine that has us visiting it over and over again. A lesser known but equally delicious dish they offer is waffles! Along with the Classic and Chocolate Waffles, something we loved is their Black Forest Relish. It's filled with chocolate chips for a crunchy kick and also with fresh fruit slices of strawberry and blueberry which will keep you coming back for more. Rico's also has a unique Waffle Sundae and you're sure to love this mix of waffles with ice cream!
Price | Rs 160 Onwards
Where | Rico's - 2526, Hudson Lane, GTB Nagar
Check Out Their FB Page | https://www.facebook.com/RicosIndia/
2. Raw Creams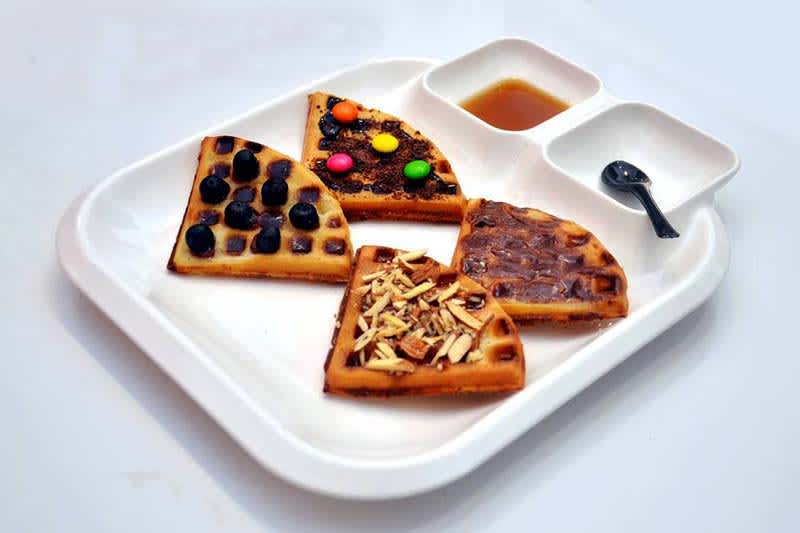 This dessert parlor is a cute little place with beautiful interiors. If you're looking for a good place for dessert just after you've had dinner, head over here for some sweet tooth satisfaction. The strawberry waffles were made to golden perfection and served with fresh, sliced strawberries and sauce. The fruity, slightly citrusy tinge gave it the perfect kick! 
We also tried the Ferrero Waffle and if you're a chocolate lover, nothing will make you happier as the quantity is quite sufficient and the mixture of crunchy and melting-soft chocolate will make you drool. They're super affordable and open late, which makes it great for late night cravings!
Price | Rs 140 Onwards
Where | Raw Creams - 2509, Hudson Lane, GTB Nagar
Check Out Their FB Page | https://www.facebook.com/social.rawcreams/
3. Mr. Crust Bakers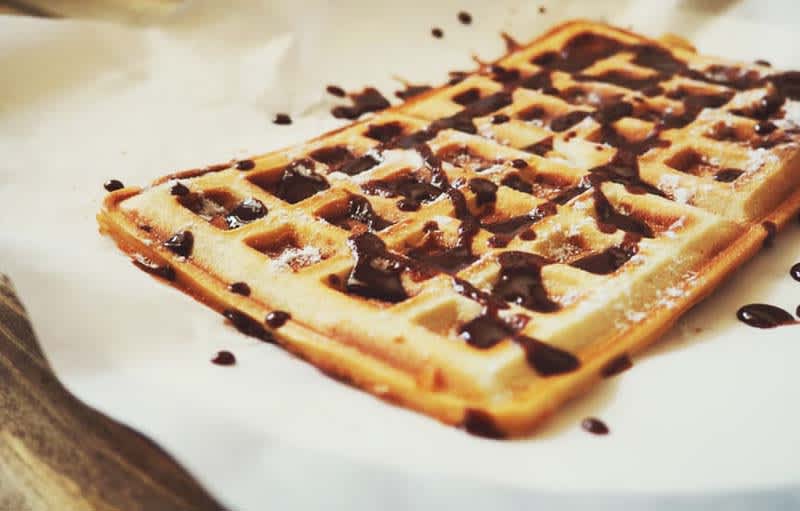 This tiny little bakery has an old school feel to it and while they're better known for their customized cakes, their waffles are a speciality as well. Among the many options, we like the look of their Blueberry Waffles and the Chocolate Hazelnut Waffles. The mere sight of these lovely fluffy waffles, dripping with syrup will make you weak in the knees. Add one of their delicious shakes which spoil you for choice and it will be the best meal ever!
Price | Rs 150 Onwards
Where | Mr. Crust Bakers - B-29/B, Vijay Nagar
Check Out Their FB Page | https://www.facebook.com/MrCrustBakers/
4. Drinks Break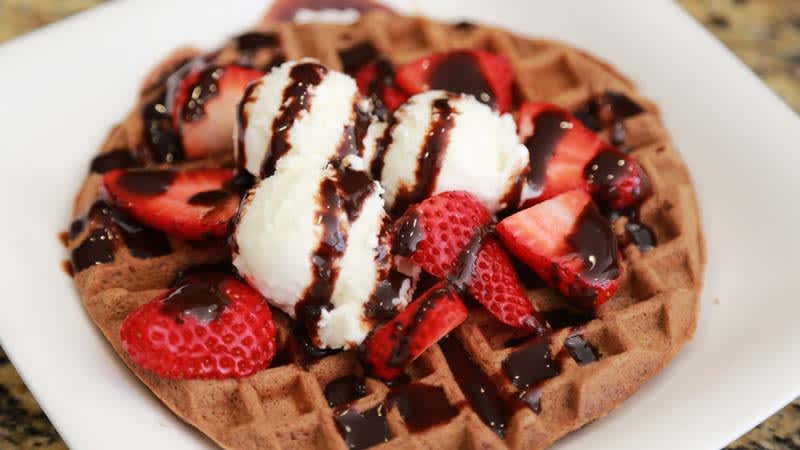 This is a small outlet serving quick bites, beverages and waffles. It's one of our favourites on the list as everything about this place, including the waffles is excellent! They don't go crazy with their dishes and the waffles are simple fruit ones, which make them uncomplicated and delightful. The Milk Chocolate Waffles were very unique and unlike any of the other chocolate waffles we've had before. The Mango Waffles are a speciality of the current season and the sweet and tangy mix is heavenly! Pair them up with a cup of hot, perfectly brewed coffee.
Price | Rs 160 Onwards
Where | Drinks Break - Shop 8, F 14/16, Model Town 2
Check Out Their FB Page | https://www.facebook.com/drinksbreakindia/
5. For God's Cake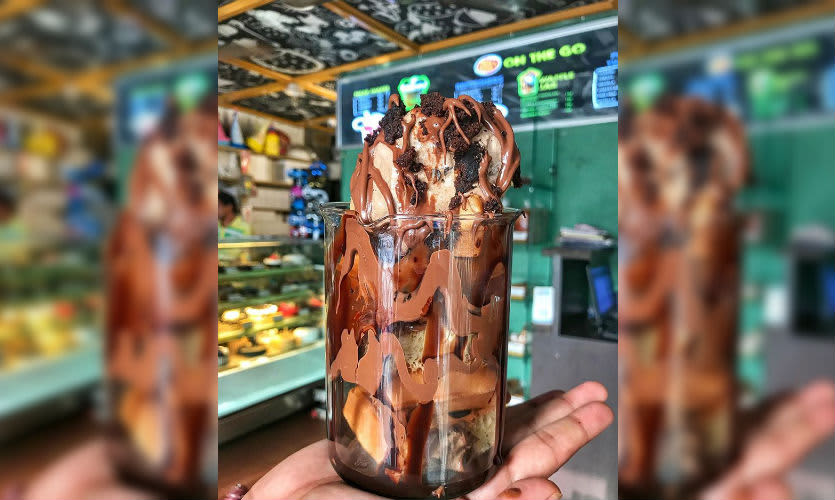 This place is just as quirky as its name and the ambience will immediately envelope you with warmth and good vibes. Apart from the usual, they have an interesting array of Kinder Joy Waffles and Cotton Candy Waffles which you can try if you're feeling a bit experimental. We loved the Nutella Waffles at this place which left us on a sugar high. They're also really inexpensive which is surprising for the amazing quality they offer!
Price | Rs 140 Onwards
Where | For God's Cake - 2521, Hudson Lane, GTB Nagar
Check Out Their FB Page  | https://www.facebook.com/forgodscakebakery/
6. Mama's Buoi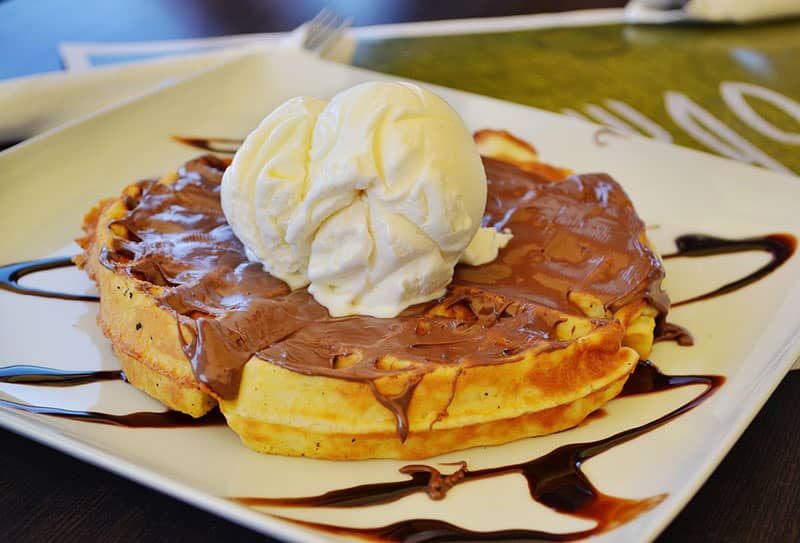 This Is A Representative Image
This is not your average café, because this place is super lively! They always have some upbeat, pumping music and the large space is filled to the brim with crowds of students. Head over here for some breakfast waffles. We suggest the Blueberry Ricotta which is overflowing with juicy berries and smooth ricotta cream cheese for a lovely combination. 
Also try the Banana Peanut Waffles which offer a more classic taste combination. The sweetness of the whipped cream is balanced out by crunchy peanuts for a salty aftertaste. Come drop by for a plateful of sinful waffles y'all!
Price | Rs 195 Onwards
Where | Mama's Buoi - 2624, Hudson Lane, GTB Nagar
Check Out Their FB Page | https://www.facebook.com/Mamasbuoidelhi/
So there you go - yummy, chocolatey and golden brown waffles in the middle of classes or after college - sounds just perfect, doesn't it?!