Delhi
5 Best Thelas Across Delhi University That Offer Finger-Lickin Grub You Just Can't Miss Out!
The golden phase of college feels even more beautiful because of the independence we get to experience and obviously the exposure we get to the myriad varieties of food! Street food is an addiction each one of us goes through in college and especially in the case of DU! So here we give you a curated trail of the best thelas laden with the most delicious grub! Read on.
1. Bhel Puri @ WUS Health Centre, North Campus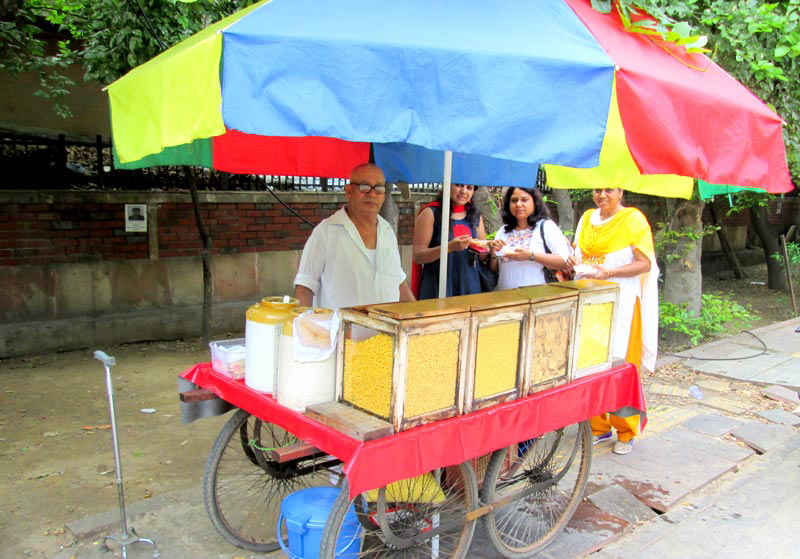 With a dedication to feed all hungry students with his heavenly Bhel Puri, Mr. Sunil Sethi has been running this Bhel Puri stall for the past 34 years. Limited to just Bhel Puri and Sev Puri, students from all around the university come to enjoy the piquant dishes of this stall. Sethi uses specially prepared tangy-flavoured chutneys to make the snackers go crazy!
Meal For Two | Rs 90
Location | Outside the WUS Health Centre, North Campus
2. Tara Chand Chhole Kulche, North Campus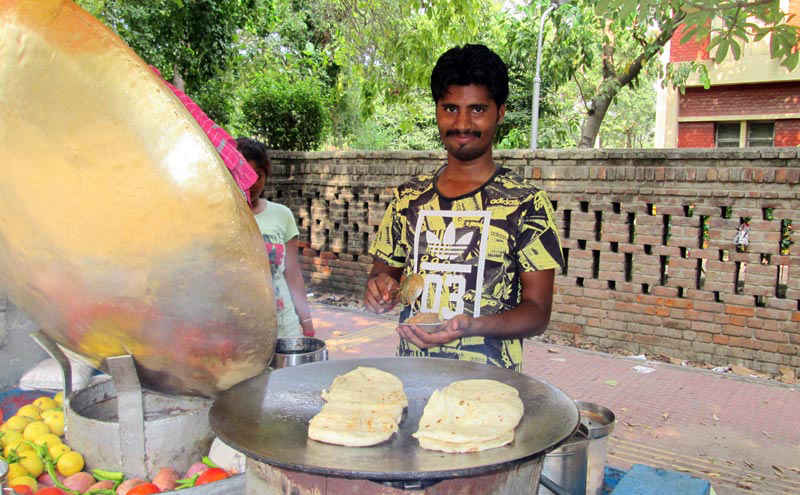 Satiate your hunger by gobbling up these butter-bathed Chhole Kulche at Tara Chand Stall. He has been ruling over the taste buds of every student for the last 35 years. The taste of his Chhole Kulche is so delicious that each bite packs an exhilarating experience. The owner doesn't bite, so you can always ask for some extra raita and salad - go devour!
Meal For Two | Rs 40
Location | Tara Chand Chhole Kulche - Outside Arts Faculty, North Campus
3. Mahavir Kachori, North Campus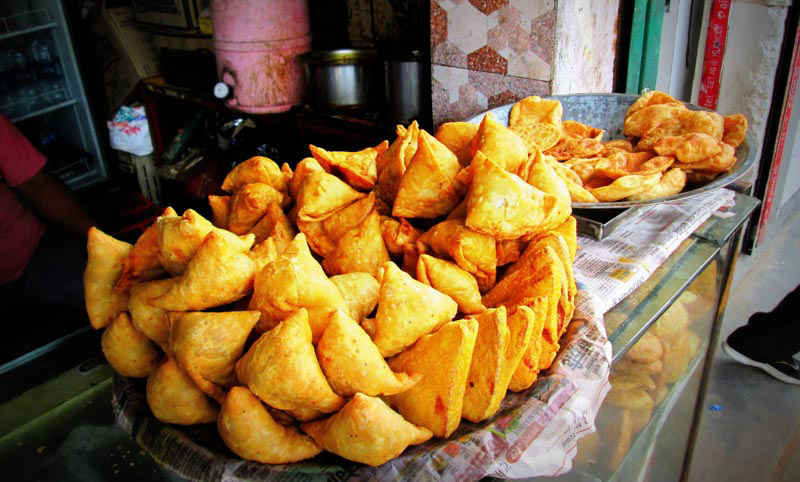 Enjoy a lip smacking experience with some deep fried Kachori Aaloo and Samose! The dense gravy of the Aaloo Sabzi is so irresistible that it coaxes one to ask for second helpings. The crispy Kachori has a special filling which melts in the mouth, thus leaving you relishing the delicious taste. So the next time you head onto Patel Chest market to get your notes photocopied, make sure you drop by!
Meal For Two | Rs 30
Location | Mahavir Kachori - Patel Chest Institute, Opposite Maurice Nagar Police Station
4. Bun-Samosa Stall Near DCAC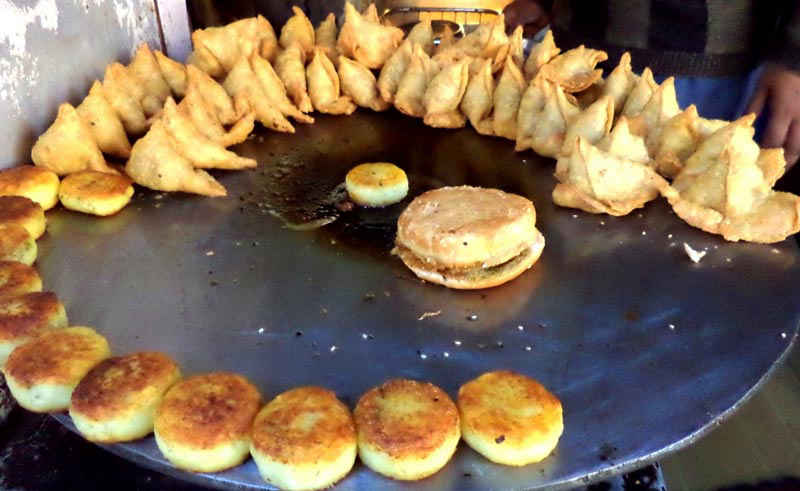 Tucked between two slices of bun lies a thoroughly delicious, deep-fried samosa. This combination is much-loved by all of Delhi as a yummy, filling snack. The samosa sandwich is also doused with lots of gooey chutneys and onion rings, thus making it a medley of flavours. Go on over and munch away!
Meal For Two | Rs 100
Location | Near Delhi College Of Arts and Commerce, Netaji Nagar Market
5. Kashyap Chaat Corner, North Campus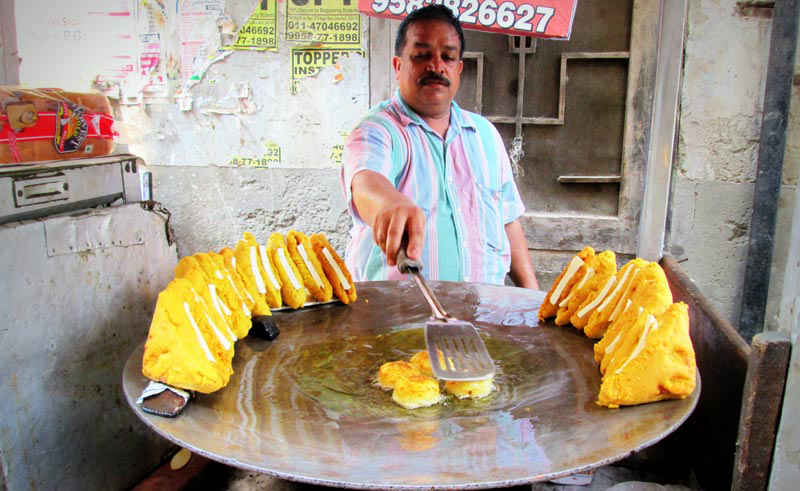 This 36-year old thela promises to be an exciting experience for food lovers because of the varieties of North Indian snacks it offers. The well educated, jolly owner Mr. Sunil Kashyap recites his experiences of how the ex-students visit them even after decades of graduation. All-time favorites here are their Paneer Bread Pakora and Deep-Fried Tikkis. So don't keep your taste buds waiting - come on over!
Meal For Two | Rs 80
Location | Kashyap Chaat Corner - Bungalow Road, Kamla Nagar Market (Opposite Chache Di Hatti)
Craving some kachori or chaat yet? What are you waiting for? Head to one of these stall already!