Delhi
All The Happy Goodness & Zero Sugar: Best Places To Score Sugar-Free Desserts
Desserts are basically life. Just one look at that chocolate or cheese cake and you want to grab a bite (or 50) of it. However if you're health conscious or on a strict diet, you need not despair as there are plenty of places in Delhi which offer just-as-tasty sugar free desserts. Here is our list of the best places to go!
Georgia Dakota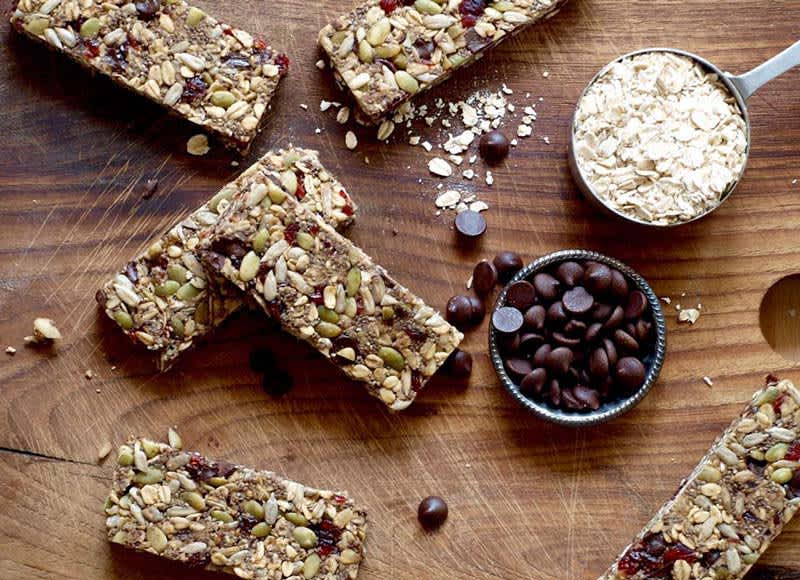 This bakery boasts of its American heritage and is named after the owner's grandmother *awww*. They offer a multitude of dessert options that are sugar-free and gluten-free. These range from cookies to granolas and chunky granola bars. We highly recommend the Apple Cinnamon Granola. Oat and almond based, this dessert will satisfy all your cravings while keeping sugar at bay!
Price | Rs 175
Locations | Vasant Vihar, Golf Course Road & Sector 49, Sohna Road, GGN
Order Online Here | https://georgiadakota.com
Whisk A Wish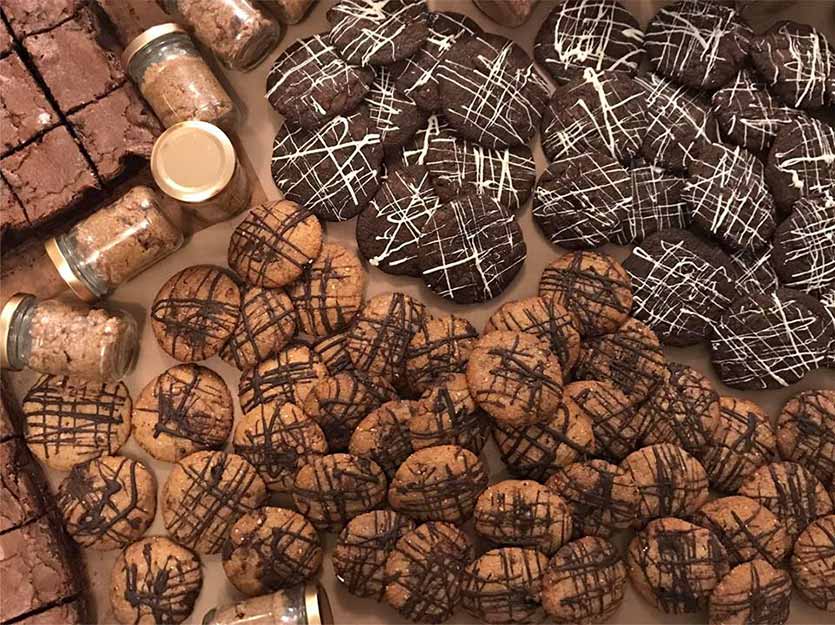 This cutie pie bakery will leave you craving more! With a wide selection of cakes, the bakery lives up to its name and literally whisks the cakes of our wishes. Bite into their sugar free Banana Raisin cake! It's one of the most popular cakes from their menu. Naturally sweetened with banana and raisins, it's a must have for the calorie-conscious.
Price | Rs 1,600 (Per Kg)
Location |Opposite Sri Aurobindo College, Geetanjali Enclave
Order Online Here | http://www.whiskawish.in/
Theobroma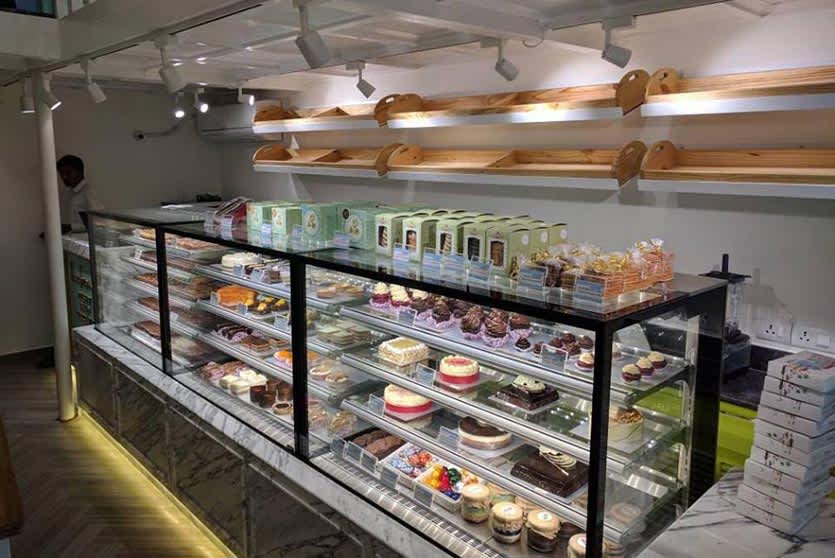 No more just for the Mumbaikars - Theobroma has graced the capital and how! The ever so famous bakery presents a gigantic menu of baked goods and it is indeed the food of the gods. If you're looking for sugar free options, head straight for the sugar free Almond Rocks. These handcrafted chocolates are heavenly and a blessing for us calorie-conscious chocolate lovers. Post-work chocolate binge sesh this evening?
Price | Rs 1,600 (Half Kg) 
Locations |SDA Market, DLF Mall Of India, Noida & DLF Cyber Hub, GGN
Choko La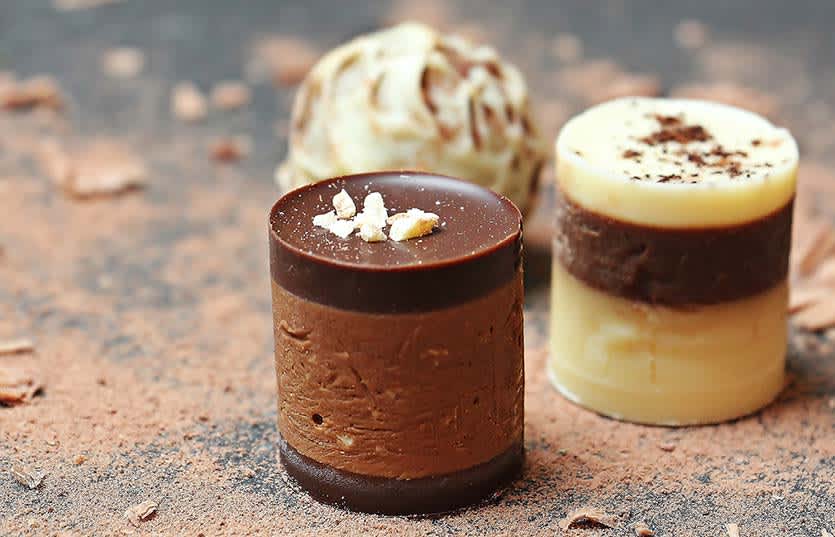 This heartwarming cafe with its adorable decorations and prompt customer service is sure to impress you in a jiffy. The perfect balance of a cafe and bakery, the menu has something for everyone! Best bit? Their sugar free mousse is to die for! We wonder how it can be that delicious and relatively healthy at the same time. You don't have to think twice before trying this one! 
Price | Rs 195
Locations | Khan Market, Vasant Kunj, DLF Cyber Hub, GGN & Other Outlets
Order Online Here | http://www.chokola.in/
The Bombakery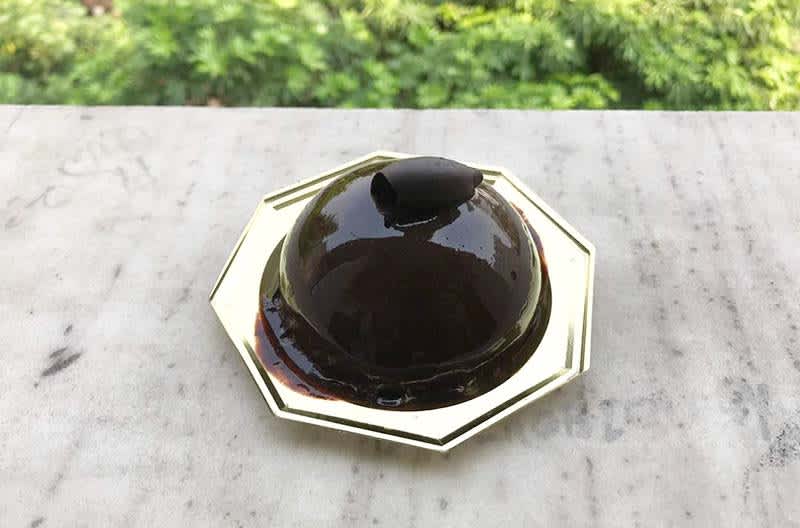 This quain little outlet is full of surprises. Their exquisite menu will spoil you for choice as it serves a variety of dessert and savoury options. Here, you can indulge in the sugar free Belgian Chocolate and Berry Mousse Cake. The dessert is sinful but comes without the baggage of guilt. A sugar free callebaut chocolate mousse with light sponge, berry compote and a crunchy base. Divine!
Price | Rs 200 Onwards
Location |DLF Cyber Hub & DLF Phase 4, GGN
Order Online Here | http://bombaykery.com/
Whipped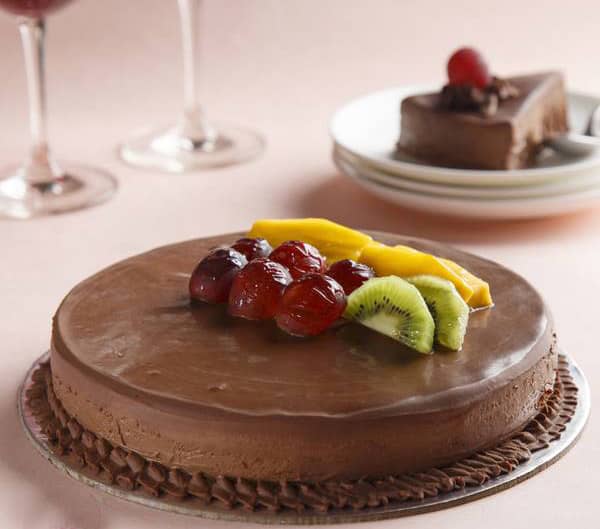 Whipped is a neat little café which has whipped out some really delicious goodies in the market. It does some sinful signature desserts, ice-creams and cakes besides café & fast food items. The place also offers one of the best sugar free Dark Coco Mousse which is divine.This is a really delicious and healthy dessert. So enjoy the sweetness without the sugar!
Price | Rs 230 (Per Slice)
Location |GK II & Defence Colony
Order Online Here | http://www.whipped.in/17-cakes-delhi-ncr
Defence Bakery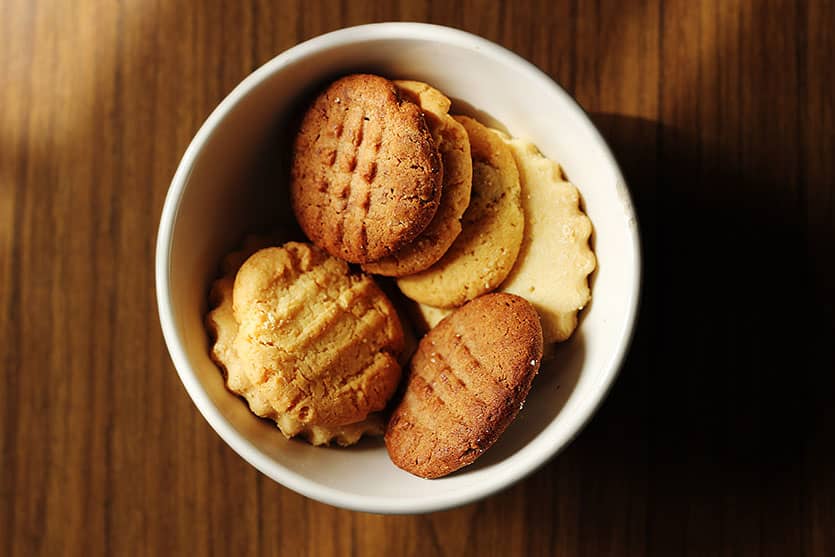 If you love cakes but avoid them due to high sugar content, you need to pay a visit to Defence Bakery. They happily bake up sugar free cakes and their 'No Added Sugar' cookies are just awesome. They're available in three variants - vanilla chocolate and atta cookies. These cookies are delicious and worth every penny. While you're at it, try their no added sugar cakes too!
Price | Rs 70 (Per 150 gms)
Location | Defence Colony & GK II
Order Online Here | http://defencebakery.in/
All you dessert lovers who want to cut down on sugar can head out and try all these places out! Binge away and forget about those cruel calories. You can thank us later!