Delhi
We Tell You Where To Bite Into The Most Scrumptious Sandwiches In Delhi
A good sandwich is rare to come by - some are too soggy, others too dry but once you get it right, there's no looking back! How do we choose the best ones amongst the infinite varieties available? Don't worry...we're here to help!
Wenger's Deli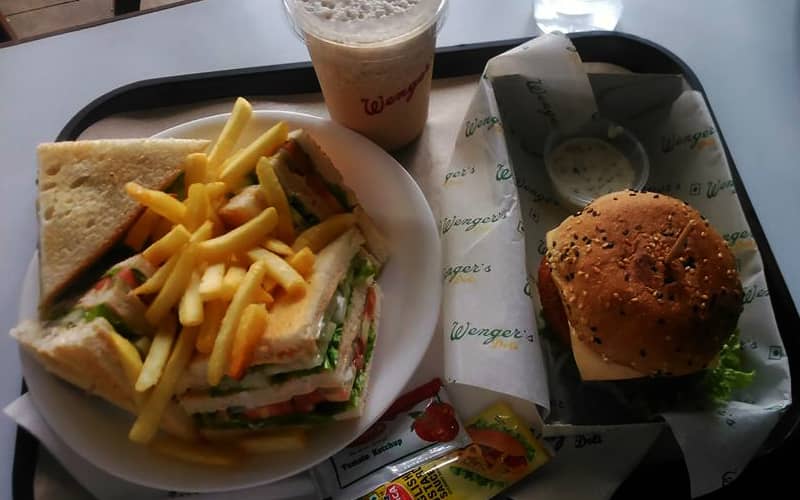 Picture Credits: Sky Choudhry
This age-old bakery located in Connaught Place is one of Delhi's finest and is famous for its desserts and its sandwiches. The Chicken Sandwich is plain and simple yet it exudes freshness in all the ingredients used. No extra fillings, just what a sandwich should taste like!
Approximate Cost Of A Sandwich | Rs 100
Location | A18, Radial Road, Connaught Place
Smoke House Deli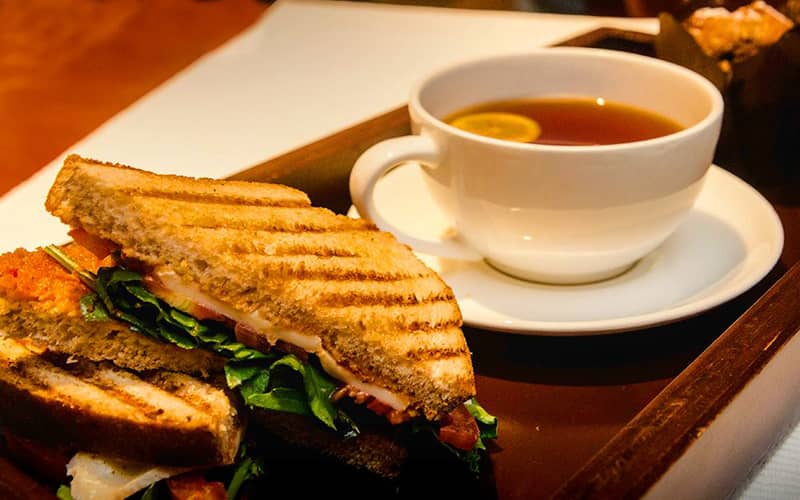 If you like your sandwiches with gourmet fillings, Smoke House Deli is the place to be! The menu has a full page dedicated to their artisan cold sandwiches ranging from Smoked Pimento + Leeks Sandwich to Turkey Pastrami + Gouda Croissant and Roast Tenderloin. They're served with coleslaw, pickles & sweet paprika fries *yum*. Our favourite is the Herbed Balsamic Smoked Chicken Sandwich.
Approximate Cost Of A Sandwich | Rs 375 
Location | Hauz Khas Village, Khan Market, Connaught Place and Other Outlets
Novelty Dairy and Stores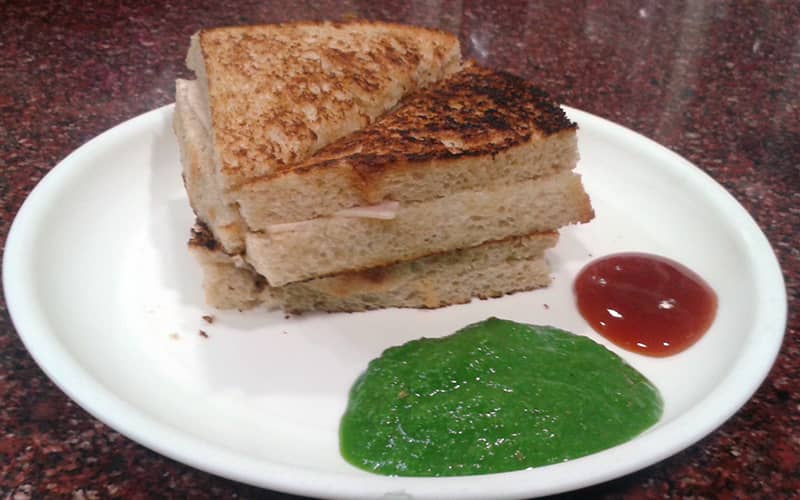 This obscure eatery is an institution of sorts. Novelty Dairy and Stores (also known as Hawker's House) has been serving delicious and simple sandwiches since over 50 years. The sandwiches are made fresh to order and they literally melt in your mouth. Shanti Sarup serves his sandwiches with a dollop of homemade mayo, soft bread and his patent green chutney. The favourites found here are Cheese and Ham Sandwiches. 
Approximate Cost Of A Sandwich | Rs 50-60 
Location | 43, Birbal Road, Jangpura
Jain Coffee House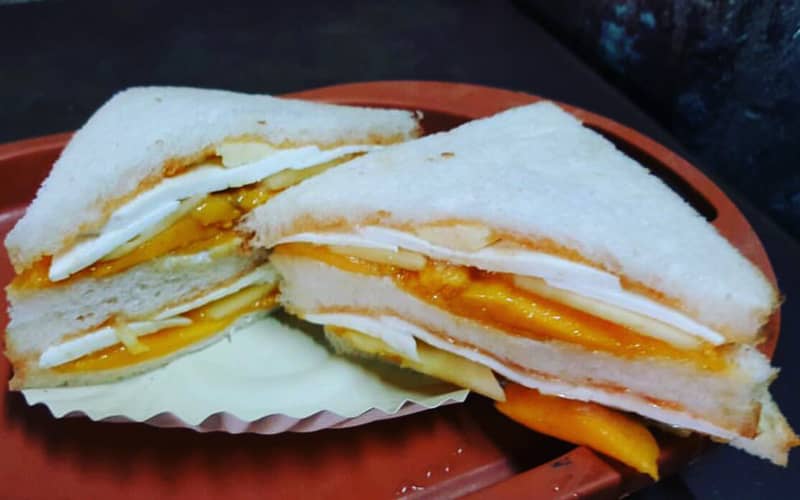 One of Delhi's best hidden secrets, Jain Coffee Houses serves Old school 'desi style' coffee & sandwiches. This tiny, run-down eatery does brisk business and has had the privilege of serving people from all over the world. The Fruit Sandwich is their best selling item & most popular one too. In an unlikely combo, this sandwich combines pieces of seasonal fruits, paneer, buttered bread pieces and a 'secret' fruit sugar. The result is a contrast of sorts, with the creamy paneer offsetting the tartness of fruits. 
Approximate Cost Of A Sandwich | Rs 100
Location | Raghuganj, Chawri Bazaar
Indigo Delicatessen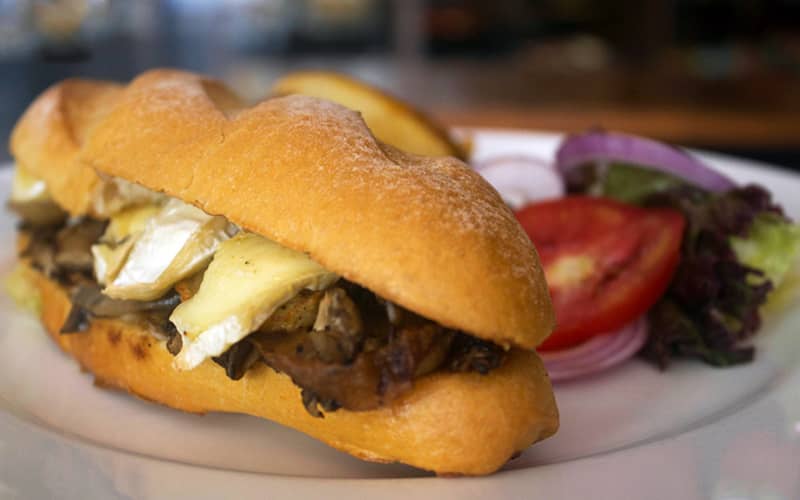 The Indigo Deli, a renowned restaurant from Mumbai is a full service gourmet hub which serves as both a restaurant and fine food/kitchen store. It boasts of an extensive all-day dining menu comprising of breakfast, sandwiches, coffees, teas and fine wine! Do try their Indigo Deli Reuben and Roast Beef!
Approximate Cost Of A Sandwich | Rs 425-585
Location | Cyber Hub, Gurgaon
Tony's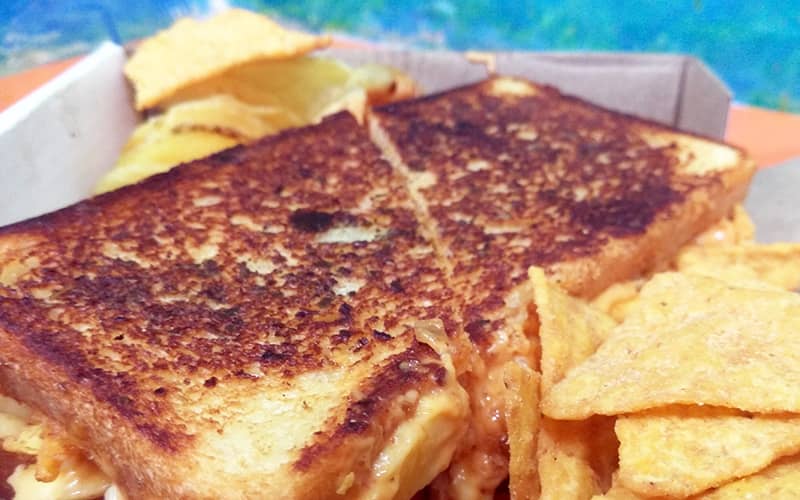 Tony's is quite a popular haunt known for its assortment of sweet and savoury sandwiches and needless to say, they're delicious! When here, don't miss out on the Italian Job, Haughty Sausage and the sweet Mellow Nutella Sandwiches which are absolutely delicious!
Approximate Cost Of A Sandwich | Rs 140
Location | C-23, Single Storey, Vijay Nagar 
Caffe La Poya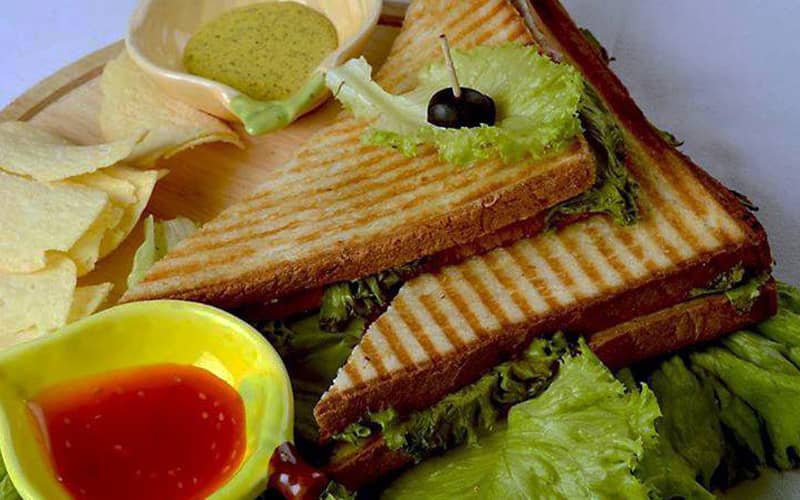 Their handpicked, fresh ingredients and chef's special fillings makes every sandwich special! Enjoy a tete a tete with your crew in the casual ambience of Caffe La Poya over Mumbai Masala Club Sandwich, Poya's Special Non-Veg Club Sandwich and Chicken Tikka Sandwich - all are delicious!
Approximate Cost Of  A Sandwich | Rs 140
Location | 10, Kirtimaan Plaza in Sector 30 & 7, Ashirwad Complex in Sector 104, Noida
The Joint Cafe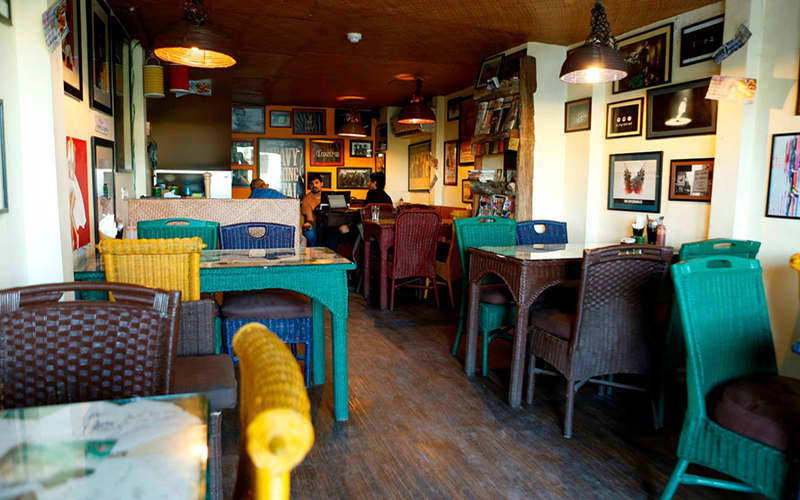 This small cafe with a cozy decor serves some kickass sandwiches in large portions! Take a break from your boring, mundane life and try out their refreshing Cheeky Bastard, Smoked Turkey & Chicken Ham, Greek and Garden Sandwiches that are every bit satisfying and delicious.
Approximate Cost Of A Sandwich | Rs 350-675
Location | 100, 1st Floor, DLF Galleria, DLF Phase 4, Gurugram
Bistro 37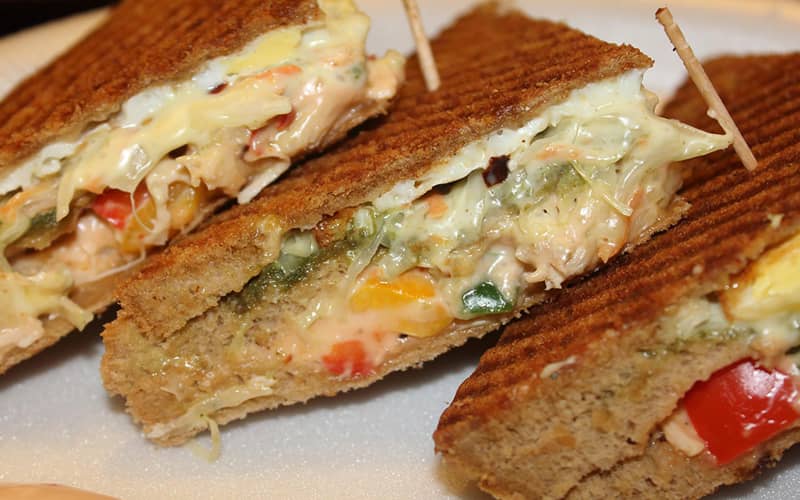 A popular fast food joint in Noida that's easy on your pocket, Bistro 37 does some seriously good sandwiches. Having cool interiors, this place is usually crowded with locals! When here don't miss out on their offerings like Popeye's Sandwich, Paneer Ka Sandwich and Indiana Jones Sandwich!
Approximate Cost Of A Sandwich | Rs 130
Location | Shop-11 and K-3 in Godavari Complex, Noida
The Blue Door Cafe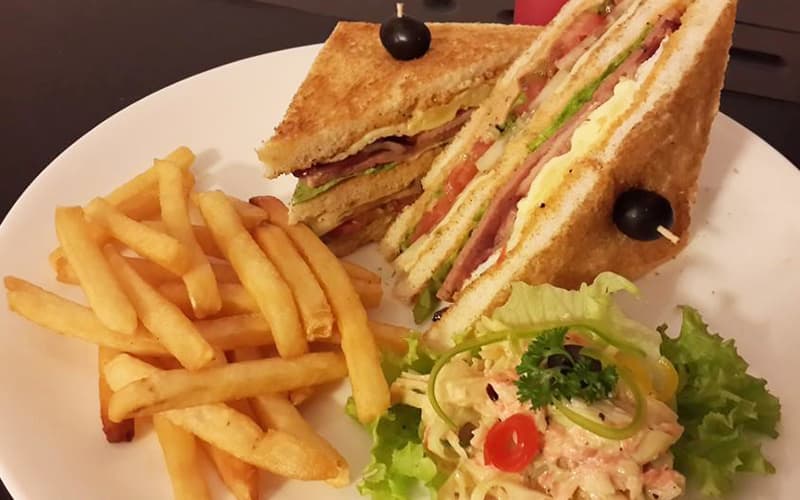 Known to be a great breakfast haunt, this cafe located in the lanes of Khan Market is perfect when looking for a quick bite. The sandwiches here are not only available in some lip-smacking options but also are quality stuff! The must-haves here include Croque Monsieur, Tuna Melt and Italian Parma Ham & Cheese Sandwiches.
Approximate Cost Of A Sandwich | Rs 350-525
Location | 66, Middle Lane, Khan Market
Big Fat Sandwich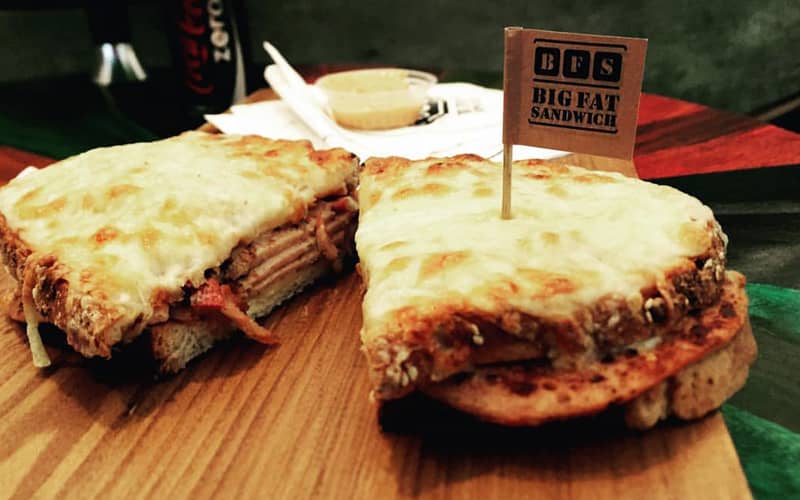 These guys are hitting it out of the park with the choice of sandwiches that they have to offer. In the buzzing vibe of a food court, this place stands out for those looking for fresh and luscious sandwiches (and burgers). Smashin Chic, Fire Cracker and The Morning After Sandwiches are not to be missed here!
Approximate Cost Of A Sandwich | Rs 250-300
Location | Select Citywalk Mall in Saket and Ambience Mall in Vasant Kunj
Penta Cafe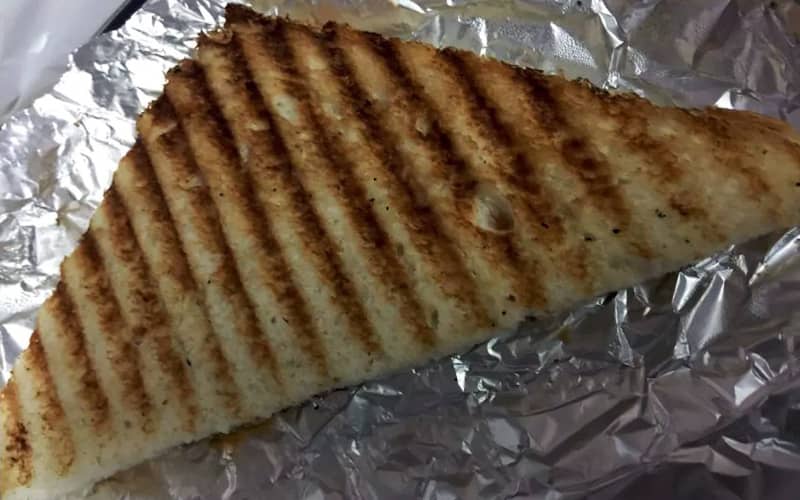 Picture Credits: Rushil Oberai
Initially a hospital's side canteen, this outlet became an instant hit thanks to its delish menu, quick service, excellent taste and affordable pricing. Their variety of grilled and subway grilled sandwiches just cannot be missed! The Pizza Grill Sandwich is just amazing! 
Approximate Cost Of A Sandwich | Rs 50-Rs 200
Location | Gujranwala Town, Vijay Nagar
Diggin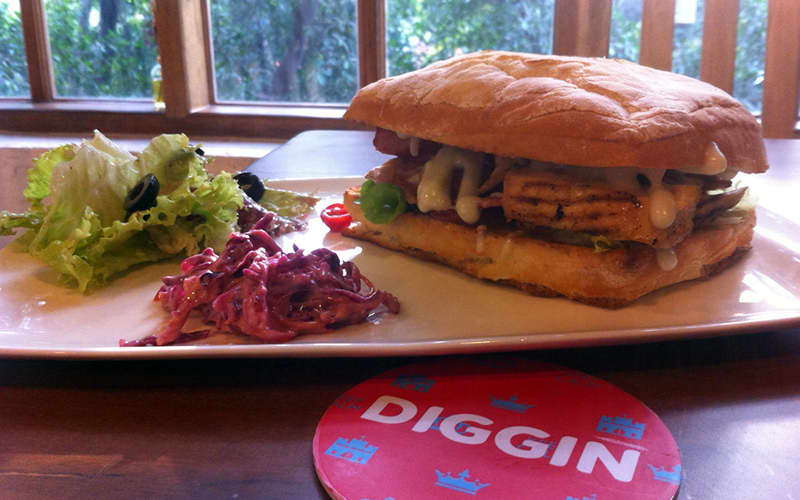 Their lovely decor, fairly lights and dreamy ambience is a winner and will give you that warm and fuzzy feeling, winning you over! Their infamous cheese sandwiches are amongst the best served in town. Their Bacon Chicken Blue Cheese Sandwich cannot be shared with anyone else!
Approximate Cost Of A Sandwich | Rs 250
Location | Opposite Gargi College, Anand Lok
Cafe Wanderlust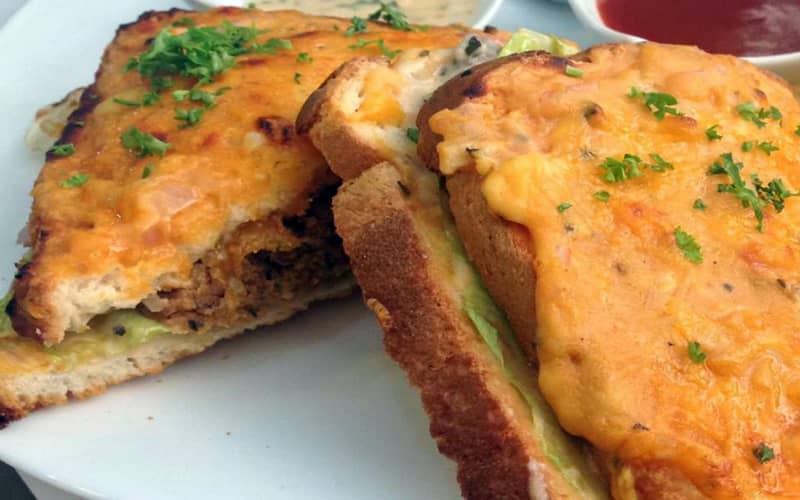 A welcoming travel friendly cafe along with a unique menu makes this place worth a visit. What these guys do best is create a fusion of flavours of different cities around India that will make you want to explore India further. The wonderful sandwiches here, especially the Spicy Pahadi Sandwich is bound to get you all nostalgic! 
Approximate Cost Of A Sandwich | Rs 200
Location | DLF Phase IV, Gurgaon
So now that you know where to go and what to try - scram!
The Vintage Avenue
When in and around North Campus and looking to grab some sandwiches, don't think twice before stepping into this beautifully themed cafe. The Egg-O-Mania, Grilled Cottage Cheese and Chicken Salami Open Sandwich are our favs.
Approximate Cost Of A Sandwich | Rs 150
Location | GTB Nagar, Hudson Lane