Delhi
6 Places Like Jain Chawla Wala & New Punjabi Khana To Score The Best Rajma Chawal In Delhi
There is nothing like a hot and steamy plate of Rajma Chawal, garnished with onions and green chillies and accompanied with some papad and a frothy glass of lassi. Punjabis cannot survive without it and the dish has now become a universal favourite. While nothing can beat the authentic maa ke haath ke rajma chawal, here are a few places in Delhi that come close to that perfection! Also, do keep in mind that some of these restaurants might be closed due to the current situation, so make sure you check up with them if you're planning to visit. 
1. Baba Nagpal Corner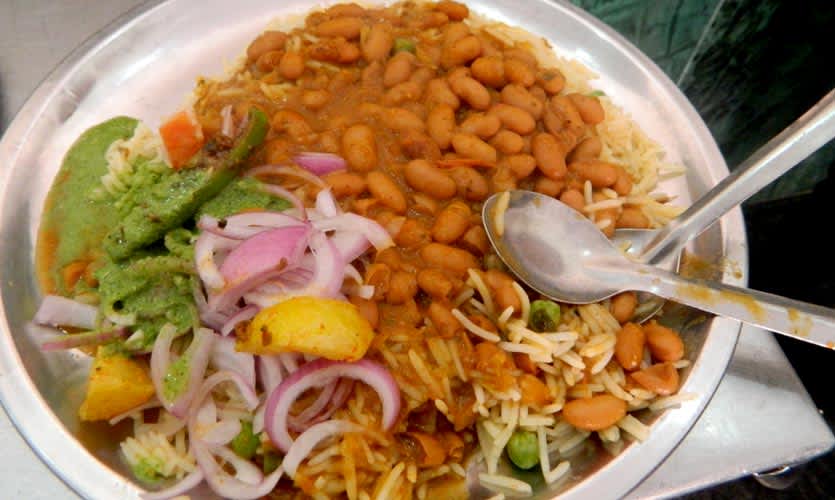 This small shop was initially famous for selling the best Chole Bhature in Delhi but is pretty famous for its delish Rajma Chawal as well. The shop opens around 7:30 AM and does brisk business till around 3 PM, at which point they're all sold out. Their hot plate of Rajma Chawal is accompanied by onions and seasonal aachar. Come on by!
Where | Baba Nagpal Corner - 7/25, Gupta Market, Lajpat Nagar IV
Price | Rs 85
Timings | 8 AM - 6 PM
Call Them | 91 9871 786 680
2. Jain Chawal Wal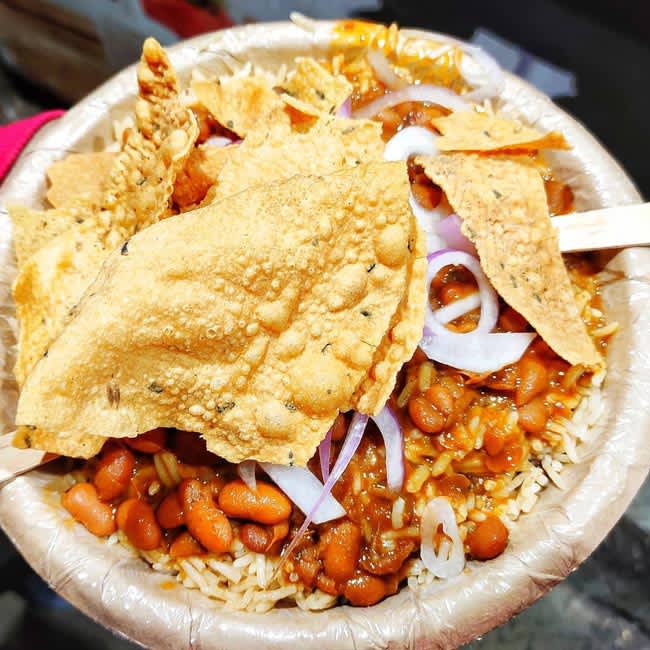 Picture Credits: ritastadka
Located right next to Shivaji Stadium, this place is legendary, to say the least especially for its Rajma Chawal! Visit it when you're looking for some midnight meals, for they are open until 1 AM in the night. And not only that, it's also your go-to place if looking for an early morning brekkie, for it opens as early as 4 AM! They've perfected the art of Rajma Chawal, which is why you need to go visit this place.
Where | Jain Chawal Wale - P-1/190, Connaught Circus, CP
Price | Rs 80
Timings | 7 AM - 12 Midnight 
Call Them | +919911 177 11
3. Sona Sweets Sri Udipi Restaurant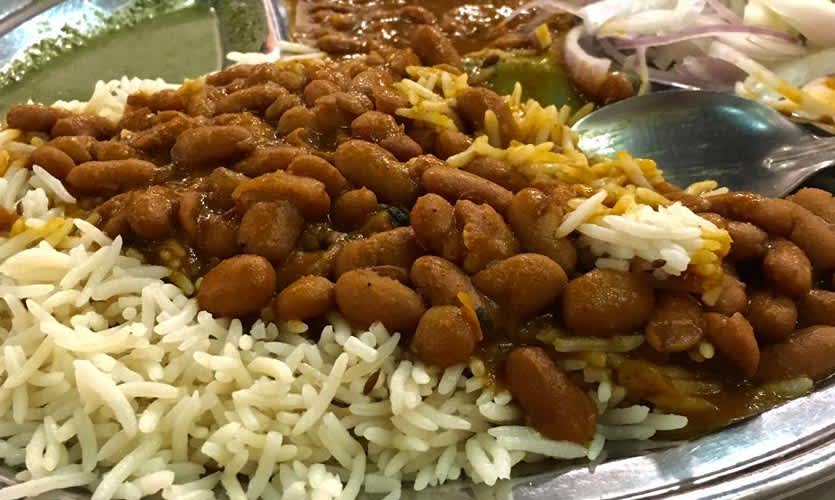 Confused by the name? Well, don't be fooled, as sweets form but a small portion of their menu. Famous for their delicious Rajma Chawal which all office goers and visitors in Nehru Place swear by. The place is always busy and lively, plus the food here is very economical. So if you want to grab a quick lunch at Nehru Place, head here straightaway!
Where | Sona Sweets Sri Udipi Restaurant - G-1/27, Saraswati House, Nehru Place
Price | Rs 120
Timings | 10 AM - 8:30 PM
Call Them | +911 2642 6777
4. Parashar Foods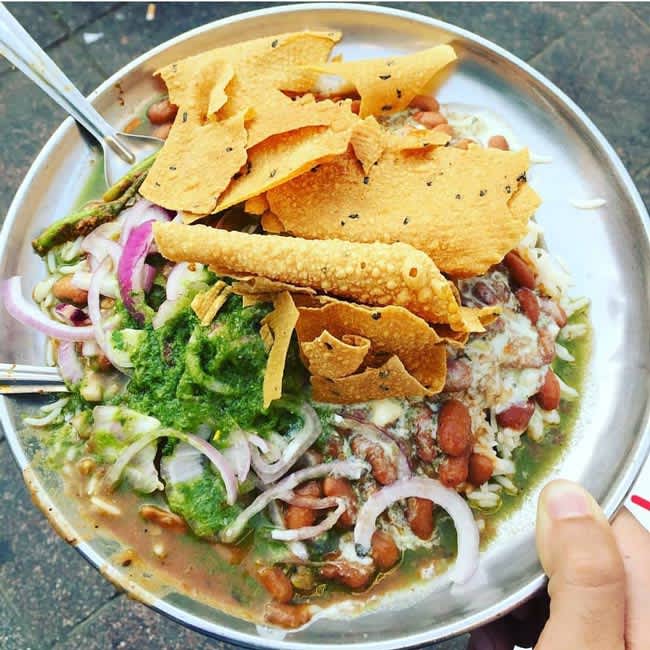 Picture Credits: thefoodaddictss
This famous joint markets itself as Shankar Market's most famous rajma chawal joint. They serve their food on a token basis and are most crowded during lunch hours. Their Rajma Chawal is served with pickles, boondi raita, chutney and salad. Besides offering Rajma Chawal, they also offer other North Indian food items such as Dal Makhni & Kadhi Chawal.
Where | Parashar Foods - 1, Shankar Market, CP
Price | Rs 80
Timings | 11 AM - 11 PM
Call Them | +91 9811 179 232 & +91 7838 222 643
5. Little Punjab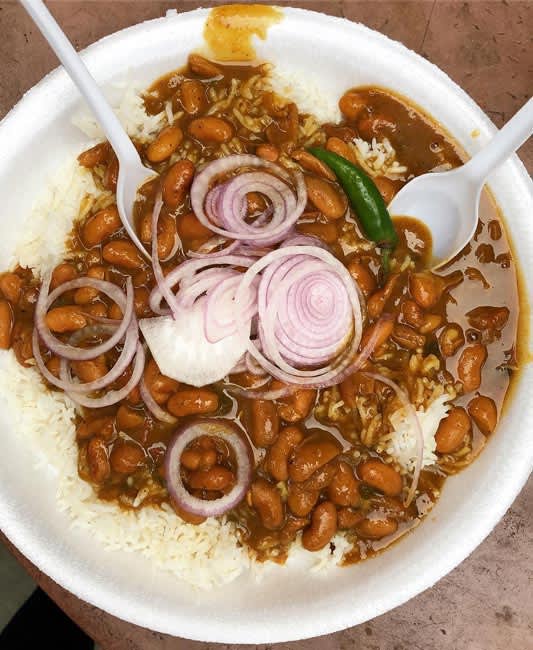 Picture Credits: munching_maharani
Little Punjab is a hidden gem, tucked away among the upcoming restaurants in SDA Market, and has been serving us with the most satisfying platefuls of rajma chawal in the city for decades. This place is perfect for college students who are living away from home and craving some home-style chatpata Rajma Chawal and other North Indian staples. So if you fall within that category, or just want to feast on some mouthwatering food, then head on over, and you definitely won't be disappointed!
Where | Little Punjab - C-6, SDA Market, SDA
Price | Rs 100
Timings | 11 AM - 4 PM
Call Them | +91 9891 705 111
6. New Punjabi Khana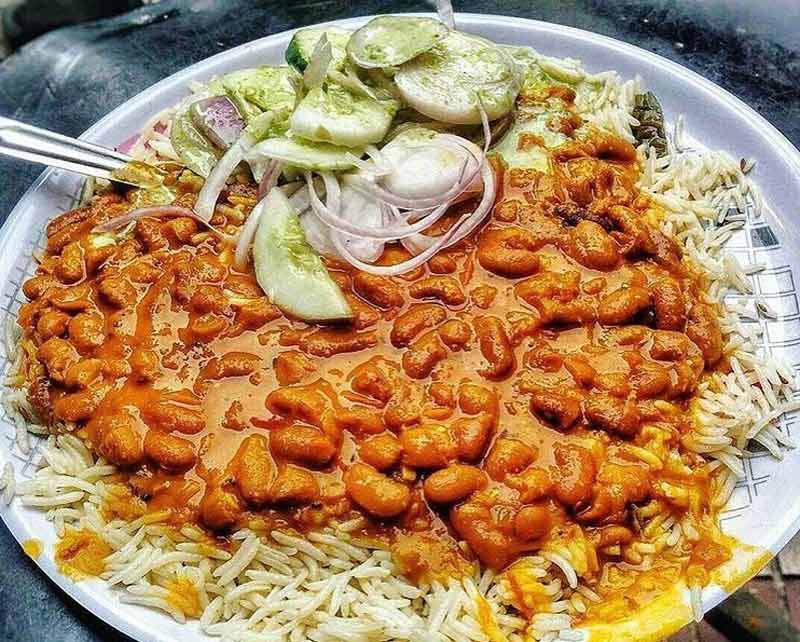 Picture Credits: sukhmanisakhi
Another eatery to hit up in Nehru Place, this is a small outlet but is always crowded. In case you can't locate it, just look for the bheed and it shall lead you straight over. They serve some lip-smacking Rajma Chawal with green mint chutney and onions. Fresh and warm, the food here is absolutely amazing!
Where | New Punjabi Khana - 35 & 36, G-7, Aggarwal Bhawan, Nehru Place
Price | Rs 75
Timings | 11 AM - 8 PM
Call Them | +91 9811 153 620
Already craving your plateful of delicious, spicy and awesome rajma chawal for lunch? Just pick a place and saunter right over, once the current situation gets better!