Delhi
We Give You 8 Incredible Reasons to Visit Hip & Happening Noida!
For all you Delhiites who have treated Noida as the little-wanted stepbrother, Noida is in the mood for some sweet revenge! It's turning out to be one of the most happening and well-planned areas of NCR, and you might as well plan your next weekend hopping around and basking in its glory! Read on to find out what's hip & happening on the other end of your town. 
1. DLF Mall Of India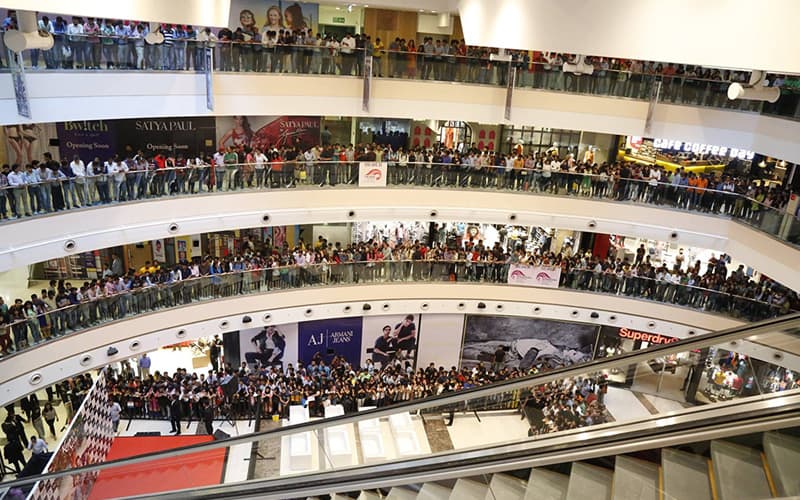 Rs 1,800 crores of investment and what we have is probably the biggest mall of India! All high-end brands are going crazy over opening their cool, fashionable outlets here. It's also the country's first 'zoned' destination mall modeled across five dedicated zones: Marketplace, International Boulevard, The High Street, Family World and Leisure Land. This mall is here to change the way leisure and entertainment is perceived!
Location | Sector 18
2. PVR Superplex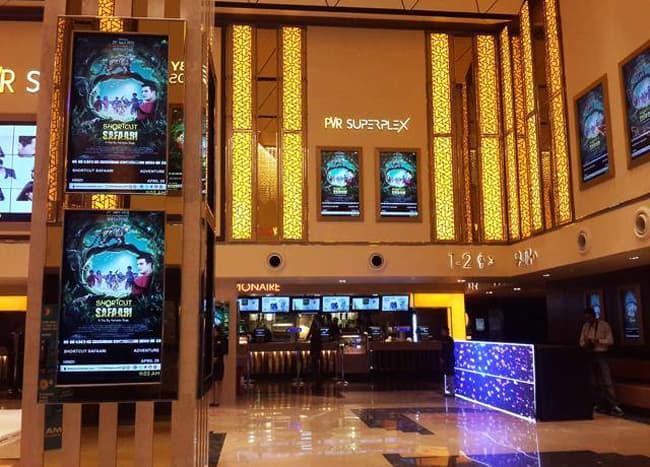 PVR's just made a really big move and launched a 15-screen 'Superplex' at the Logix City Centre Mall in Noida. It's one of the biggest properties they'll have in town and we're talking about some big-ass theatre halls! This Superplex would have five different kinds of cinemas including IMAX, Gold Class, Premiere, 4DX and Playhouse (wow!). The most fascinating one here has to be the Playhouse which is a colorful cinema tailor-made for kids! You have to check this one out.
Location | Logix City Centre Mall, Sector 32
3. Ski India Snow Park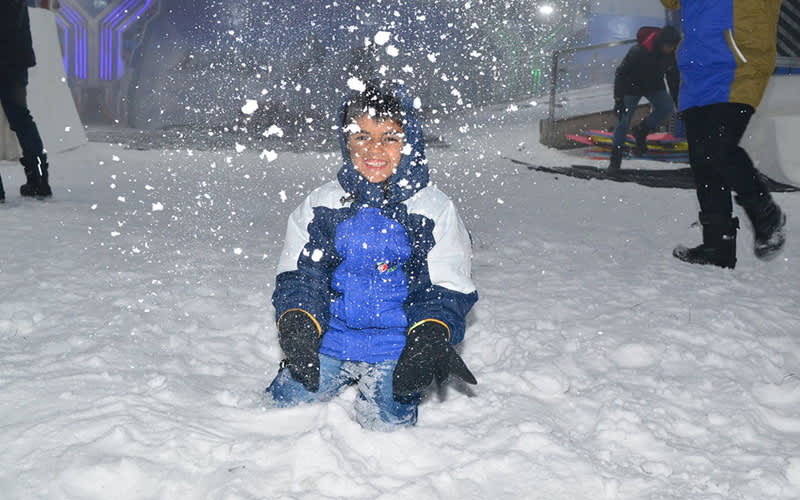 Touted as Asia's largest indoor Sci-fi based snowpark, this place boasts of an ice skating rink, a disco and a snow pub all in one (yeah, you read that right)! With a floor area of 60,000 sq. ft and an auditorium with a seating capacity of 800 people, it's one of the biggest commercial parks in India besides the perfect way to cool off during Delhi's sweltering heat. So who's in the mood to break a leg?! 
Location | DLF Mall Of India, Sector 18
4. Film City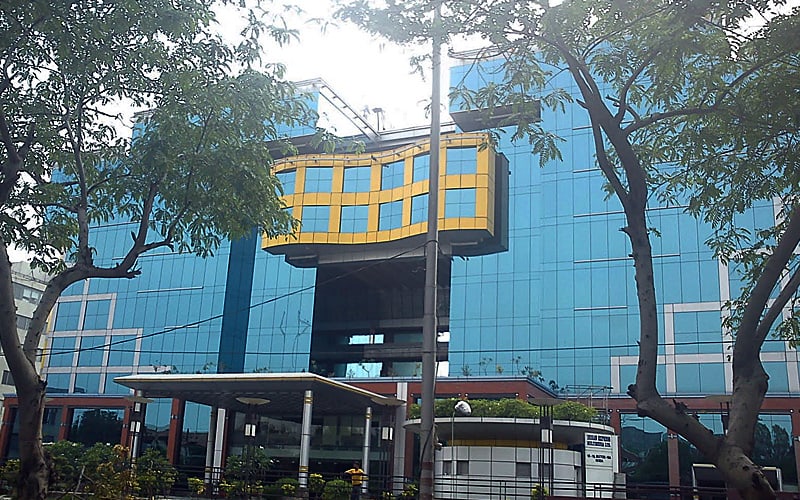 You should totally be loitering here if you're in love with the media and entertainment industry! Noida Film City is a hub for major news channels and studios and it houses channels like Zee News, NDTV, TV Today group, CNN-IBN, CNBC,News X and INDIA TV. Chances are you will also bump into a TV star or even a Bollywood biggie! The film and video studios here have been into some serious production and have already crossed over 4,000 TV episodes and over 100 films. So this should probably be the place you should drop by next!
Location | In Sector 16A
5. Worlds Of Wonder
A day spent at  W.O.W (Worlds of Wonder) is probably going to be the biggest wow moment of your life! This amusement park values the well-being of adventure enthusiasts, bored school kids and exhausted parents highly. Apart from housing innumerable thrilling rides like Big Beat, Feedback, Fast Forward and Mega Disco, it also offers Paintball, Go-Karting, Water Rides and Air Hockey besides plenty of food options. A great place to while away those long afternoons!
Location | In Sector 38
6. Okhla Bird Sanctuary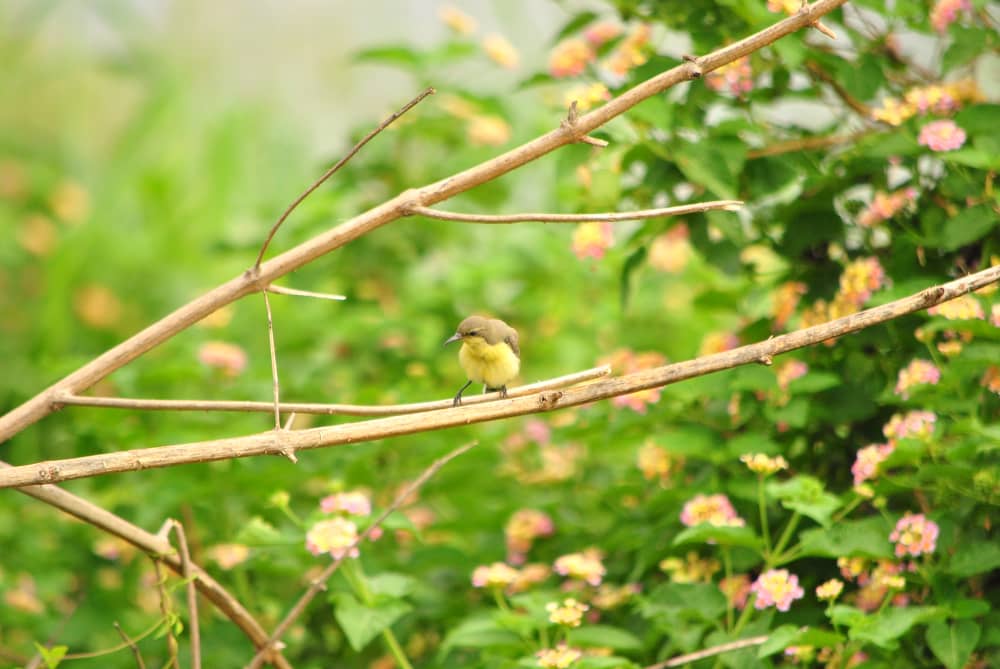 The Okhla Bird Sanctuary is situated just at the entrance to Noida from the Kalindi Kunj side. Certified as a sanctuary in 1990, a mind-boggling 320 bird species have been recorded here. Over the years, bird sightings seem to have gone down, but it still remains one of the best places in NCR to go bird watching. Photography and bird groups usually meet up on the weekends for group tours so you can join one of those for a colourful, birdy weekend!
Location | Sector 95, Gautam Buddha Nagar
7. KidZania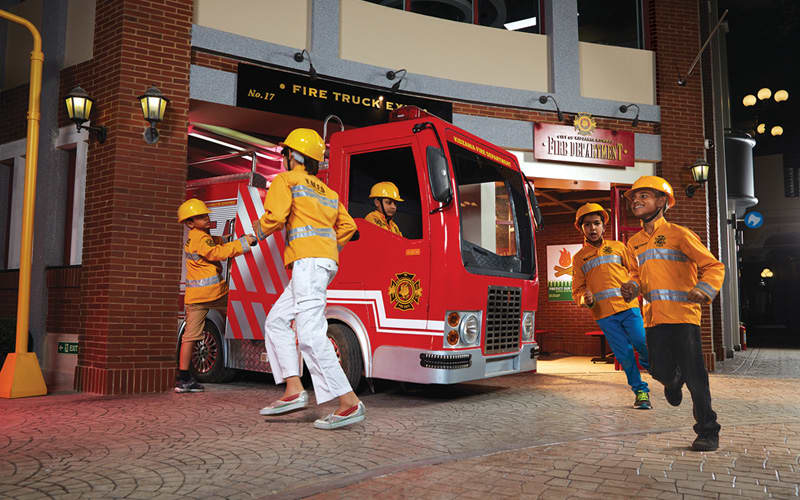 KidZania is a global indoor theme park, it's a one-of-a-kind crackerjack addition to Noida.
If your kid always had an aspiration to grow up to be a doctor, RJ, a firefighter, a television host, a fashion designer, a camera person or an artist amongst other professions, these guys have an elaborate setting to nurture your tiny tots' dreams!
Having its own functioning economy and currency along with replicas of real world industries, services and factories like banks, a hospital, a fire station etc. They've got an ideal environment for kids to develop their creativity, decision making skills, problem solving skills and social values. KidZania also has an option to host birthday parties so that your little ones have a universe of magical finds to get lost in! 
Location | Entertainment City, Gate No. 11, Near GIP Mall, Sector 38A 
8. Theo's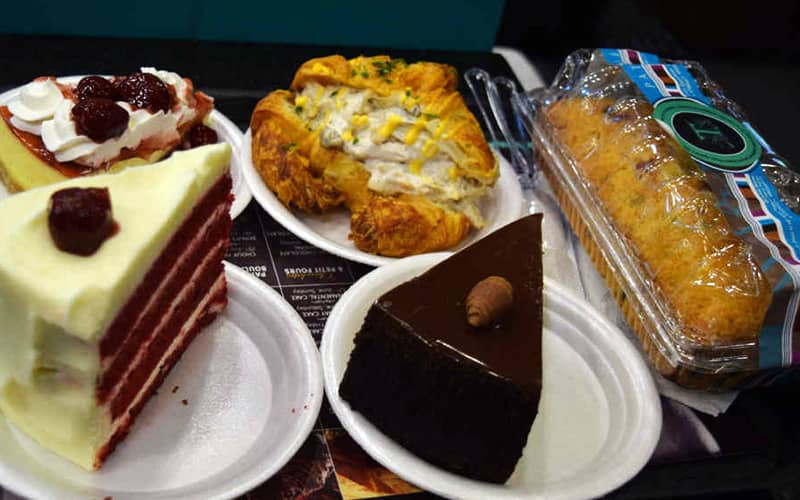 One of the best cafes in Noida, and arguably the best bakery in NCR, here you can indulge in some great Italian fare – try their Bruschetta, Penne Mushroom Piri-Piri and Ravioli. Then head to the Theo's Café for some of the best desserts in town! Do try their Mudcakes - we guarantee you, you'll be left whining for more! Expensive but worth every penny - you won't regret it! Come on over and leave with a boxful of goodies for your friends and family.
Location | Sector 50, Gautam Buddha Nagar 
If you're not into any of the above things, but are more about the adventures, then we've got something in store for you too! Jump onto a bike, or hop into your car and head out for a long uninterrupted joy ride on the Noida Expressway! A drive without greasy traffic and rough potholes, the same would not be possible anywhere else in Delhi. A clean, green belt with the Yamuna visible in parts, the only irritant can be the long car queues at the toll booths!