Delhi
Best Places to Eat Around Hauz Khas Away From The Cramped & Crowded Village
Hauz Khas is the mad, happening and totally buzzing place in town but sometimes we prefer a little quiet and reclusiveness which is really hard to find in HKV. So here we are, saving you some research and present a list of all the places you can visit in Hauz Khas perfect for a special date or simply some peaceful time with the gang. Check out your options!
Summer House Cafe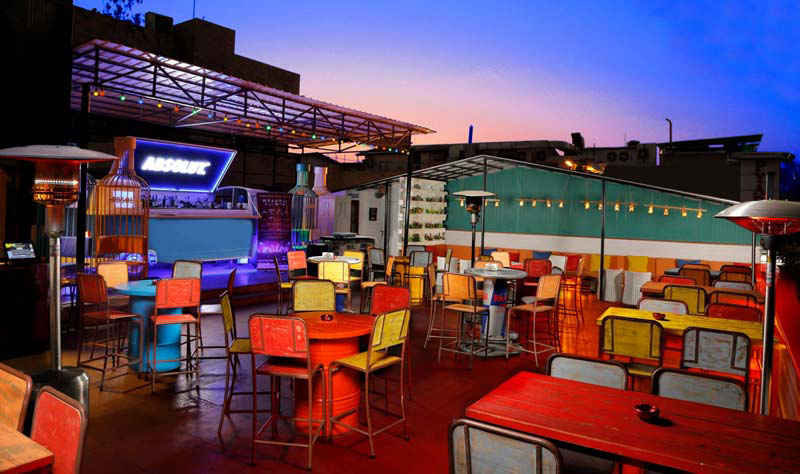 Summer House Cafe is well known for its easy-breezy chilled out vibe, their cute interiors with multiple seating options and beautiful rooftop. They serve American, Italian and Lebanese food, and you should not miss their Buffalo Chili Fries, Non Veg Mezze Platter and Veg Mezze Platter. Their cocktails are a must try as well! A meal for two costs Rs 2,000. 
Location | 1st Floor, DDA Shopping Complex, Aurobindo Place
Cafe 6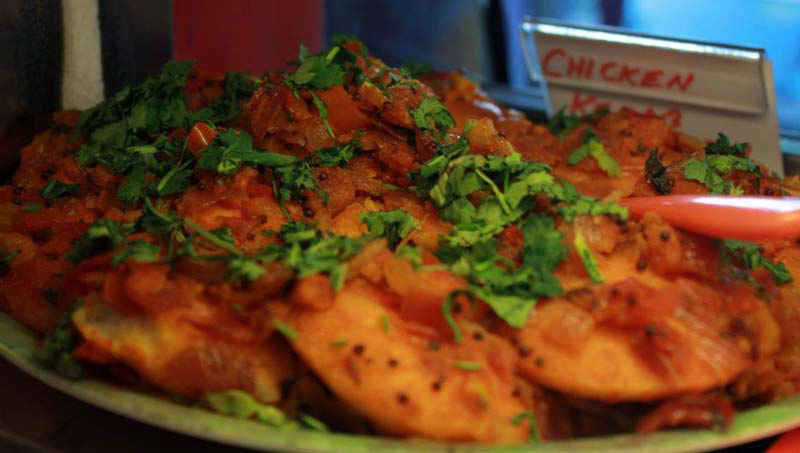 This small cafe is perfect for quick bites at pocket friendly rates. There is little seating space, but this place is the perfect option for an evening snack after a stroll maybe. Do try their Maxo Chicken Burger and Hazelnut Cold Coffee, it's the best! A meal at Cafe 6, made in a homecooked fashion, costs just Rs 600 for two. Go swing by!
Location | D-6, Ground Floor, Hauz Khas
Dzukou Tribal Kitchen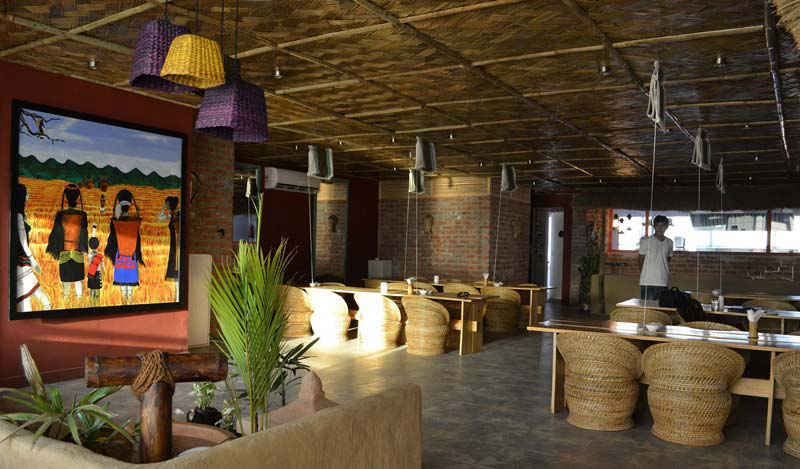 The place serves authentic Naga cuisine and has an ambience themed around that! It is a  hidden gem with its beautiful traditional tribal decor and lemongrass fragrance. Their Vegetarian Momos, Chicken Basket and Smoked Pork with Bamboo Shoot (nice!) are not to be missed! A meal for two here costs Rs 1,250.
Location | E-22, 3rd Floor, Main Market, Hauz Khas
BandStand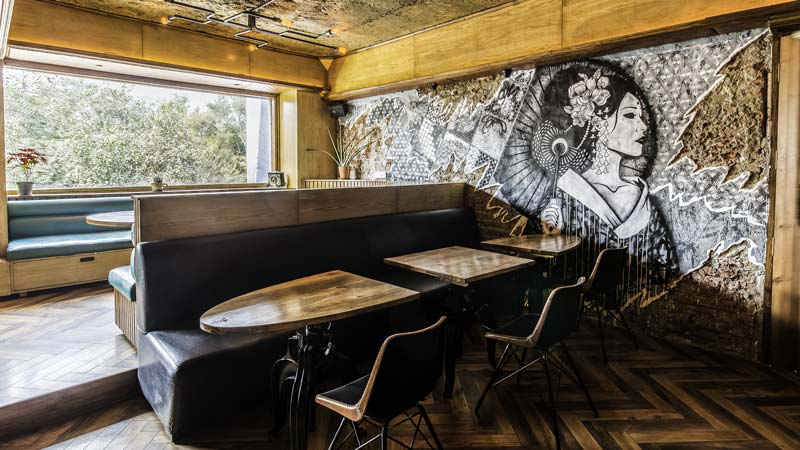 A great place which promises a good time with their regularly-organised live music and comic acts. The place is huge and is divided into various intimate sections. They serve European, Continental and Tapas. Do try their Wild Mushroom Arancini, Mini Pizzettes and Moscow Mule. A meal for two here costs about Rs 1,700.
Location | 214, DDA Shopping Complex, Aurobindo Place
Rosang Soul Food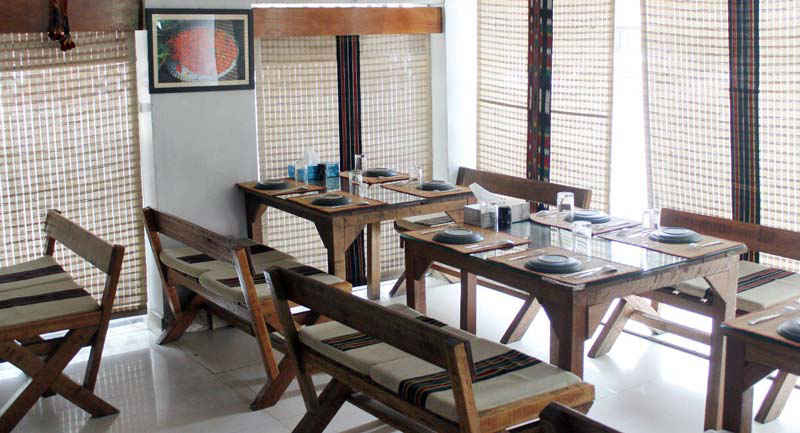 A tiny, family-run place in Green Park, this place doesn't score high on ambience but is a great option when in the mood for some Assamese and Naga food. Their Rice Beer, Wahan Mosden (pork cubes) and Rice Cakes are a must try! The freshness of ingredients used is apparent and the staff is considerate and attentive. A meal for two costs Rs 1,200. 
Location |  S-20, Near Uphaar Cinema, Green Park Extension Market, Green Park
Gung The Palace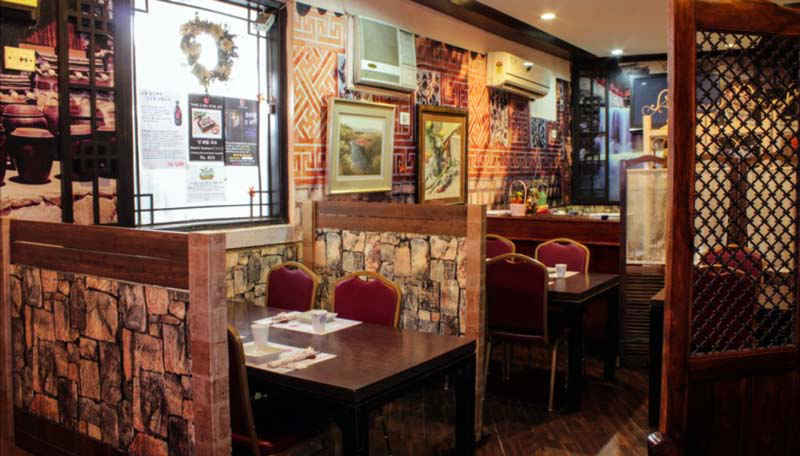 A very elaborately pretty and cozy place serving good Korean food. The East Asian feel is in full fervour through both ambience and the servings. Visit for a complete culinary experience as  your dish gets cooked on your table itself, served with multiple sauces and sides. Do try their glass noodles with beef and bibimbap. A meal for two costs 2500 rupees.
Location | D-1/B, Near Ashirwad Complex, Green Park, New Delhi
The Groghead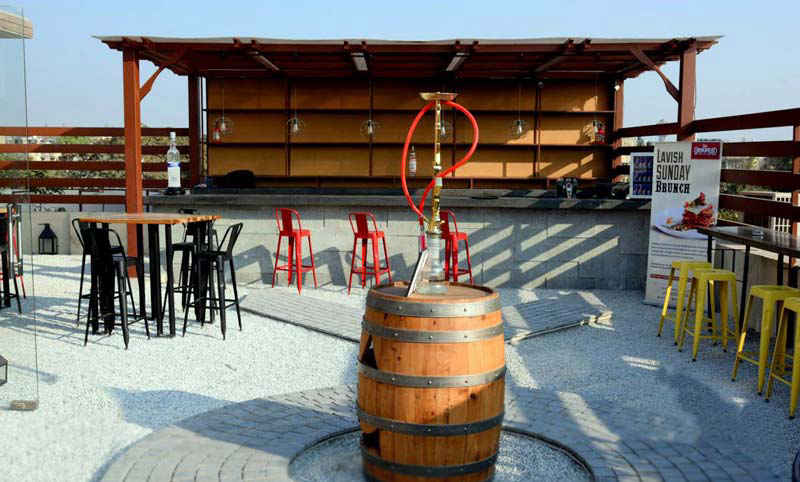 A very spacious restaurant with a beautiful rooftop terrace setting, The Groghead would make an incredible option to hang out on a cool summer evening! They serve delicious European cuisine and their Chicken tikka and Cottage on Fire are must tries. Order a nice sheesha here and while away a beautiful evening! A meal for two costs about Rs 2,000.
Location | A-5, 2nd Floor, Above Hyundai Showroom, Green Park
The Yard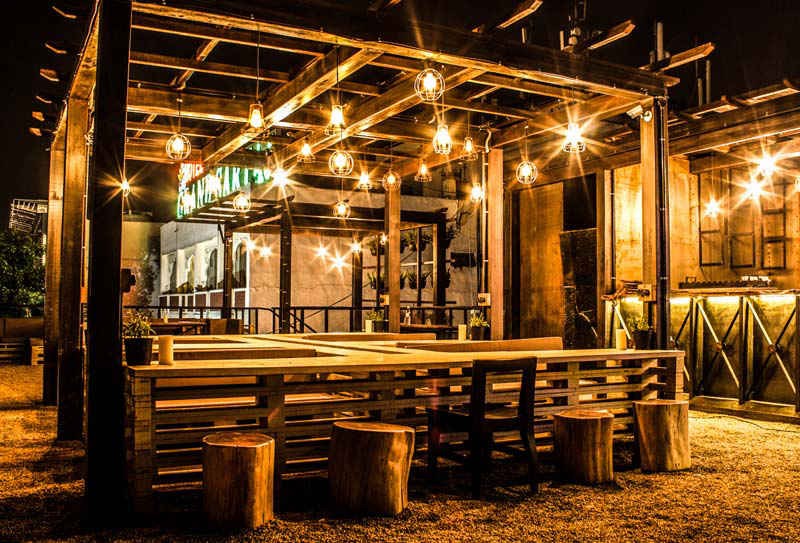 Located in a very easy to locate area, The Yard still manages to give a secluded and peaceful space to its customers with its rustic ambience and spacious rooftop. Italian, American and Mexican food is what they offer here. Do try their cocktails, they're delicious! A meal for two here costs Rs 1,800.
Location | A/2-A, Next to Sartaj Hotels, Green Park
Tamura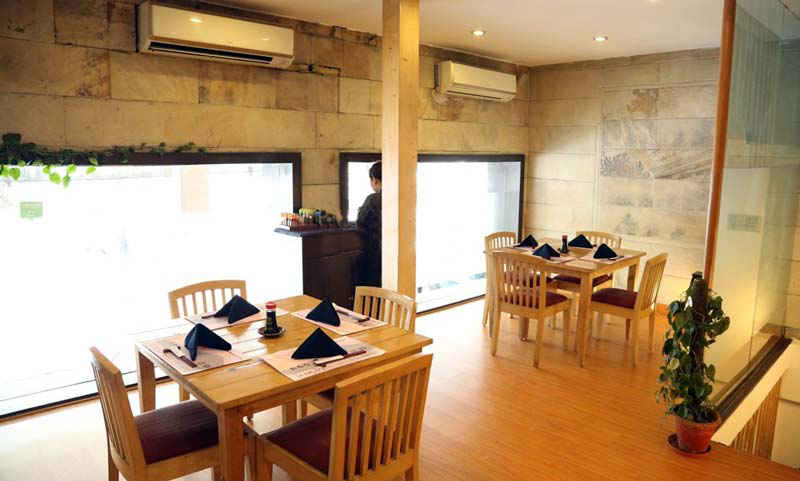 Picture Credits: buzzintown
Take a step away from Delhi and dove right into Japan! Tamura has a typical Japanese seating area, with sections segregated by bamboo curtains. Their Japanese cuisine is delicious! Among the various lip-smacking dishes, their Veg Tempura Udon Noodles and Avocado Sushi stands out. Two of you will have a good meal here in about Rs 1,500.
Location | S-16, Uphar Commercial Complex, Green Park Extension Market, Green Park
Nagaland's Kitchen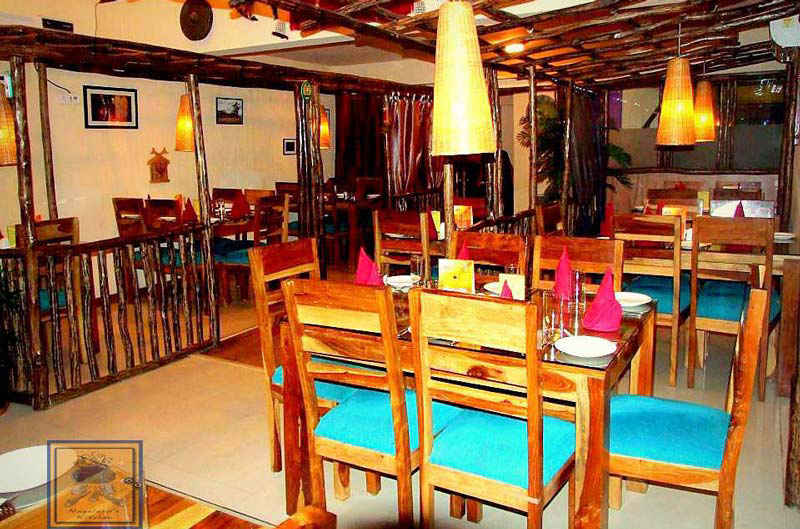 A completely unique ambience with beautiful bamboo-based interiors and graced with tribal artefacts. They offer Chinese, Thai, Seafood and Naga cuisine. Among the various delish dishes, their Naga's Fish Robu with Sticky Rice and Pork Ribs is a must try. A meal for two here would cost approximately Rs 1,200. 
Location | S-2, Uphaar Cinema Complex, Green Park Extension Market, Green Park