Delhi
Best Places To Charge The Batteries Of Your Soul: Escaping Delhi In The City Itself!
In the bustle of our metropolitan city, we forget to take some time off our busy schedules and not focus on our to-do lists for a day. As the weeks go by, the routine from college or work to home becomes so monotonous that we lose track of the time we spend with the people we love. Wouldn't it be nice if every Sunday we went for a lovely picnic with our family just to enjoy the perks of life while we have them ? *Skipping into childhood flashbacks* 
Those new places to eat and the newest bars to hang out at fall into the same bustle of life where we just end up being our very own version of a clockwork monster. When you forget how you want to have that one moment away from all the noise with the person you love, holding their hand as the sun goes down for his daily nap. Sounds romantic, no? Well, you can also have your fair share of these beautiful moments!
Hold on, we're not saying your life is boring, just the fact that breaking the monotony once in a while might leave you refreshed and motivated and make you feel more like yourself. All of this without even planning an elaborate trip. Yep, here we present to you the places in our 'Dilwali Dilli' where you can happily escape the madness of the city without stepping out of your zone! 
Champa Gali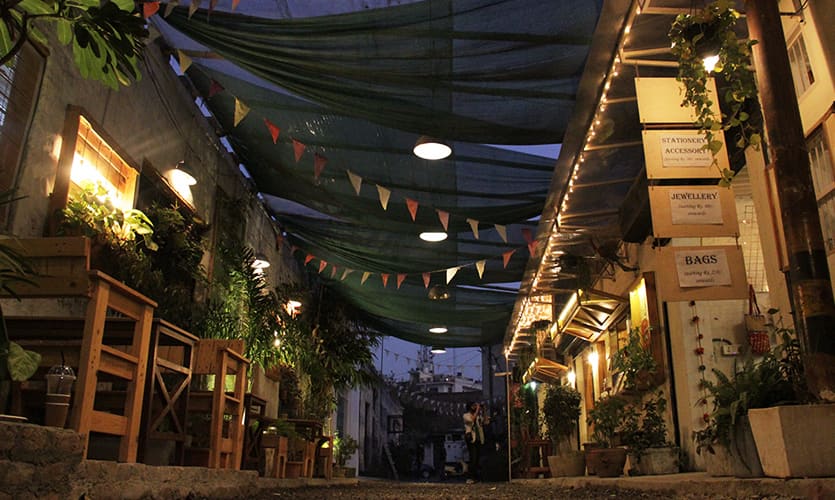 Hidden in the nooks of Saidulajab in Saket, this lane resembles an old Rajasthani market with beautiful stalls selling artwork and deliciousness galore. Away from all the malls that sell the same things, just with different packaging, this place has its own vibe that can be quite addictive! We can totally see this as the perfect date night go-to where you can silently enjoy some precious moments of getting to know each other in this perfectly romantic setting. Plus the food is good too - if you wanna grab a bite! 
Location | Khasra #254, Lane No. 3, Westend Marg, Saidulajab, Saket
Parthasarathy Rocks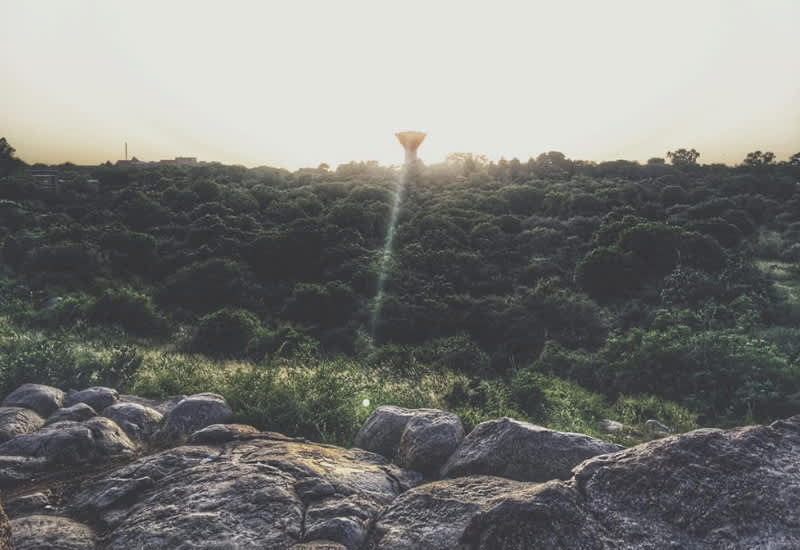 Picture Credits: kukulungalang
Now this is one of those few places where you can just sit back and have a peaceful afternoon enjoying the beauty of an amazing view while other love birds coo at each other in the vicinity. This place is located in the Jawaharlal Nehru University campus and you'd need a student's help to enter, which we feel our hippie friends would be happy to provide! This place is great for those on the prowl for the classic sunset silhouette pictures that might make you think you're in a hill station. Come on by people, this place is beautiful!
Location | Jawaharlal Nehru University, Munirka
Tikli Bottom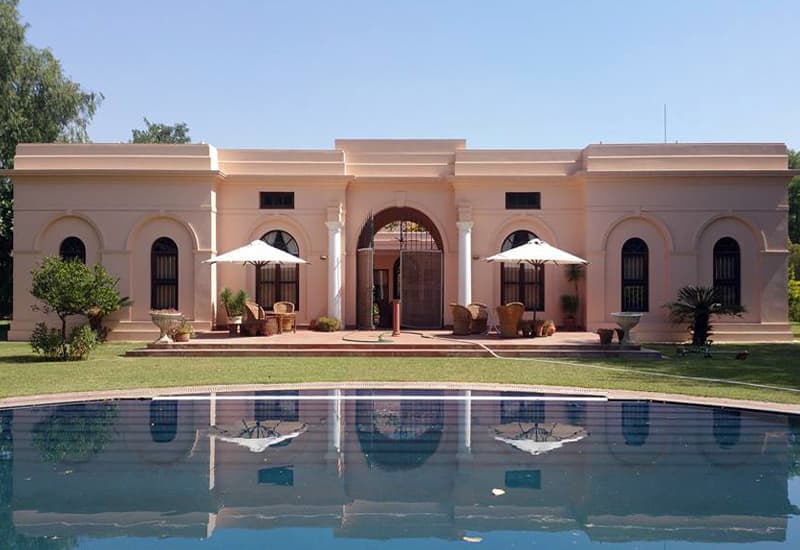 Picture Credits: Juneja Navneet
A Lutyens' style guest house that provides a beautiful home for the whole family to stay. This seems like a home away from home which is not as groggy as a hotel and is surrounded by the most beautiful, craggy hills AND is in a completely accessible location. It's a mere 30 kms from the airport, situated in the state of Haryana. They offer full-body massages and reflexology and hence, you're in for a hell of an unwinding session. You can also request to sleep on a charpai under a mosquito net for a whole new experience! 
Location | Gairatpur Baas, P O Tikli, Gurgaon
Sakley's The Mountain Cafe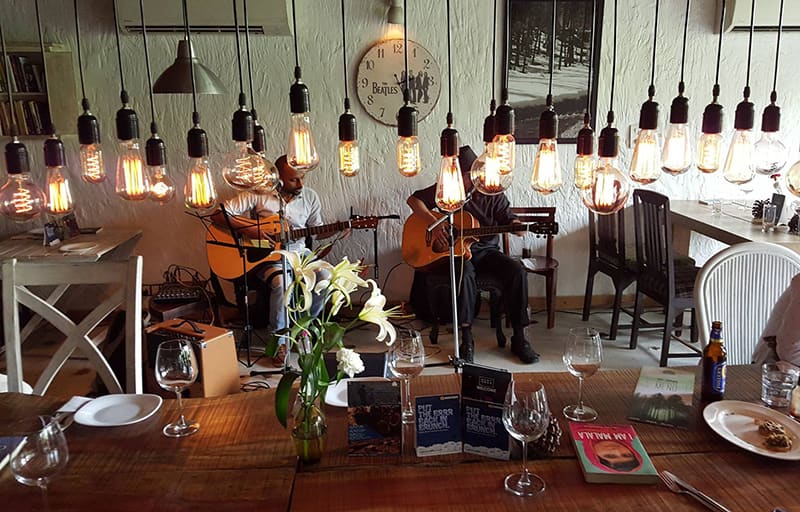 The place is layered with the vibes of rudimentary rawness justifying its proud legend of being a mountain cafe! With the music and a pleasing overdose of wooden decor, this one's a wooden lodge tucked away under the name of a cafe. To sweeten the pot, they also offer books which makes this place perfectly suited for some alone time of nuancing over your life and reminiscing, while you take some down-time from your always-buzzing cell phone. The food and music add to the whole experience making it the layover for every solo rider! 
Location | M Block Market, GK I
The Piano Man Jazz Club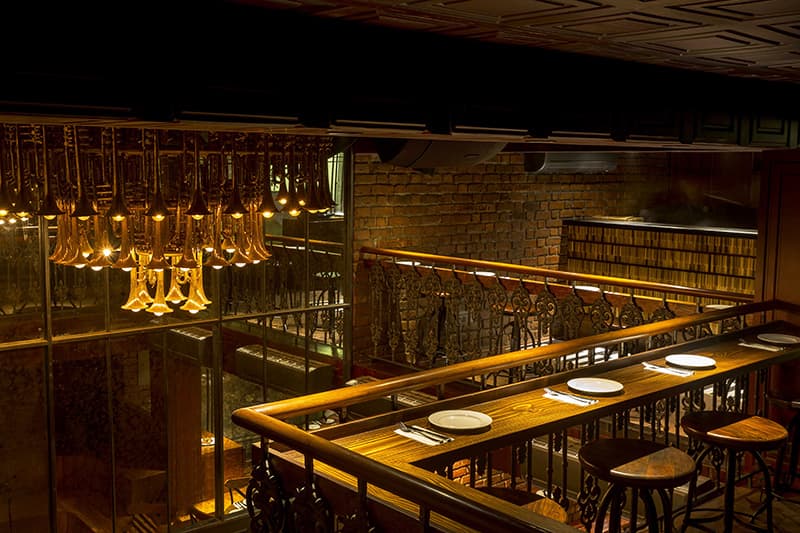 If music is your drug and you'd like to enjoy live music as you sip an exotic cocktail while tasting a pleasing mishmash of cuisines, TPMJC has to be your go-to! This place looks like an old 1950s American jazz club that welcomes you with a piano as soon as you walk in. The mood lighting leaves you in the mood for some romance, while you're beautifully serenaded with awesome jazz playing in the background. They're often loaded with bookings, so we suggest you reserve a table before making a plan! 
Location | B-6-7/22, Safdarjung Enclave Market, Opposite Deer Park, Safdarjung
Artusi Ristorante e Bar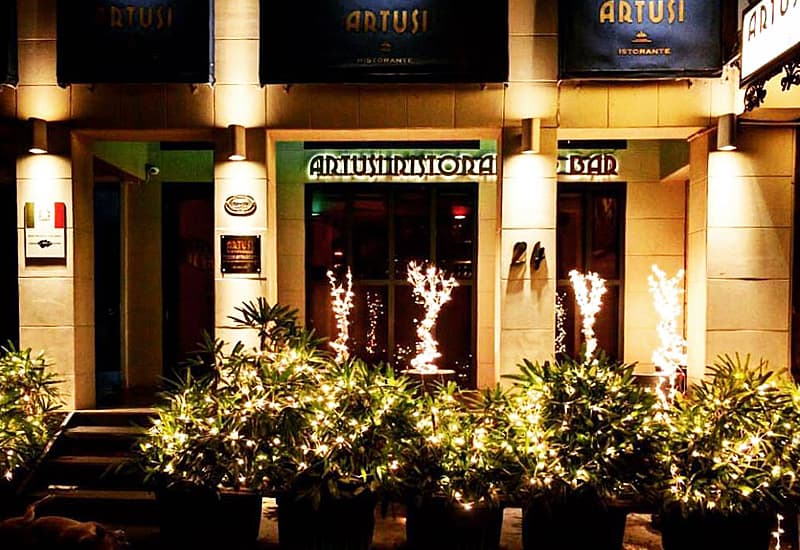 When in the mood for some pampering, fine dining seems to be a great option that offers a treat to many senses at the same time. One of the very few authentic Italian restaurants in Delhi, this international extravaganza makes you feel all fancy! It's a bit on the expensive side but the experience, service and ambience make it totally worth it. Also, our vegetarian buddies need not feel left out, as they serve great veggie delights too! 
Location | M-24, M Block Market, GK II
So, here's hoping you'll have some careful moments of introspection in the upcoming weekend and then hit life back with double the vigour, cheers!