Delhi
#FrillDrill | Land Up At These Rad Stores To Up Your Accessories Game @ Shahpur Jat
Put your money into accessories and create a hundred different looks! Accessorizing your outfits with the correct add-ons can surely transform your look in no time at all. Adding another leaf to the Shahpur Jat guide, we tell you the best stores to buy the right accessories and make the temperatures soar!
Olivia Dar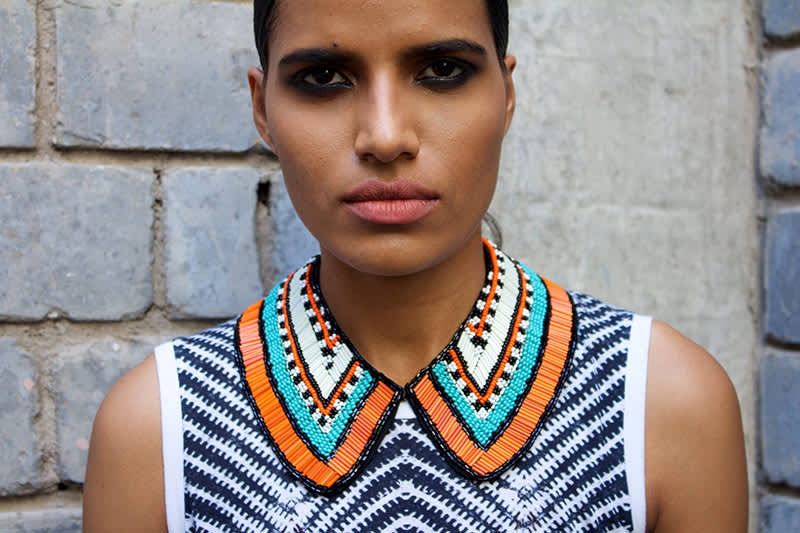 Embracing Indian colours and culling out fashion sense and sensibilities from Paris, Olivia Dar's accessories are all things chic and classy. Scarfs, necklaces, bags & belts in a variety of sizes and colours, these accessories are priced at Rs 1,500 onwards and are summer must-haves for all the pretty ladies out there!
Lila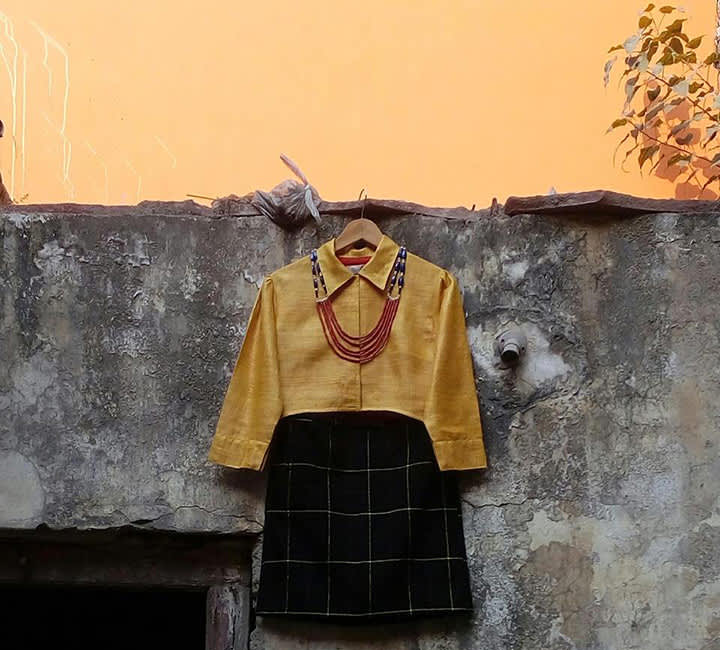 Bags, necklaces and bangles; with the rise in temperatures, these light and easy-to-carry accessories can be teamed up with your dull, monochrome work outfits with elegance and elan. The accessories range starts from Rs 1,000 and is available in a wide variety of colours. Wear one yourself or gift 'em, Lila's accessories will definitely leave a mark!
NIMAI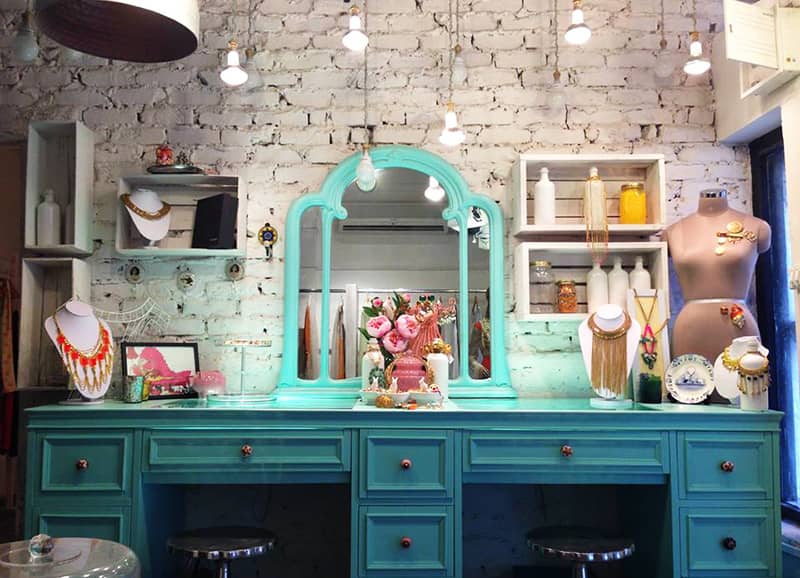 A prettily cramped store showcasing the glorious works of 11 different designers, NIMAI has always caught the fancy of those who love unique accessories. Glitzy chains, colourful pendants and vibrant earrings; their collection is elegant and delicate at the same time. Priced from Rs 1,500 and above, NIMAI strikes a chord with the girls and the ladies alike.
Second Floor Studio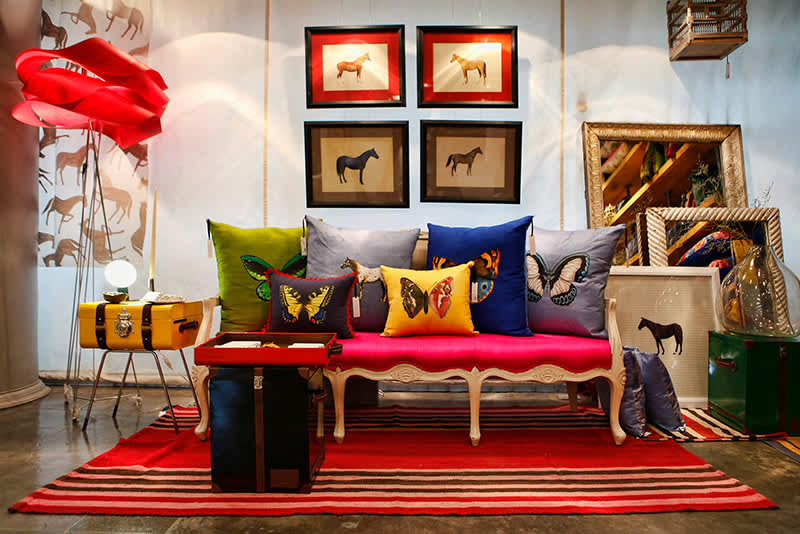 Each meticulously handcrafted piece here is ubiquitously Indian. Unique, complex and a mixture of contrasting materials, each item of jewelry invokes a sense of curiosity in an imagery of India's multiple layers. Rings, necklaces and earrings are priced from Rs 1,500 and are sure to make you fall in love with them!
Suhana Arts & Jewels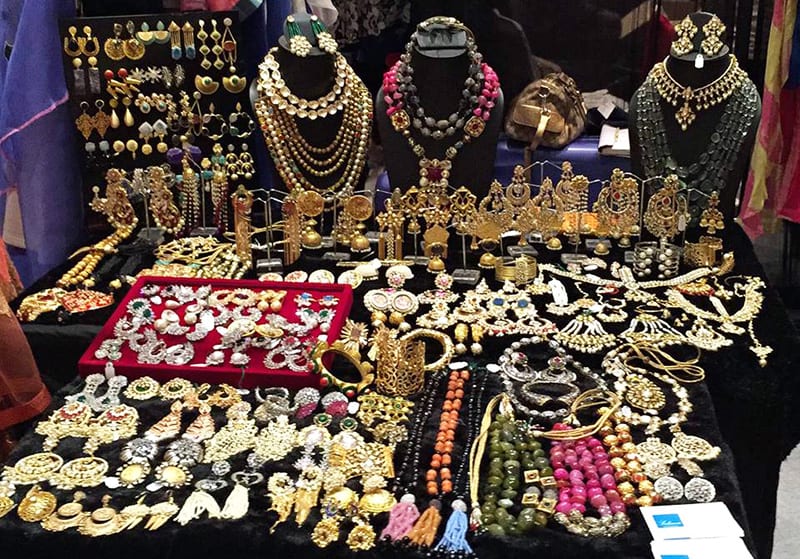 Hand harnesses, earrings in matt gold and chunky pendants; these jewels will make you glitter wherever you go! Starting from Rs 1,000 plus, Suhana Arts & Jewels will offer you mounds of variety for you to choose from - go ahead, check them out for yourself.
Avocadoe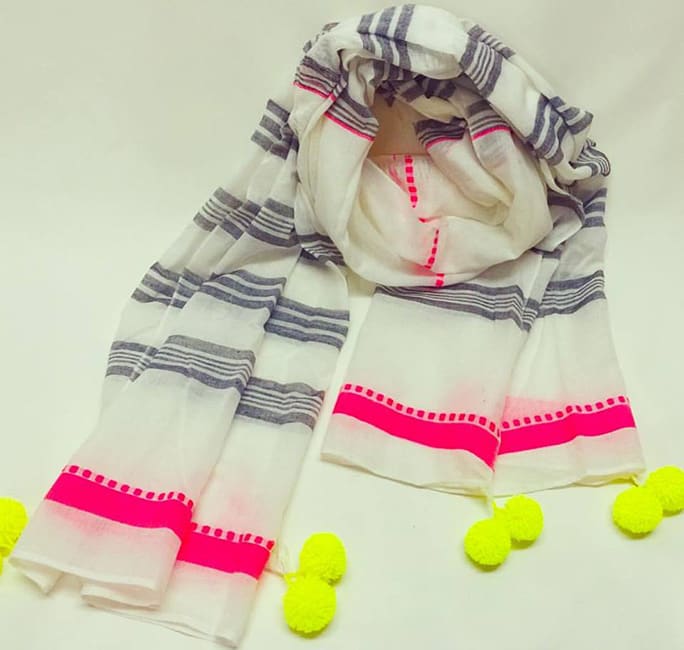 Avocadoe is this cutesy little store tucked away in the numerous galliyan of Shahpur Jat! They specialize in leather handbags and accessories for both women and men. The team at Avocadoe Atelier is focussed on creating unique and quality-driven products, something we totally appreciate!
House Of Blondie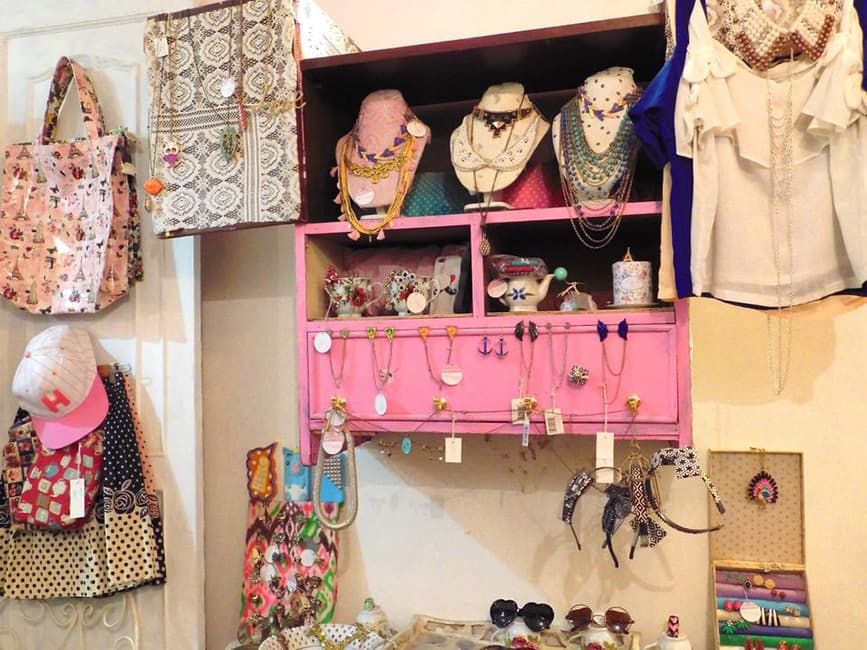 House of Blondie has been known for housing quirky and fun retro clothing as well as accessories, but lately they've introduced an Indian wear line too! So now they've got retro plus desi accessories in store, ladies. Their signature John Lennon sunglasses and moustache wristbands are sported by every fashionista. Their quirky accessories are collected from all around the world and redesigned to give a modern edge with the sparkle of a vintage touch! 
Al Artz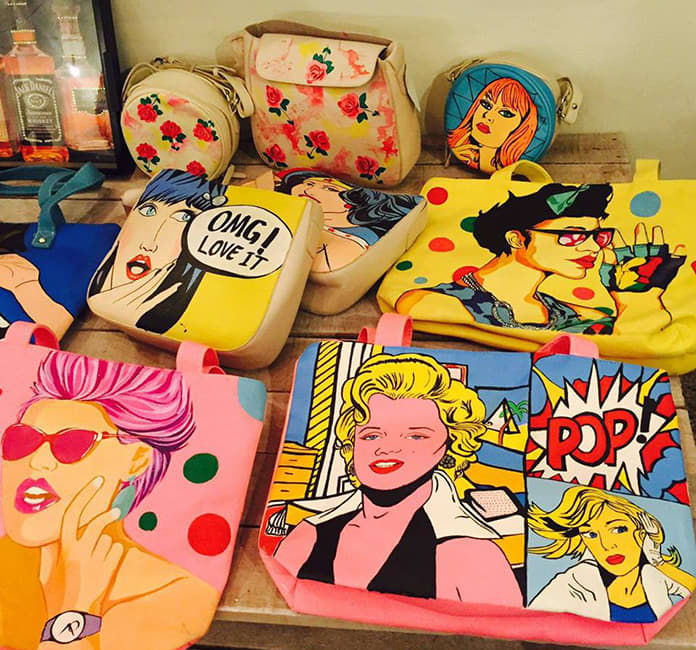 Hand painted and waterproof, all of their products are completely unique and unusual! Innovative hand painted bags, ballerinas and pouches in polychromatic hues, cute designs and superior quality. An independent label, so you'll for sure not spot anyone else sporting the same thing as yours! Cool, ain't it?!
Les Parisiennes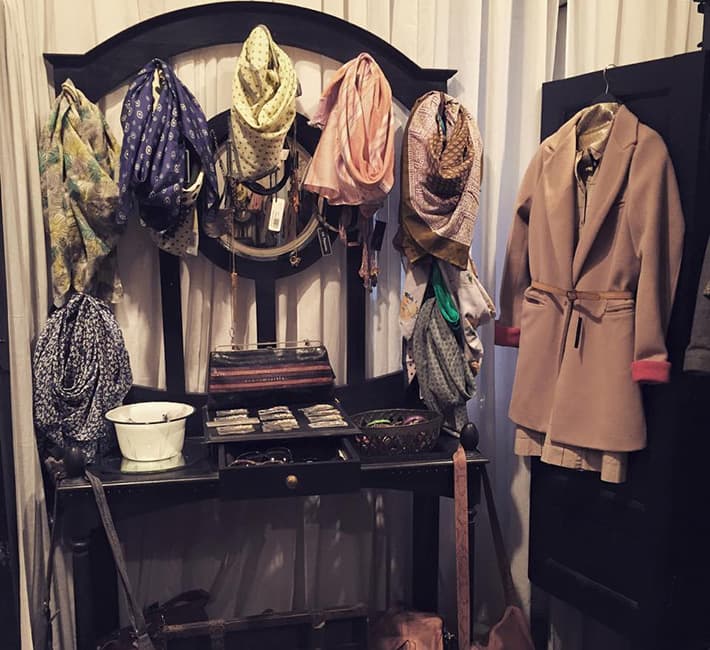 A concept store housed in a beautiful Haveli, Les Parisiennes is everything you're looking for - only better. They've got some of the most beautiful bags and accessories you've ever seen! Shop for some antique necklaces and earrings from here to make your outfit stand out. Catch hold of their collection of scarves too, ladies! 
So there you go, next time you go boutique-hopping in SPJ, you can check out all these unique, one-of-a-kind accessories stores!