Delhi
7 Best Places For Wedding Shopping In Shahpur Jat, The Hub For Designer Stores
As the wedding season comes closer, it's high time the brides-to-be start gearing up with their lehengas & cholis to look their beautiful best on the most important day of their lives - their wedding day. In the narrow bylanes of Shahpur Jat, one can find scores of independent designer stores, especially in Dada Jungi Lane. Let's head over and decode the best wedding designers for your big day!
1. Sahiba Singh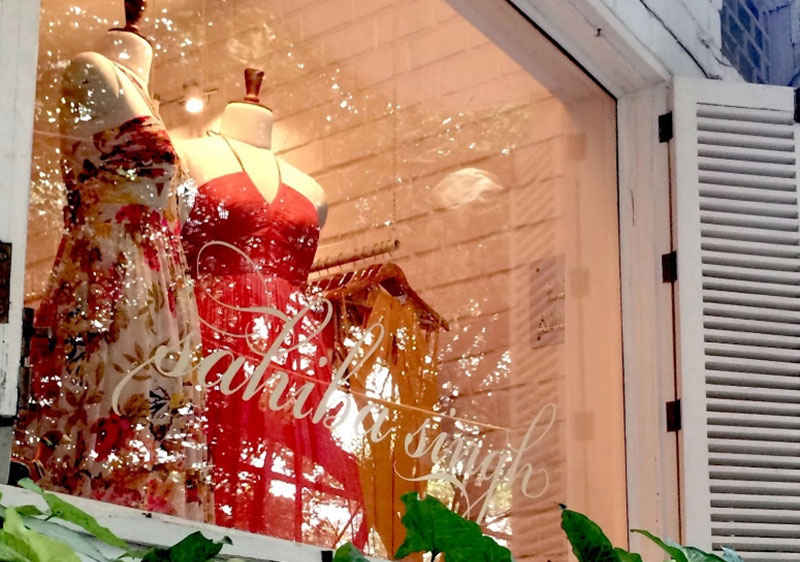 Racks of clothes with blouses, saris, gowns in beautiful colours and materials like silks, chiffons, georgettes; Sahiba Singh's collection can never go unnoticed. Her collection is impeccable and neatly finished. Head over here to find a stunning piece for your sangeet ceremony or even mehendi function.
2. Madsam Tinzin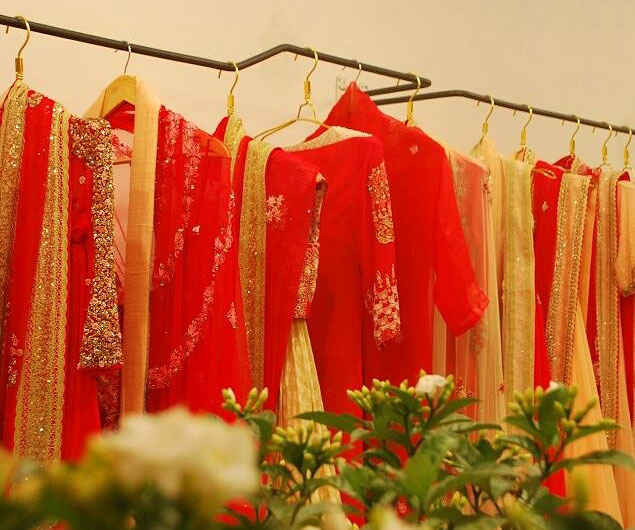 Quirky, funky and young. Madsam Tinzin is everything new and chic. Housing both Indian and western wear; the label started by 4 women, creating the most classic garments with the softest materials. Shopping at this store can burn a hole in your pocket as the clothes are a tad bit expensive, but if budget's not a problem, then we're sure that you'll find yourself the perfect lehenga you've been hunting for!
Check Out Their FB Page | https://www.facebook.com/madsamtinzin/
3. Qbik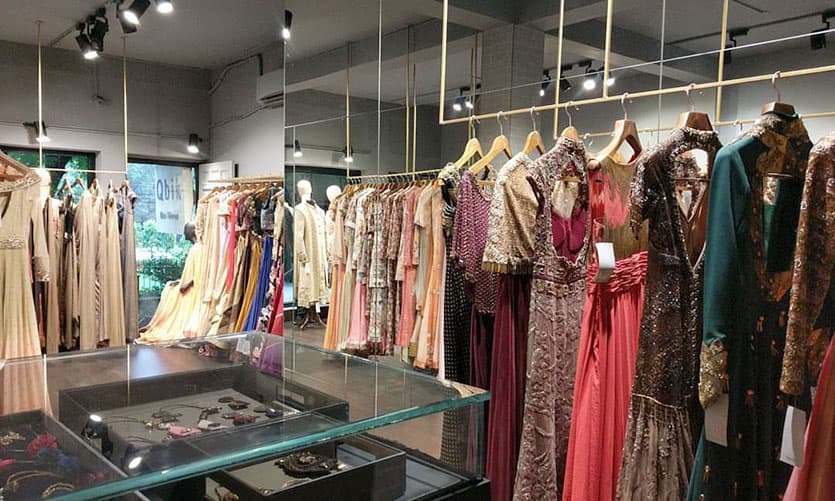 Focusing on Indian womenswear here, the essence of the collection is contemporary fused with Indian and evening styles in a plethora of designs. Saree gowns or a beautifully crafted long jacket lehenga are definitely wedding must haves. Saunter in with your aunts and let them revel in the marvellous colours.
Check Out Their FB Page | https://www.facebook.com/QbikOfficial/
4. Preeti S Kapoor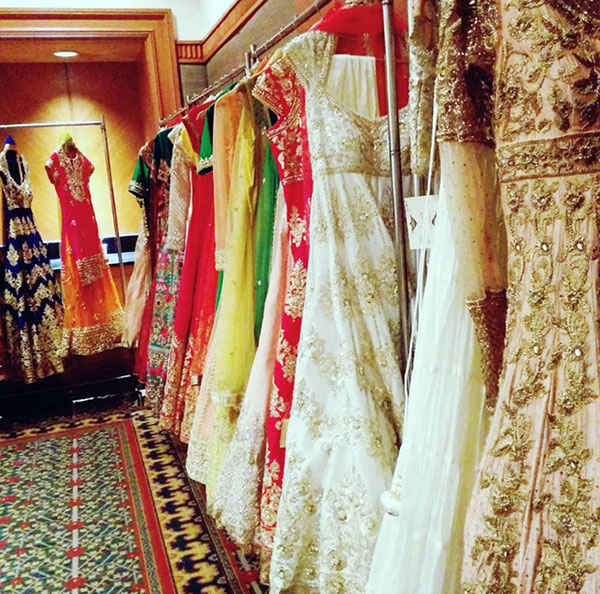 Having a forte in both western and traditional ethnic Indian wear for women, her ensembles speak volumes about the eloquent detailing and rich palettes she houses. There's also a lot of variety in terms of garments like kurta sets, lehenga, sarees with corsets, blouses, tunics etc. besides customized designing. Give your mom a helping hand and buy her a sari for the mehendi or engagement ceremony.
Check Out Their FB Page | https://www.facebook.com/PreetiSKapoorDesign/
5. Liz Paul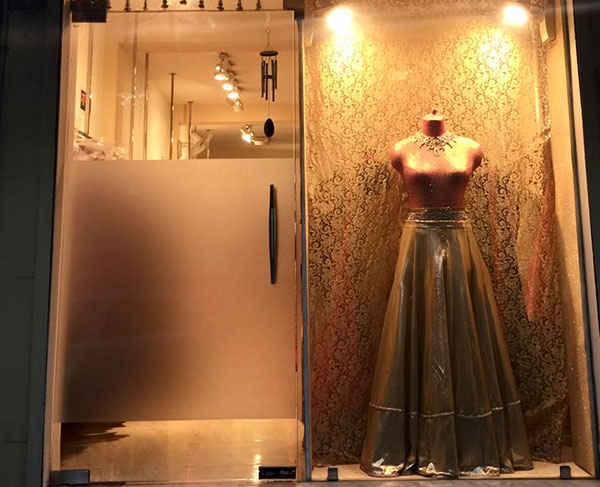 Liz Paul houses 2 stores in Shahpur Jat (in the same store), one featuring bridal wear and the other trousseau. On one hand the lehenga designs at the bridal store have a strong palette of contrast colours fused with heavy traditional embroideries and embellishments, while on the other hand, the trousseau-specialty store keeps sophisticated flowy anarkalis and lehengas with minimal work in soft colours like corals, mints etc. This fashion line will definitely up your game at any function in the wedding season. Pace in with your sister and find yourselves the fineries in majestic fits.
Check Out Their FB Page | https://www.facebook.com/LizPaulDelhi/
6. Bhumika Grover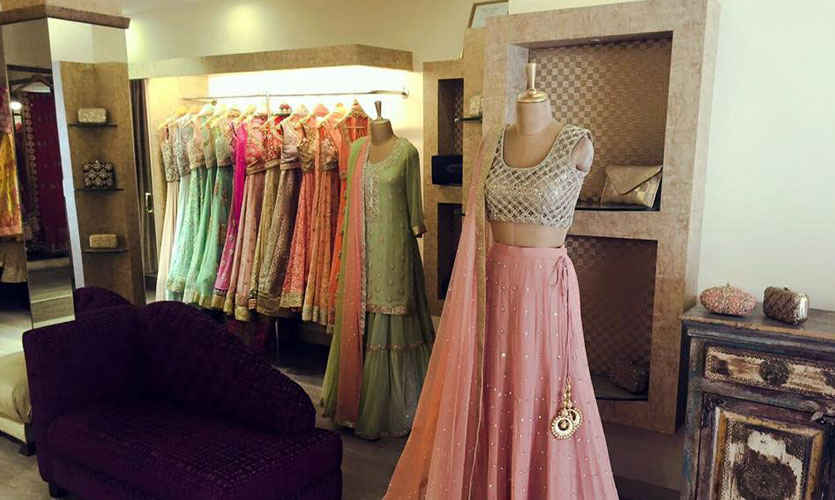 The collection is reminiscent of the Indian traditions but given with a contemporary twist. Bhumika Grover is known to use a lot of georgettes, raw silks, sequined, cut work fabrics and a wonderful colour palette to go with it. You definitely don't want to miss her saris, ethereal lehengas and beautiful anarkalis. Head over to Grover's store to add colour to your wedding ensembles. Pamper yourself with the myriad of hues and pick up the picture perfect Anarkali for the mehendi day.
7. Nitya Bajaj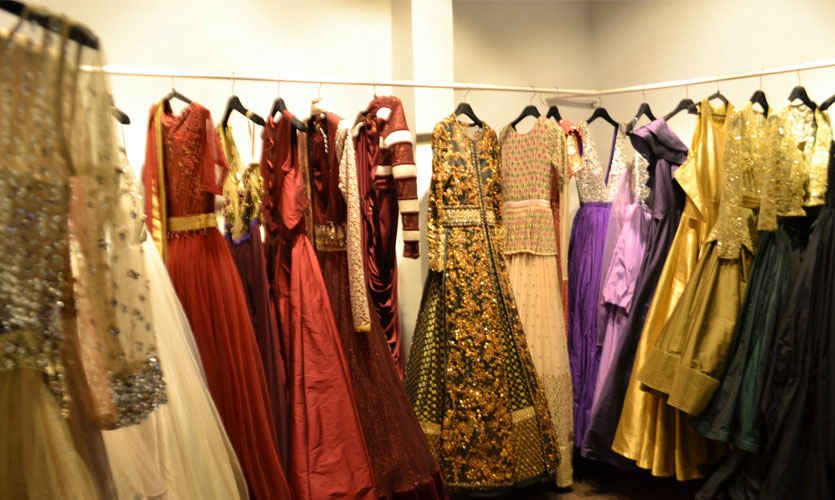 As soon as you enter Nitya Bajaj's store the first thing to catch your eye would be their beautiful collection of shimmery tops, jackets and dresses. Hopping away from all the shimmery stuff you can also find peplum gowns, flare gowns, sequins to net, heavy embroidery work to beautiful bright colors. This store is so mesmerizing you definitely wouldn't walk out empty handed!
Check Out Their FB Page | https://www.facebook.com/nityabajajbirla/
So, check these awesome places out if there's a wedding coming up!