Delhi
Order Meat, Veggies & Even Fries: Score Good Quality Frozen Food From These Places
Ours is a city that's always on the move. With the traffic that Delhiites deal with and the work they do, very few actually have the time (or the patience) to go home and cook a nice, hearty meal. But hey, if you're sick of eating out and fishing for leftovers, we bring to you some great frozen food options! It's easy, delicious and most importantly, refrigerator friendly. And here we've got for you the complete list of places that offer primo quality frozen food!
Le Marche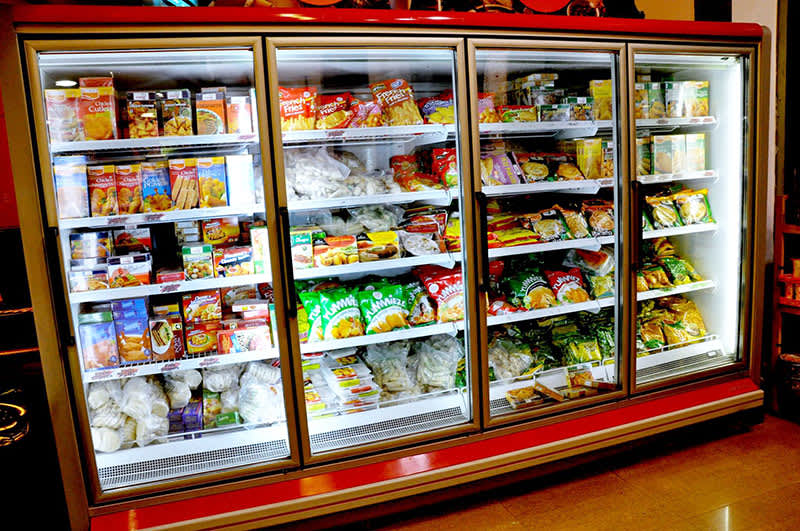 Le Marche has the most amazing variety of frozen eats – from vegetarian Patties, Spring Rolls, Idlis, Tikkis and Samosas to the most exotic meats and seafood. Their complete range of premium frozen and marinated meats, poultry, seafood and delicatessen is packaged and displayed in ultra clean, hygienic conditions. Their multiple stores all over town make them all the more accessible and handy!
Location | Vasant Vihar, Khan Market, DLF Galleria, GGN & Other Outlets
Call Them At | +91 11 4323 2128, +91 11 2464 0741, +91 124 2806 019/020
Green Chick Chop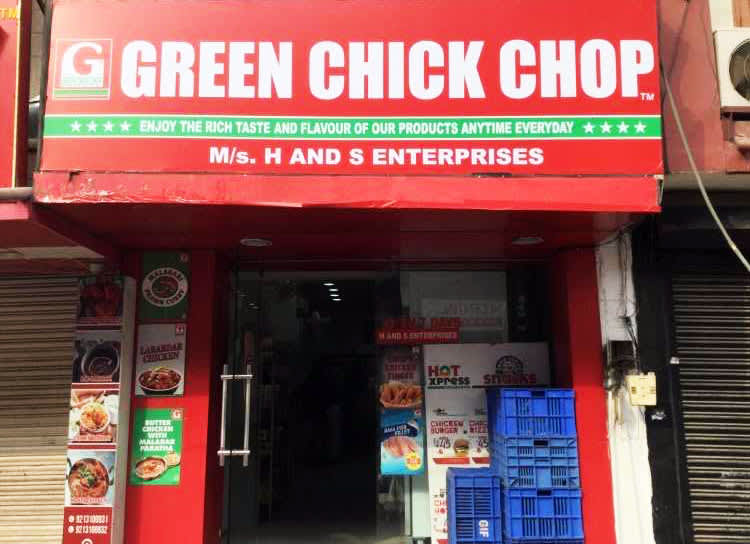 Picture Credits: justdial
With outlets all over Delhi NCR, it's difficult to miss Green Chick Chop in terms of Delhi's non-vegetarian appetite. This store never disappoints even with its pricing! Their ready to eat, ready to heat or grill foods include delicious Shammi Kebabs, Chilli Chicken, Spring Rolls & Burgers that you can happily warm up and eat on-the-go - head straight over!
Locations | Vasant Vihar, Saket, Pitam Pura, Defence Colony & Other Outlets
Call Them At | +91 11 2614 6245, +91 11 4704 6262, +91 9873 351 111
Good To Go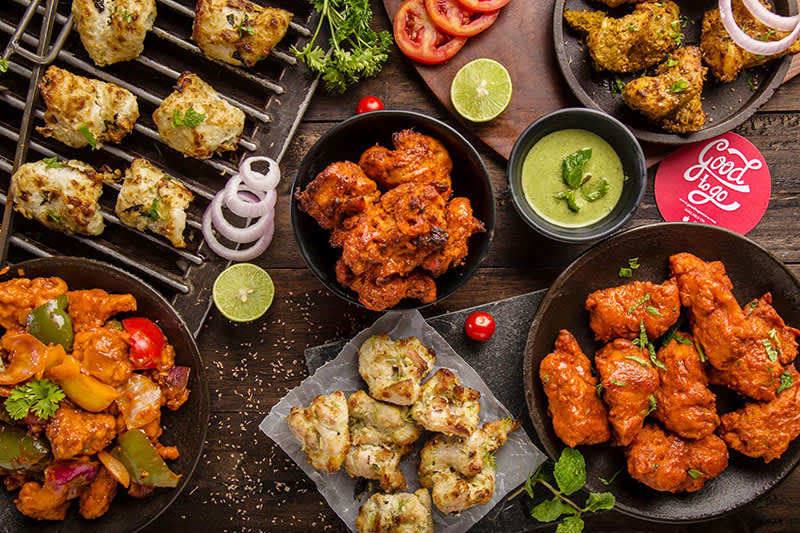 Good To Go has a huge range of raw meats - succulent chicken, fresh fish & seafood and the most tender lamb, available to you in easy to cook cuts. Plus, they've also got some marinated meats and ready to eat products that aren't frozen like a variety of Seekh Kebabs, Chicken Tikkas and hot selling starters like Fish Orley & Peri Peri Fish that simply need to be heated! The best bit - you can simply order online and have all this home delivered!
Location | A11/1, Phase I, Naraina Industrial Area 
Call Them At | +91 9555 200 600
Shop Online Here | http://goodtogostore.com
Venky's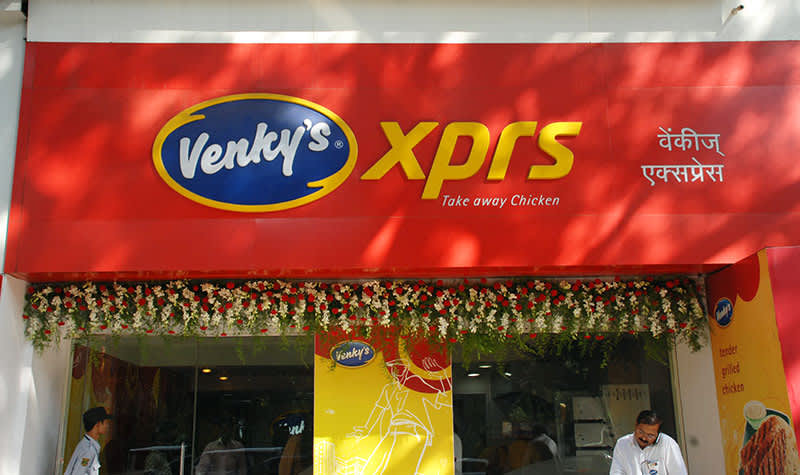 Essentially a company catering to poultry farms in North India, Venky's frozen food has made a mark for itself in the market. Their wide variety of non-veg variety frozen items – ranging from frozen Chicken Nuggets to Chicken Murgh Masala and Chicken Samosas, are very handy when you're throwing a big party at home or when you just wanna have a filling snack. They also retail their frozen food to most departmental stores to make it available for the masses, so check 'em out!
Locations | F-32, Sector 18, Noida & G-17, Vijay Nagar, GTB Nagar
Call Them At | +91 11 2724 6263, +91 120 4563 366, +91 120 4115 534
Modern Bazaar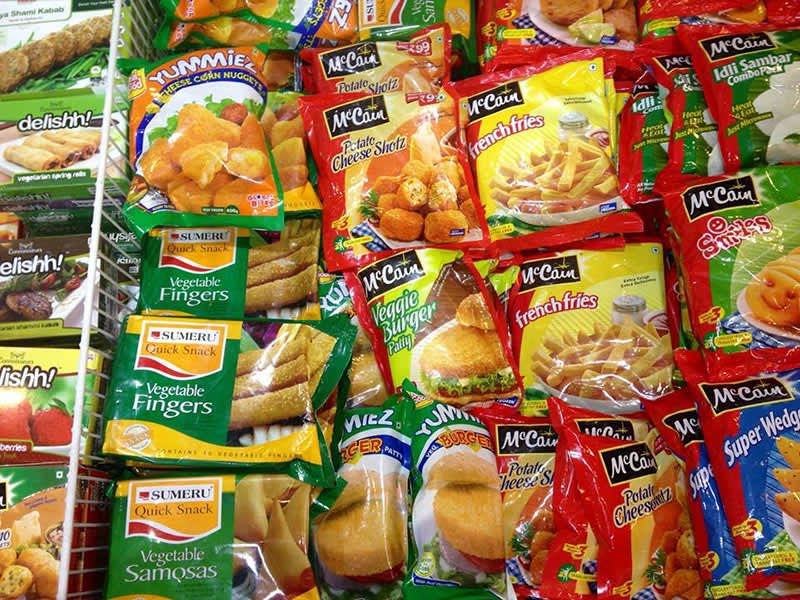 Though slightly expensive, Modern Bazaar promises top quality frozen products. With franchisees all over the city, they make imported food items from around the globe, accessible under one roof. They've been in the business since 1971 and have expanded rapidly since then. You can also order your frozen food and so much more from their online store as well. 
Locations |  New Friends Colony, Saket, Punjabi Bagh & Other Outlets
Call Them At | +91 11 4066 6484/85/86, +91 11 4166 7671/72/73
Shop Online Here | http://modernbazaar.co.in
Republic Of Chicken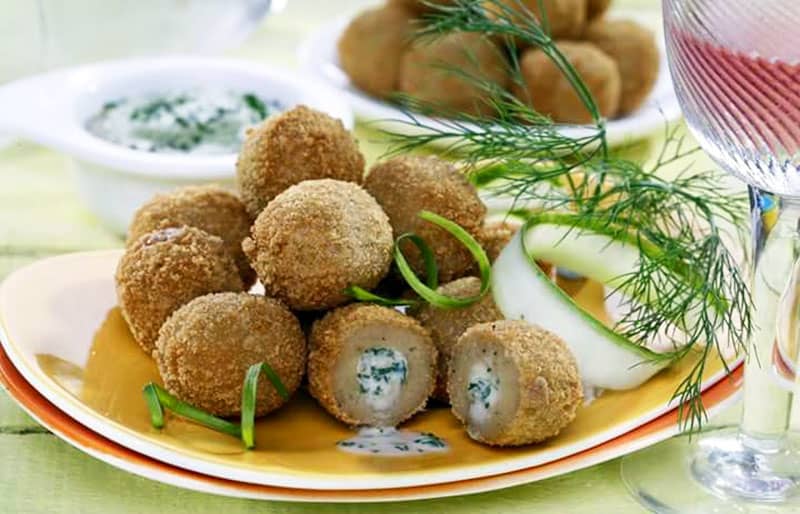 With 20 outlets in Delhi, RoC is a paragon for chicken lovers. They have quick serve salamis, sausages, nuggets and a large variety of easy-to-cook chicken! You should try their Baked Chicken Wings which are served with delish chilli mayonnaise. They swear that their hygiene & sanitation levels are at par with international brands, so go log on and shop away!
Location | CR Park, Janakpuri, Malviya Nagar & Other Outlets
Order Online Online Here | http://www.republicofchicken.com/orderonline/
Call Them At | +91 1860 500 1033
Foodhall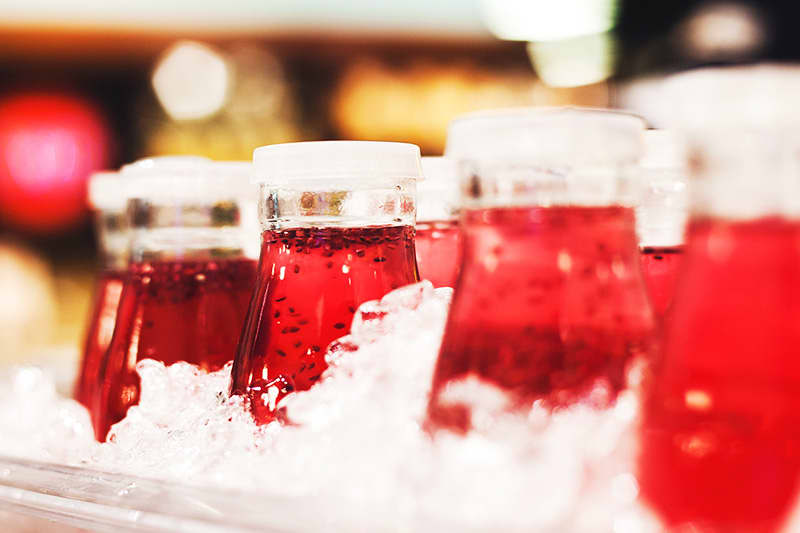 Future Group launched Foodhall, a premium lifestyle food superstore with an aim to bring home flavours from around the world and to create a space that every food lover would enjoy. 
A place that allows you to not only buy unique, rare ingredients but also sample fresh food that, Foodhall is beloved by all Delhiites and you'll always find their stores packed with hungry patrons!
Location | Saket, Vasant Kunj & DLF Cyber Hub, GGN
Call Them At | +91 11 4108 0520, +91 11 4562 9630, +91 124 4389 403 
Godrej Nature's Basket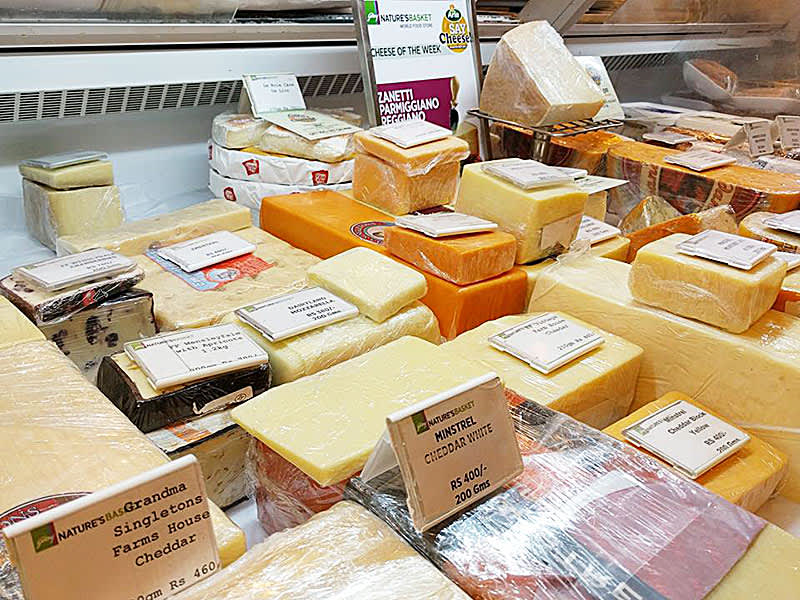 Godrej Nature's Basket is the retail venture of Godrej Group and is one of the country's foremost retail chains. With the growing palate preferences of Indian consumers, they are ready to embrace sophisticated and exotic tastes from around the world. Enjoy a wide variety of pork, bacon & chicken salamis, Yummiez frozen food, prawns, steak and shrimp samosas at any of their outlets!
Location | Defence Colony, GK II & Other Outlets
Call Them At | +91 11 4669 8777, +91 11 4056 5891, +91 11 4057 1919
Shop Online Here | http://www.naturesbasket.co.in/index.aspx
Meatzza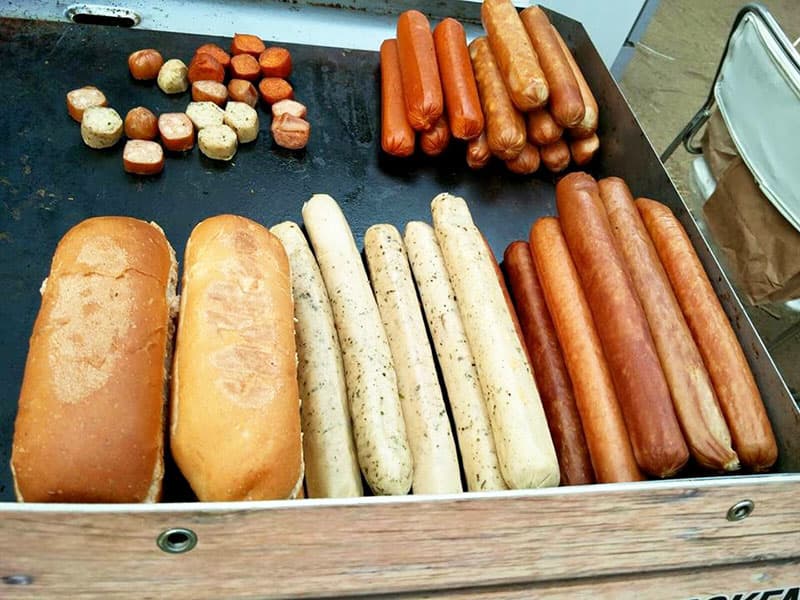 Meatzza offers you a cornucopia of ready to serve, cooked and even raw meat products. Their wide range of products will amaze you! You can choose from Chicken Sausages, Frankfurters, Tandoori Nuggets, Burger Patties and Mutton Kebabs, Koftas and much more right here. 
Location | 801, Udyog Vihar, Phase 5, Gurgaon
Call Them At | +91 124 410 9191
Here's Their Website | http://www.meatzza.com/
McCain India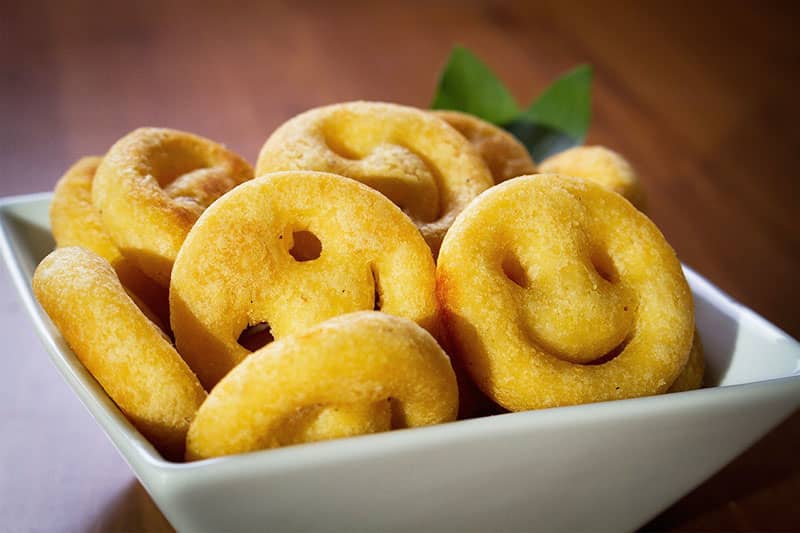 A well-known name in the frozen food department, they ensure that the ingredients used and packaging their products is top notch. A fantastic range of products are made available by them; world favourites like McCain French Fries, McCain Smiles and local delights such as McCain Aloo Tikki, and cheese appetizers like Potato Cheese Shotz and Mini Samosa are just too yummy for words!
Call Them At | +91 1800 11 7181
Here's Their Website | http://www.mccainindia.com/
Location | Available At Select Convenience Stores Across Delhi NCR
Frozone.in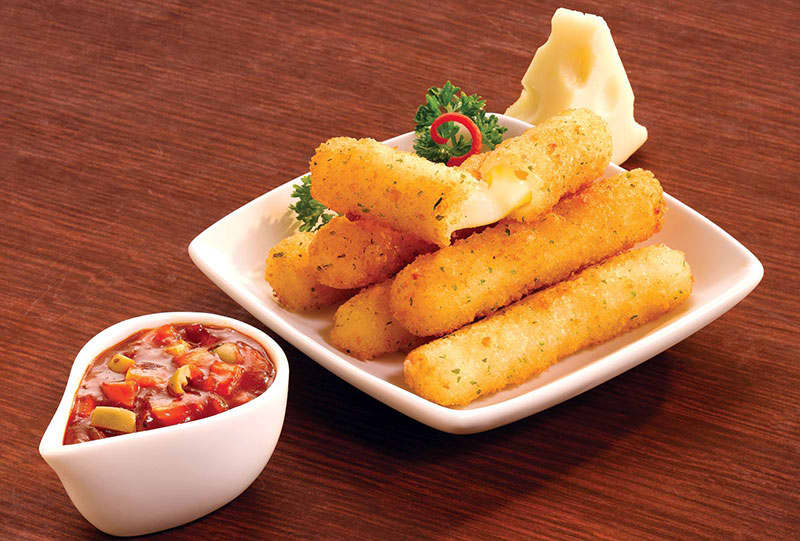 Frozone.in is an online portal to buy frozen food that will be delivered frozen and in prime condition. All you have to do is register yourself, select, review and checkout. That's all! They will deliver your goodies home, ready to be whipped up in a jiffy. They have a delectable range of meats and seafood, so defo check 'em out!
Call Them At | +91 9818 557 716, +91 9930 012 345 
Shop Online Here | http://frozone.in/?#
Frozentreat.in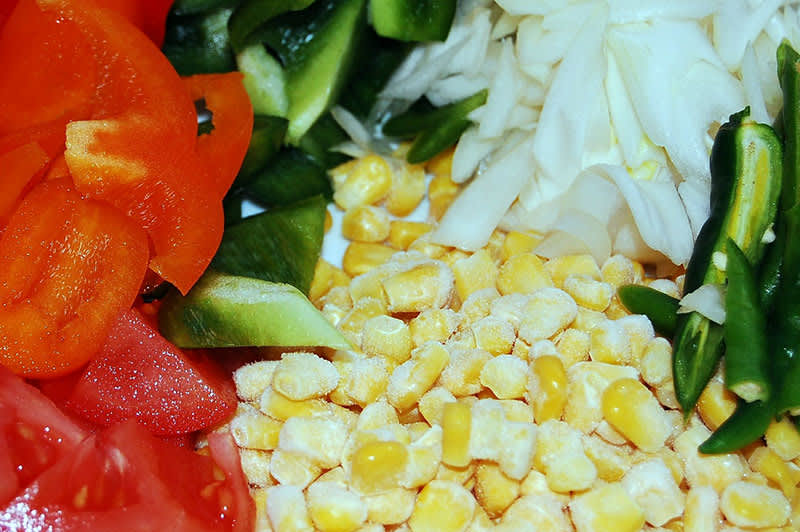 You can order your frozen delicacies online from this webstore that guarantees high quality and customer satisfaction. You can order vegetarian snacks and frozen vegetables in combos, separately or in bulk. They take orders from 10 AM to 7 PM and are closed on Sundays. They also offer some great deals, so order away!
Call Them At | +91 11 6545 0002, +91 9311 611 224/213
Shop Online Here | http://frozentreat.in/
Reliance Fresh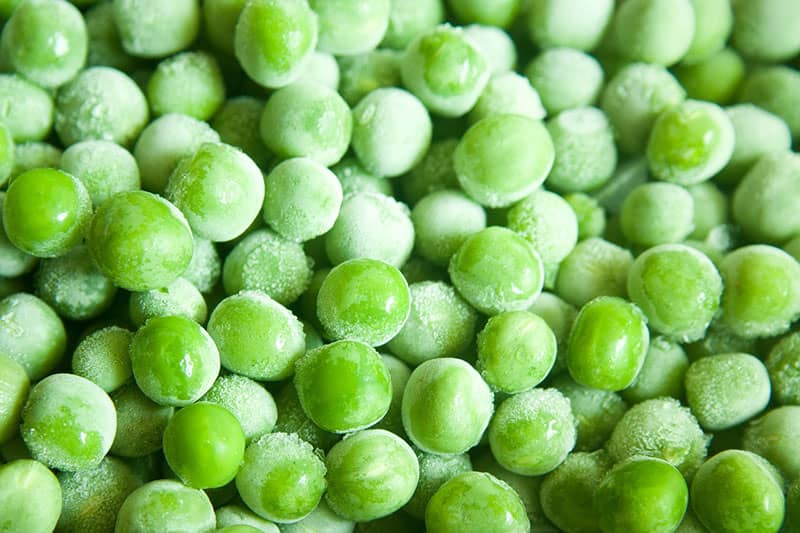 ​​​​​
This Is A Representative Image 
With more than 20 outlets scattered all over Delhi NCR, Reliance Fresh, the food arm of Reliance Retail has its own line of frozen foods called Delight. Their products are consistently delicious and are available for both vegetarians as well as non-vegetarians. You can even find frozen vegetables at these conveniently located stores - head straight for the nearest one!
Locations | Karol Bagh, Paharganj, Safdarjung Enclave & Other Outlets
Call Them At | +91 11 2353 9032, +91 11 2384 8003
So stock up your freezers and stop worrying about food 'cause you have these goodies at hand to save you from those hunger pangs, any time of the day!!