Delhi
Crispy, Flaky & Perfect For A Post-Work Snack: Where To Get The Best Patties!
Patties, the ultimate snack, are easily found at any nearby bakery stall or thela. Coming in so many varieties of stuffing - mushroom, paneer, chicken and many more, they are the best chai time snacks ever! If you feel like grabbing a crispy and crumbly pastry, here's a list of where to get 'em in Delhi! 
Wenger's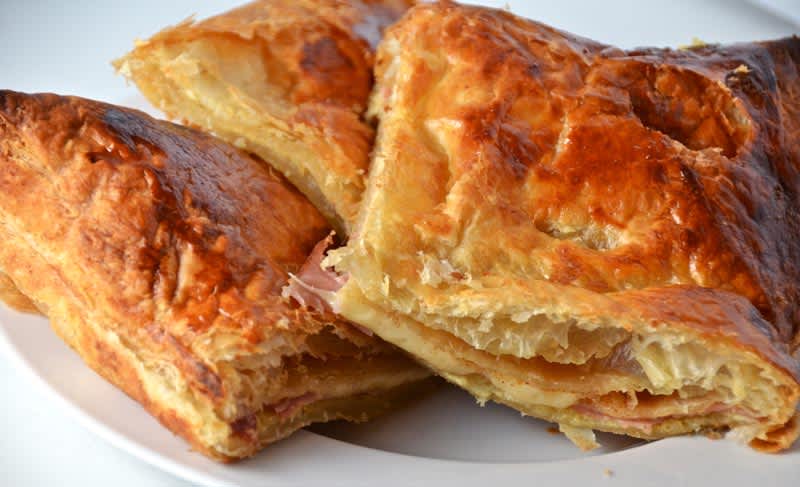 Picture Credits: isinginthekitchen
Wenger's is one of the best bakeries in Delhi and they serve the best patties in town! Their patties are fresh and available in both vegetarian and non-vegetarian options. Come bite into their Chicken Patty which is soft inside and nice and crispy outside, or if you like mutton, then their Mutton Patty will definitely not disappoint! 
Location | A 16, Connaught Place
Price | Rs 60 
Bengali Pastry Shop And Snack Bar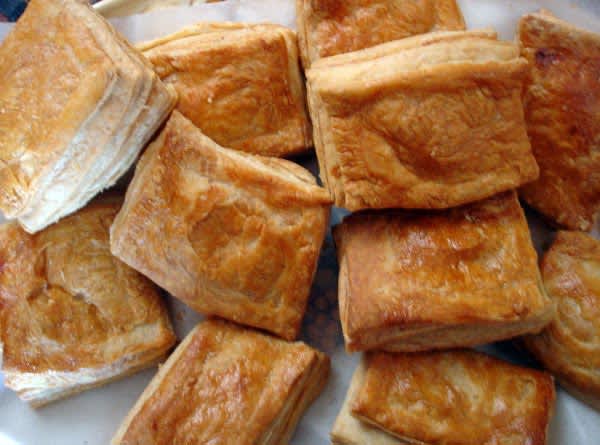 Picture Credits: justapinch
Specialising in North Indian cuisine, this place is great to grab a quick bite or just hangout with your family. They have an equally good staff, that's efficient and polite. Added to that, here you can enjoy delicious patties ranging from Vegetarian Patty, Mushroom Patty and Paneer Patty, so head on over for some chai and patties here!
Location | 34-37, Bengali Market, Connaught Place
Price |Rs 45 Onwards
Here's Their FB Page | https://www.facebook.com/Bengali-Pastry-Shop-and-Snack-Bar-105739462842267/
Polka Pastry And Snack Bar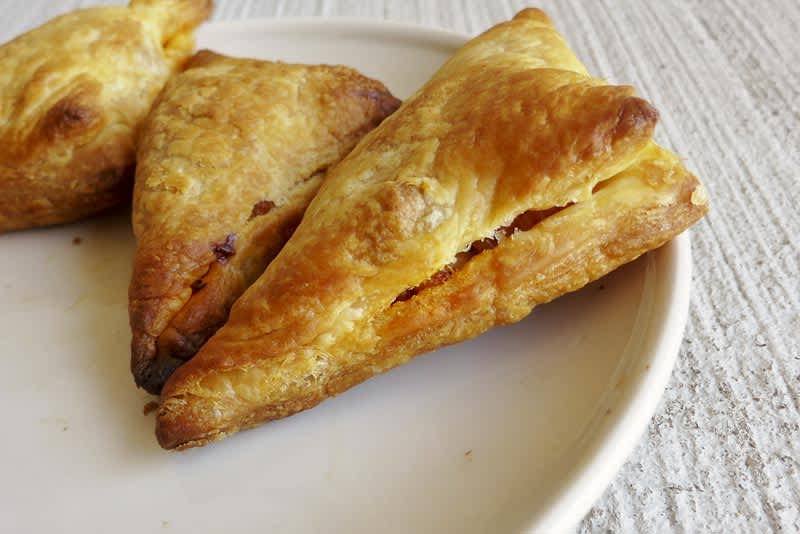 Picture Credits: zeropointpaan
Polka Pastry and Snack Bar serves you fresh and crunchy Vegetable, Chicken and Mushroom patties but it is their Paneer Patty that's the showstopper here! The patties taste delicious with their patent chilli sauce that's served alongside. With their numerous outlets, you can choose the one closest to you and go grab yourself one of these delish patties!
Location | Dwarka, Naraina, Janakpuri & Other Outlets 
Price | Rs 25 Onwards
Defence Bakery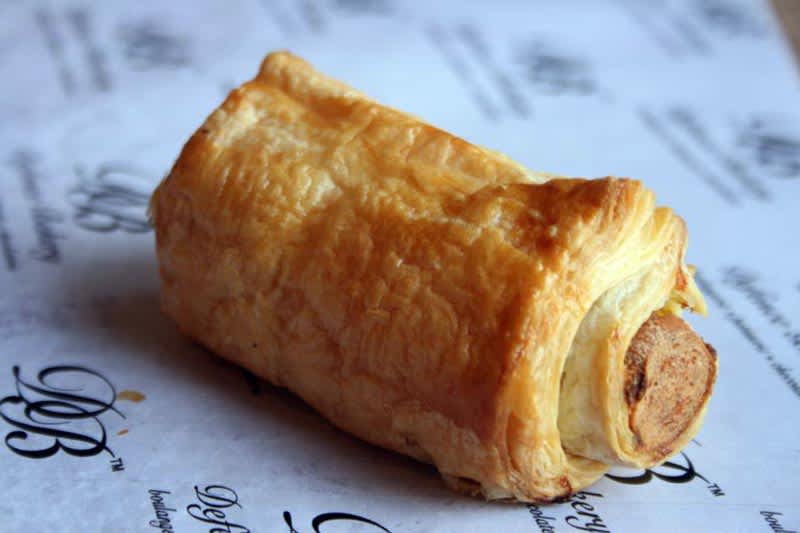 This is an amazing bakery that serves some really delicious desserts and baked products, including patties. A renowned and recommended name in Delhi, they have been in business since - get this - 1962! Their Veg, Mushroom, Chicken, and Paneer patties are always in high demand, because they're refreshingly delicious and simply beg to be sampled! 
Location | Defence Colony Market & GK II
Price | Rs 35 Onwards
Here's Their FB Page | https://www.facebook.com/defencebakeryest1962/
Maxims Pastry Shop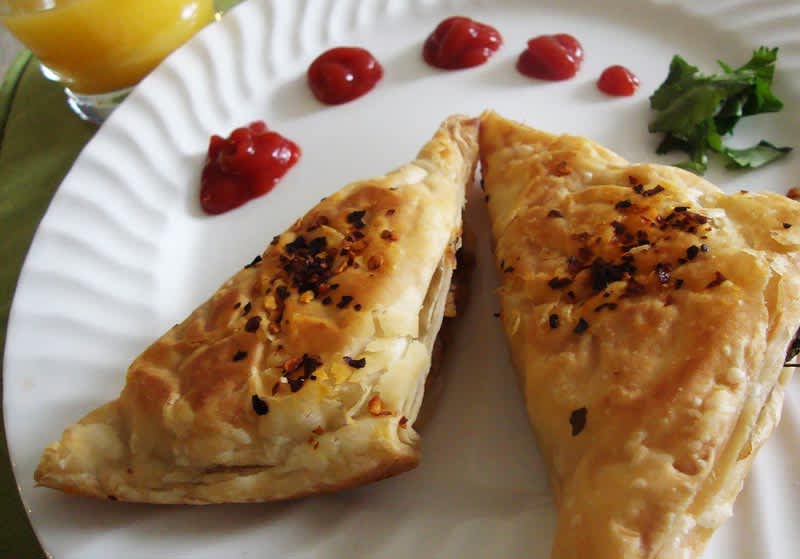 Picture Credits: bachelorcampusdeal
When you want delicious patties with a group of friends over a cup of tea or coffee, Maxims Pastry Shop is the perfect place to be! The place has a very friendly ambience and the best part is that they have many varieties of patties - Veg, Paneer, Mushroom, Cheese, Mutton, Chicken, and Cocktail. The patties melt right in your mouth and needless to say, are totally scrumotious!
Location | HS 3, Main Market, Kailash Colony
Price | Rs 40 Onwards
Bon Bon Pastry Shop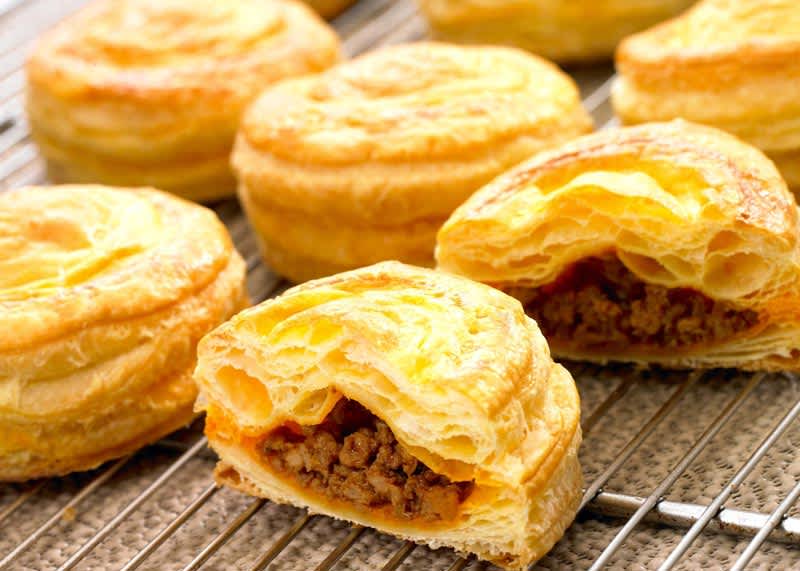 Picture Credits: pinterest
This is a great pastry shop that prides itself in selling delicious patties at affordable rates. The patties are filled with delicious fillings (Veg, Cheese, Mushroom & Chicken) and have the right amount of spiciness. Their Cheese Patty is the best! They also do home delivery so you can have your delicious patties delivered right to your doorstep. 
Location | F 1, Sector 18, Noida & New Friends Colony
Call Them At | +91 120 251 4581
Price | Rs 22 Onwards
Craving those delicious puffy patties already? Well, so are we! Head on over to any of these awesome places for your plateful!