Delhi
Delicious & Spicy Slow Cooked Stew - Here's Where to Devour the Best Nihari in Delhi
Once a dish of the Mughal royals and now a dish of the working class - the popularity of Nihari was never in doubt! This delicious and spicy, slowly cooked stew consisting of goat or lamb shank is garnished and served alongside lemon, juliennes of ginger and green chillies. If you're looking to try this dish in all authenticity, head to the following places.
Haji Shabrati Nihari Wale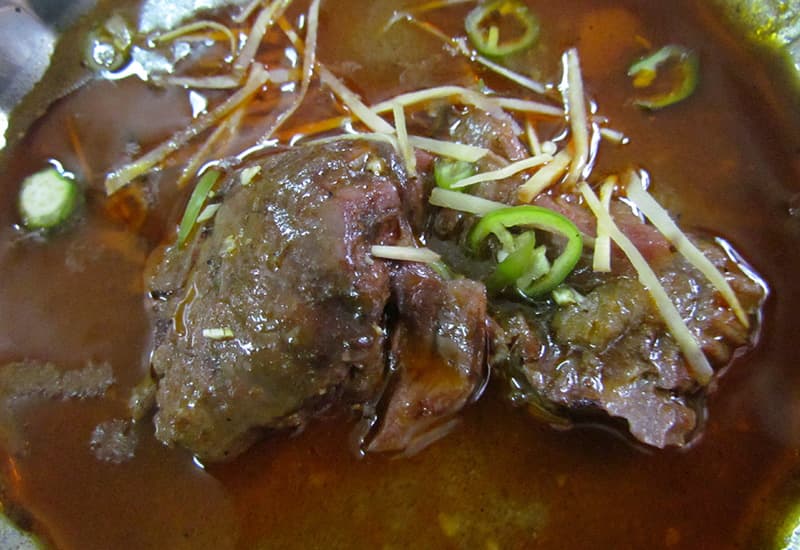 This modest shop based in Old Delhi is known for its great Nihari which is absolutely tender - you wouldn't even need to bite into it! The aroma is fantastic and the brown gravy is soupy and spicy. The Nihari is sold early in the morning and is usually finished by 9 AM, so remember to rush in early to taste this marvelous dish. 
Location | Jama Masjid, Chitli Qabar Area
Al Jawahar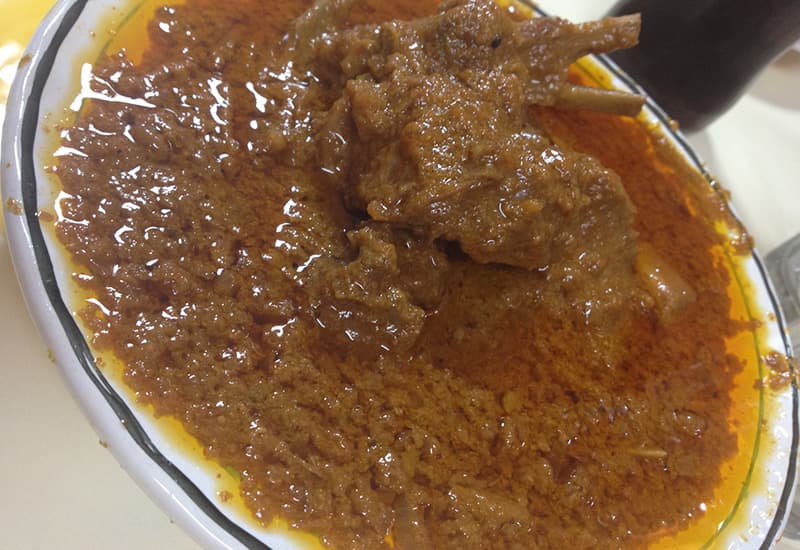 This is another haunt in Jama Masjid famous for its Nihari, served early in the morning. The meat is tender, the gravy has the perfect consistency to it, and the aroma is perfect. The dish is cooked slowly overnight and is served at 7 in the morning – if you come any later, you might just be welcomed by an empty pot. 
Location | Jama Masjid, Opposite Gate No. I & Wazir Nagar, Kotla Mubarakpur, Bhishma Pitamah Road
Kallu Nihari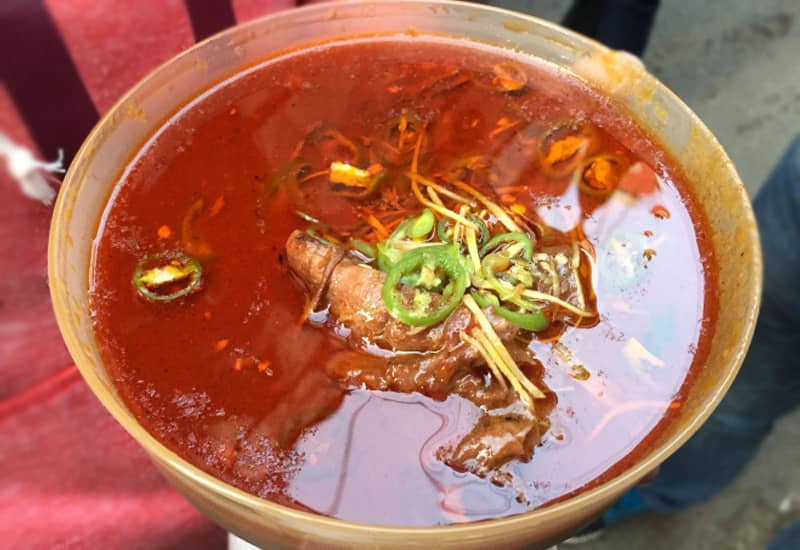 Picture Credits: Yummraj.com
The name of Kallu Ustad is synonymous with Nihari in Delhi- such is his popularity. In order to get a taste of Kallu's Nihari, you will have to first navigate your way through the small bylanes of Jama Masjid however once you get there you will be treated to one of the best and spiciest Niharis in town. It is served in the evenings from around 5-7 PM.
Location | Shop No 180, Chhatta Lal Mian, Jama Masjid
Haji Noora Nihari Wale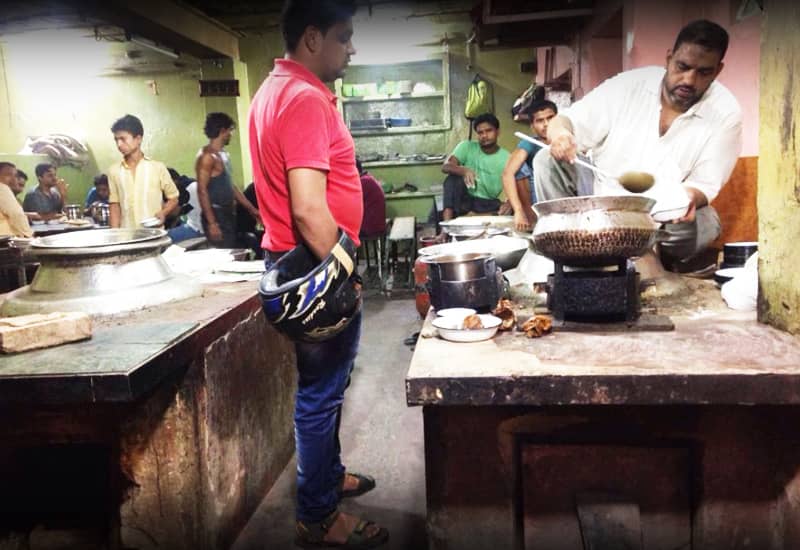 Picture Credits: Mohammed Qasim
The Nihari served at Haji Noora Nihari Wale is perfect- it is neither too spicy, nor too bland, it is not too oily, and has ample of succulent meat pieces to allow you to savour each bite. Those who have tasted Haji Noora's Nihari make it a point to come here as often as they can. The best part about this joint is that you do not have to rush here in the morning, because they serve Nihari in the evenings too. In the morning it is served between 5:30 AM and 8:30 AM and in the evening it is served between 6 PM and 8:30 PM. 
Location | Shop No. 3576, Thele wali Gali, Bara Hindu Rao Road, Sadar Bazaar
Saeed Nihari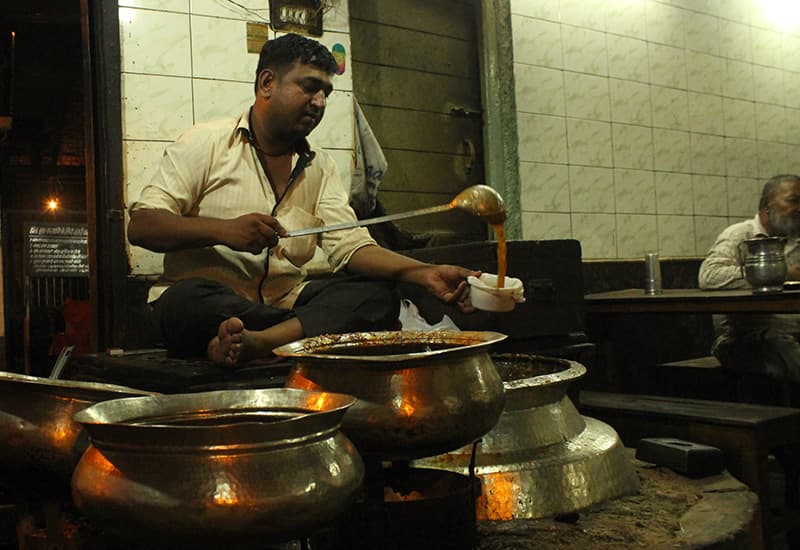 Preparing Nihari is an art and Saeed Nihari is a master of this art. The Nihari served here appeals to everyone- it is delicious and cooked to perfection. The breakfast item, comprising of Nihari, rotis, onion rings, and green chilies is wholesome and will really energize you for the day. Make sure you make the trip early in the morning, because here too it finishes up in no time.
Location | Baradari, Ballimaran, Chandni Chowk
Haji Shiroo ki Nihari Dukan
This is one of the oldest Nihari shops in Old Delhi, so it is no wonder that they serve really delicious Nihari here. Today Haji Shiroo's grandson runs this shop and serves delicious Nihari to the eager customers from the 40 litre pot (just like his grandfather used to do). His Nihari is so popular that it's usually finished up by 7 AM. 
Location | Near Kalan Masjid, Turkman Gate
Monis Kada Hotel
This is another popular place in the Nizamuddin area that is famous for its Nihari. Cooked for over nine hours with 32 different spices, the Nihari here turns out really delicious and spicy. It's served early in the morning and from 7-9:30 PM in the evening. Their Nihari is so popular that 40 to 50 kgs of it is finished from the word go! 
Location | T-4A, Basti Hazrat Nizamuddin West, Nizamuddin