Delhi
Crumbly, Buttery & Oh-So-Yum: Best Places To Pick Up Nankhatai In Delhi
No tea time indulgence is ever complete without biscuits and we Indians have desi-ed up the British tea time ritual and all its accompanying snacks, including our version of the shortbread cookie called nankhatai. The ever-popular nankhatai traces its origins back to Surat where it was passed on from the Dutch explorers to an Iranian, who rightfully popularized this 'Biskoot' all over India. Here's where to get your fill of these yummy biscuits in the city!
SodaBottleOpenerWala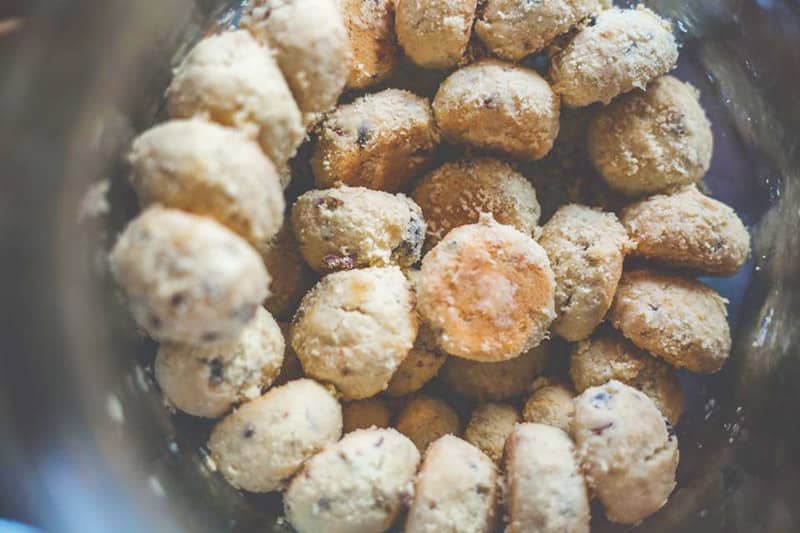 This cafe replicates the magic of a Mumbai Bawa stall in the capital to the T and there is no way that you can come here without biting into their Nankhatai!  As you enter, you'll see huge old-fashioned glass jars chock-full of Cookies, Rusks and Nankhatais in them. Order the berry or classic Nankhatais here, they're a divine treat for the taste buds and pair them with Irani chai for a real treat!
Price | Rs 95 (200 Gms) 
Locations | Khan Market, Noida & DLF Cyber Hub, GGN
Sir John Bakery Cafe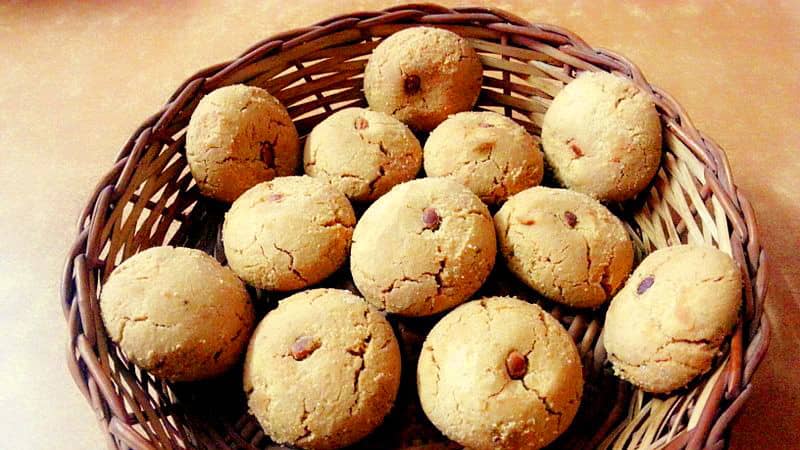 This bakery also offers a range of nankhatais that are prepared to perfection and are premier in terms of quality and taste. You can opt for their Besan Nankhatai or the Elaichi Nankhatai. The Besan Khatai is so soft that we dare you to dip it in tea without it crumbling. The Elaichi Khatais have a prominent flavour of cardamom and if you're a fan, you are going to love them! 
Price | Rs 365
Locations | Greater Kailash, Raj Nagar, Indirapuram & Other Outlets
Defence Bakery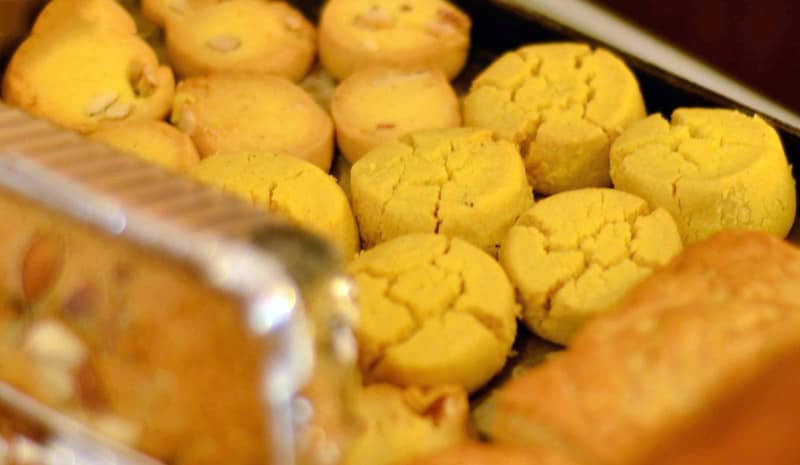 If you think that nankhatais can't get any better, think again! This modest bakery offers the best items, including the good ol' Nankhatai. This is one sweet treat that you can relish, minus any guilt. The protein-loaded khatai does not compromise on taste and texture, at all. It has a soft and crumbly texture too, with added nutrient benefits. Come get it here!
Price | Rs 70 (200 Gms)
Locations | 34, Defence Colony Market & GK II
Frontier Biscuits
The variety of Nankhatais at Frontier outlets will enthral you. You can opt for the smooth and milky Badam Khatai, the Choti Khatai or the classic Besan and Pista Khatai. For those with a profound love for chocolate - the Coco Pista Khatai is an absolute must have! The Khatai offers a unique amalgamation of flavours as the ingredients include milk, chocolate and lots of pistachios. For the die-hard mango fans, the unusual and season special Mango Khatai is a must have for its distinct flavour. 
Price | Rs 140 Onwards 
Locations | GK I, Punjabi Bagh, Karol Bagh & Other Outlets
Streets Of Old Delhi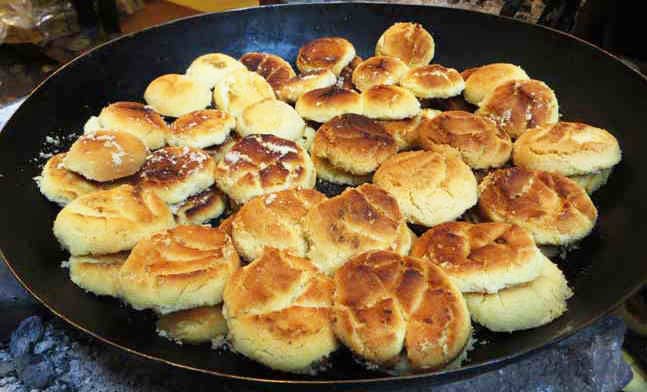 Our walled city is filled with an array of culinary marvels that can be spotted at every turn and thus, there is no dearth of nankhatai walas in the Walled City. Be it Chandni Chowk, Chawri Bazar or Dariba Kalan; you can easily find a small cart laden with nankhatais. Prepared in archaic coal ovens, these biscuits may look crunchy on the outside, but once you bite into them, they crumble and dissolve in your mouth. You can take them by grams or kilos or even half a kg of these crunchy wonders won't cost you more than Rs 90 or so!
So if you want to have the most delicious and the best nankhatais the city has to offer, head out to these locations. Relish these yummies with a hot cup of tea and delve in the bliss that they have to offer. #HappyMunching!