Delhi
Creamy, Meaty Richness Galore! These Are The Very Best Mughlai Restaurants In Delhi
The Mughlai cuisine is known for its distinctive taste & aroma which was developed in the royal kitchens of the Mughals and is today famous the world over. The liberal use of the choicest spices, the creamy rich thickness of the curries and the out-of-this-world, decadent and mouthwatering flavour - this is exactly why Dilli can never have enough of Mughlai! Take a look at some of the best restaurants in town to gorge on Mughlai food.
In The Punjab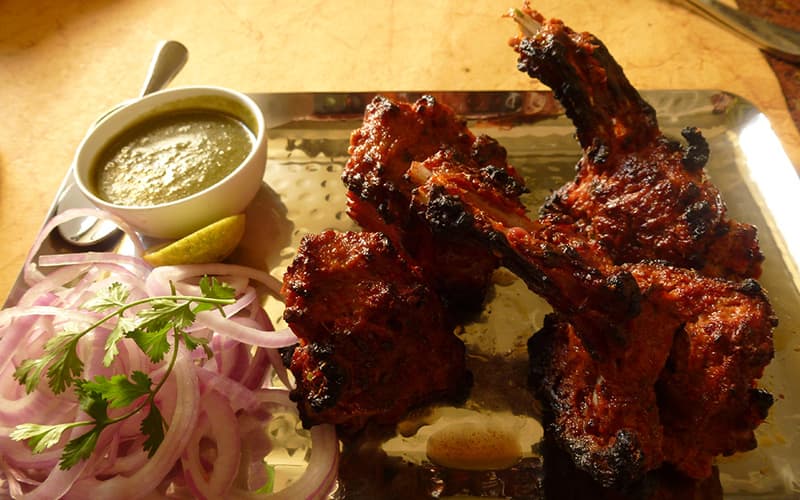 In the Punjab, bringing a wide variety of unique dishes and original flavours will surely please the foodies in Delhi. The interiors here have been carefully selected, with every little thing paid extreme attention to. The menu has been curated by Chef Hardeep who tries to bring a complacent, homely feel to all his dishes, and has been credited for working in the food industry for the past 13 years. Do try their Sabota Talwar-e-Murg when you're here!
Meal For Two | Rs 2,000
Location | N 18, N Block, GK I
Gulati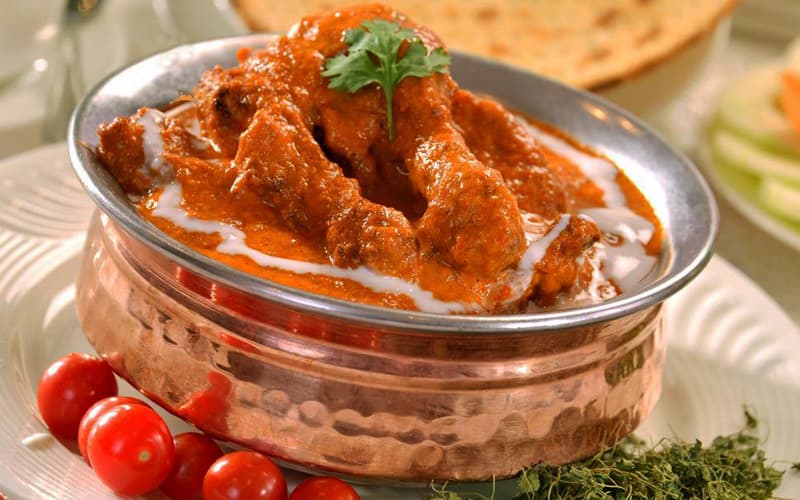 Gulati on Pandara Road is a very popular midnight haunt for those craving some authentic, hardcore Mughlai delicacies. They are known for their tandoori starters such as Tangri Kabab, Murgh Malai Tikka, Burra Akbari cooked in a typical royal Mughlai style and boast of a varied range of delectable main course dishes and desserts. Come on by for some soul food loving!
Meal For Two | Rs 1,500
Location | 6, Pandara Road Market
Bukhara - ITC Maurya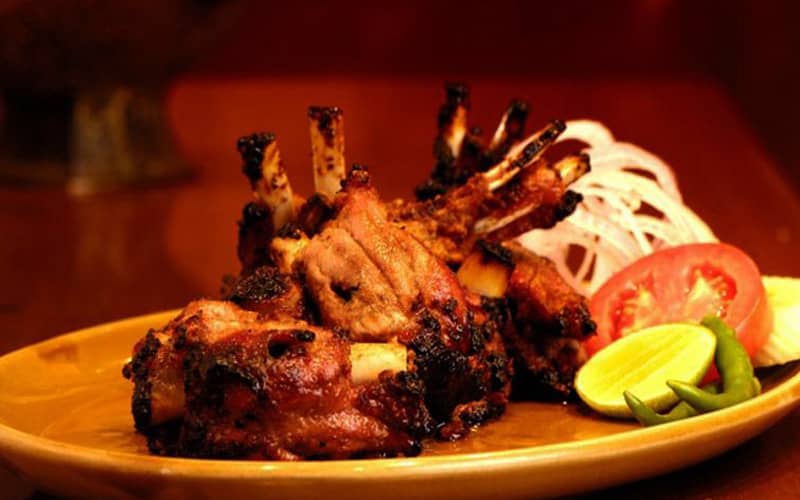 This North West Frontier restaurant is undoubtedly one of the best restaurants in town! It mainly offers dishes cooked in clay ovens - Peshawari Kabab, Sikandari Raan, Burrah Kabab, except for their only gravy dish Dal Bukhara which is cooked overnight and has created a rabid fan following amongst aam Delhiites. Come drop by for a thoroughly decadent, delicious meal that'll only leave you craving more!
Meal For Two | Rs 6,500
Location | ITC Maurya, Sardar Patel Marg
Moti Mahal Delux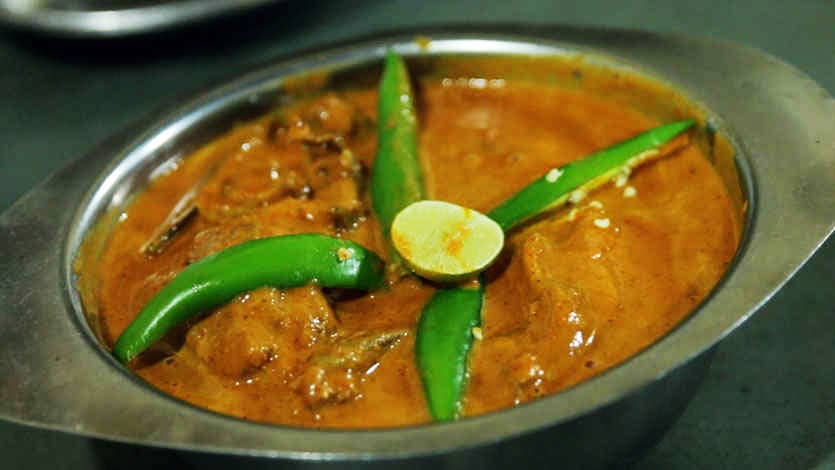 The original Moti Mahal is located in Daryaganj and to say that it is famous for its Butter Chicken would be a gross understatement! They are also known for their Chicken Tikka Masala, Dal Makhni, Brain Masala & Burrah Kabab for over the past five decades! Woah - now that's called popularity people. You must come by here to see what the fuss is about.
Meal For Two | Rs 1,600
Location | 3703, Netaji Subhash Marg, Daryaganj
Dum Pukht - ITC Maurya
The refined culture of courtly dining is elevated to a sublime art at this award-winning restaurant. It's surprising array of aromatic dishes slow-cooked in sealed Deghs with handpicked spices impart a delicate, alchemical infusion of flavours & texture. Do try the Dum Biryani here.
Meal For Two | Rs 4,000
Location | ITC Maurya Hotel, Diplomatic Enclave Sardar Patel Marg, Chanakyapuri
Punjabi by Nature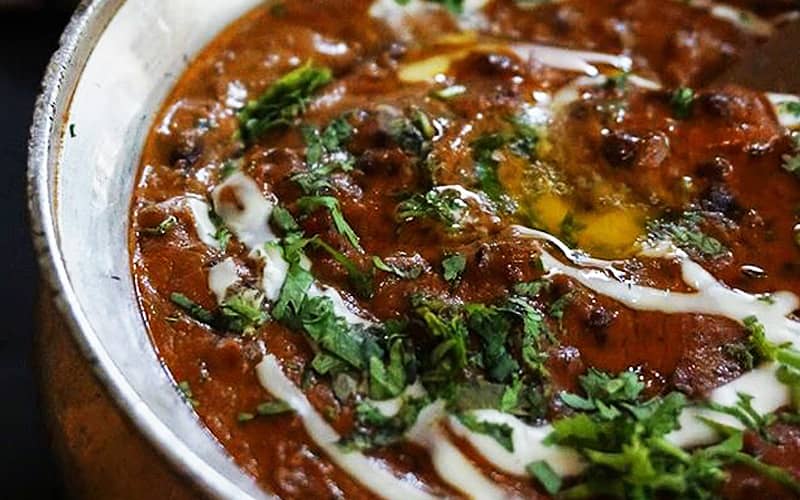 Punjabi by Nature located in the popular Ambience,Vasant Kunj offers the choicest of North Indian cuisine in a contemporary setting and has been Delhi's most acclaimed and one of the best fine-dining restaurants in Dilli for over a decade. It's known for its delicious Butter Chicken, so make sure you order this here peeps! 
Meal For Two | Rs 2,000
Location | Ambience, Vasant Kunj
Karim's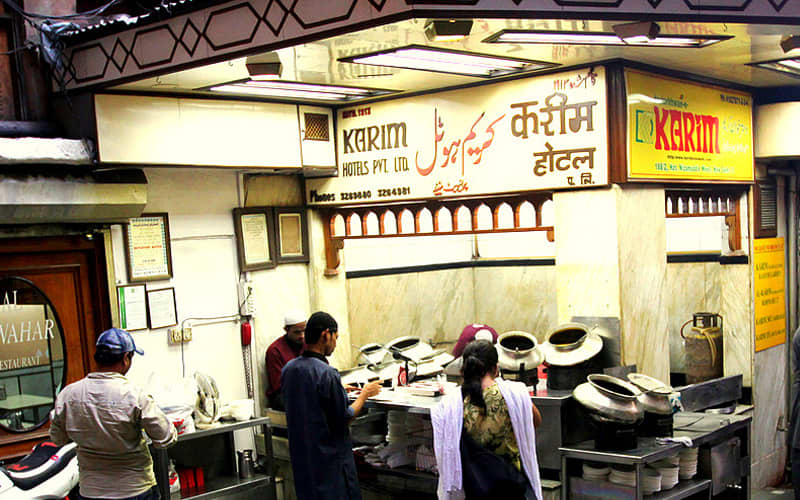 Karim's is seriously wildly famous all over Delhi for its mouth-watering Mughlai fare. Their outlets are located all over Delhi, however, their most popular and authentic outlet remains in Old Delhi. Their Mutton Qorma, Shahjahani Murgh, Mutton Nihari & Reshmi Seekh Kabab are the best in the city (truly!). Head on over for the perfect meaty meal!
Meal For Two | Rs 800
Location | 16, Near Jama Masjid, Matia Mahal Road, Gali Kababian, Old Delhi
Chor Bizarre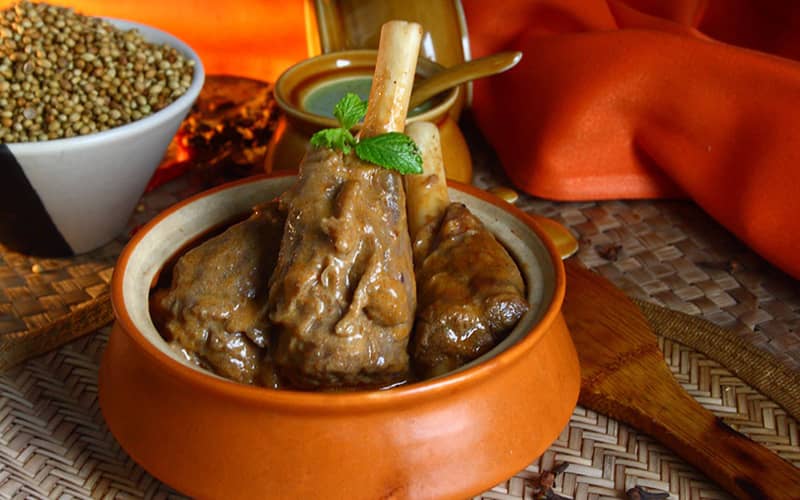 If you are in the area and you want to try some quality and delectable Mughlai food, then do visit Chor Bizarre. Though the place is better known for its Kashmiri cuisine, their Mughlai offerings are equally inviting. Try their Seekh Kabab Mulayam & Gazab Ka Tikka, and you will definitely give them a thumbs up!
Meal For Two | Rs 2,000
Location | 4/15, Hotel Broadway, Asaf Ali Road, Daryaganj
Baluchi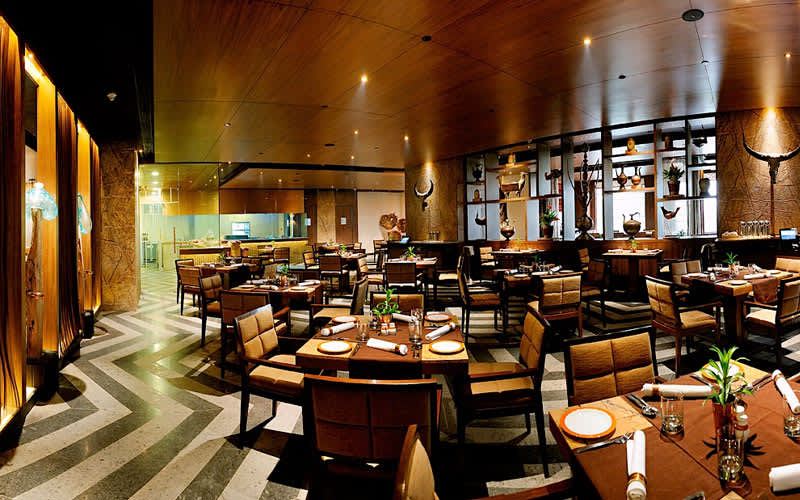 Baluchi, tucked away in the plush confines of the Lalit in Barakhamba Avenue is a great place to enjoy Mughlai food in the lap of opulent environs. Their Murgh Afghani Seekh Kebab, Dal Baluchi & Mutton Chapli will make you want to come back again and again for more. When you're in the vicinity, this is definitely the place to head over at!
Location | The Lalit, Barakhamba Avenue, CP
Veda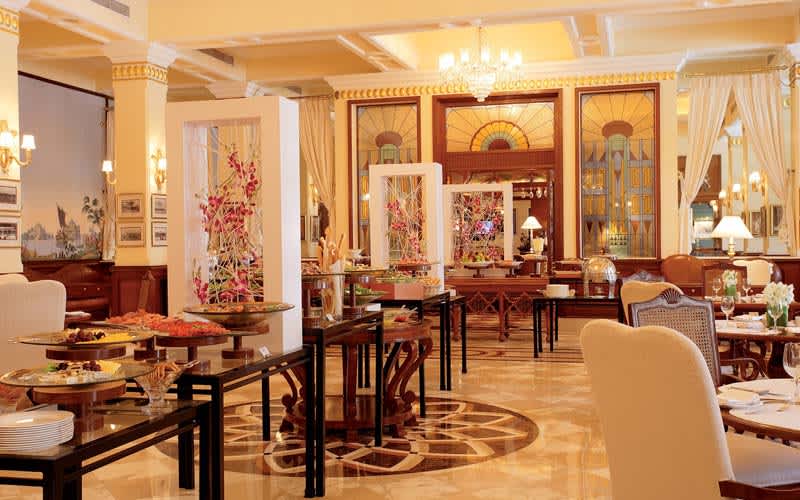 Veda is known for its dimly lit and surreal ambience created by the famous Indian Designer, Rohit Bal. The cuisine is a contemporary interpretation of classic Indian cooking. Utterly authentic and yet also keeping up with the contemporary times we live in, theirs is a truly delightful restaurant. Do try their Amritsari Fish & Makhani Chicken when you end up here!
Meal For Two | Rs 1,600
Location | H 27, Outer Circle, CP
Dhaba by Claridges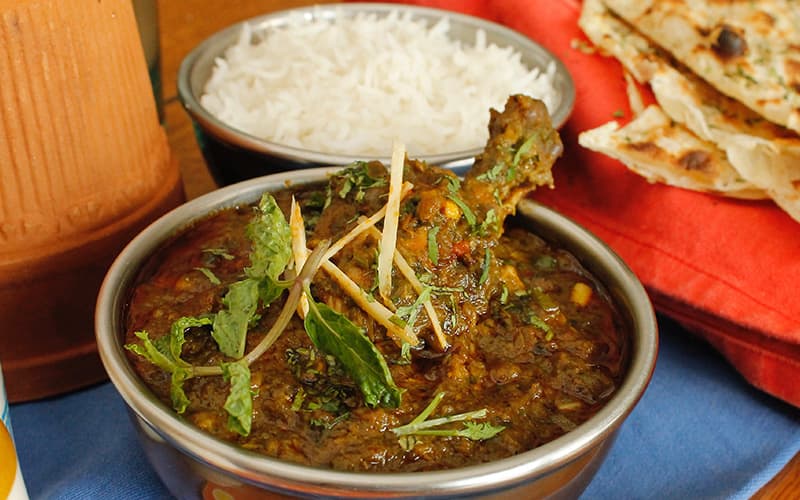 Punjabi food has its own charm - loaded with tons of garlic, ginger, onion and chillies, this cuisine undoubtedly feeds the soul. Patilas of balti meat and butter chicken, giant tandoors churning out flavoured rotis and tikkas, and servers in traditional Punjabi garb. They also have an in-house theka with some great cocktails and mixers! 
Meal For Two | Rs 2,000
Locations | Saket, Nehru Place & DLF Cyber Hub, Gurgaon
Garam Dharam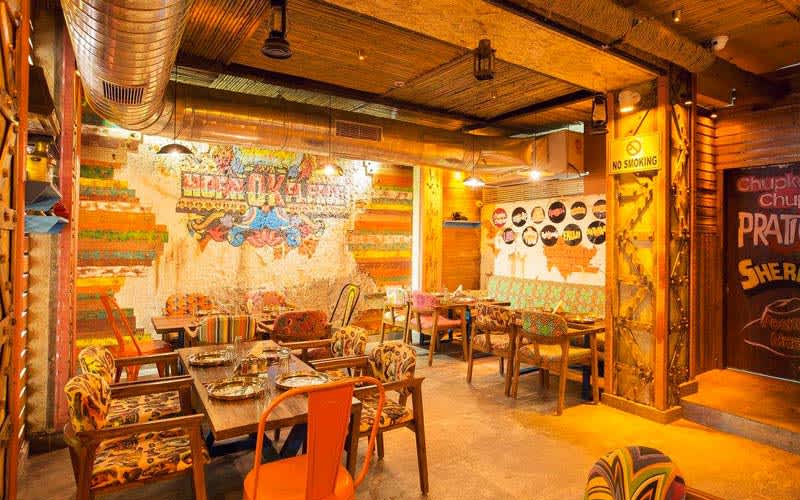 The place is a secret passageway to the Punjabi countryside of yore with their fancy rendition of 'dhaba-te-theka' outlook and Dharmendra music in the air, in the heart of the bustling city. Their Tawa Mutton Tikka, Butter Chicken and Balti Meat have the power to uplift anyone's spirits. Come on by for a dose of Bollywood and Mughlai fare!
Meal For Two | Rs 1,300
Locations | M-16, Ground Floor, Outer Circle, CP & J - 2/12, BK Dutt Market, Rajouri Garden
Kebab Gali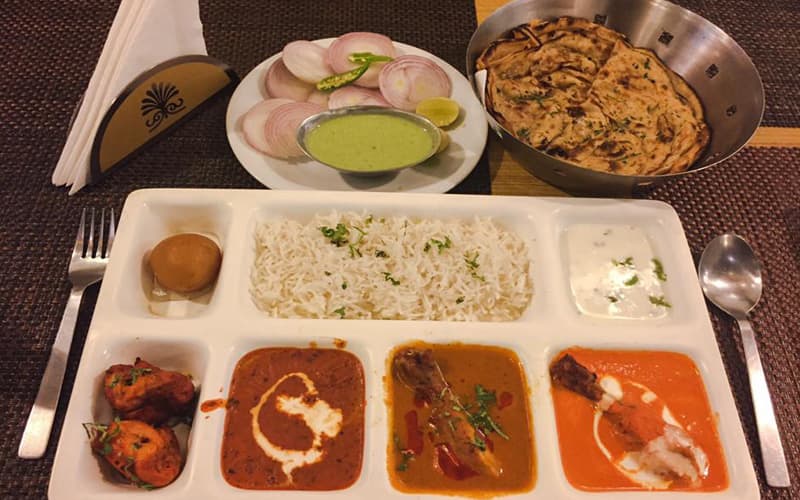 When you've got flavours, presentation and taste all on point, nobody can resist a spicy and fragrant portion of biryani! To get all that right, we can happily place our bets on Kebab Gali's divine biryani! You can choose any of their heavenly biryanis - the vegetarian, chicken or mutton variants - they're all just amazing! 
Meal For Two | Rs 600
Locations | Malviya Nagar, Vasant Kunj & DLF Phase IV, Gurgaon
Punjab Grill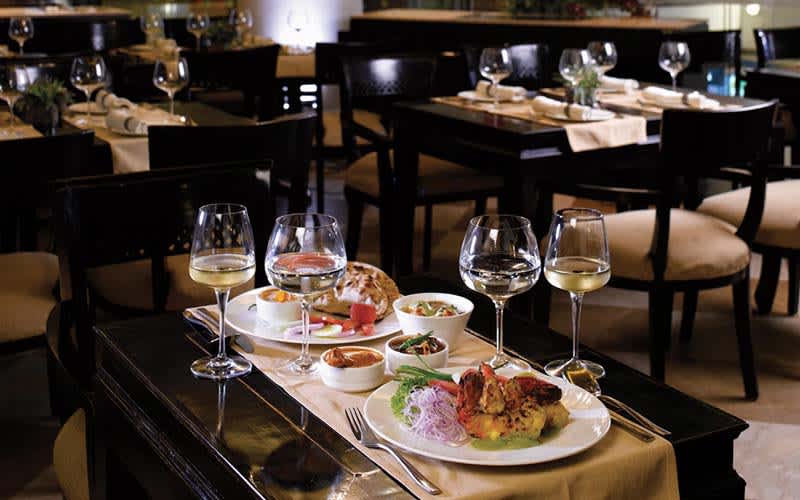 If you're up for some killer Mutton Chaap and delicious Dahi Kebabs, then Punjab Grill has to be your destination! They've got classy interiors with wooden and leather furniture mostly and some of the greatest North Indian food in the city. If you're in the mood to dive into some Chicken Tikka, Mutton Seekh, Dahi Kebab or Bharwan Aloo, Punjab Grill will come to the rescue!
Meal For Two | Rs 1,950
Locations | Saket, Vasant Kunj & Tagore Gardens
So when you've had a long, hard day at work and your only thought is to simply dive into some rich, creamy curries - you now know where to go!