Delhi
#MomoLove For The Win! Here's Exactly Where To Get Your Momos Fix In Gurugram
There are only a few snacks which earn such wide admiration from foodies of all ages and ethnicities as momos do! These plump little dumplings have proved to work wonderfully on Delhi's palate, with all the corners of the city abuzz with varied momo-wallahs of all manner and kinds. Here's our curated a list of places that offer the best momos in GTown!
Wangchuk's Ladakhi Kitchen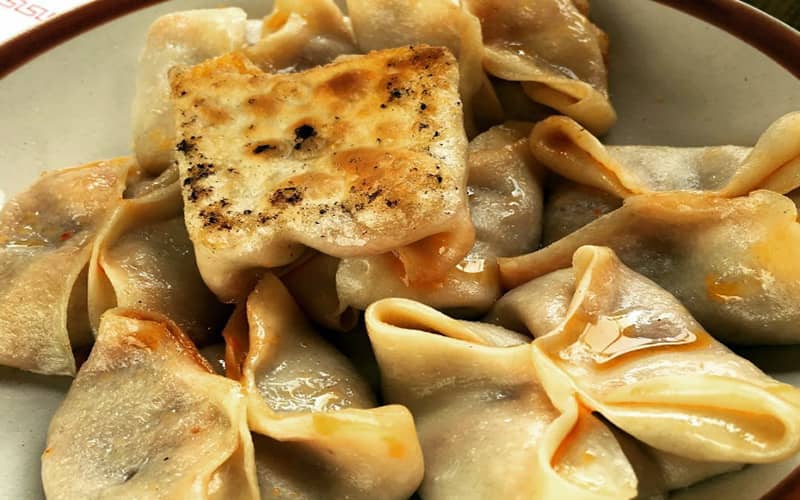 Picture Credits: sonakshi_k
With a rustic Tibetan ambience and some luscious momos in tow, Wangchuk's Ladakhi Kitchen is definitely reigning over the hearts of Gurgaon denizens. Choose from the open and indoor seating options they've got and ogle at the menu which offers a variety of both veg and non-veg Ladakhi Momos, Yarkandi Momos, Ting Momos (fluffy steamed bun momos), Kothay and Tibetan Momos in different styles. When here, do not miss their Ting and Yarkandi Momos for sure!  
Price | Rs 200
Location | Behind Supermart 2, Sushant Lok 1, DLF Phase IV
Wai Yu Mun Ching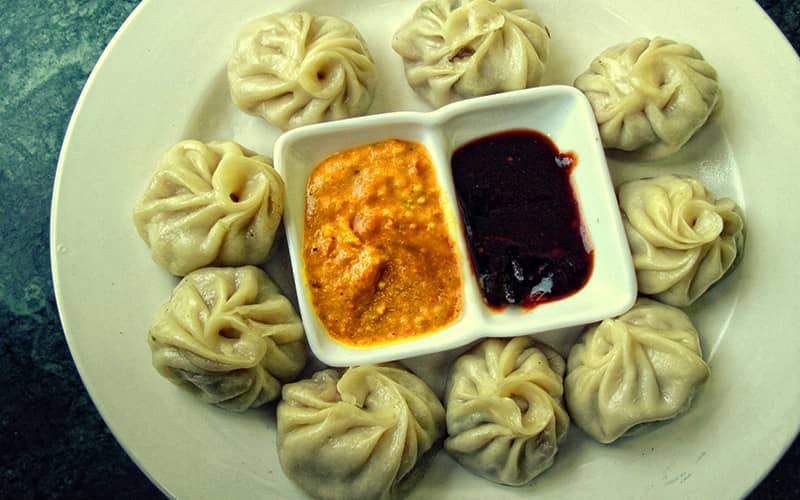 Making way straight from Bombay into the streets of Gurgaon is Wai Yu Mun Ching. Quench your hunger for authentic momos with their chicken and vegetarian offerings. The steaming hot balls of white flour are tossed out with fresh wholesome fillings and are served with an utterly delicious chilly-garlic sauce! This is one place that can be your go-to destination for untimely momo-cravings you guys.
Price | Rs 160
Locations | DLF Mega Mall, Phase 1 & DLF Phase 4
Big Wong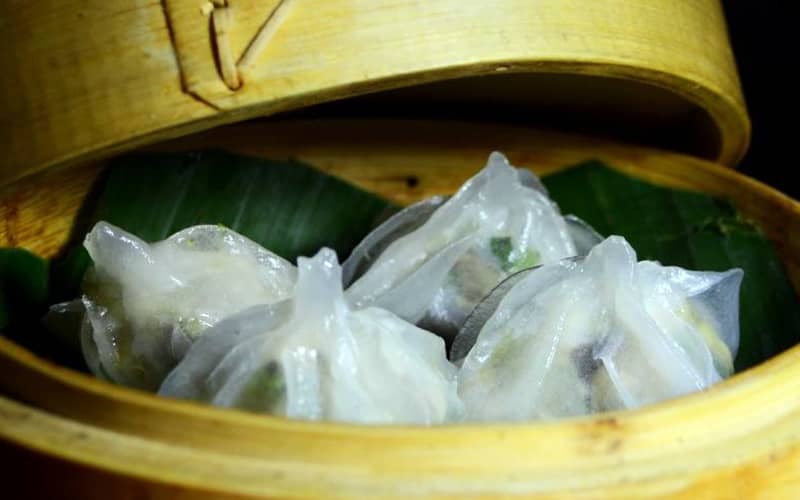 Serving a well-curated assortment of momos in both vegetarian and non-vegetarian options, Big Wong is a favourite among the crazy momo-fanatics in town. Corn and Water Chestnut, Veg/Chicken Thai Herbs, Veg/Chicken Sui Mui, Crystal Veg/Chicken are some of the delicious momo preparations that the restaurant does, amongst many such others. These are served with an array of sauces that simply add to the burst of flavours! 
Price | Rs 150 
Locations | Baani Square, Sector 50, South City 2, DLF Galleria & DLF Cross Point Mall, DLF Phase IV
Chinese Corner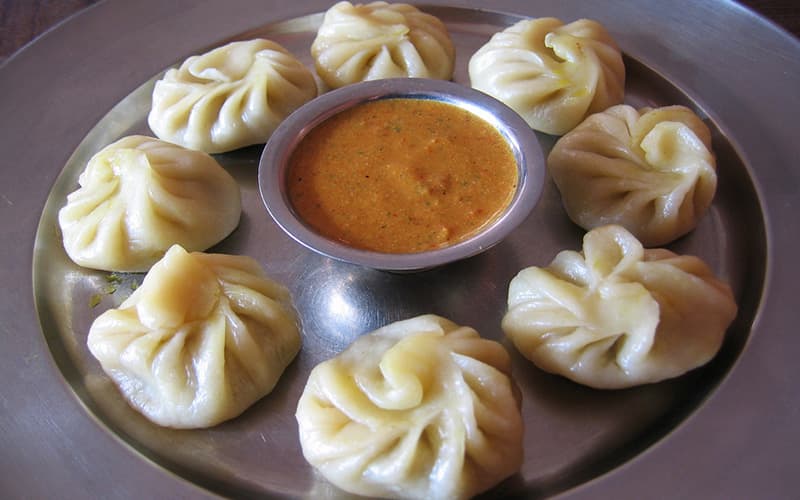 Sticking to the basics, this tiny joint does vegetable and chicken Momos and offers them both in steamed and fried forms. This modest eatery makes sure the filling inside the momos is fresh and juicy, served with their potent red chilli-garlic chutney. The place is more of a small joint in the large-scale clamour of the Vyapar Kendra Market, with only three standing tables for passers-by. Enjoy their momos whilst seated in your car or get them delivered to your place! 
Price  | Rs 80
Location | GF 174, Vyapar Kendra, Sushant Lok
Outside Convergys & GE, Opposite Golf Course Road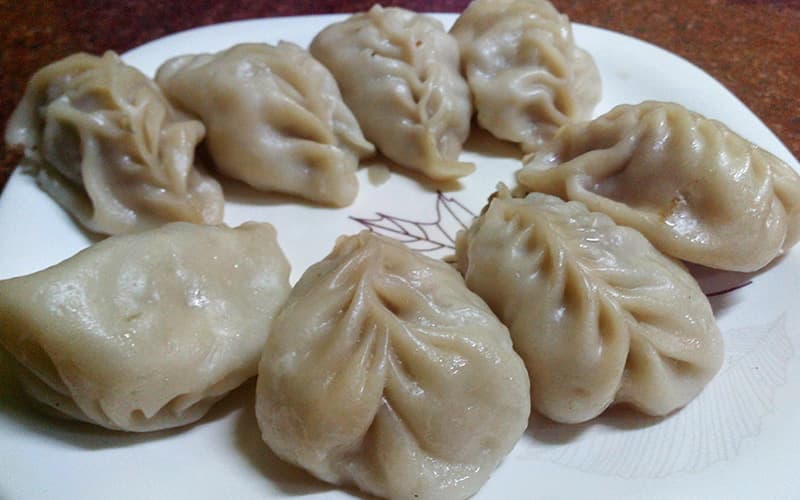 If you're tuned to having momos more as a street snack that you find at every nook and corner of Delhi, here is a street vendor who does the exact same thing in Gurgaon. A small establishment right opposite the Golf Course Road, this guy serves delectable, piping hot momos with yummy hot sauce. A plate of momos here will cost you less than Rs 80 here - so get in there!
Price | Rs 80
Location | Outside Convergys & GE, Opposite Golf Course Road
Orange Chopsticks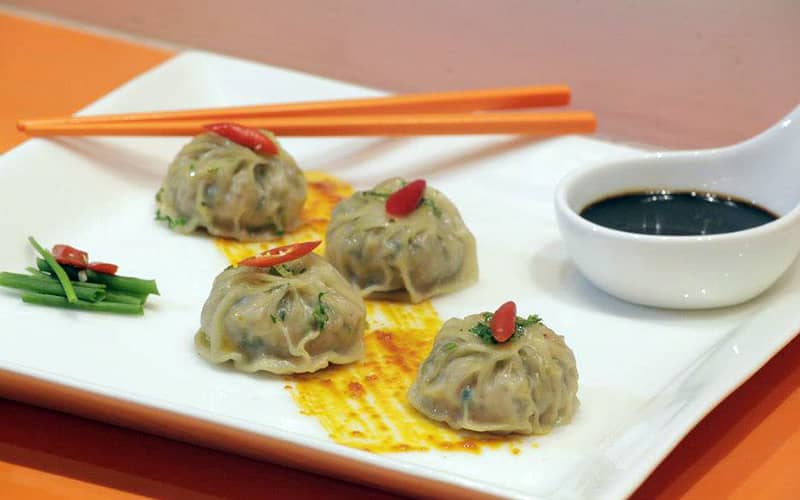 If you're looking at getting some yummy Chinese, Thai or Asian and not just dim sums and momos, then you have to head on over to Orange Chopsticks! Their dim sum menu's got a few varieties in veg, chicken, mixed seafood as well as pork. These guys have two outlets spread out over Gurgaon, so pick the one nearest you and go get your plateful! Happy gobbling. 
Price | Rs 269
Location | Unitech Infospace, Sector 21 & DLF Cyber Hub, DLF Cyber City
WOW! Momos
Hunting down the best plate of momos is a major task! And thus we bring to you Wow! Momos, a guilty haven for all momo lovers universally adored by one and all. Personally, we're big on their Pan Fried Momos in Schezuan Sauce and Chicken and Cheese Pan Fried momos. They've also got Thukpas, Chocolate Momos and Momo Burgers (yeah, really!) to appease your taste buds!
Price  | Rs 85
Location | DLF Cyber Hub, DLF Cyber City
Asian Haus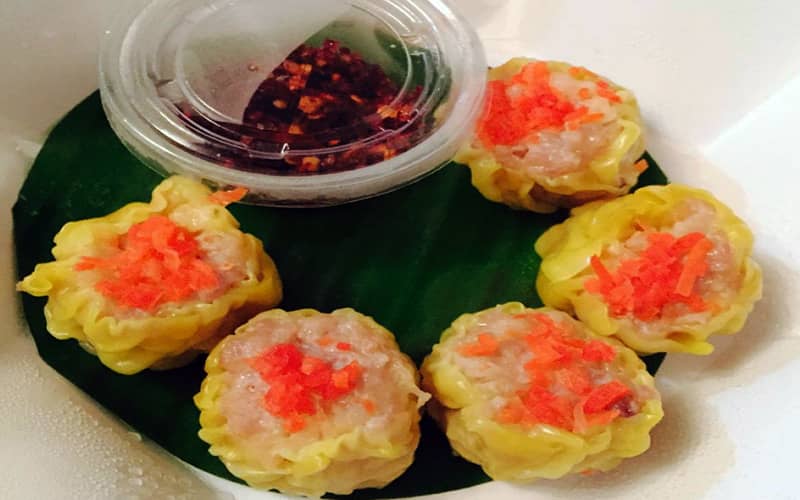 Picture Credits: sukhmanisakhi
Asian Haus has been every Delhi Asian food lover's go to joint for Asian cuisine, and thus Gurugram, you'll fall in love with it too! Their dim sum menu includes Mixed Vegetable, Pok Choy & Corn, Chicken Scallion, Chicken Cashew Nut, Haus Duck, Spicy Seafood and Spicy Lamb! So head on over, pick any variant that catches your fancy and gorge away to glory.
Price | Rs 245
Location | 16/6, H Block, DLF Phase I
Djinggs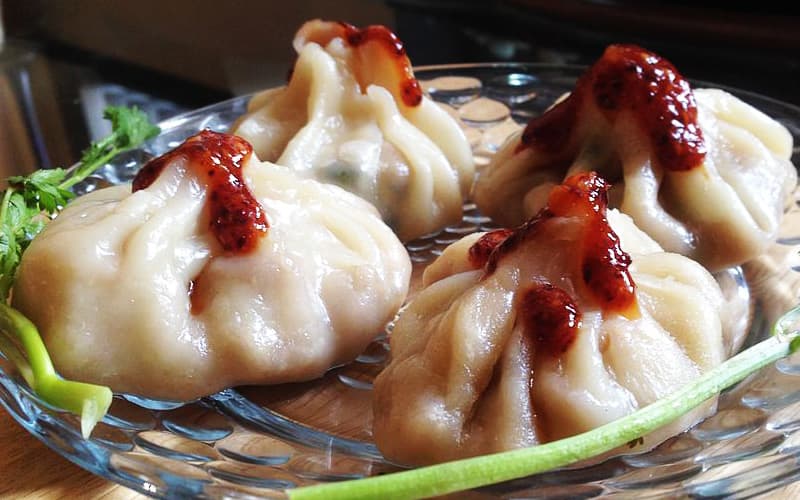 They've got a Sichuan Chinese Style of cooking, which is easily taste-able in all their dishes *starry eyed*! From pan fried style dim sums to your basic steamed ones, they've got them all. Corn Dumplings, Lamb, Chives and Water Chestnut, Ha Gau Shrimp and Mushrooms, there's a major variety available here guys - just waiting for your hungry tummies to come on by!
Price  | Rs 160
Location | SCO 53, Third Floor, Sector 29
Karate Kitchen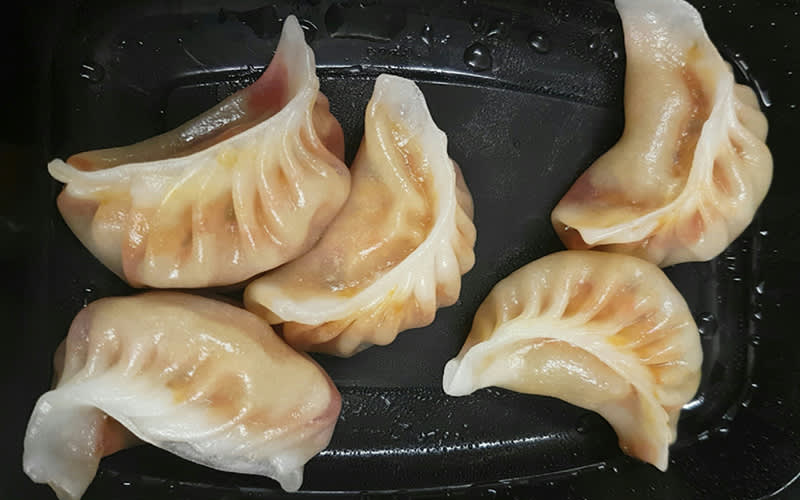 If you're looking for some delicious Pan Asian cuisine, then Karate Kitchen is the one place that you have to order up from! They've got yummy dumplings with a variety of fillings like Chicken Fiery, Prawn Har Gao, Edamame and Truffle Oil and tons more! Currently, they only accept online/delivery orders, so it's handy plus yummy at the same time - log on now!
Price | Rs 245
Call For Orders | +91 9818 011 832
Order Online Here | http://www.karatekitchen.in/
There you go - all your momo cravings will never go unanswered now! Happy momo-ing peeps.