Delhi
Here's Where To Nosh Up The Hearty Street Food We Lovingly Call Matra Kulcha
The healthier and yummier counterpart of chole bhature, matra kulcha is undoubtedly that one quick street food nibble that satisfies the soul. The pillowy kulcha, the tangy yet flavourful matars, and the refreshing onions makes up for a hearty meal that can be devoured anytime in the day. Since Delhi is the hub of hearty meals, it can be a little troublesome to look for the best ones. And so to save you some trouble, we're here to share our favourite matra kulcha stalls with you. Read on! 
Haldiram's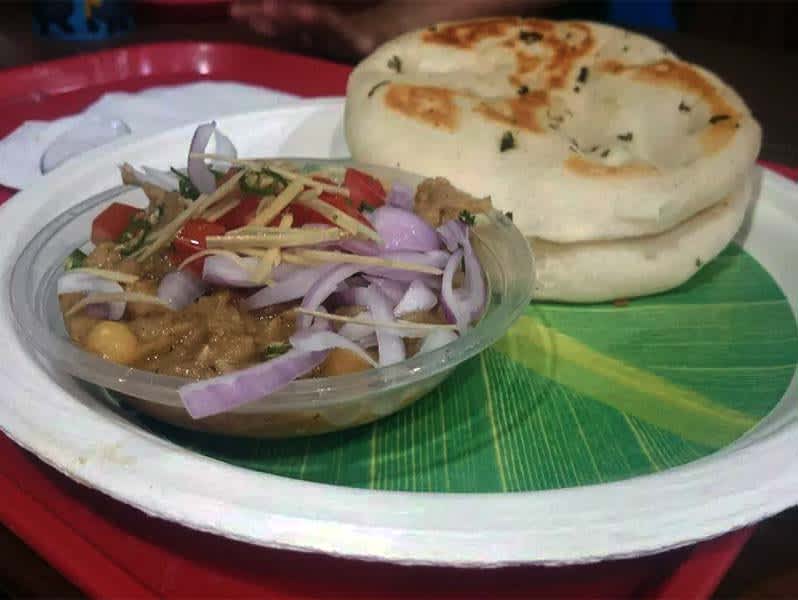 Picture Credits: FooDilicious...
Haldiram's offers the finest of street food under one roof and the best part is that you don't have to worry about hygiene! Like many other street delicacies, they offer Matra Kulcha too. A typical plate of this delicacy consists of two fluffy kulchas topped with butter and coriander for a special flavour. The matar is mildly seasoned with pepper and chilli, and the serving is enough for one person. The plate also consists of a lemon wedge and onion juliennes - go devour! 
Price | Rs 72 
Locations | CP, Lajpat Nagar II, Chandni Chowk & Other Outlets
Kulcha Wala Outside Arts Faculty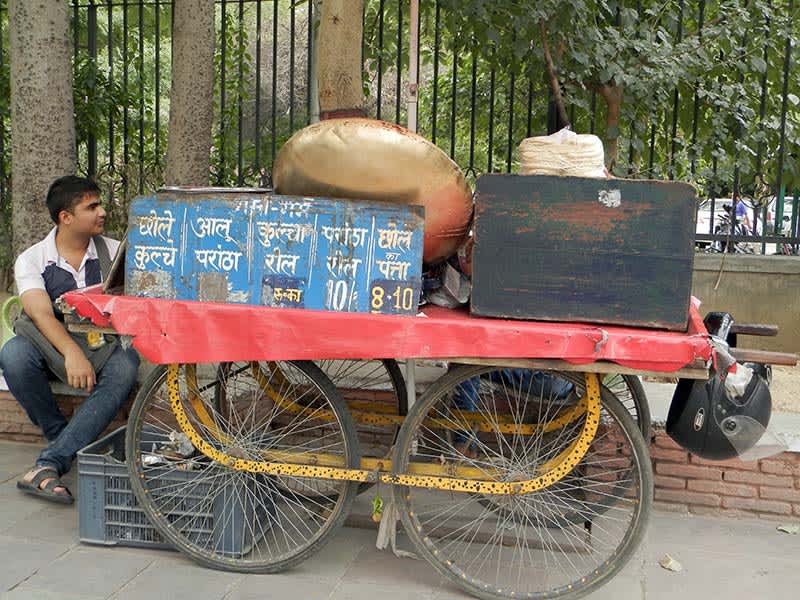 The Kulcha Wala outside Arts Faculty, North Campus has been setting up his cart at the same place for more than three decades now. A plate costs a measly Rs 25 and you get two coriander-sprinkled, greased kulchas served with a tangy green pea gravy coming straight from the brass pot. The matar is absolutely delicious and the homemade carrot or mango pickle just enhances the flavour. Don't forget to grab a glass of lemonade as you munch on this delight!
Price | Rs 25
Location | Faculty of Arts, Back Gate, North Campus
Om Sweets & Snacks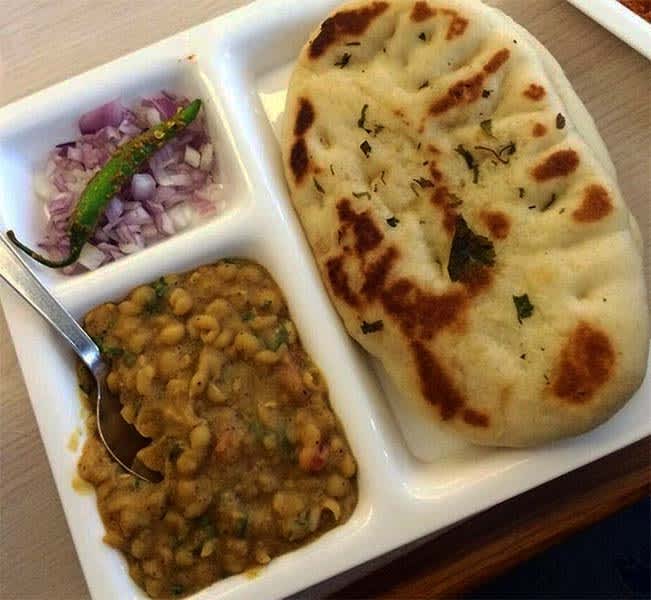 Picture Credits: shazia_delhieater
Om Sweets are known to serve mounds upon mounds of traditional and authentic sweets, not to mention cuisines spanning Indian, Continental, Chinese, South Indian & regional fare. Om Sweets follows the casual dining concept, and provides a warm and hospitable ambience in all their outlets. They offer a heaping plateful of Mutter Kulchas that's adored by one and all, and all for a pretty decent price of Rs 60!
Price | Rs 60
Location | Hari Nagar, Sector 14 & 31, Gurgaon & Other Outlets 
Nai Sadak, Chandni Chowk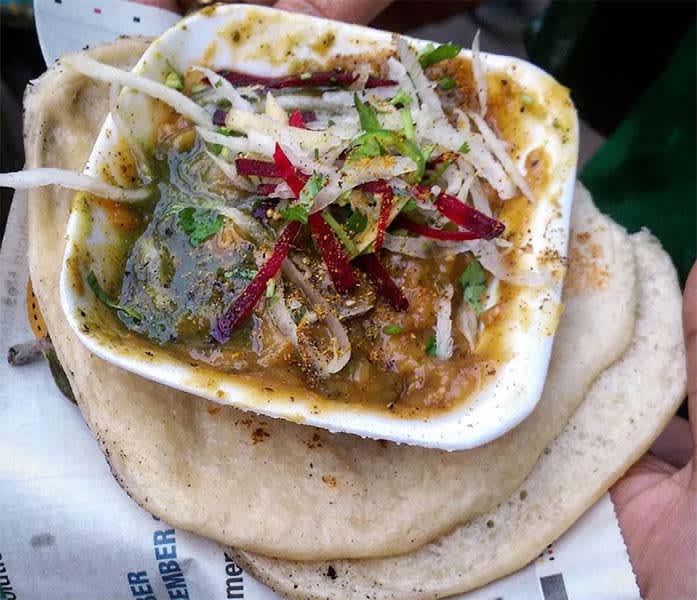 This one is not very known to everyone, but enter the Nai Sadak at Chandni Chowk Market and you will see endless small stalls selling matra kulcha! It's a spicy, yet delicious chaat dish prepared with white chickpeas. It's one of the Delhi's favorite street food options after chhole bhature and you just can't miss this one! One plate is only for 20 bucks and you get two fluffy kulchas and a bowl of matar chaat to satisfy your hungry soul. Come try for yourself!
Nukkadwala
Nukkadwala brings to you authentic and hand-picked street foods and flavours from every part of India, and ensures that the age-old, original and authentic tastes and flavours are preserved, maintained and shared! Our favorite, the Matra Kulcha here is served with tempered white chickpeas along with leavened bread. Don't miss out on this delight, you food lovers!
Price | Rs 83
Locations | PVR Anupam Complex, Saket, Sohna Road & Sector 56, Gurgaon & Other Outlets
Chaat Chowk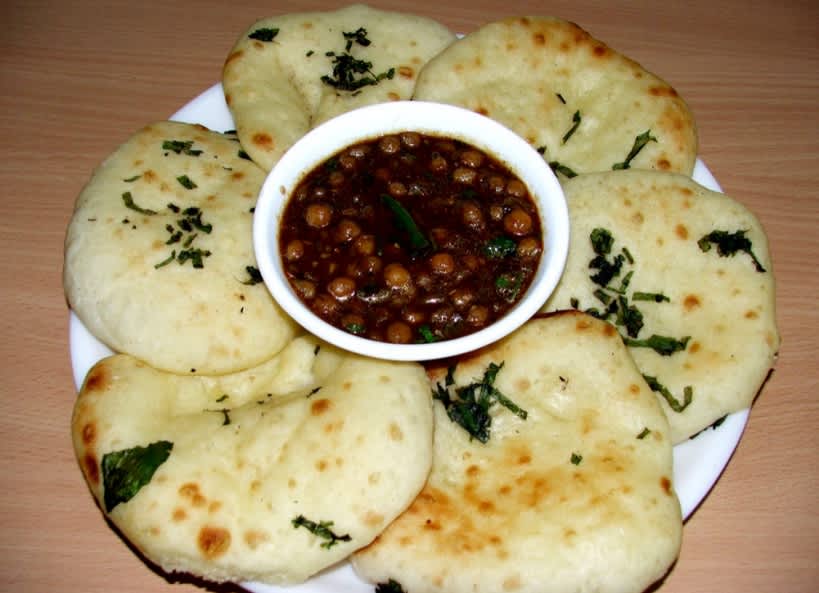 Very rustic, very spicy, very flavourful and this very delhi dish comprises Boiled chickpeas made in a tangy mix of chopped fresh onions, sharp green chillies and handful of coriander (for that extra bit of flavour and freshness) served with red onions and chilli green chutney and dense doughy fenugreek spiced Kulchas! A staple food of many when on the streets, this shall always bring a smile to your hungry aggravated soul!
Location | SF 44, DLF Galleria, DLF Phase IV, Gurgaon 
Central Market, Lajpat Nagar II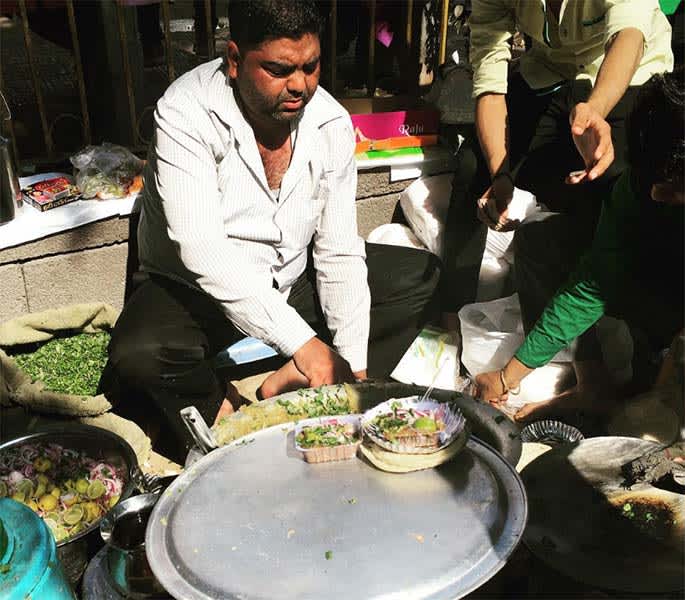 Picture Credits: rachitasood
Known for a wide variety of street foods, the Central Market of Lajpat Nagar II is also renowned for an utterly delicious plate of matra kulcha! It's one hell of a recommended dish which is extremely economical and fulfilling to the empty stomach (just like yours right now!). Served with a pinch of spice and plenty of love, the meal can definitely comfort you at all times. Go drop by!
Still need more options? Go check out - Santa Banta Kulche in Rohini, Prem Matra Kulcha Wala in Chandni Chowk, Rameshji in Kinari Bazaar and Green Park Market!