Delhi
Fat, Plump Balls Infused With Happiness: Here's Your Guide To The Best Ladoos In Delhi!
Ladoos have always been a hot favourite since the beginning of time; you really don't have to wait for a special occasion to enjoy one (or 5 - really, who's counting!). Motichoor, besan and oh, so many mounds upon mounds of ladoos are just waiting for you! And we tell you all the best sweet shops to go get 'em at - read on all you secret ladoo lovers.
Anupama Sweets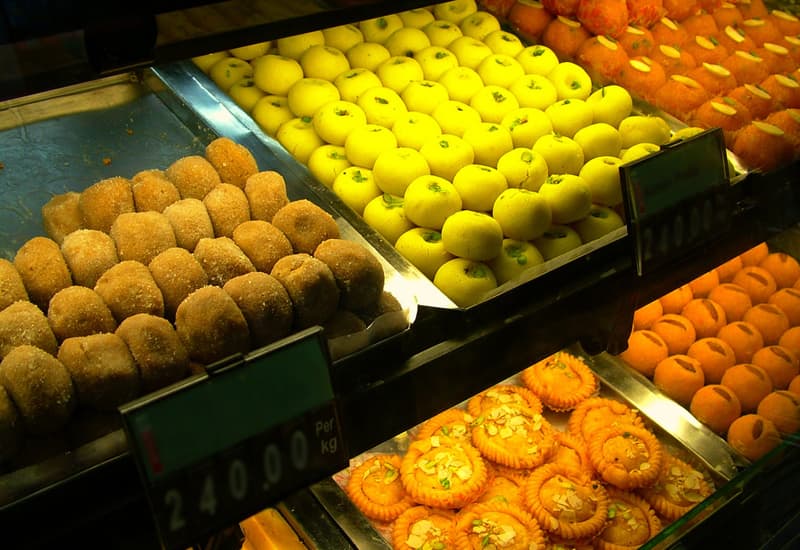 Anupama Sweets is the local favourite when it comes to the residents of Kailash Colony or South Delhi, for that matter! They make the most delicious Motichoor Ladoos in Delhi (no kidding!). Made of desi ghee, every bite of the ladoos is soft and just melts in your mouth, verifying its perfect freshness. They also do great Besan Ladoos and Panjiri Ladoos - both of which are equally delicious, if not better than their Motichoor Ladoos. Go pick up a box!
Location | HS 12, Kailash Colony Market
Tewari Brothers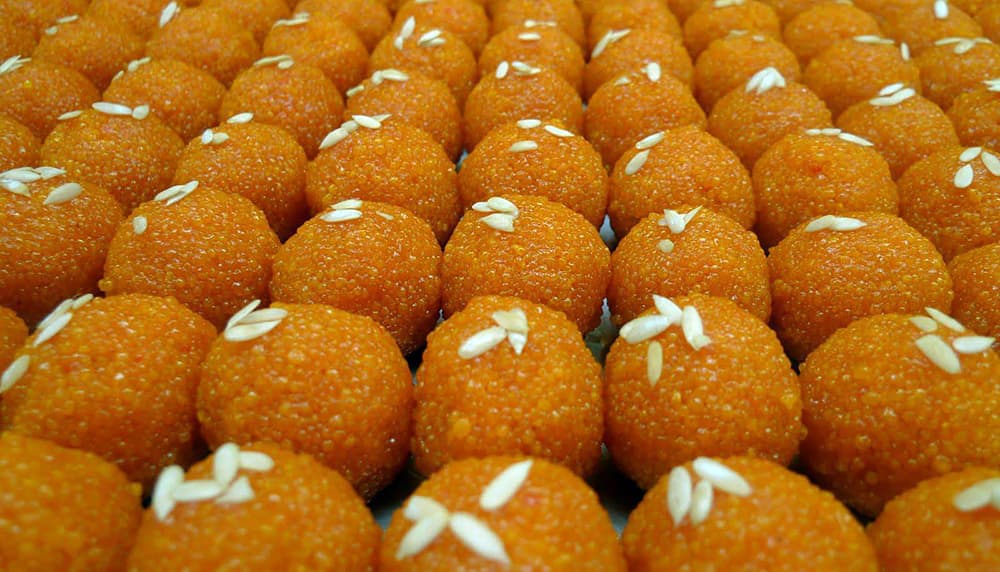 They have been in business for 28 years now, and are home to one of the most amazing gastronomic displays of sweets, savoury snacks and the best street grabs (yup, really!). Spread out across India, Tewari Brothers is known to specialize in pure desi ghee delights (we wouldn't have it any other way!), using the freshest of ingredients. Their Motichoor Ladoo is one of their bestsellers and we can totes understand why!
Location | 862, Chandni Chowk
Kaleva Sweet Shop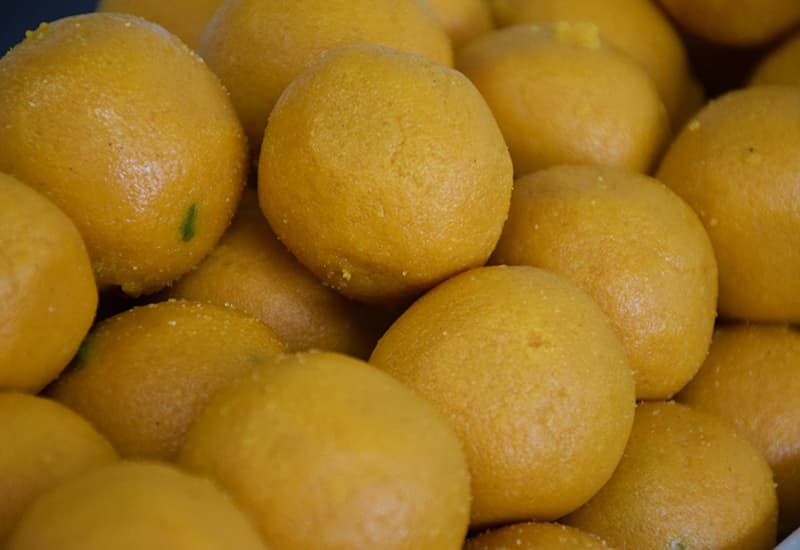 During the festive season, Kaleva Sweet Shop in Gole Market is jam-packed with customers waiting to get their multiple boxes filled. Their sweets are so delicious and fresh that anyone who has savoured sweets from here will definitely keep coming back for more! Their Gond Ka Ladoo and Panjiri Ladoo are quite popular. Some sweet shops sell besan ladoos that are so hard that you really have to struggle bite into them, but Kaleva's Besan Ladoos are in a league of their own! 
Locations | Gole Market, Laxmi Nagar & Pitampura
Bengali Sweet House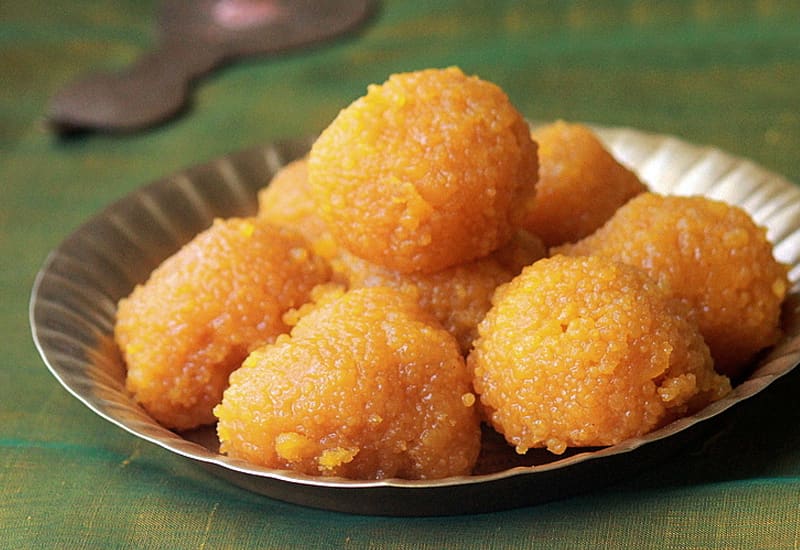 We all know that most Bengali sweet shops are known for selling delicious rosogollas (omg omg!) but not the one in Connaught Place. Their Boondi Ladoos are sweet delights that must be had to be believed, really. They serve both the desi ghee and the non-desi ghee versions. Both are delicious, but we vouch for desi ghee all the way! Come drop by sometime. 
Location | 27-33, Bengali Market, CP
Chaina Ram Sindhi Confectioners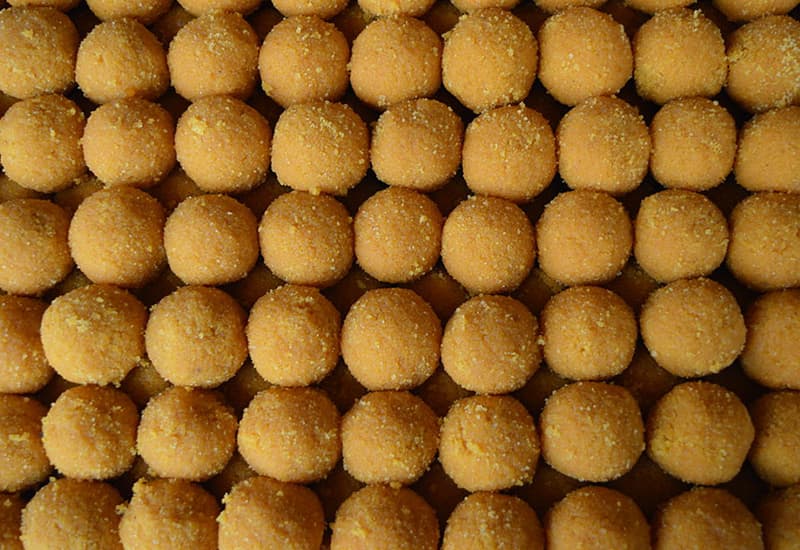 Chaina Ram Sindhi Confectioners is every sweet lover's paradise. Their Motichoor Ladoos are beyond all realistic expectations - so sweet and soft that you'll wallow in gastronomic delight! Made with the finest quality ingredients, they are always in high demand - festive season or not. Besides their Motichoor Ladoos, you must also try their Besan Ladoos, which are also super popular! 
Location | 6499, Fatehpuri Chowk, Chandni Chowk
Already tempted and literally craving for a box full of motichoor ladoos? Go get 'em at any of these awesome places!