Delhi
These Are The Best Places To Devour Some Juicy & Succulent Kebabs In Gurgaon
If you live in Gurgaon and think you would have to travel all the way to Old Delhi for luscious and juicy kebabs, you're certainly mistaken! Gurgaon now has a plethora of growing options for succulent and traditionally made kebabs, the best of which are listed below. 
Puraani Dilli's Al Karam Kebab House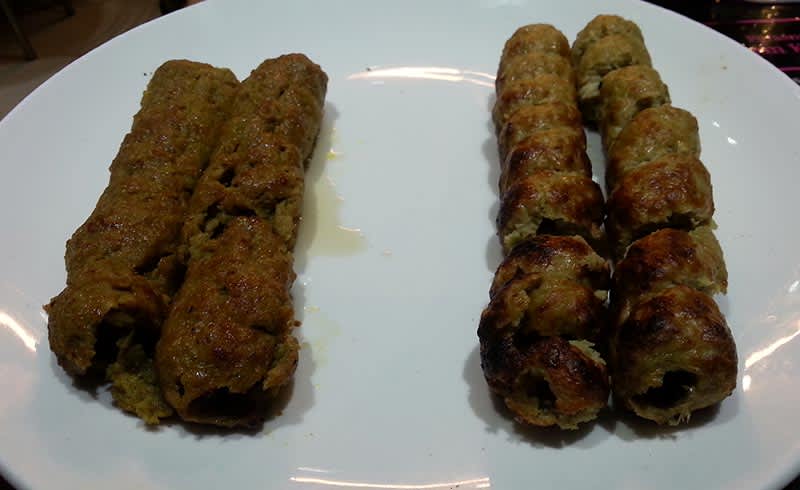 Puraani Dilli's Al Karam Kebab House is a sole venture by the Veigas brothers to bring Al Karam into the limelight of the culinary scene. This old eatery is originally from the bustling lanes of Jama Masjid and their kebab preparations are extravagantly absolute with dishes as amazing as the Mutton Gilafi, Chicken Dhaga Kebab or the classic Kakoris! Apart from their kebabs, they make a pretty good Nihari as well as Changezi Chicken with sweet endings of Shahi Tukda and assorted Kulfis & Halwas. 
Meal For Two | Rs 950
Location | A 133, Super mart I, DLF Phase IV, Gurgaon
Qureshi's Kabab Corner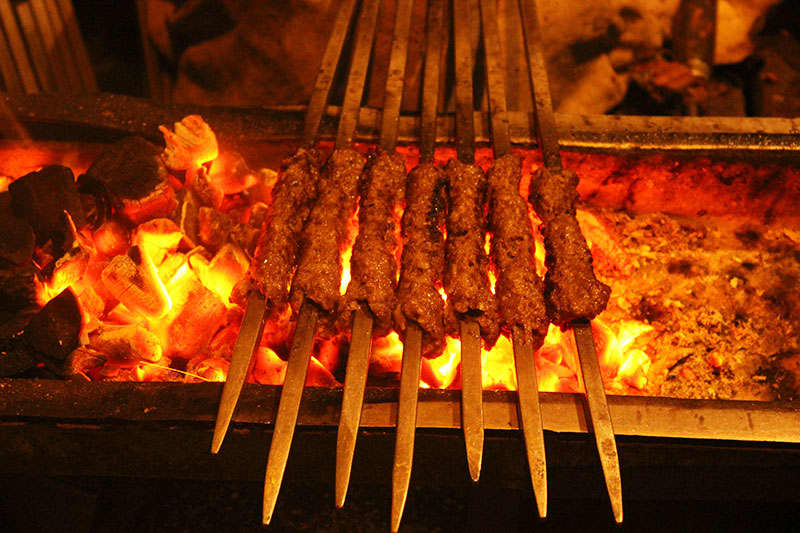 Qureshi's Kabab Corner is also one of the oldies in the Kebab business! It always comes out on top for fulfilling the wishes of all its recurring patrons! Whether it's for good-quality Mughlai take-away or simply some mouth-watering kebabs, Qureshi's has always delivered! The place has some open seating, or else it is usually ideal for take-away/deliveries. When ordering from Qureshi's, it's best to go on a gastronomic ride with their version of Murg Malai Tikka, Chicken Seekh Rolls stuffed with green chilies or the striking Mutton Barra! 
Meal For Two | Rs 650
Location | CB 70-71, Shopping Mall, Arjun Marg, DLF Phase I, Gurgaon
Dana Choga Kebabri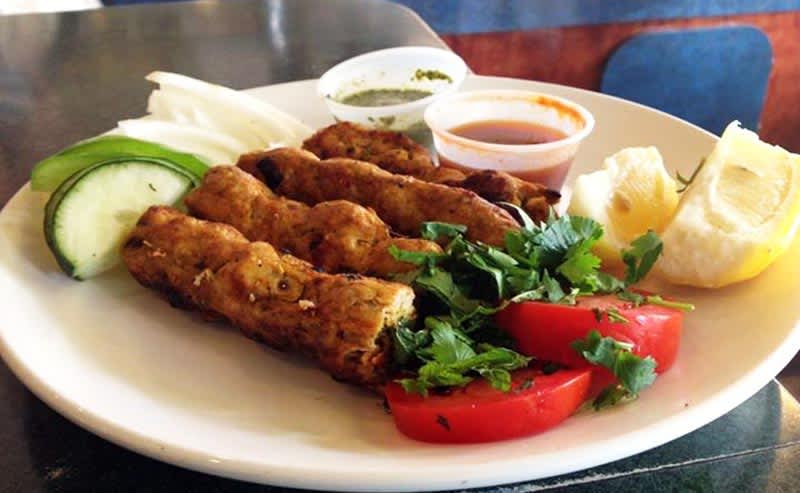 This specialized eatery focuses on primarily one thing- Kebabs! It's part of the same franchise as Dana Choga, a family run name that has captured the hearts of Gurgaon's gastronomes for several years now! At Dana Choga Kebabri, one can expect to find an array of mouth-watering kebab options, whether it's their vegetarian Paneer Malai Seekh Kebabs or the more outlandish Murgh Garlic Tikka Kebabs.  Other highlights here include the Gosht Burrah Kebab, Murg Makhmali and a good replication of the Kolkata based Mutton Kathi Rolls. 
Meal For Two | Rs 800
Location | E-12, DLF Qutub Plaza, DLF Phase I, Gurgaon
Khan Chacha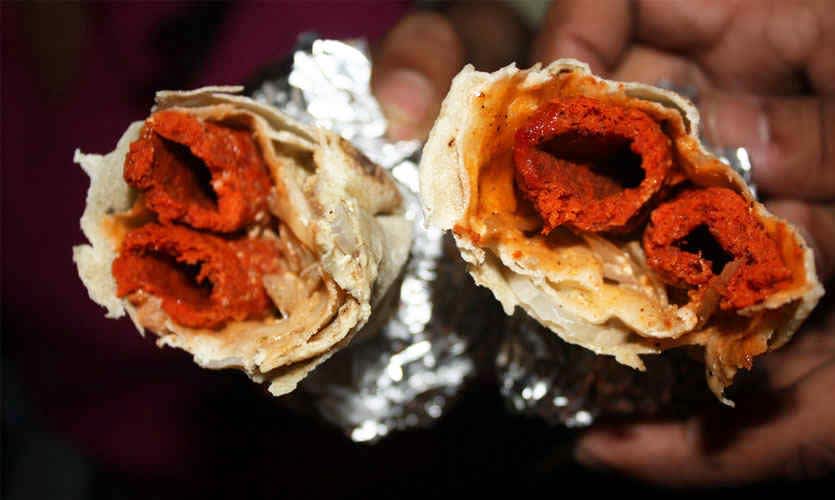 All Delhiites know Khan Chacha! And how could we not? They have been around since forever! Whether it's indulging in their Mutton Rolls or tucking into some juicy freshly made tikkas, we've all had it all at the small little Khan kiosk. And now, Khan Chacha has become an even more popular brand, spreading its wings across the whole of Delhi NCR, in Galleria, Gurgaon. When visiting Khan Chacha, make sure to try out the Mutton Kakori Kebab, the Chicken Haryali Kebab, Mutton Roomali Rolls & many more such dishes that suit your fancy! 
Meal For Two | Rs 650
Location | 90, Ground Floor, DLF Galleria, DLF Phase IV, Gurgaon
Tunday Kababi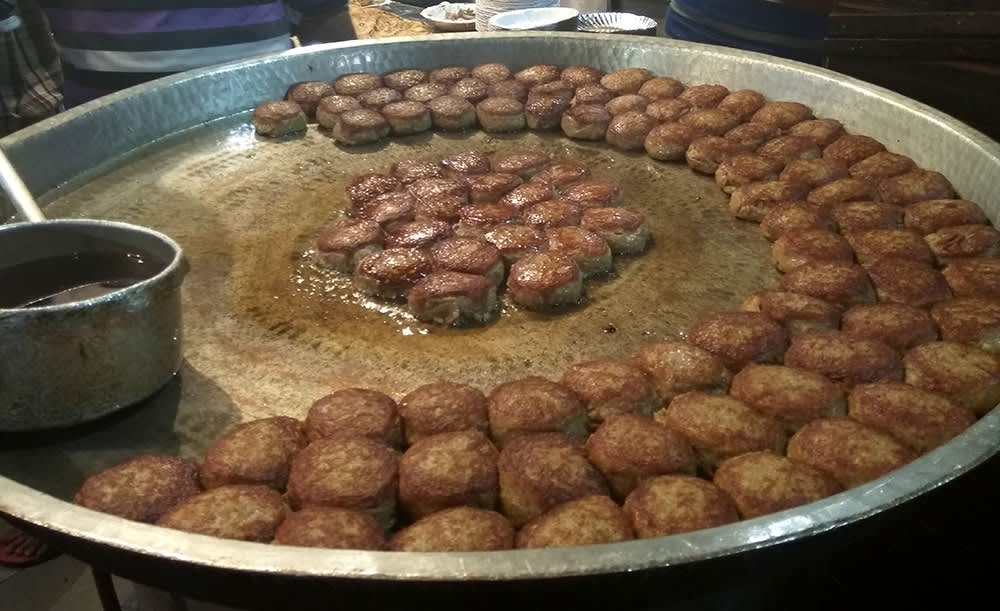 If you have ever traveled to Lucknow in your life, then you are surely not aloof of the wonders of Tunday Kebabs! This authentic Kebab establishment specializes in Lucknowi style Tunday Kebabs with a slight modification of using lamb instead of buff. Their rich & exotic preparation of Mutton Galawati served alongside Roomali Roti or Sheermal is literally to die for! Apart from this specialty, they also serve an array of typical Mughlai food including Biryani, Nihari, Tandoori Chicken & more.
Meal For Two | Rs 600
Location | B 2, Qutab Plaza Market, DLF Plaza Tower, DLF Phase I, Gurgaon
Khaaja Chowk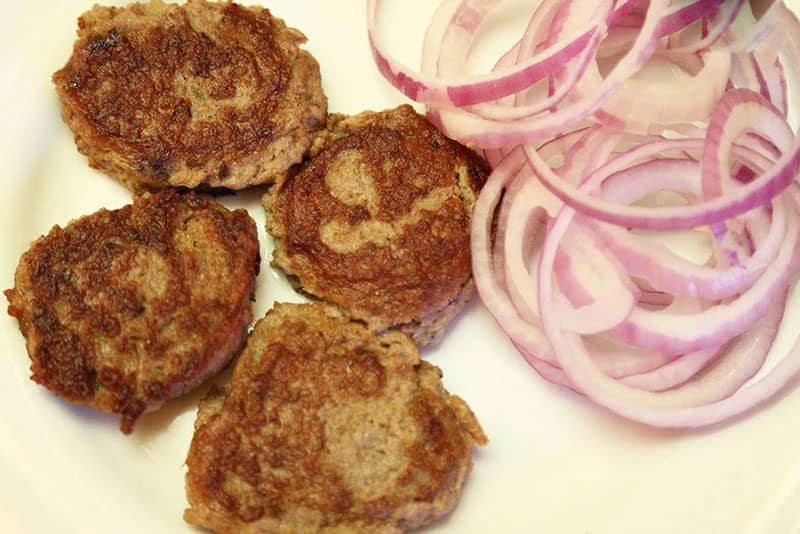 Khaaja Chowk is a chain of restaurants that takes immense pride in serving delicious Indian fare. The ambience of the restaurant is vibrant, reflecting the very spirit of India. Must tries here include Galouti Kabab & Avadhi Murg Kabab. 
Meal For Two | Rs 1,000
Location | 3rd Floor, MGF Plaza Mall, MG Road, Gurgaon
Indian Grill Room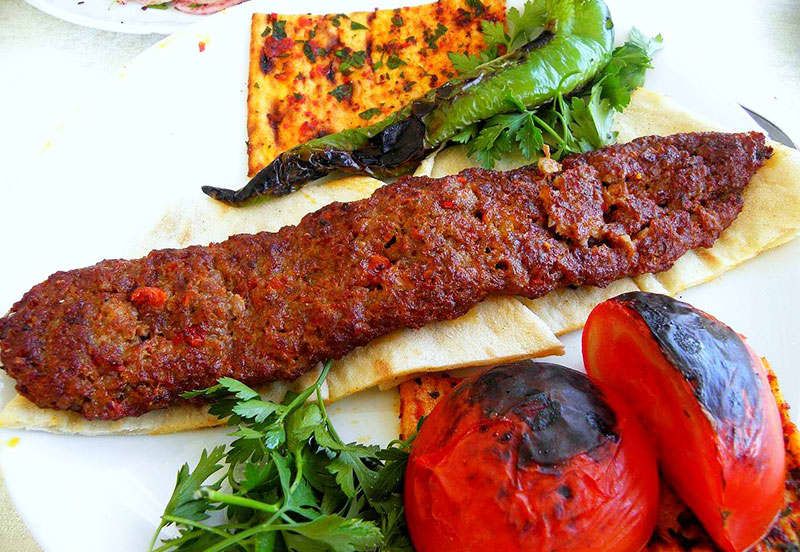 The gold entrance greets you with a beautiful aroma, the interiors are very elegantly done and the food? It's cooked to perfection. There's an option of indoor as well as terrace seating, so you can take your pick. Apart from Kebabs, they serve a plethora of  tandoori food which is delicious! You can try their Dahi ke Kebab and chicken biryani. 
Meal for two | Rs 1,800
Location | 315, Suncity Business Tower, Golf Course Road, Gurgaon
Prankster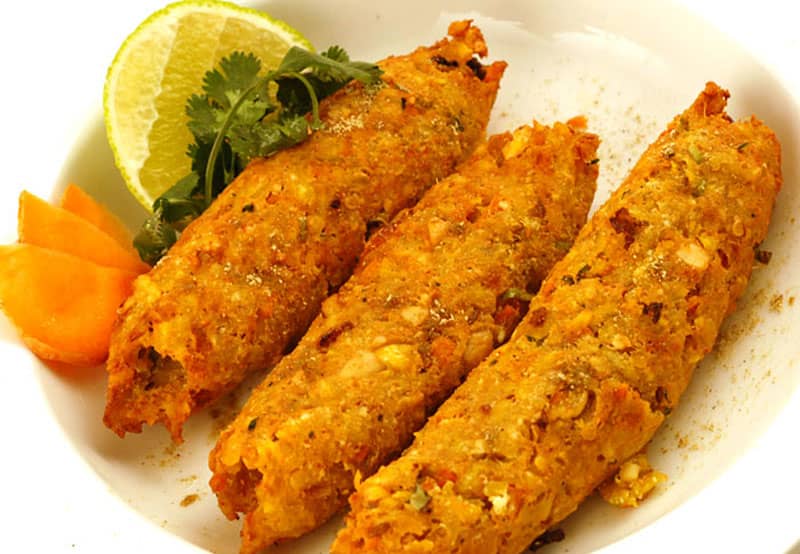 Most of us miss our college days and all the fun we used to have. Prankster, a college themed brewery in Sector 29 makes you relive that experience! The quirky interiors here will make you love this place! Everything here is a deal maker, including the food! The brainchild of famous restaurateurs, Inderjeet and Jasmeet Banga, Prankster has a lot going for it! 
Do not forget to try the Dahi Kebab, Dahi Bhalla Ice Cream, Litchi Tikka & Pav Bhaji Zinker Burger when you visit.
Meal For Two | Rs 1,500
Location | Site 8-10, Sector 29, Gurgaon
Dhaba by Claridges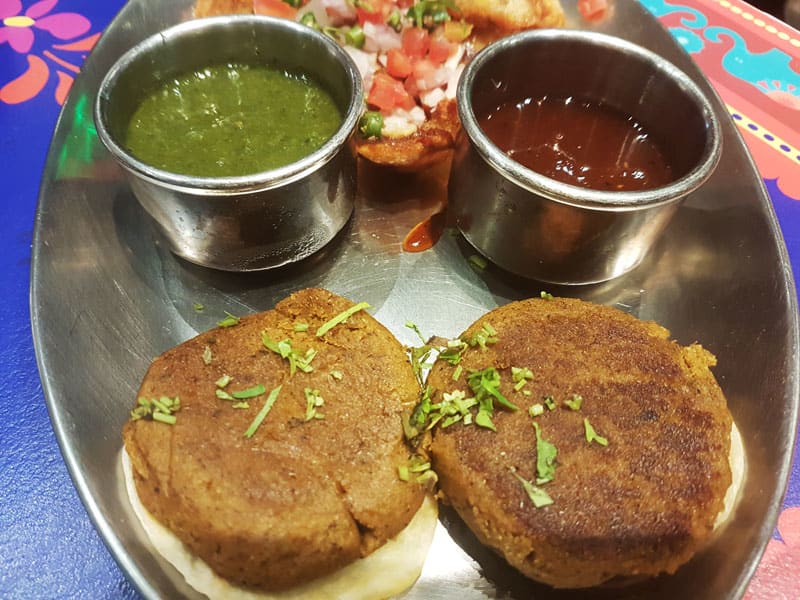 With lovely food, and innovative interiors, Dhaba by Claridges adds another feather to its cap! The menu is short and crisp, offering all flavours of North Indian and Mughlai cuisine. The Balti Meat, Tiffin Chicken & Galouti Kebab are must tries! Even though it's not very easy on the pocket, once you eat the food it'll be all worth it! 
Meal For Two | Rs 2,000
Location | 1st Floor, Cyber Hub, DLF Cyber City, Gurgaon
Pind Balluchi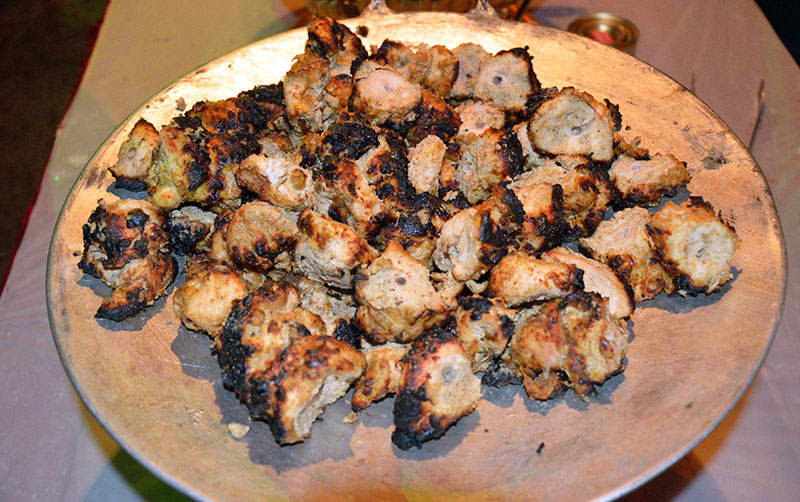 Pind Balluchi  is really famous for it's  taste in Lucknow and here's why. They have a variety of Kebabs to offer - Hara Kebab, Makki De Kebab, Dahi Ke Kebab, Kalmi Kebab, Tanri Kebab & Mutton Boti are just a few of them! With around 30 outlets in Delhi, it's needless to say that they serve good food! We love the village themed ambience at every outlet and it adds something to make a great meal! Go check it out for yourself! 
Meal For Two | Rs 800
Location | Vatika Grand, Near Leisure Valley, Sector 29, Gurgaon
Punjab Grill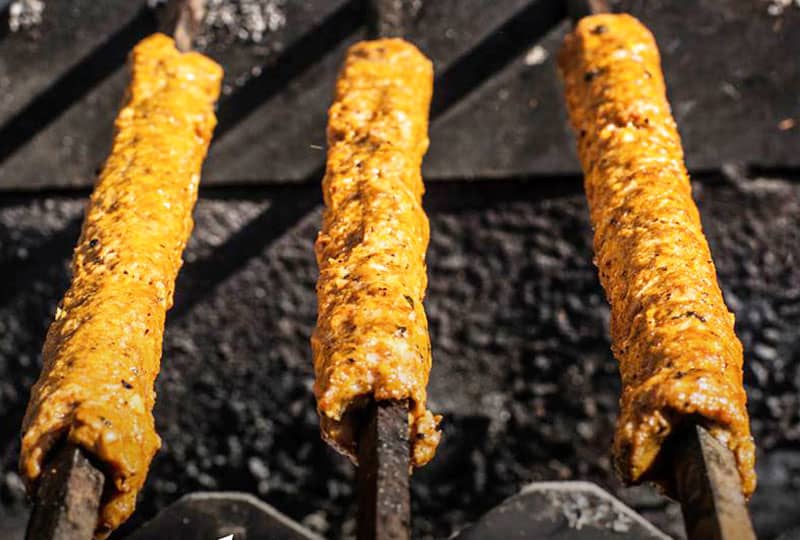 This place holds a special place in the heat of many foodies! If you're looking for good North Indian and Mughlai cuisine in Gurgaon, this place is a safe bet.They offer an innovative dish called Bhutteyan Da Kebab which tastes brilliant! They even have a winter special menu available these days! The menu is equally good for vegetarians and non vegetarians so the next time you feel like eating Kebabs, do give this place a try. 
Meal For Two | Rs 2,000
Location | 3rd Floor, Ambience Mall, Gurgaon
Lucknow Mail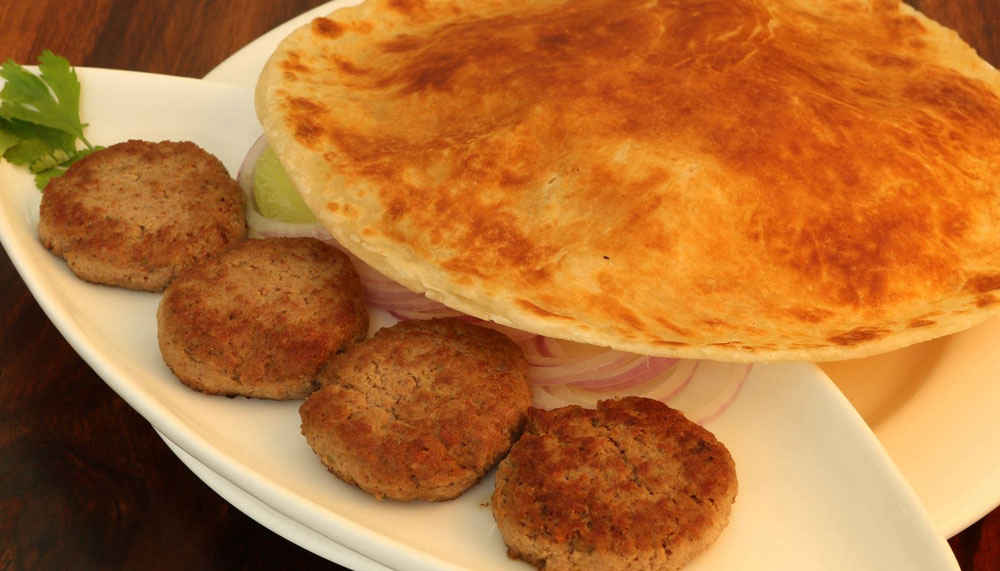 Lucknow Mail serves 9 delicious varieties of Kebabs which need to be appreciated by one and all! The moment you read Lucknow your mind expects great food, and this place won't let you down! 
Try out the Ulta Tawa Parathas and the Mutton Kakori Kebab. The amount of oil used in cooking might be a let down but who minds one cheat day, especially when it tastes so good? 
Meal For Two | Rs 800
Location | Shop 786, H Block, DLF Phase 4, Gurgaon
Kebab Gali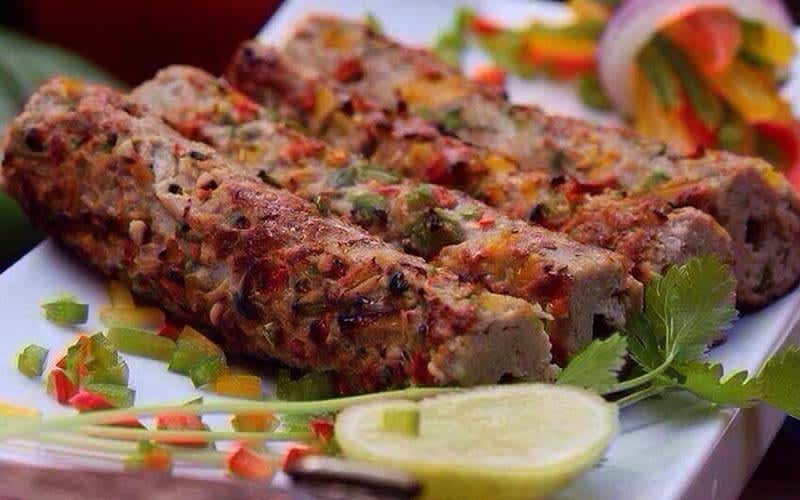 With Dahi Kebabs to dies for, this place serves 16 types of Kebabs! They churn out the best mutton & chicken kebabs in the business. These kebabs are served with onion rings, lemon and chutney which make it all the more delicious. Their other highlights include Chicken Shwarma, Achaari Aloo and Dohra Kebab. 
Meal For Two | Rs 600
Location | A 226 & 227, Ground Floor, Super Mart 1, DLF Phase 4, Gurgaon
Pier 38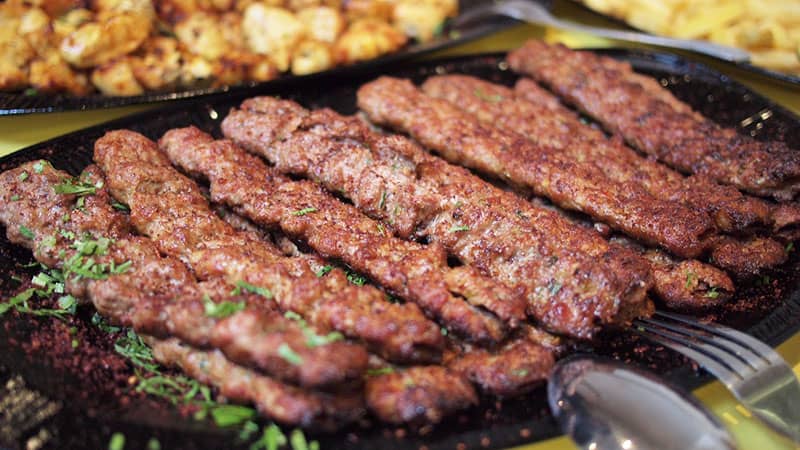 Some places just take your breath away, and this is one of them. Pier 38 is trying to bring up the flavors of Persia and the Arab world to your very own Cyber Hub. You can try their range of innovative kebabs such as Turkish Soya Kebab, Kebab - e - Khaas with beetroots and Joojeh Kebab with saffron. The Crispy Rubina prawn Garlic and Harissa Sauce is AMAZING! Every dish here will make you fall head over heels, even the desserts here are to die for!
Meal For Two | Rs 1,200
Location | Shop 106-107, Cyber Hub, DLF Cyber City, Gurgaon