Delhi
Graceful & Classic: Most-Renowned Kathak Training Centres In Delhi To Get It Right
Indian classical dance forms, and specifically Kathak, are known for their graceful hand-leg coordinated movements and sequential spins. One of India's beloved dance forms, Kathak is also one of the most dynamic theatre arts in the world. For all dance aficionados in the city and those wanting to try their hands (and legs) at learning something new, here's a full list of the best Kathak training centres in town!
Kalashram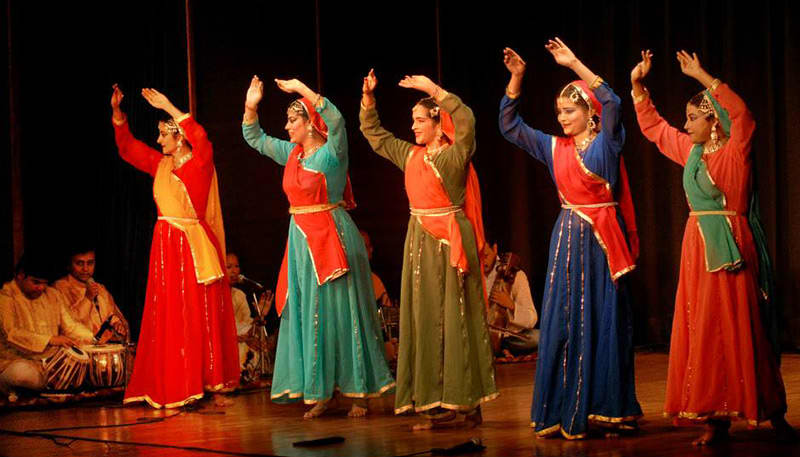 This institute has been established by Pandit Birju Maharaj, the world renowned Padma Vibhushan awardee Kathak maestro. The Kathak veteran is an enigmatic dancer, choreographer and guru. The centre imparts training in Kathak, vocal and instrumental music, stagecraft and other forms of art. They also hold regular workshops and contests to propagate the art form - come take a look! 
Location | Navyug School, Jor Bagh & Rishabh School, Mayur Vihar, Phase I
Call Them At | +91 9818 196 551 
Check Out Their Website | http://www.birjumaharaj-kalashram.com
Here's Their FB Page | https://www.facebook.com/Birju.Maharaj.Kalashram/
Shriram Bharatiya Kala Kendra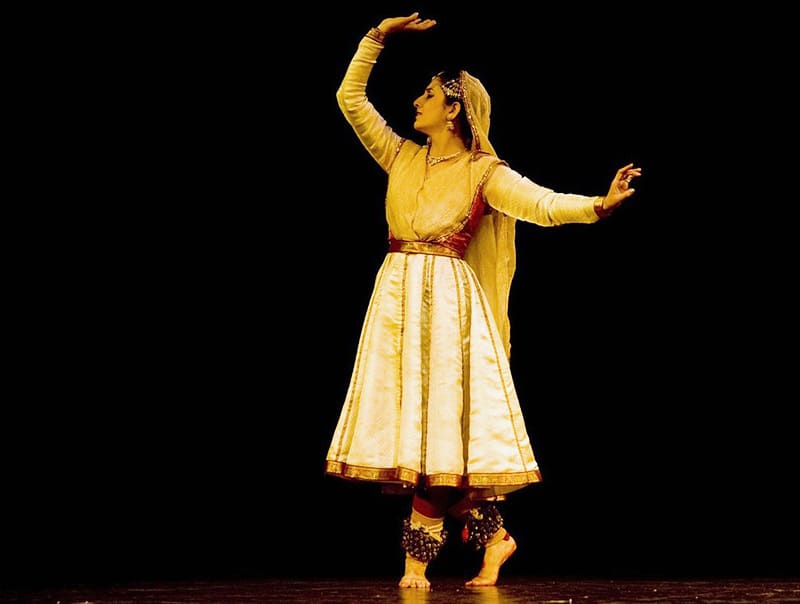 Established with the primary motive to preserve and promote the performing arts of Indian cultural heritage, the institute has contributed significantly in its chosen field. They offer training in all major classical art forms and apart from exemplary training, they also provide a participative atmosphere to learn and perform alongside fellow enthusiasts!
Location | 1, Copernicus Marg, Mandi House, CP
Call Them At | +91 11 4350 3333, +91 11 2338 6428
Check Out Their Website | https://www.thekendra.com 
Asavari School Of Dance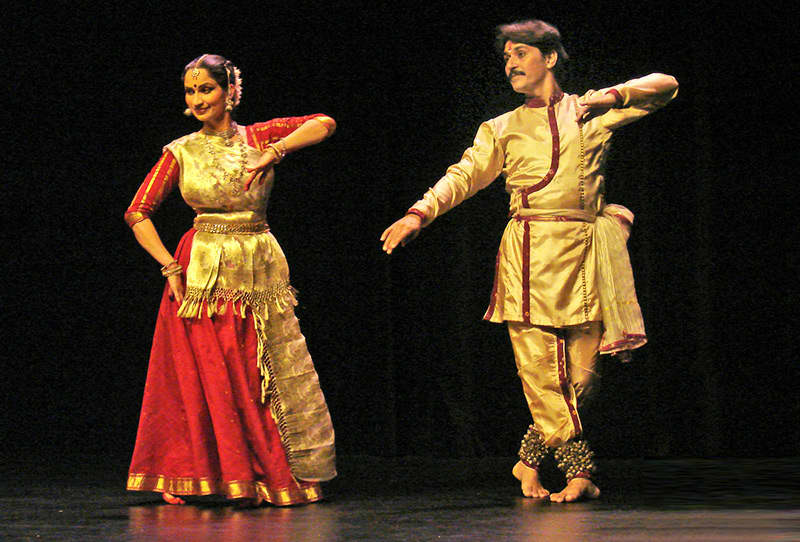 The brainchild of renowned Kathak dancer and Padmashri awardee Shovana Narayan, she's a consummate artiste and choreographer who is revered as a guru by her students. A disciple of Birju Maharaj, she is known to be a sensitive and dedicated teacher, imparting knowledge of the dance form and recognizing each student's individual talents and encouraging their growth. Wow!
Location | T2-LL-103, Commonwealth Games Village, Near Akshardham Temple
Call Them At | +91 9711 543 781, +91 9560 775 768
Check Out Their Website | http://www.shovananarayan.in
Here's Their FB Page | https://www.facebook.com/Shovana-Narayan-667182153393645/
Kathak Kendra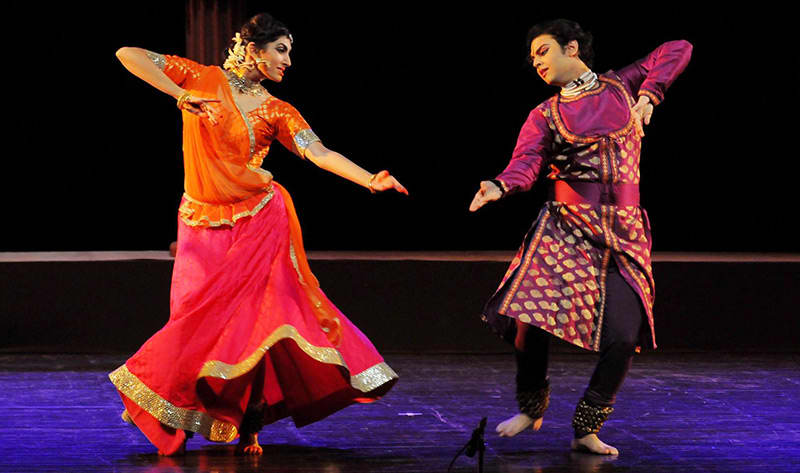 Established in 1964 as a constituent unit of the Sangeet Natak Akademi, it is one of the premier dance institutes of the country. Kathak Kendra is dedicated to promote the practice of and spreading awareness about Kathak as a performing art and as an integral part of India's cultural heritage. They offer diploma, post-diploma and refresher courses in Kathak, so go sign up!
Location | 2, San Martin Marg, Chanakyapuri
Call Them At | +91 11 2687 4251/52/53
Here's Their FB Page | https://www.facebook.com/kathakkendra
Birju Maharaj Parampara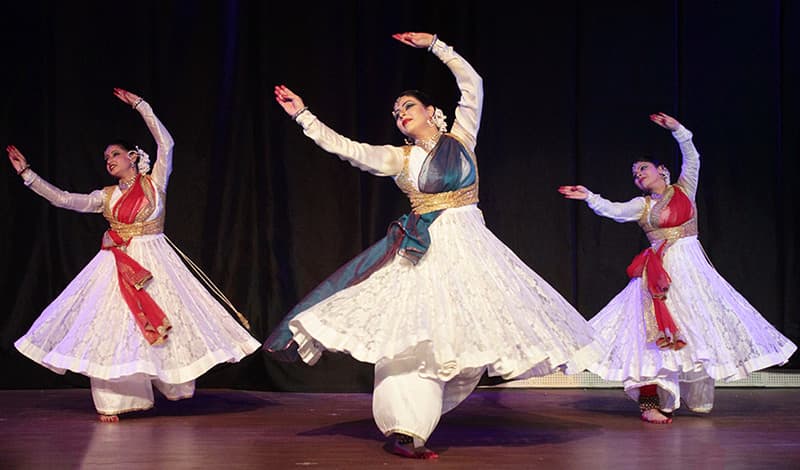 This institute was founded in 2003 by Jaikishan Maharaj, son of renowned Kathak maestro, Birju Maharaj, and his wife Ruby Mishra. Kathak training is imparted here in a friendly environment, in the style of the Lucknow Gharana - a very graceful and expressive dance style. True to the guru-shishya tradition, they bestow their students with true learning and carry forward the rich legacy.
Location | A-78, Sector 30, Noida
Call Them At | +91 9999 178 030
Check Out Their Website | http://www.kathakindia.com
Here's Their FB Page | https://www.facebook.com/Birju-Maharaj-Parampara-190552136668/?ref=hl
Uma Sharma School Of Dance And Music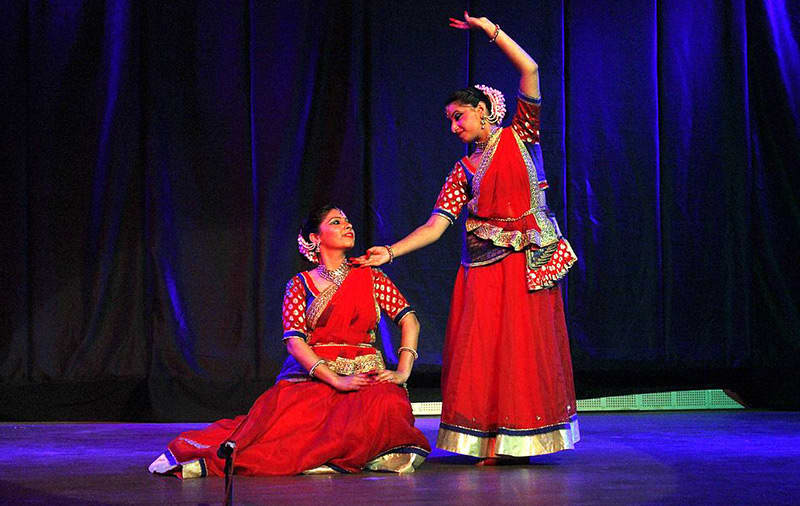 Founded in 1943 by VD Sharma, the aim of the school is to promote classical dance forms, especially Kathak. The Director, Uma Sharma, is an internationally known Kathak exponent and a Padma Bhushan awardee. Students here are encouraged to hone their skills and their dance programmes are sponsored. This institute also has special arrangements to cater to interested overseas students. Go check them out!
Location | 52, Community Centre, D Block, East Of Kailash
Call Them At | +91 11 2643 2998, +91 11 2643 1978
Raag Viraag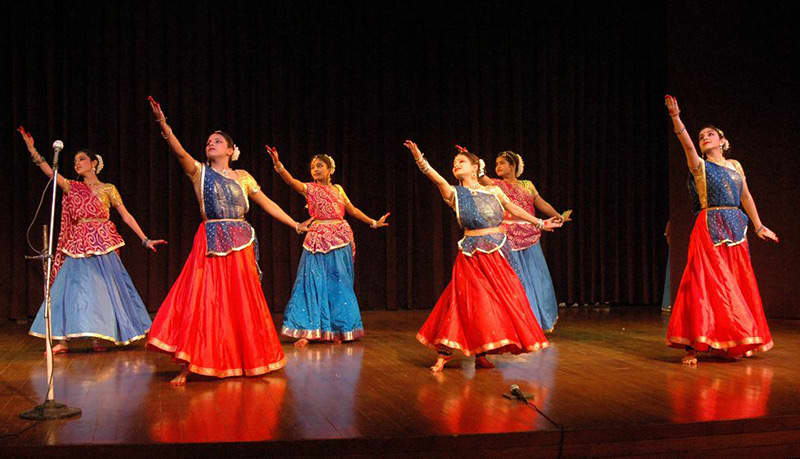 Aimed at bringing socially meaningful change for the betterment of cultural arts, Raag Viraag was founded in 2002. The General Secretary, Punita Sharma, is a disciple of Pt. Jai Kishan Maharaj of the Lucknow Gharana and Mridul Chandra Mishra of the Banaras Gharana. They also offer a dance diploma course in Kathak with a minimum age limit of 5 years. Interested yet?!
Location | Flat No.1 & 8, Saakshara Apartment, A-3 Block, Paschim Vihar  
Call Them At | +91 9818 188 965
Check Out Their Website | http://www.punitaragvirag.com
Here's Their FB Page | https://www.facebook.com/punita.sharma.779?fref=ts 
Tansen Sangeet Mahavidyalaya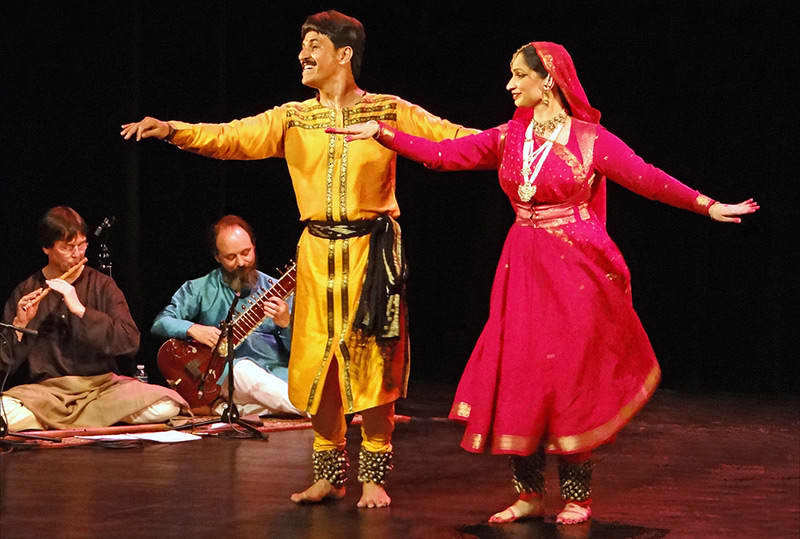 The vision of this institute is to perpetuate the rich legacy of music and performing arts and to make it more accessible. They offer degree and diploma courses in Kathak and various other art forms like vocals, instrumental training and painting. They have numerous centres across Delhi much to our delight, so head to the one nearest you!
Location | Vasant Kunj, Saket, East Of Kailash & Other Outlets
Call Them At | +91 11 4948 9500
Check Out Their Website | https://www.tansensangeet.com
Here's Their FB Page | https://www.facebook.com/tansenkalkaji
Hopefully this list will fill you with the zest to grab those ghungroos and devote yourself to this classical art from. Whether you're a beginner or a seasoned artist, you can head to these institutes to hone your talent and skills. Dance away!