Delhi
7 Best Kashmiri Restaurants Serving Scrumptious Mutton Roghan Josh, Yakhni & More
Disclaimer: Bearing in mind the current health crisis befalling the city and the world at large, we're tweaking our content policy and recommendations. Stay positive, keep hygiene levels up and don't fall prey to panic and misinformation.
Fondly known as India's paradise, Kashmir is famous for its mesmerizing valleys, beautiful people and not to forget - its exquisite cuisine! The food is traditional in taste and will definitely remind you of the valley no matter where you partake of it. Aromatic, spicy, rich and delectable are just some adjectives that appropriately describe Kashmiri cuisine. So if we've got you all tempted, then check out these 7 amazing eateries serving Kashmiri Wazwan in Delhi!
1. Chor Bizarre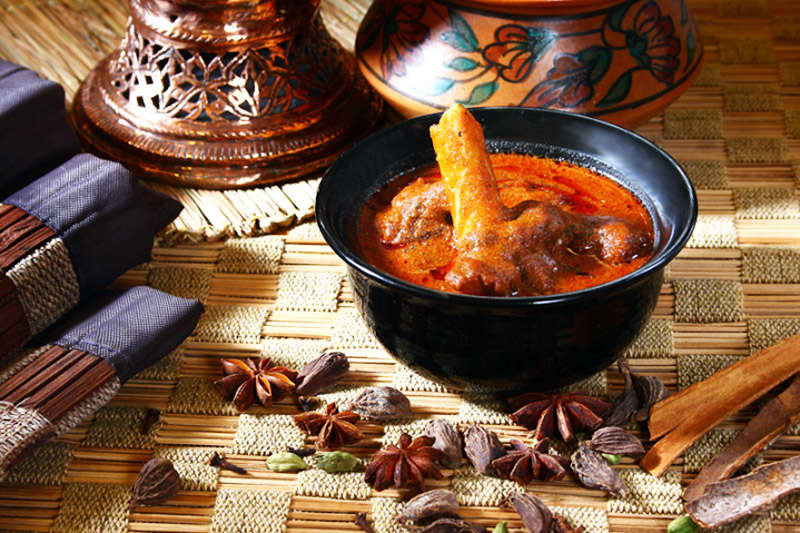 If there is one place in Delhi which can be credited with serving the most authentic Kashmiri cuisine, it has to be Chor Bizarre. The place gets a ten on ten for authenticity and the variety displayed on its menu. Here you can enjoy great food, an amazing ambience and prompt service. Some must-tries here are Tabak Maaz, Palak Rista & Haaq!
Location | Chor Bizarre - Hotel Broadway, Daryaganj & Pandara Road Market
Meal For Two | Rs 1,600
Call Them | + 91 11 4366 3600
Check Out Their FB Page | https://www.facebook.com/chorbizarre
2. Kashmiri Kitchen
This one's a compact restaurant with sophisticated accents that offers affordable Kashmiri food. Run by a mother-daughter duo, Kashmiri Kitchen has a special section of exotic Kashmiri dishes on their menu that requires prior notice. Some must-haves here are Mutton Yakhni, Lahradar Kabab and Phirni amongst many other equally delicious choices.
Location | Kashmiri Kitchen - Opposite Pillar No. 141, DLF Phase IV, Gurgaon 
Meal For Two | Rs 900
Call Them | +91 9582 856 612
Check Out Their FB Page | https://www.facebook.com/KashmiriKitchenGurgaon/
3. Ahad Sons Foods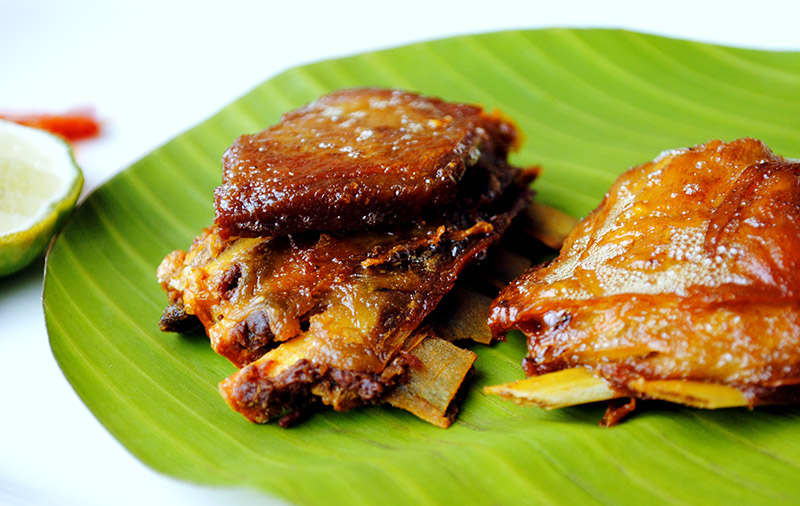 If you're seeking the true flavours of Kashmiri food, look no further than Ahad Sons! Founded by renowned Kashmiri chef Khan Abdul Ahad Waza, one of the pioneers of canned wazwan from Srinagar, this one is a personal fave! With a crisp menu offering dishes that'll make you want to try everything at least once, do try their Tabakh Maaz, Mirchi Qorma and Ruangan Chamman here!
Location | Ahad Sons Foods - 3-A, Behind Mother Dairy, Uday Park
Meal For Two | Rs 750
Call Them | + 91 11 2625 6017
Check Out Their FB Page | https://www.facebook.com/ahadsonsfoods/
4. Khyen Chyen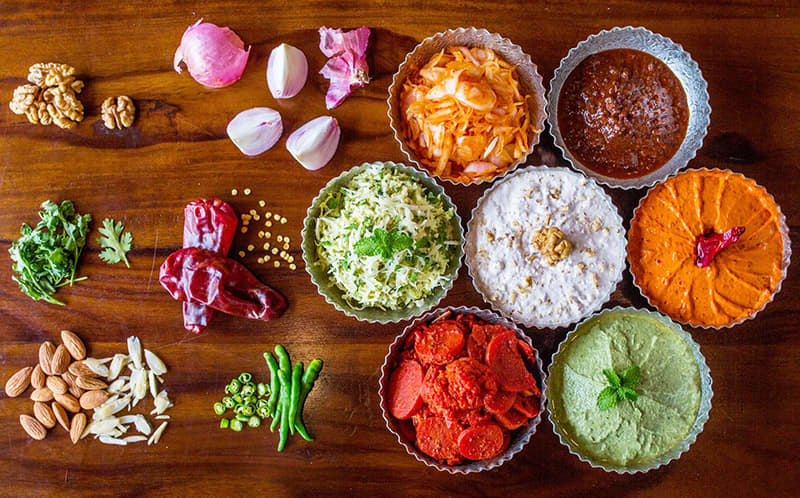 A hidden gem, Khyen Chyen is a humble eatery that serves some flavourful Kashmiri delicacies in its peaceful setting. All of the traditional dishes such as Yakhni, Waza Kokur and Badaam Korma is served in traditional Kashmiri plating, with copper tableware and a tasht naar to wash hands. So come by with your buddies and polish off all these yummy dishes!
Location | Khyen Chyen - Golf Course Road, Gurgaon & Select CITYWALK, Saket
Meal For Two | Rs 700
Call Them | + 91 7862 000 707
Check Out Their FB Page | https://www.facebook.com/KhyenChyenGurgaon/
5. Daawat-e-Kashmir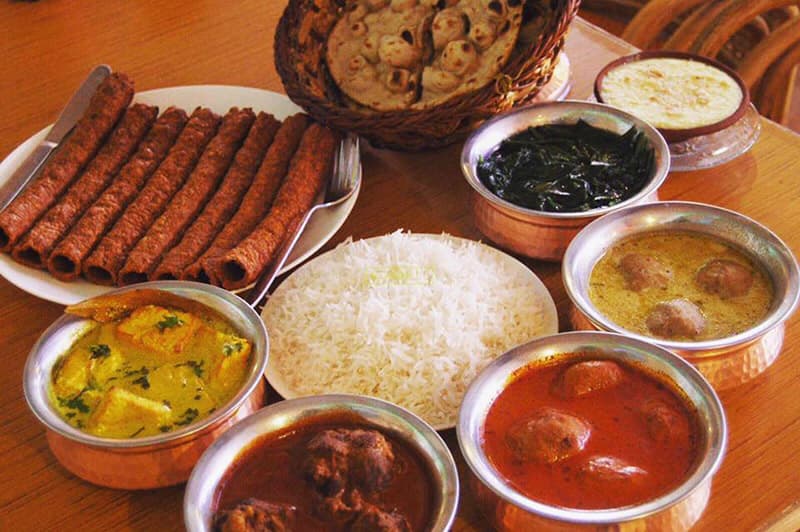 A takeaway and home-delivery service, this quaint joint amongst the cosmopolitan crowd of Gurgaon appears as an oasis for everyone looking for some delicious Kashmiri food options around their busy offices. Go for Dum Aloo, Ristas, Kashmiri Rogan Josh, Kashmiri Gustaba or anything you have been wishing to try for long from their menu and trust us you won't regret it!
Meal For Two | Rs 1,200
Location | Daawat -e- Kashmir - Navkriti Building, Golf Course Road, Gurgaon
Call Them For Orders | +91 9821 542 005 & +91 9821 542 006
Check Out Their FB Page | https://www.facebook.com/DaawateKashmir13/
6. Matamaal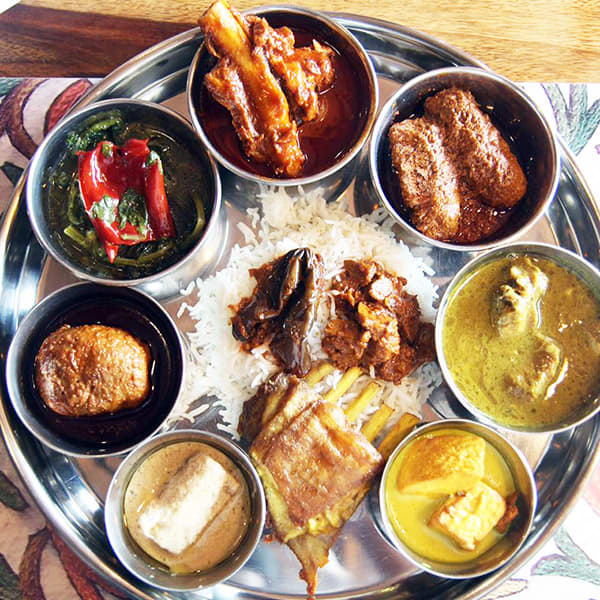 Matamaal, a modest eatery, is a sure shot hit amongst its customers because of its beautiful decor, serene vibe, soft music and the variety of Kashmiri delicacies. The warm service here is definitely going to impress you along with the mouth-watering food. Check out their Kashmiri Pandit Non-Vegetarian Thali, Masch and Yakni!
Meal For Two | Rs 1,200
Location | Matamaal - 203, DLF City Court, Sikanderpur, Gurgaon
Call Them | + 91 9899 499 043
Check Out Their FB Page | https://www.facebook.com/Matamaal
7. National Highway 44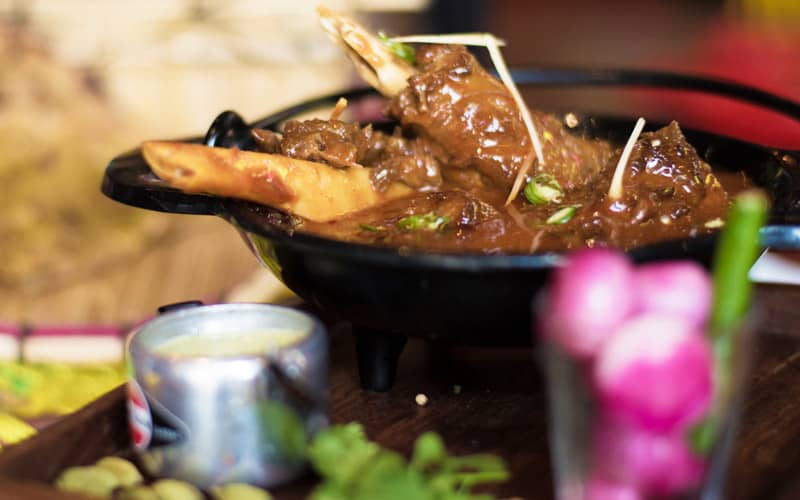 Inspired by India's longest highway, NH 44, this restaurant will make you feel like you're on a road trip with your loved ones, happily indulging in the best of food available. The Kashmiri options in this dhaba-like eatery are just out of this world. Don't fail to dig into their delectable Kehwa, Tsamun, Goshtaba and Dum Kokur!
Meal For Two | Rs 1,100
Location | National Highway - 1st Floor, C Block, Vishal Enclave, Rajouri Garden
Call Them | + 91 9821 780 644
Check Out Their FB Page | https://www.facebook.com/NH-44-Pan-Indian-Cuisine/
Experience the greatness of the cuisine at these cool restaurants in the city. The lip-smacking food is sure to leave you asking for more!