Delhi
Splurge On A Lavish Sushi Affair At These Authentic Japanese Restaurants In The Capital!
Japanese food is all about tradition, taste & nutrition - the three pillars of modern day gastronomy. The freshness of the ingredients coupled with creativity & eye-soothing presentation makes it one of the most sought-after cuisines in the international market today. Hence, it's not very difficult to understand why our capital city has so many famous Japanese restaurants catering to both - the locals & tourists alike. Check out this list for your next Japanese food binge!
Megu - The Leela Palace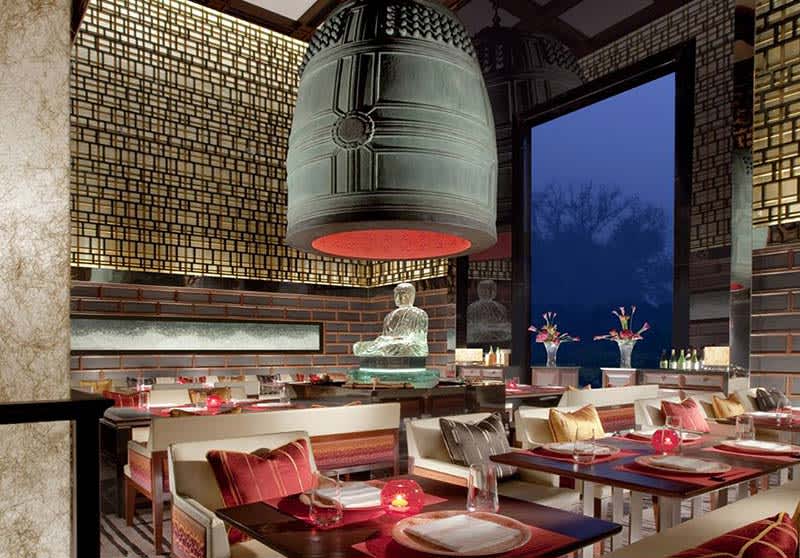 This high-end authentic Japanese restaurant is popularly known as the 'mini-Japan' of Delhi! It specializes in hand-made tofu, exquisite sushi and Sumibi Aburiyaki - a top notch grilling technique. Here, you have the privilege of experimenting with ten varieties of sake (yess!). Must-haves here include Wagyu Croquettes & Crispy Calamari - come on by!
Meal For Two | Rs 5,500
Location | The Leela Palace, Diplomatic Enclave, Chanakyapuri  
Wasabi By Morimoto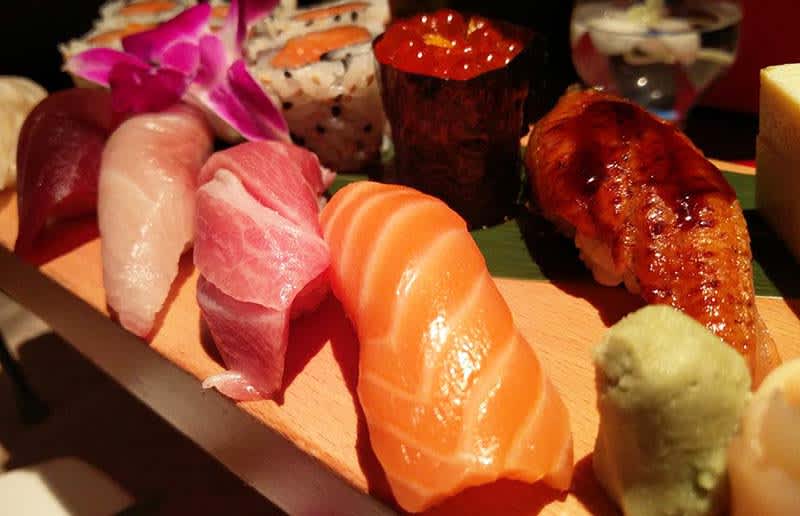 This premium restaurant in The Taj Mahal Hotel was founded by Star Chef Masaharu Morimoto and is known for its flamboyant Japanese food! A quaint place to treat your tastebuds to, age-old favourites like tempura, teppanyaki and sushi are turned into something new and surprising with fresh cooking techniques and unconventional sauces here. Give a try to their Warm Carpaccio of White Fish, Grilled Wagyu & Green Tea Ice Cream - they're just divine!
Meal For Two | Rs 6,000
Location | The Taj Mahal Hotel,1, Mansingh Road
Sakura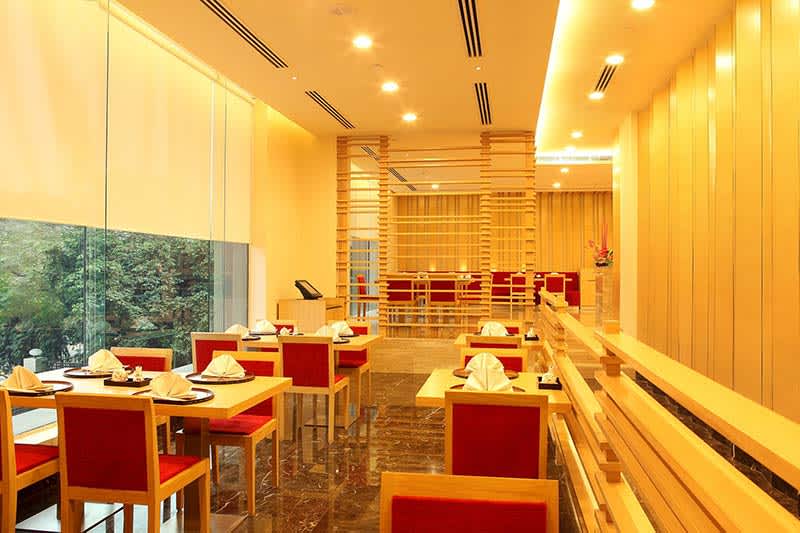 Sakura in Japanese means 'cherry blossom'. Like the rare flower, the cuisine served here is Kaiseki - the former royal cuisine of Japan and stands out from other contemporary venues. Sakura is an authentic Japanese fine dining restaurant that has amazing offerings on their menu. The sashimi, Salmon Roe & the evergreen Wasabi Ice Cream are not to be missed when here *drooling already*!
Meal For Two | Rs 5,000
Locations | The Metropolitan Hotel, Connaught Place & Times Tower, Gurugram
Guppy By Ai
Guppy By Ai is a contemporary Japanese bar and kitchen nestled in the Lodhi Colony Market that serves a vast range of vegetarian dishes with a separate lunch and dinner menu. Spread over a whooping 2,200 sq. feet, noted designer Anshu Arora has recreated a playful wonderland in a modern setting! Check out their Guppy Signature Black Cod, Exotic Mushroom Gyoza and Chashu Ramen when you land up here next.
Meal For Two | Rs 2,900
Location | 28, Main Market, Lodhi Colony
En - The Japanese Restaurant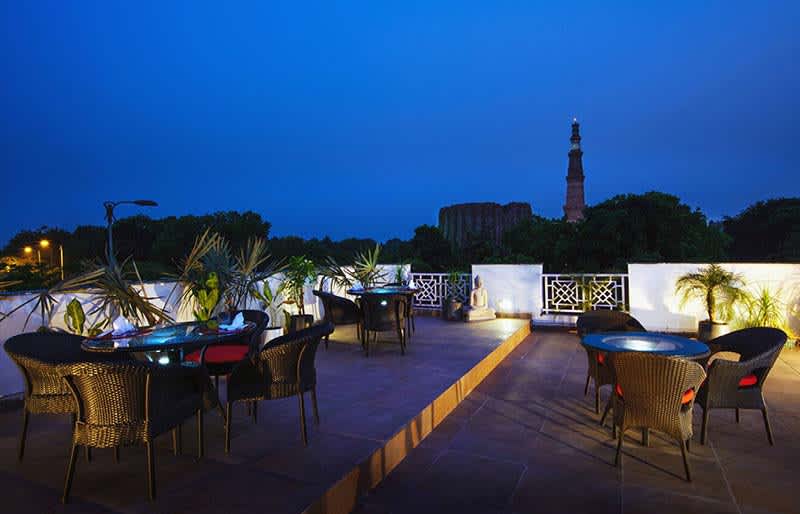 What's a good option to have an in-house experience of Tokyo when in Delhi? En's definitely the place to be at if you're looking for a fusion of traditional Japanese cuisine complemented with carefully-paired wines! It acts as the perfect venue to catch up with family and friends or for that intimate dinner in the pristine backdrop of the Qutub Minar. When here, defo indulge in the En Special Sushi Platter!
Meal For Two | Rs 5,000
Location | H 5/1, Ambawatta One, Mehrauli
Tamura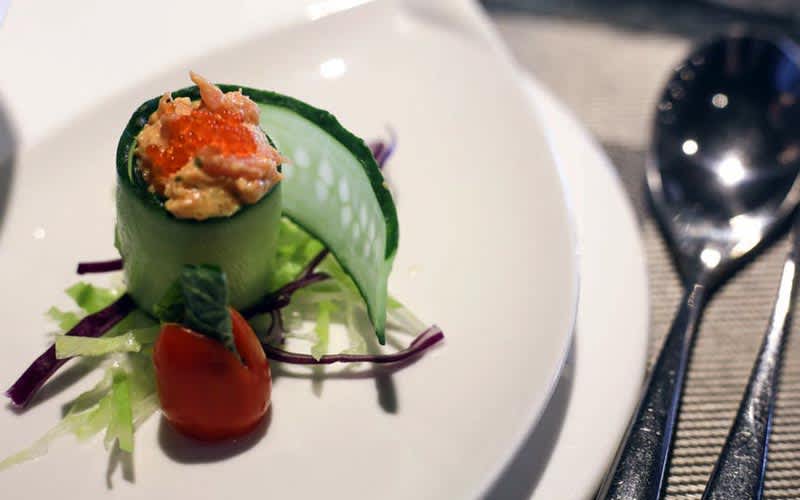 Speak of a calm ambience and no-frills authentic Japanese food and Tamura is the first place that pops up! Dishes such as their Grilled Eel Bento Box are seldom to be found in most of the other Japanese restaurants in the city. Also, the likes of Mugi Cha (roasted barley tea), Prawn Tempura & Chicken Teriyaki are mind-blowing options to choose from here!
Meal For Two | Rs 1,500
Locations | Uphaar Commercial Complex, Green Park Extension Market & TDI Centre, Jasola
Fujiya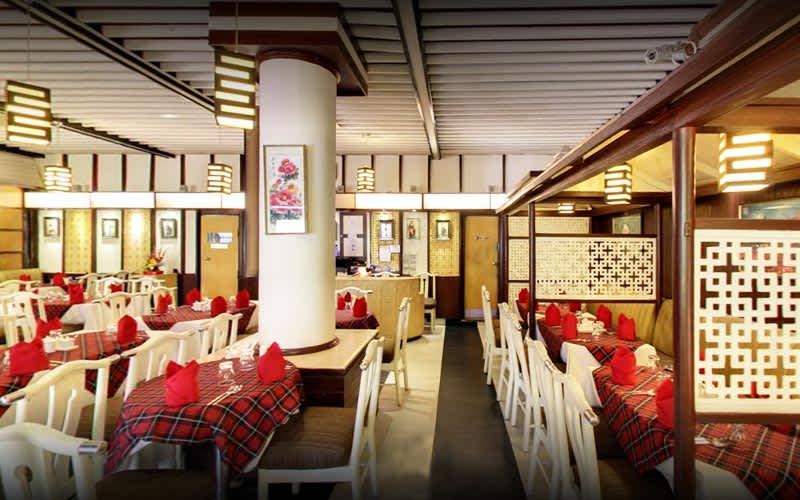 Picture Credits: studiohigh media
Another gem of a place in Delhi, this almost four decades-old restaurant is famous for its vintage decor & ultra-traditional Japanese food! Tucked away in the posh locality of Chanakyapuri, the Mandarin Chow & Mizutaki Soup varieties are the clear favourites here, along with common Japanese items such as Sukiyaki Chicken & Ebi Tempura. This one definitely deserves to be on your list of must-try Japanese joints in Delhi!
Meal For Two | Rs 2,200
Location | 12/48, Malcha Marg Market, Chanakyapuri
Sushi Haus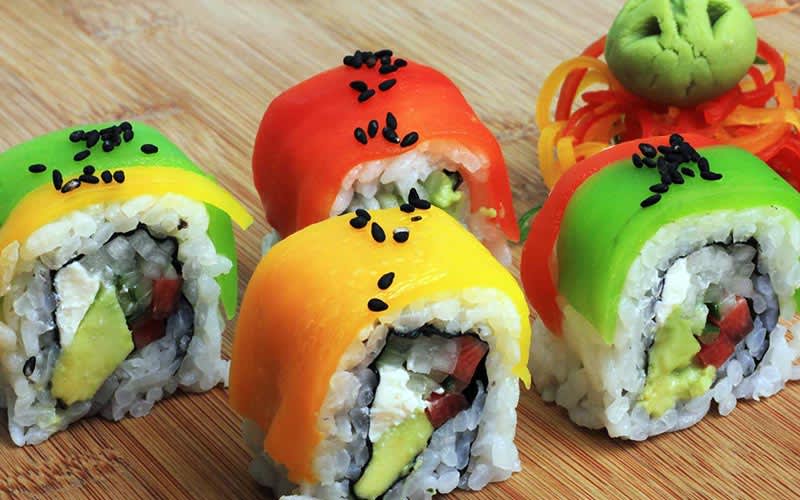 If you're a big time sushi lover (like us) and seek freshness that would tickle your taste buds in the very first bite, then this is place where you gotta be giving a call to, and ordering your next meal! With their home-delivery only service, Sushi Haus makes sure to provide you with a dine-in experience in the coziness of your home Take a fair chance upon their Tuna Maki, Tokyo Roll and Prawn Tempura!
Meal For Two | Rs 1,300
Order Online Here | http://bit.ly/2oiyORC
Call Them | +91 9555 400 100 (EoK) & +91 9555 400 100 (Gurgaon)
Locations | Iskon Temple Road, East Of Kailash & DLF Phase I, Gurgaon
T.K's Oriental Grill - Hyatt Regency
Housed at the Hyatt Regency, this one's truly a one-of-its-kind Japanese restaurant in the city, giving you the option of choosing your own ingredients and having them cooked the way you want, right in front of your eyes! The must-have items here include Lobster Tempura, Oriental Yellow Curry and the never-out-of-fashion sushi & sashimi. Come drop by one evening!
Meal For Two | Rs 4,000
Location | Hyatt Regency, Bhikaji Cama Place
Kofuku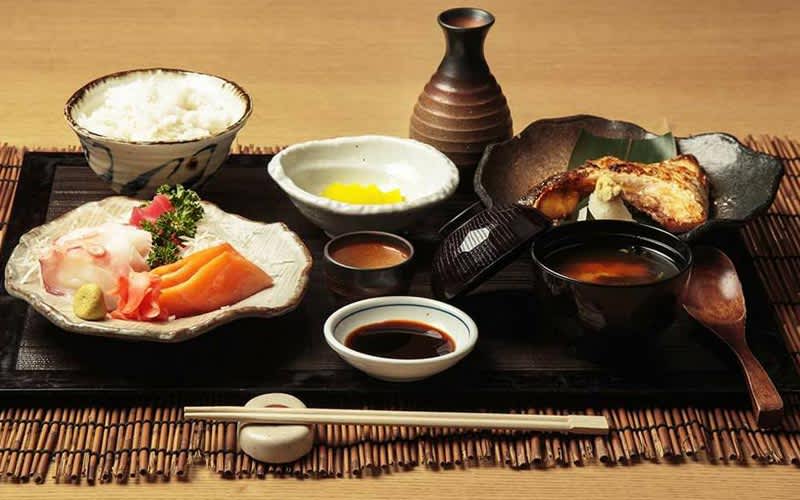 This newly opened restaurant is no less than the ones that are already running well in town! In fact, with its bamboo-themed interiors, traditional paintings and a totally hep variety of dishes on offer, it gives a tough fight to many well-established places in the city! You must try their Teppan Yaki Fried Rice, Kofuku Balinese Curry Combo and Creamy Shrimps Tempura for a tasty treat.
Meal For Two | Rs 1,500
Location | BG-09, Ansal Plaza, Khel Gaon Marg
Yum Yum Cha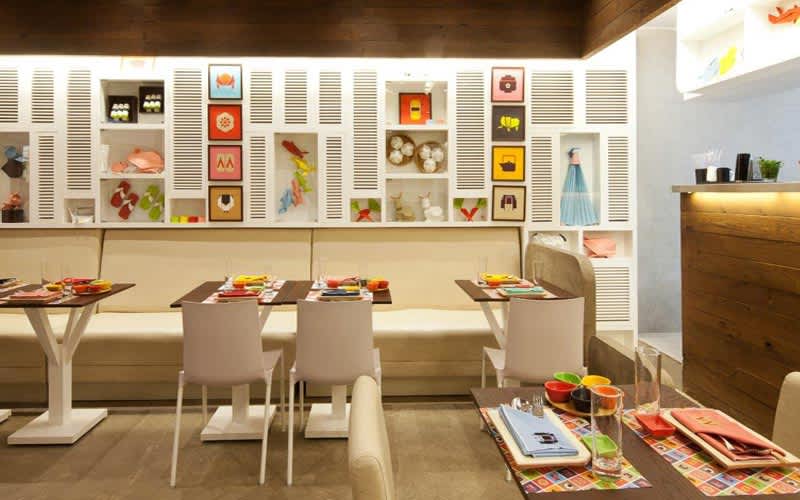 Ok this one's pretty much a no-brainer! A super popular joint serving Oriental cuisine, this place won't let you down EVER if you want to relish some good Japanese options. Sporting some cool and funky interiors, check out this place that serves superior Prawn Dim Sums, Dynamite Sushi, Kung Pao and Sticky Rice and makes sure that its customers pay it a visit on a regular basis. Come on over!
Meal For Two | Rs 1,850
Locations | Select Citywalk Mall, Saket & DLF Cyber Hub, Gurugram
Sushiya Express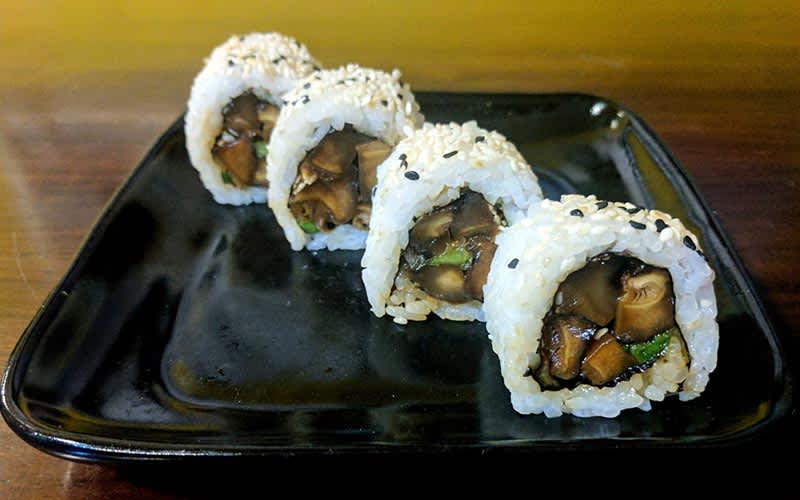 How much better can it get when you're given the privilege to pick your own choice of a scrumptious Sushi Box in different combos? Sushiya, an adorably tiny outlet that also happily home delivers its elaborate menu, you can be assured of quality and hygiene-oriented service. The Fusion Roll Box and Chicken and Pork Matsu Don are absolute must-haves!
Meal For Two | Rs 800
Locations | Saket, Laxmi Nagar, New Friends Colony & Other Outlets
Fuji Japanese Restaurant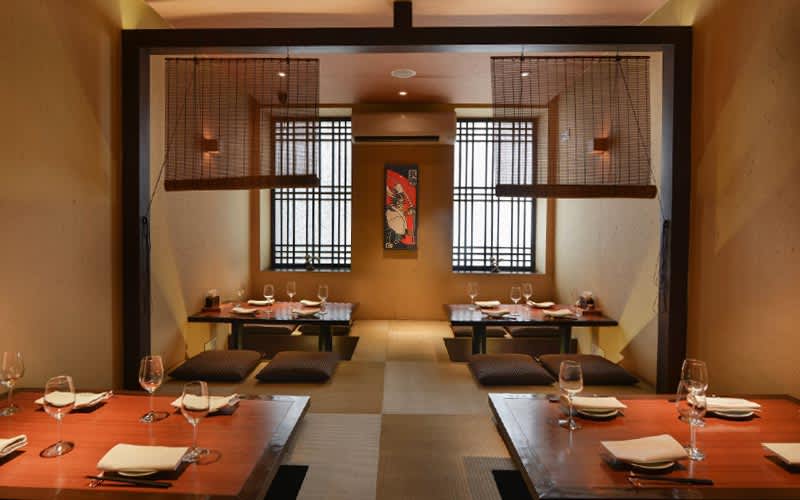 These guys try their best to give your taste buds some genuine Japanese flavours to savor. The zashiki seating on the floor here will remind you of many Japanese shows and movies. Fuji, which means abundant, stands true in the name of this restaurant that has many fantastic options for you to choose from. Tofu Teriyaki Teishoku, Sashimi Teishoku, Nigiri Sushi and Sushi Rolls are some of those for sure!
Meal For Two | Rs 2,000
Location | M-41/2, Speedbird House, Middle Circle, CP
Sumo Sushi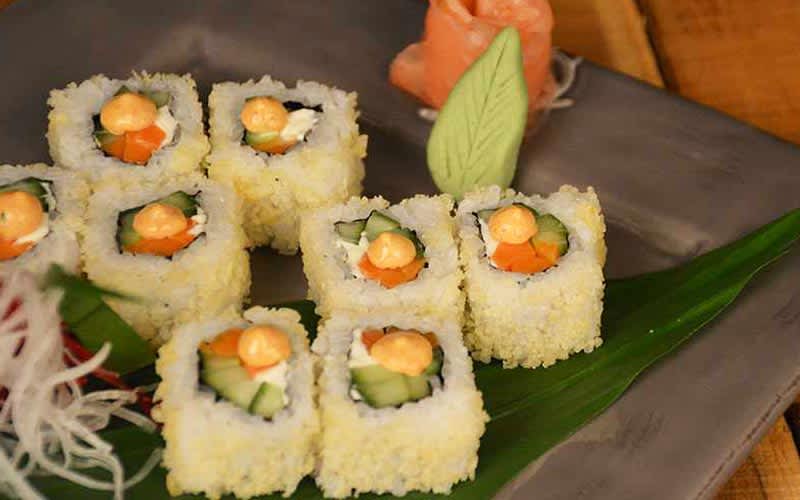 If you're absolutely in awe of Japanese delicacies, then this is where you're gonna be satiating your sushi hunger! In a short span of time, this chic place has managed to win a lot of hearts with their quality home-delivery offerings and scrumptious varieties of sushi. For a mouth-watering experience, try their Avocado Maki, Asparagus Tempura and Chicken Katsu!
Meal For Two | Rs 1,000
Order Online Here | http://bit.ly/2ogIo7l
Call Them | +91 9911 976 667 (GK II) & +91 9999 312 334 (Vasant Vihar)
Locations | Vasant Vihar & GK II
Akira Back – JW Marriott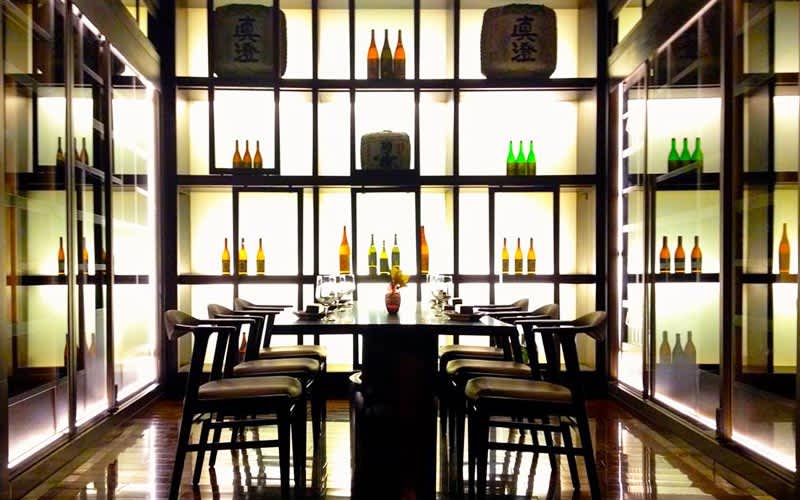 You don't get to see the fusion of Korean cuisine with that of Japanese very often. But if you do, then you're definitely at Akira Back! With impeccable service, a thoroughly classy ambience and amazing flavours, you will definitely fall in love with this place! The must-try dishes here include the Tuna Pizza, the Red Dragon Sushi and the Chicken Taco.
Meal For Two | Rs 4,600
Location | JW Marriott Hotel, Hospitality District, IGI Airport
Now you know exactly where to head to satiate all those sushi cravings y'all - happy gorging!