Delhi
Piping Hot, Rich & Comforting | We Tell You Where To Have The Best Halwa In Town
Sometimes gummy, sometimes dry, Halwa has always been an irresistible treat for nearly everyone who've devoured this comforting dessert. The most wonderful thing about Halwa remains that it can be prepared in different flavours and adapted to different recipes, according to your tastes and preferences. Fortunately for the Dilliwallahs, there are a lot of places in the city where one can find the best and the most delectable Halwa to gorge on.
Karachi Halwa @ Chaina Ram Sindhi Confectioners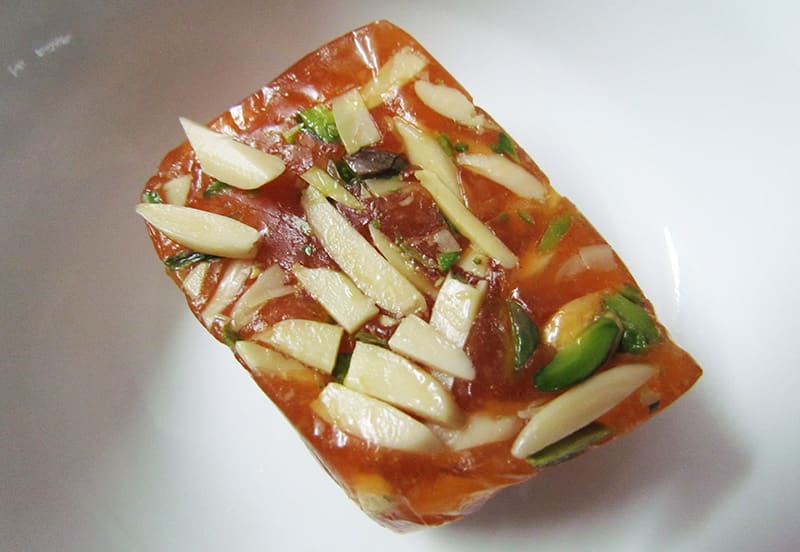 Picture Credits: Yummraj.com
Chaina Confectioners have been going strong since 1901. One of the earliest shops In Old Delhi, it is famous for its mouth-watering Karachi Halwa which is a rubber-like dessert made out of cornstarch. At Chaina, the Halwa is served in 4 different flavours that include Ilaichi Pista, Badam Pista, Kaju and Kaju Ilaichi. Go try! 
Location | 6499, Fatehpuri Chowk, Chandni Chowk 
Dal Ka Halwa @ Shyam Sweets
Serving Delhiites for decades on end, Shyam Sweets is a local favourite. Apart from making the most appetizing sweets, they make a delicious Nagori Halwa, Gajar Halwa and Dal Halwa. All their halwas are quite rich in taste and prepared with desi ghee with lots of dry fruits which gives an additional punch of flavour to their desserts. 
Location | Chawri Bazaar
Gajar Halwa @ Kaleva Sweets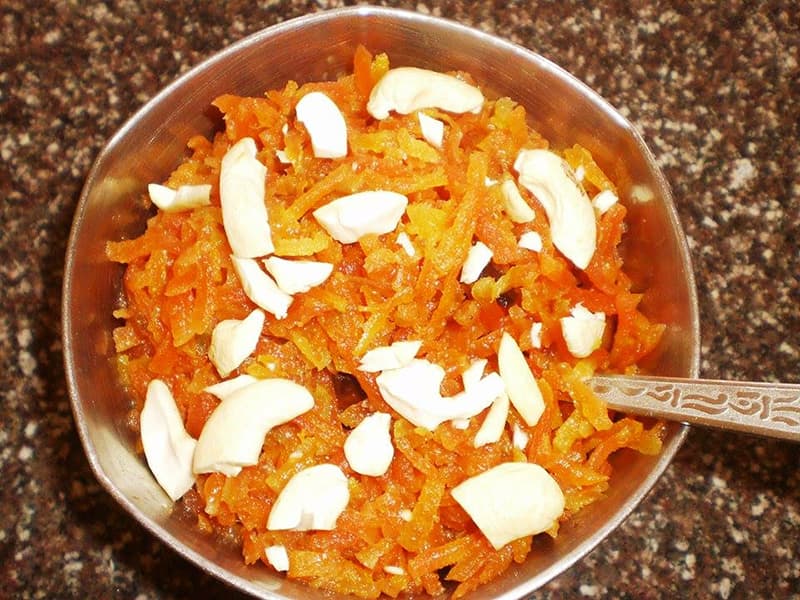 Kaleva Sweets located in Gole Market has also been around for ages and is much loved for its quick bites, tea time snacks and range of sweets. It is forever packed which shows its popularity and is also great value for money! When here, do try their Gajar Halwa that is truly one of the best in the city! 
Location | Gole Market
Moong Dal Halwa @ Gulati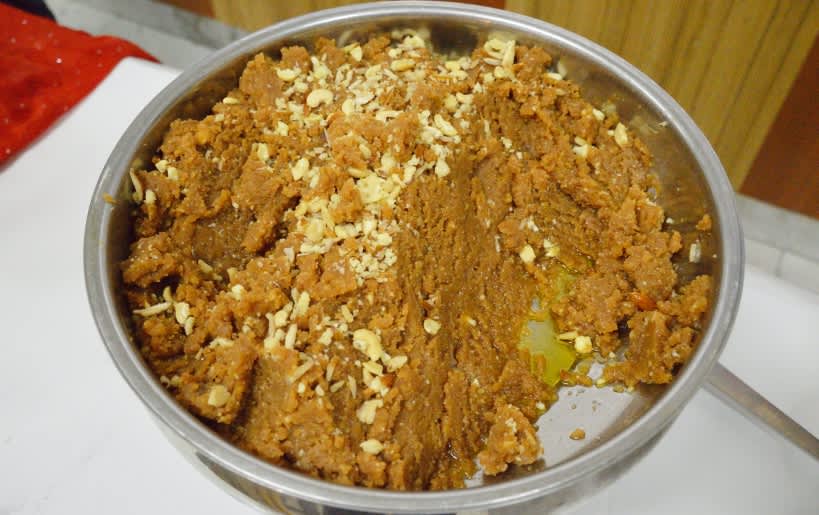 Situated at Pandara Road, the food hub, this is one of the most frequented places in Delhi since their inception in 1959. Among other things, the Moong Dal Halwa is a must try at Gulati's. This Halwa is a regular winter delicacy among Delhiites for its unique taste and is also a much celebrated dessert on festivals like Diwali and Holi. 
Location | 6, Pandara Road Market
Nagori Halwa @ Shiv Mishthan Bhandar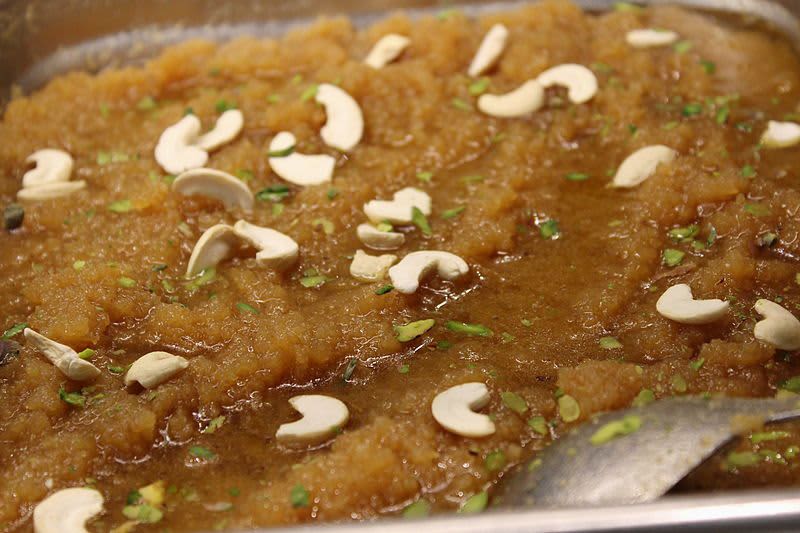 Another famous haunt, Shiv Mishthan Bhandar is known for its mouth-watering Nagori Halwa which is a crispy Nagori Poori had with Halwa and Subzi and is an Old Delhi specialty. Although it is quite a heavy meal in itself, keeping in mind that it's made of Suji and Maida with lots of ghee, it is still one of the most delicious and well-known delicacies that is sure to have you hooked. 
Location | 375, Kucha Ghasi Ram, Chandni Chowk
Karah Prashad @ Gurudwara Bangla Sahib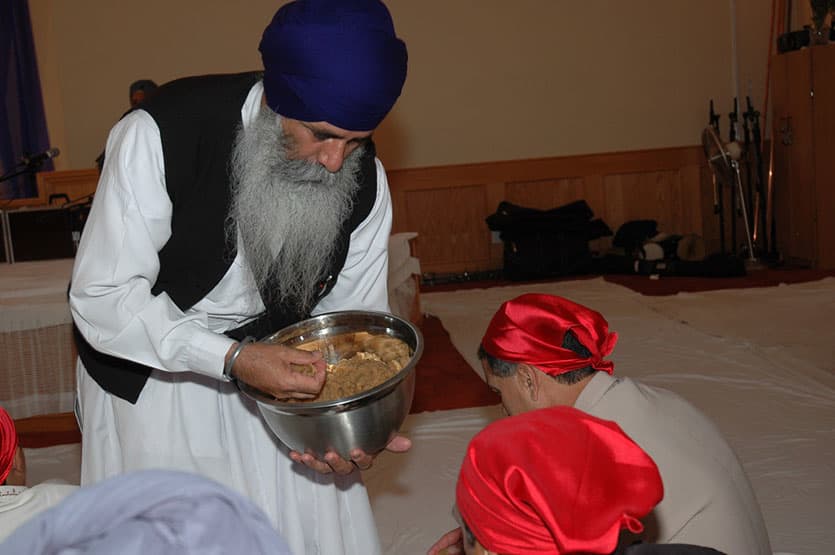 One of the most peaceful worship places and also among the famous, Gurudwara Bangla Sahib is visited by all, young and old. After you've offered your prayers, you are treated with an extremely delicious Atte ka Halwa as prashad which is also very quick and easy to make at home but here, it has ample of ghee and sugar in it (besides tons of blessings!) which all mysteriously adds up to its mouthwatering taste!  
Location | Ashoka Rd, Hanuman Road Area, Connaught Place