Delhi
Oh Sweet Lord! Here's Your Full Go-To List For Super Decadent Desserts In The City
From the super delish, all-time fav brownies from Theobroma, Banoffee Pie from The Big Chill Cakery or the Nutella-doused waffles from Wafflesome, the city is just bursting at the seams with the most decadent desserts you could ever imagine! We've got the full list of all the best places you need to check out RN for a full-on dessert binge:
The Big Chill Cakery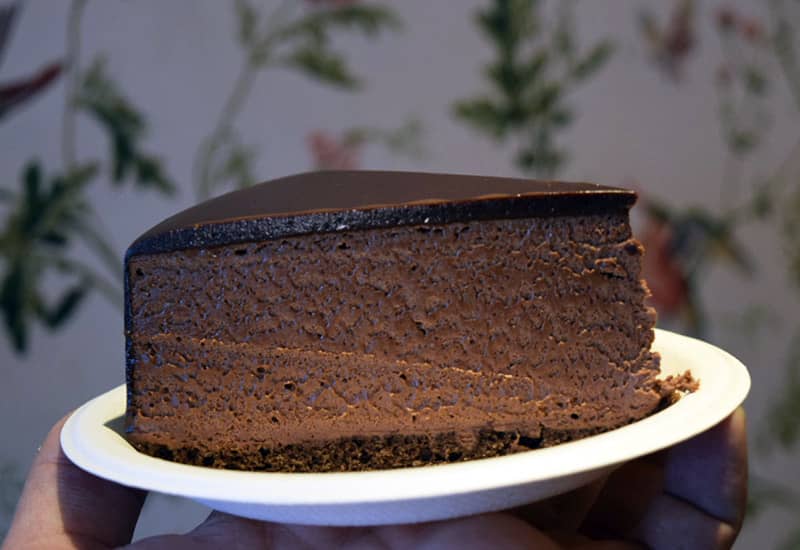 A chirpy, intimate and bright bakery filled with tons of warmth, The Big Chill Cakery is every Delhiite's go-to place when they think of desserts. Their Banoffee Pie, Red Velvet Cake and Chocolate Mousse Cake are definite must-haves when you land up here!
Location | Khan Market & DLF Mall of India, Noida
Elma's Bakery, Cakes & Tea Room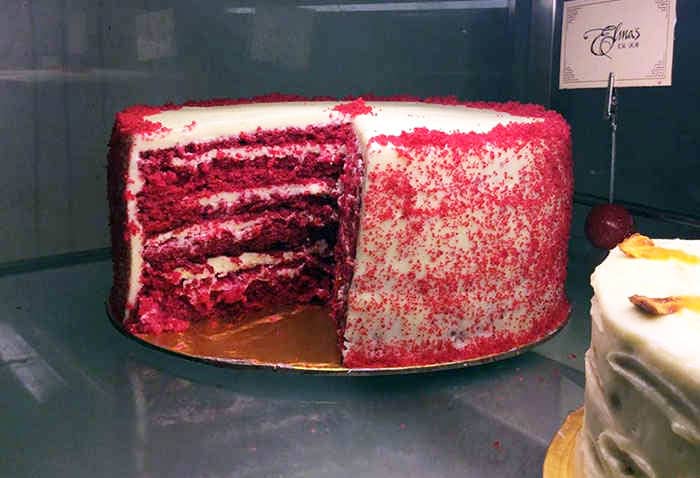 Elma's Bakery, Cakes and Tea Room has been getting rave reviews ever since it opened some time back, and they deserve all the accolades we can throw at them! We absolutely love them for their Red Velvet Cake, Berry Fudge Cheesecake, Rainbow Cake & Salted Caramel Chocolate Cake, to name just a few favourites - go check 'em out! 
Location | 31, 2nd Floor, Hauz Khas Village
Theobroma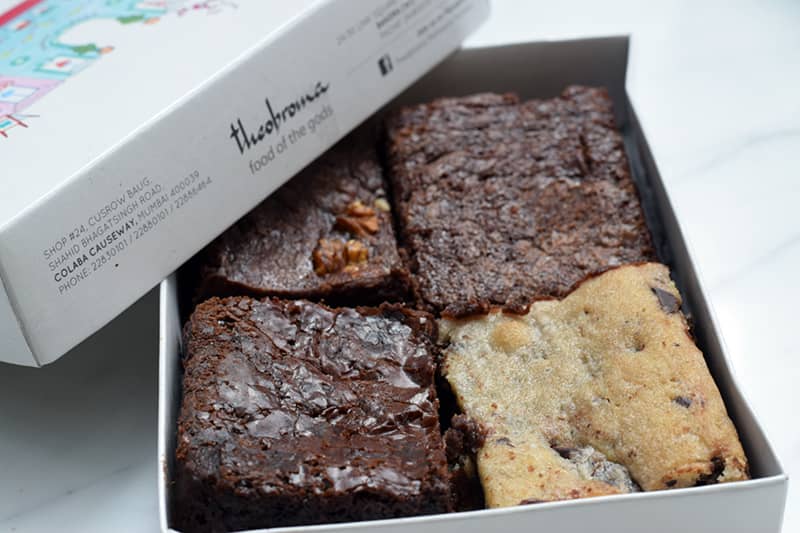 The crowned brownie king from Mumbai has finally made it to Delhi NCR and we can't even express our level of happiness! With brownies that will simply take you to foodie heaven, these guys are here with lots of yummy sweets like brownies (ofc!), Dense Loaf, Banana Cake and Chocolate Pastries! Yum yum!
Location | DLF Cyber Hub, DLF Cyber City, Gurugram
Wafflesome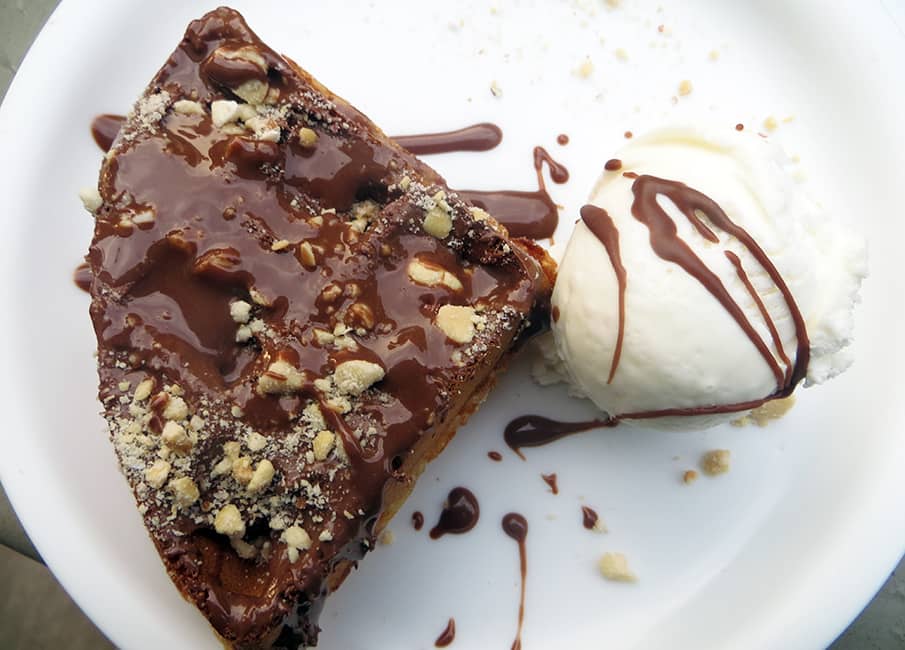 With a small outlet in GK-I's M Block Market, these guys are all about waffles and only waffles! They have seven basic flavours and topping options, thus giving it the customised touch. The waffle flavours include Classic, Chocolate, Nutella, Banana Toffee, Blueberry, Mango and Litchi *yum yum*! Along with this, you can always exchange toppings here and there and get some extra ones added too. Come over!  
Location | M-69, M-Block Market, GK I
Bombaykery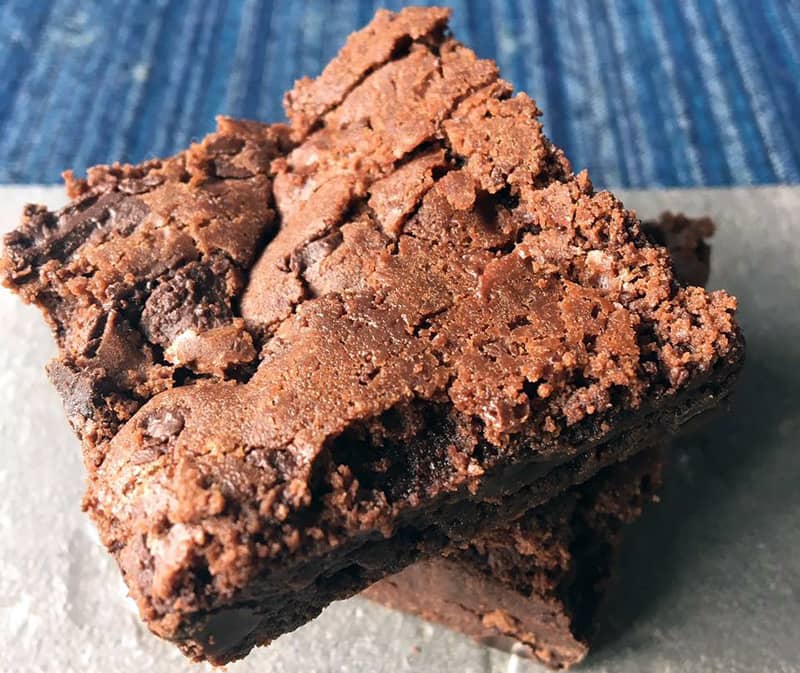 Bombaykery, with their Love For Hazelnut Cake and DIVINE Nutella Cookies, recently sauntered over to DLF Cyber Hub with an all-new outlet and we're totally lovin' their goodies. They've got everything from three different kinds of brownies to a bunch of different cupcakes, cakes, tarts, tea cakes and what not!
Location | DLF Cyber Hub, DLF Cyber City, Gurugram
L'Opera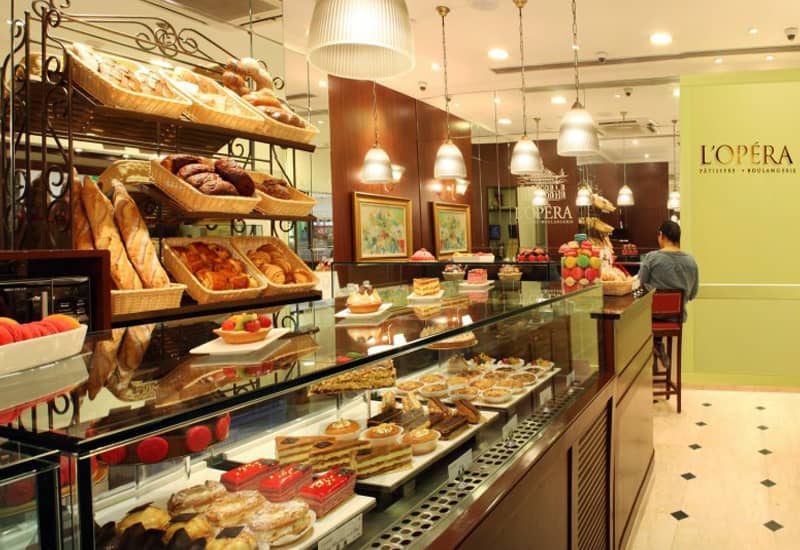 L'Opéra brings authentic and high-end French delicacies to the capital city. You can experience exquisite French pastries, macarons (omg!), baguettes and many other legendary bakery and pastry products; just like in the most renowned Parisian cafés. Their highly recommended pastries are the Mille Feuille, Opéra, Royal Chocolate and Lemon Meringue Tart *drooling already*.
Location | Khan Market, Hauz Khas Village, Select Citywalk, Saket & Other Outlets
Wenger's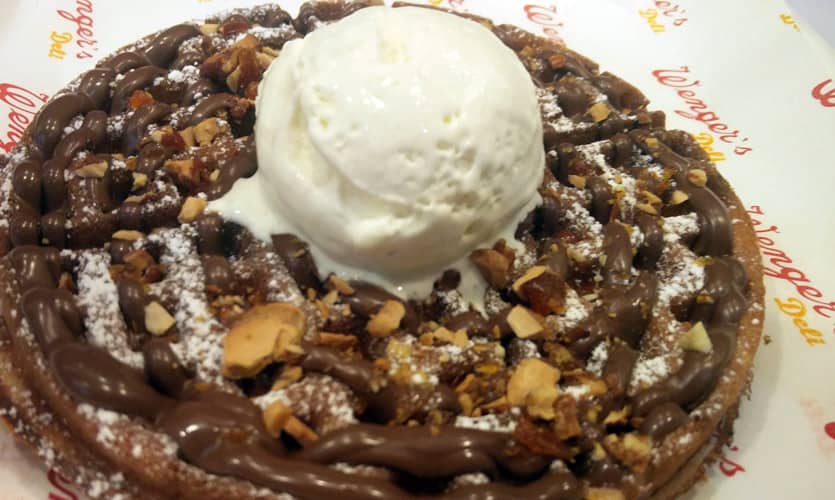 Wenger's in CP - one of the city's oldest bakeries, scoops up the best bakery award almost every year. They have a huge fan following for their desserts, from mousses to puddings to panacottas to pastries and tarts but our favourite is their melt-in-your-mouth Cream Buns. There's limited seating and the place is always packed with hungry Delhiites - come drop by! 
Location | A16, Connaught Place
Theos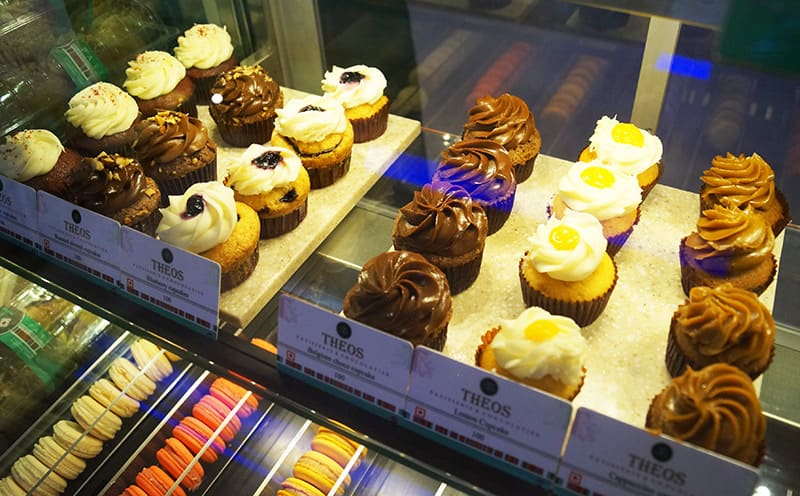 Theos is quite legendary when it comes to desserts. From its thick, sinful shakes to its yummy breads, from its delightful cheesecakes to tea cakes, Theos is always one step ahead to deliver the quality you'd expect. When here, do try their Strawberry Baked Cheesecake & Chocolate Tiramisu, which are just divine!
Location | Sector 41 & 50, Noida
Maison Des Desserts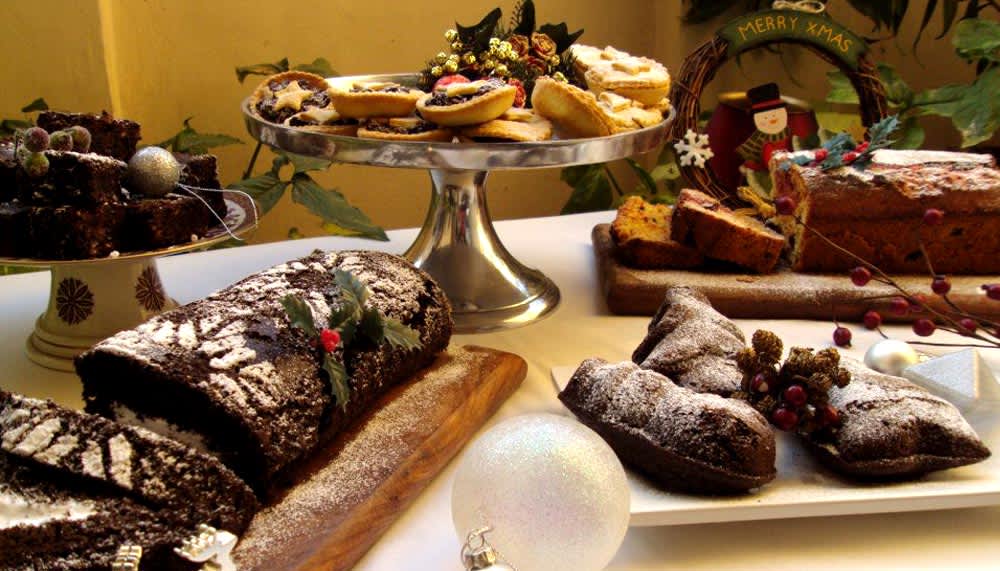 Maison Des Desserts is a home-style patisserie offering freshly prepared gourmet desserts and tea-time petit fours using only the finest international ingredients to whip up authentic desserts. Tucked away in the trendy HKV, you must try their Citron Roulade and Red Velvet Cake, which are super scrumptious!
Location | T-49, Hauz Khas Village
Whipped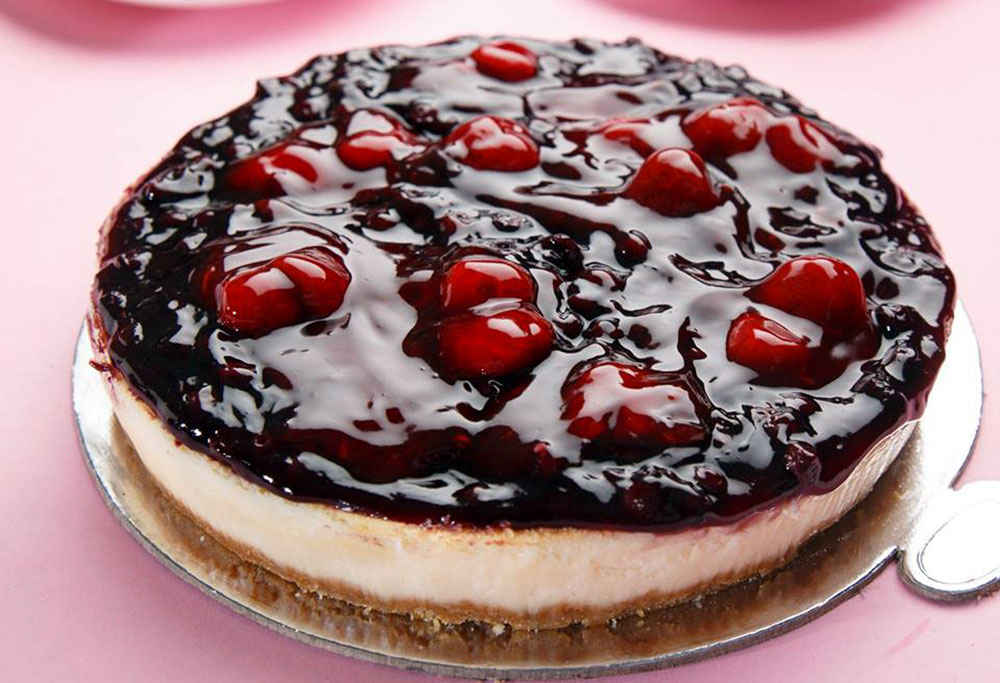 Whipped is a dessert boutique, a small colourful café with limited space serving fast food, Italian, bakery goods, traditional desserts and ice-creams with a twist. Wildly popular in all of South Delhi and beyond, they pride themselves on the freshest cakes, and their Cheesecakes in particular are all-time faves!
Location | E-556, GK II
Miam
With a recent store opening, Miam is one place where you can go to fix your gourmet dessert cravings! With an extensive range of macarons and pastries so fancy that we can't even pronounce their names, Chef Bani Nanda with her expertise is here to change the world of pastry in Delhi! Head on over!
Location | A-15A Front, Hauz Khas
The best part of a meal - skip dinner and go straight for the desserts - and you now know exactly where to head to!