Delhi
The Food Of The Gods & Gourmands Alike | These Stores Stock The Best Cheese In Delhi
There was a time when one could only find a handful of varieties of cheese in Delhi, but with the growing list of foodies and wine lovers, one can indulge in everything from soft cheese, hard cheese, blue cheese to flavoured cheese. We've scoured the cityscape looking for the best stores for you to drop by at - scroll away!
Fortune Gourmet
This is a store that offers you a stellar variety of cheeses. This place is a wonderful discovery especially for those living in South Delhi. Here, you can shop for Gouda, Bocconcini, Italian Mozzarella (if you're thinking about making pizza tonight), Mascarpone, Kwark, Sour Cream, Ricotta Scamorza & Chèvre (the original French cheese made from goat's milk). Woah!
Call Them | +91 9810 178 541 & +91 11 6564 2270
Location | 144/9, Ground Floor, Vasant Kunj, Kishan Ganj
The Cheese Ball, Flanders Dairy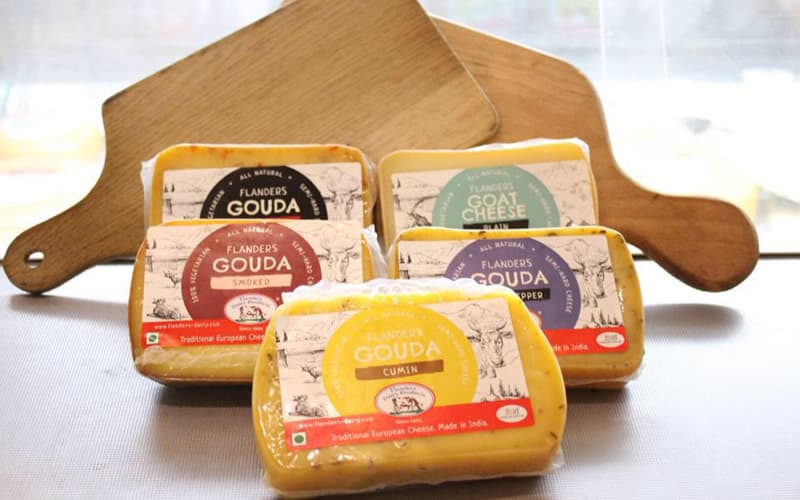 The Cheese Ball offers original European cheese that's produced in the outskirts of Delhi. Flanders Dairy products follow the quality standards of European cheese makers when whipping up their cheeses. Some of the kinds of cheese that you can buy from Flanders Diary include Kwark, Ricotta, Scamorza, Bocconcini (fresh Mozzarella), Red Chilli Gouda, Semi-hard Goat Cheese, Fresh Goat Cheese, Smoked Gouda & much more. Go see!
Call Them | +91 11 2465 3789
Location | 31, Mehar Chand Market, Lodhi Road
Gogia's Store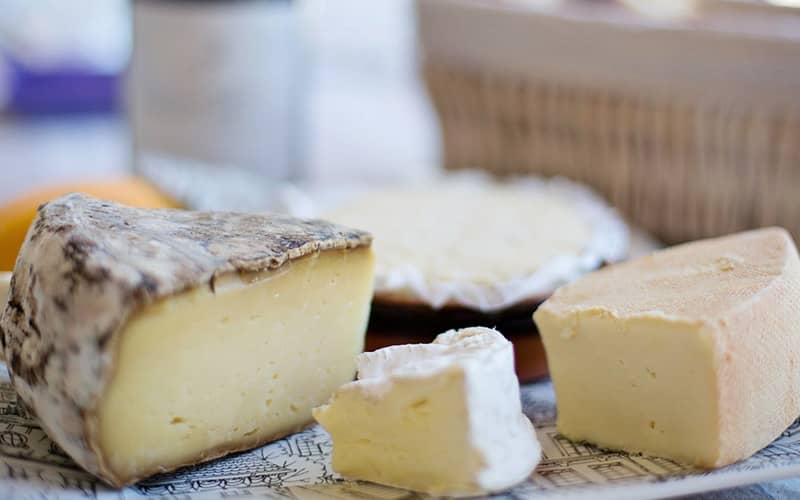 Nestled in the Mecca of all gourmet markets, INA, this place is a definite go-to stop in your hunt for the perfect wheel of cheese. They offer the original Stilton, Camembert, Gruyère & Swiss cheese in their shop. While you're here, you can also shop for mushrooms, jams, sauces, noodles, canned meat products, oils & pastas - they've quite the collection!
Call Them | +91 11 2462 4809
Location | 280-282, INA Market, INA Colony
Passion Cheese
This shop offers 100% vegetarian & rennet-free cheese, which is pretty unheard of in the city. Here, you can buy garlic, onion, coriander & cumin flavoured cheese (made for the Indian palate). If you are looking for Gouda, Edam, Parmesan, Mozzarella, Mascarpone, or Bocconcini, they're happy to jump to the rescue for you to impress your gourmand friends!
Call Them | +91 11 4163 5891
Location | Select Citywalk, Saket
Allied Fruits and Florists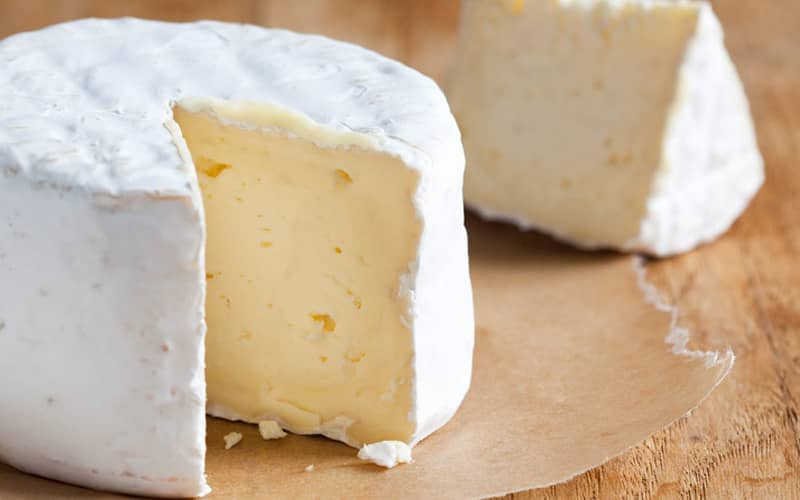 Khan Market is a popular destination for anyone who's looking for good quality cheese. This shop has been in business for the past 40 years, and they definitely know their cheese. They carry Denmark's Havarti (semi-soft cheese which is made from cow's milk), Belgium's Limburger (aromatic & spicy) and American Colby (sweet cheese). Their products are high on quality and reasonably priced, so get in there!
Call Them | +91 11 4175 7003, +91 11 2464 2509 & +91 9891 187 360  
Location | S No 58-B, Khan Market
Steak House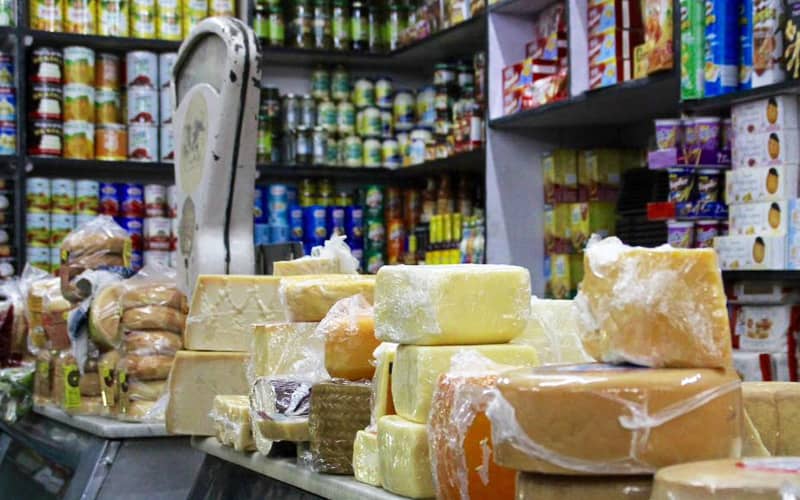 This place is known for the primo quality of cheese that they offer. It's very simply a paradise for gourmet food lovers. This small store (opened in 1963) has quite a few imported cheeses for you to pick up (not to mention your regular local brands too). They stock cheese from France (Brie), Spain, Australia, Holland, Italian, English & American. Nice!
Call Them | +91 11 2465 8034, +91 11 2465 8037 & +91 11 2461 1008
Location | 13/8, Jor Bagh Market
Choudhery Cheese Bazar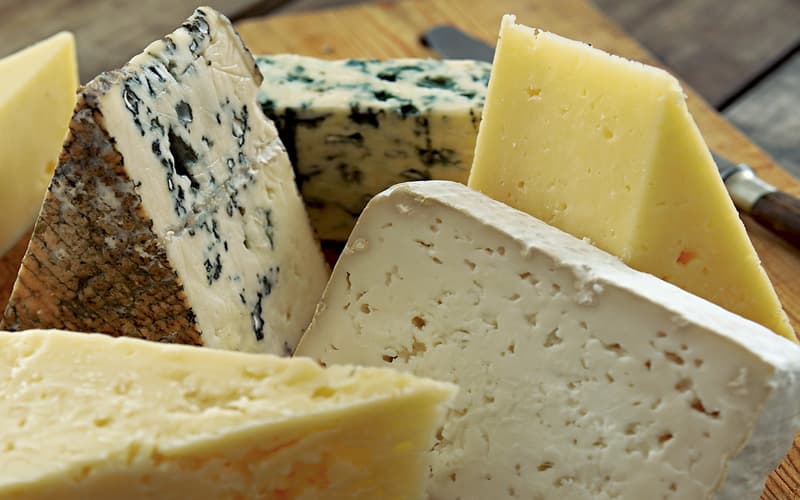 Cheese, one of the best ingredients created by man, has found it's way into the world of culinary art and everyday home cooking. It's been a favourite amongst the Italians, the French and now India. Choudary Cheese Bazaar has some great varieties of cheese in town such as Cheddar, Feta, Gouda, Parmesan, Mascarpone, Ball, Edam, Smoked, Ricotta and Processed cheese. Come drop by!
Location | E-38, Site - B, Surajpur Industrial Area, Greater Noida
Le Marche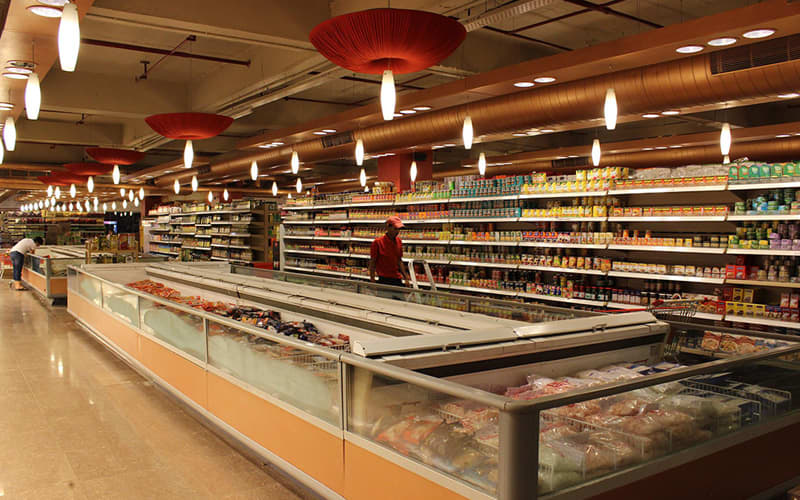 Sugar & Spice is another favourite destination for cheese lovers in Delhi. They have outlets in Vasant Vihar, Select Citywalk in Saket and even Gurgaon. They have a wide range of imported cheeses from all over the world. Whether you're looking for Gouda, Mozzarella or Bocconcini, you will definitely find them here. They also have a large range of packaged meat products. This is basically a shop where you are can find everything under one roof!
Locations | Vasant Vihar, Khan Market, DLF Galleria, DLF Phase IV & Other Outlets
Foodhall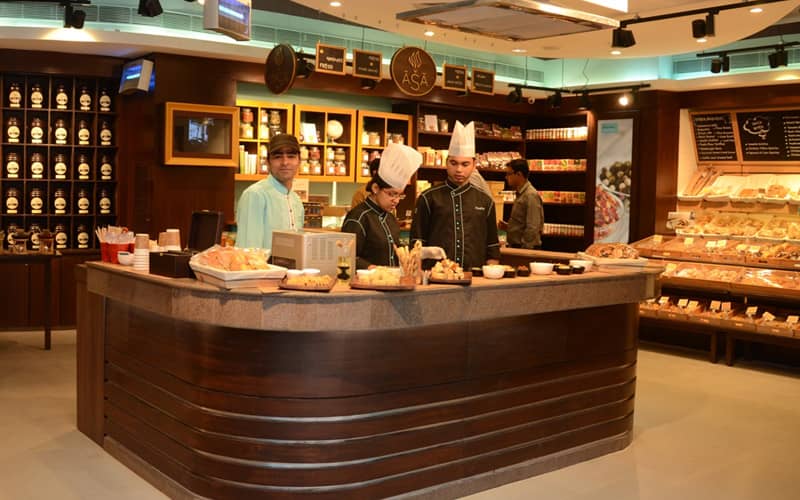 For the love of cheese look no further - Foodhall brings you a gorgeous assortment of cheeses of different textures, tastes and types. And if you're plating up a cheese platter, you can find the perfect accompaniments to go with it right here! So, be it elegant party fare, a casual drinking scene or just a craving to gorge on some delicious cheese, Foodhall has your back!
Locations | DLF Place, Saket, DLF Promenade, Vasant Kunj, DLF Cyber Hub, Gurgaon & Other Outlets
So now if you're thinking of having a classy wine and cheese party at your place, head to these places to stock up and make your party a success!