Delhi
Hot Litti, Spicy Chokha, Sattu Coolers & More: Where To Score The Best Bihari Food
Delhi is a magician's cauldron when it comes to food. Migrations to this historic city has brought with itself flavours and shades of many communities, be it in terms of food, clothing or dialect. The city sizzles and whistles with all the cultural richness that gets added to its personality with every passing day!
Home to people from across the subcontinent, Delhi also houses many people from Bihar, but how many authentic Bihari eateries, other than a few, can you count on your fingertips? Not many, we're sure. But no worries! To satiate all those cravings for the regional cuisine from this part of the country, we've brought to you the best of options available in and around town. Check 'em out! 
The Potbelly Rooftop Cafe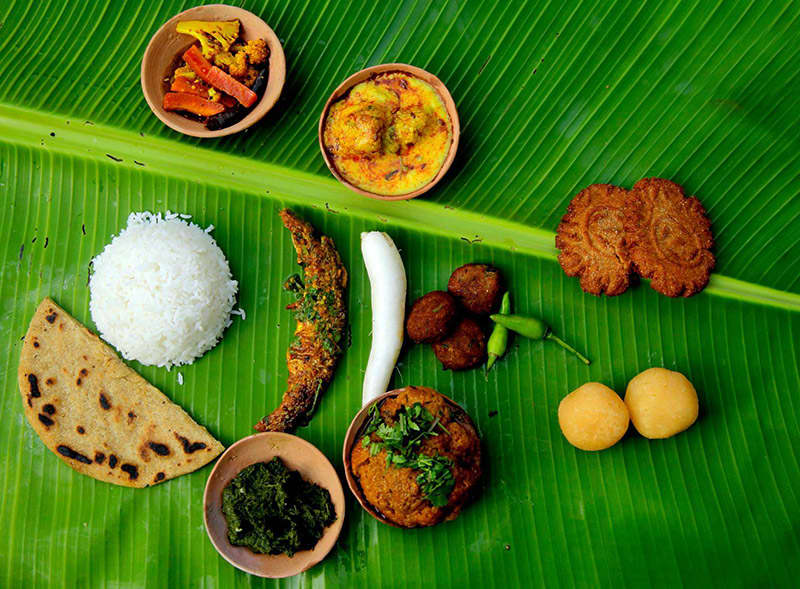 One of the very few Bihari eateries-cum-cafes in town, this is a one of its kind cafe with an attractive colourful aura and mouth-watering Bihari food. They also have beautiful rooftop seating along with free WiFi (yay!). Apart from Litti Chokha, they also serve other authentic Bihari delicacies like Sattu Cooler, Chaaps, Maher and Baggia Basket!
Locations | Shahpur Jat & Bihar Niwas, Chanakyapuri
Meal For Two | Rs 1,000
Check Out Their FB Page | https://www.facebook.com/ThePotbelly/
Magadh & Awadh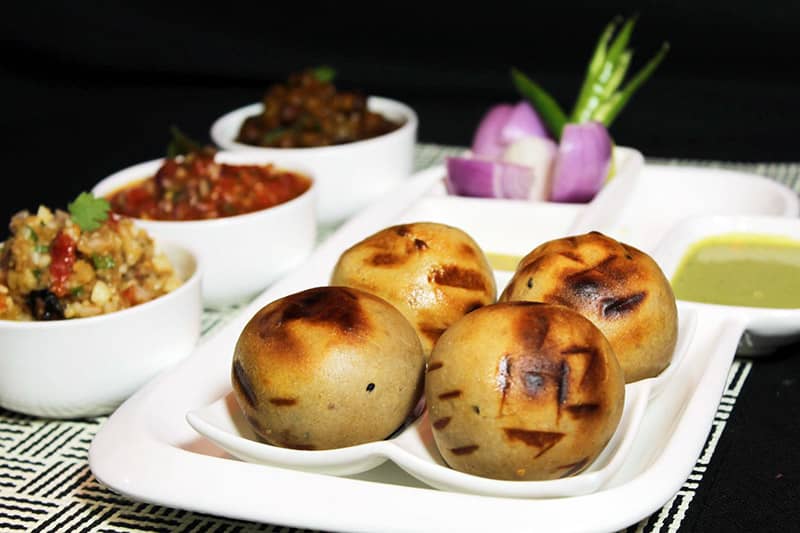 A cool joint nestled in GGN's happening Sector 29 market, Magadh & Awadh is a much recommended place for those who want to try out delectable Bihari food alongside live music, sports screenings, free WiFi and much more. Their Magadh Wali Maans Kebab, Litti Chaat and Bhuna Maans are just too good to be missed!
Location | SCO 396, Near IFFCO Chowk Metro Station, Sector 29, GGN
Meal For Two | Rs 1,200 (With Alcohol)
Check Out Their FB Page | https://www.facebook.com/magadhandawadh/
Jharkhand Food Stall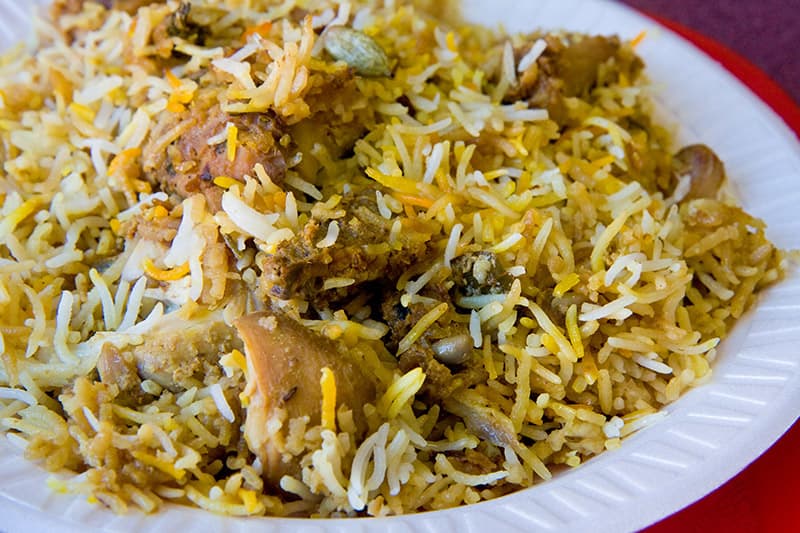 Dilli Haat brings the best of cuisines from all over the country and the Jharkhand Food Stall has a lot to offer to those of us who love Bihari khana. Jharkhand might be a different state now, but regardless of the borders, the states still share the cuisines. The stall does super delish Madhwa Roti Saag and the Awadh inspired Mutton Biryani! 
Location | Dilli Haat, Opposite INA Market, Aurobindo Marg
Meal For Two | Rs 500 
Cafe Lota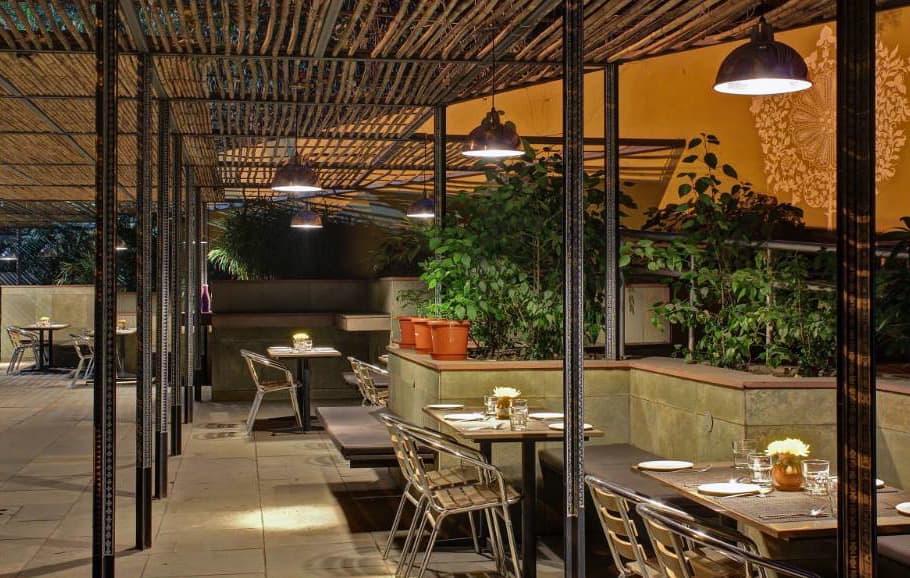 Enjoy the quaint setting of this cafe that will give you a regional tour of India through its lip-smacking delicacies! The Bihari cuisine served here is not only great in taste, but will instantly be a hit with you and your companions with their amazing style of plating. Gorge on Sattu Paratha Aur Chokha and Sukka Mutton without fail when you're here!
Location | National Crafts Museum, Gate No. 2, Bhairon Marg, Pragati Maidan
Meal For Two |  Rs 1,200
Check Out Their FB Page | https://www.facebook.com/CafeLota/
Litti.in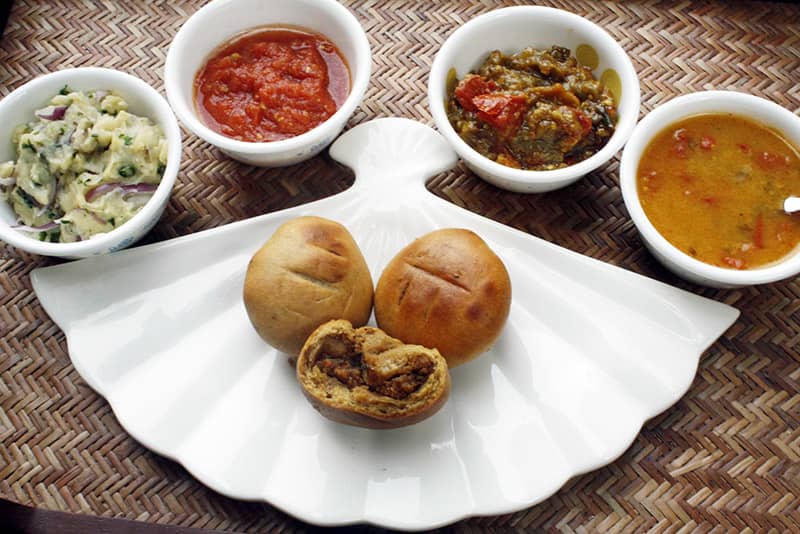 Litti.in is a little takeaway joint that appears like an oasis to all those who're looking for some real lip-smacking Bihari food on the go.They serve the Bihari delicacy - litti, in different varieties. The options in their menu are super pocket friendly and are a hit with the customers. You simply gotta try their Sattu Paratha with Ghoogni, Litti Chokha and Mutton Curry!
Location | Shop 1-A, C-10, Malviya Nagar & D Block, East Of Kailash
Meal For Two | Rs 300
Call Them | +91 9650 114 758
Order Online Here | http://litti.in/
Check Out Their FB Page | https://www.facebook.com/litti.in/ 
Café Wanderlust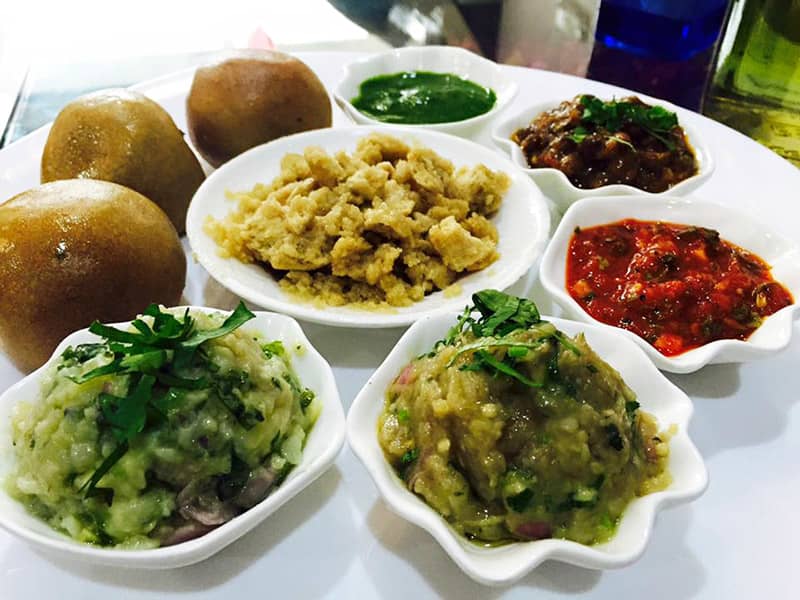 A cafe that brings the best of India and its cuisines in a warm and alluring setting, Cafe Wanderlust also offers many specialities from the humble state of Bihar. The Litti Chokha at this cafe is one of the most recommended dishes! The platter is served with green mint-coriander chutney for a unique flavour. The meal can be paired with their special Adrak Wali Chai, for some added desi tadka! 
Location | SF-53-54, First Floor, DLF Galleria, DLF Phase 4, GGN
Meal For Two | Rs 850
Check Out Their FB Page | https://www.facebook.com/cafewanderlust/ 
Bihar Ki Rasoi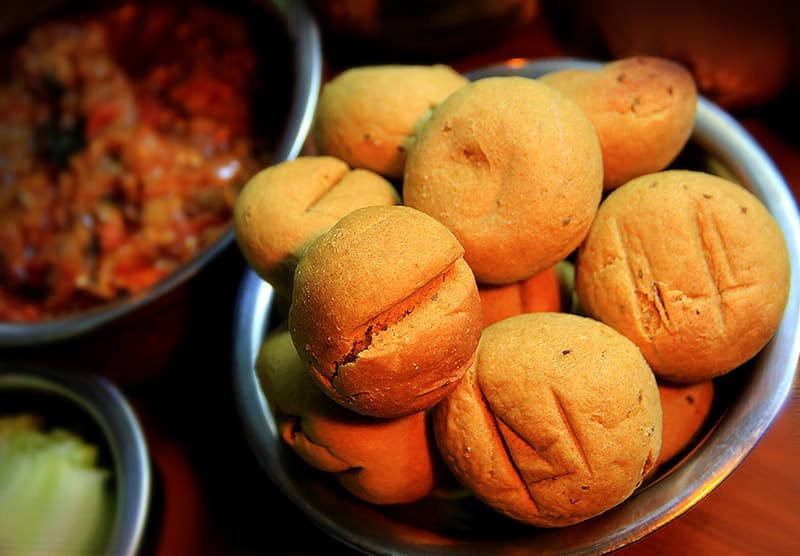 Tucked away in a quiet corner of the otherwise lively Dilli Haat, this one offers an assortment of traditional Bihari street food and main course dishes that will remind you of the Boring Road in Patna for sure. The place has a vibrant decor for you to chillax at and the Litti Mutton served here is a perf blend of tenderness and juiciness. Also check out their Egg Rolls that are a hot favourite!
Location | Stall 14, Dilli Haat, Opp INA Market, Aurobindo Marg 
Meal For Two | Rs 500
Check Out Their FB Page | https://www.facebook.com/BiharKiRasoi/
With all these restaurants offering lip-smacking Bihari cuisine, we're sure that all those cravings for Litti Chokha will be fulfilled. And in case you haven't tried this delicious Bihari staple already, then head over to these listed restaurants that will surely make you fall in love with it!