Delhi
Bend it Like Tricky Taka | An Interview with the Founders of Tricky Taka
With the aim of reintroducing the meaning and scope of fitness, Tricky Taka brings to Delhi its first ever artificial grass football facility to ensure the Delhiites go all out in making football a widely loved and enjoyed sport. Breaking stereotypes and infusing motivation on it's way, this unique initiative encourages the sport among one and all.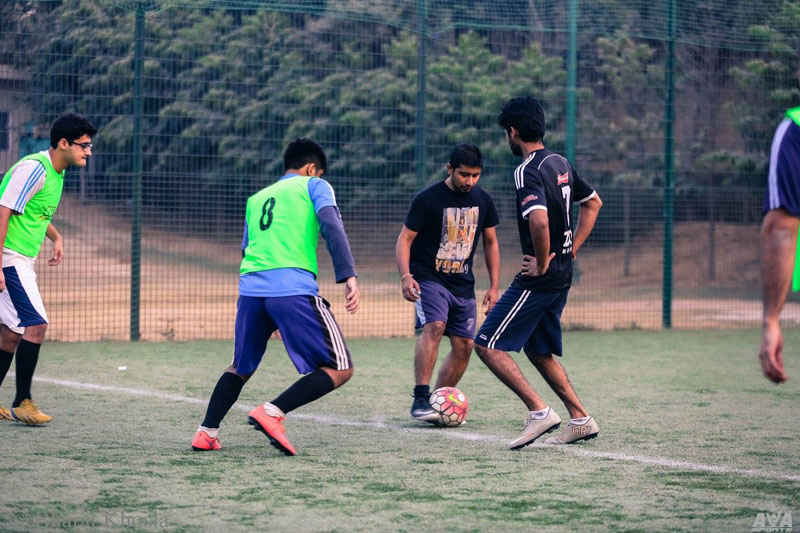 What was the igniting spark behind opening an artificial grass structure for football enthusiasts in Delhi?
India has the 2nd largest community of football enthusiasts in the world, but we don't have proper infrastructure to support the sport. At Tricky Taka, we provide state-of-the-art infrastructure along with great management to provide a quality footballing experience. Tricky Taka wants to break the stereotype that gyms are the only way to remain fit, we want to encourage people to resort to sports as a motivation to remain fit.
Tricky Taka is an unique name. How did you decide on it?
Tiki-Taka (commonly spelled tiqui-taca in spanish) is a style of play in football characterised by short passing and movement, working the ball through various channels and maintaining possession.Tiki-Taka moves away from the traditional thinking of formations in football to a concept derived from zonal play. A little word play by our team members turned Tiki-Taka into Tricky-Taka, making it sound like a combination of Football tricks and short passing.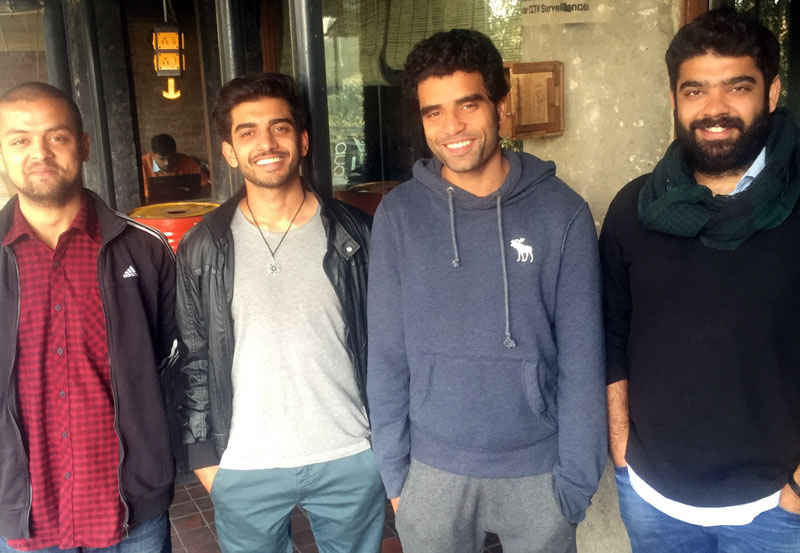 What were the hurdles on your way to setting up this one-of-a-kind sports infrastructure?
Well the biggest one definitely was being the first facility of its kind in Delhi. There was a lot of research that went into it. We had to procure the best material for the facility and also understand the mindset of a football enthusiast so we could provide them with the best football experience. Our mission is to promote football by providing the players the best infrastructure along with organized football.
What facilities can Delhiites expect from Tricky Taka?
Tricky Taka aims to be a one stop solution for football. We have set up 2 5-a-side, FIFA Approved artificial grass pitches with Iron Clad Cages. These cages enhances the football experience and makes the sport more exhilarating. Each cage is equipped with LED Lights, that provides the player and option to play at any time of the day. We have also opened a cafeteria, aptly named 'Offside' where you can enjoy healthy shakes and snacks after an intense game. We're also soon starting up with Training Programs for various age groups.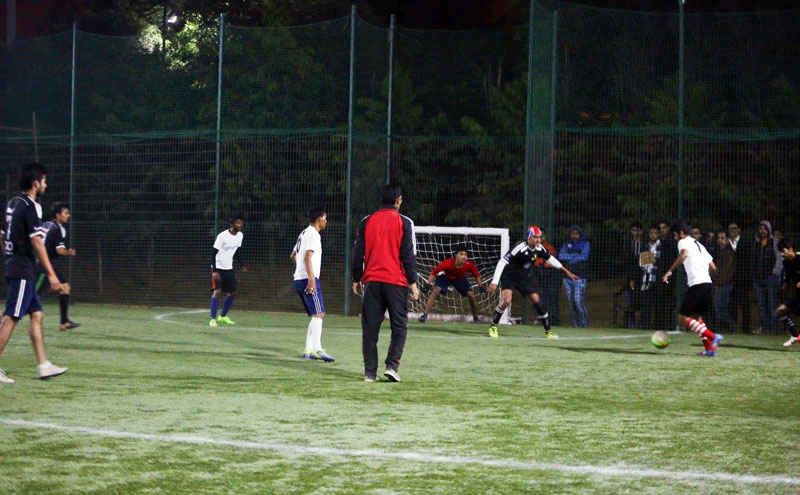 What do you think makes Delhi 'So Delhi'?
What makes Delhi 'So Delhi' is its people. The city has its own sense of belonging along with its old rustic charm. Delhi is home to different ethnicities and people from all walks of life which makes it the people's city. After all where else can you find an Egyptian eating a Dosa sitting in a North Indian Restaurant.
On an ending note, do you think Delhi is a city of football lovers and see it emerging as a loved sport among the Indian audiences?
We think Delhi is the football mecca of India - the immense passion this city has for the sport is absolutely astounding! People love to play the sport, people follow the sport and most importantly people simply love the sport. And here at Tricky Taka we are trying to make our own dent in the Football Universe. 
Football is coming in big in the country, it's high time we capitalize on the talent the sport has. With the rise of ISL and India hosting the Under 17 world cup in 2017, India is on the right track and before we know it India will definitely emerge as top country in the sport.