Delhi
Being Totally Finicky About Our Cheesy Pies, We Decided to Take Sbarro Out For a Pizza Spin
Do you love pizza but fail to finish an entire pizza on your own, and thus have to be at the mercy of other people who could share it with you? Or do you wish to try out different types of pizzas but find the quantity too much to be handled solely by you? Well, today we're about to solve that problem for you. How, you ask? By introducing you to Sbarro, of course! So here's all about our foodie sojourn and exactly what we loved (or hated) -
Chicken Tikka Pizza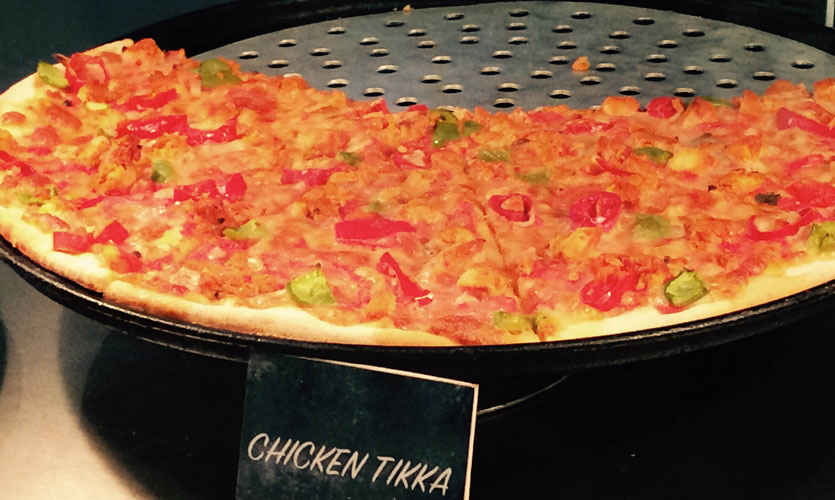 The pizza is a delicious blend of spicy chicken tikka, along with paprika, some veggies and a thin crust. What's more, there are ample chunks of extra chicken tikkas served on the pizza, which means a tikka for every bite you take!
NY Cheese Pizza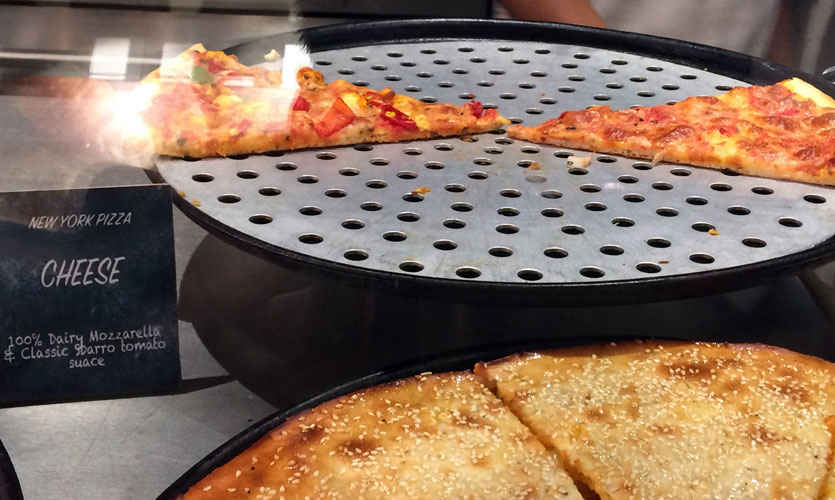 Probably one of the most popular choices from the menu, the NY Cheese Pizza is a heaven for all the cheese lovers. The pizza exudes cheese in every bite that you take and you are not going to be disappointed by it. There are no vegetables on it, so the taste of cheese along with the rich taste of sauces comes off as the perfect contrast for your taste buds.
Spicy Paneer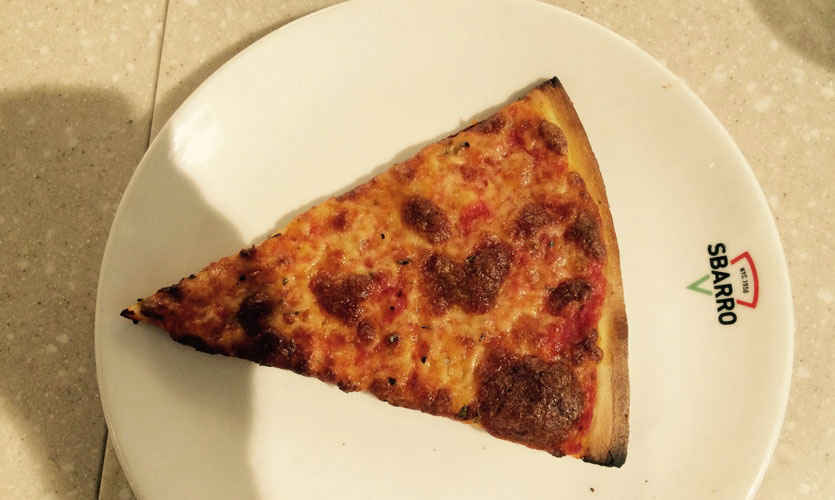 If you're a vegetarian and / or just love to have paneer, this is a delight for you! The pizza boasts of juicy, succulent paneer pieces, served with paprika and the flavour is totally desi. Plus, the level of spice is just enough to make your eyes water but it will still leave you wanting more; it's an ideal pizza for any desi food lover around town.
Fudge Nut Brownie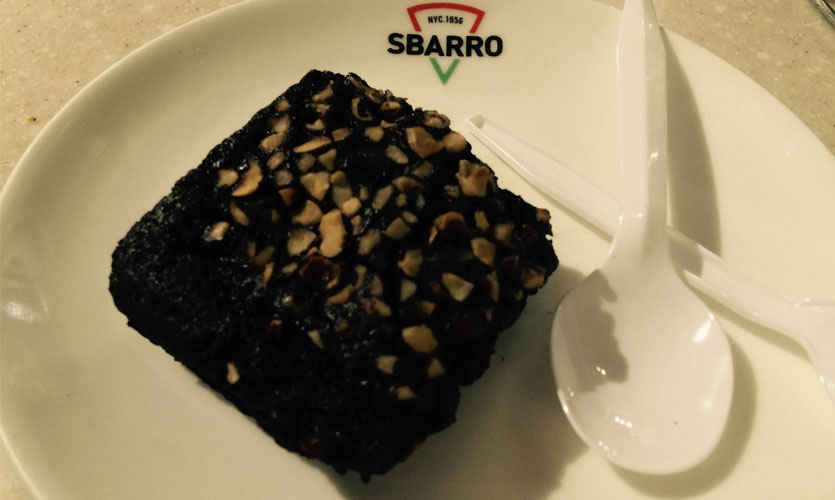 The brownie comprises of just the right level of sweetness that you look for in a brownie, topped with nuts and hot enough to be devoured at the exact moment as it comes to your table. The brownie proposes a nice ending to your evening, with its rich chocolaty flavour and sweetness.
 
Fair to say, Sbarro is a recommendation we make for all the pizza lovers who are tired of eating the same old pizza time and again, and to the people who probably are not fans of pizzas but Sbarro will be a different experience for them. So why not give this place a try the next time you have a craving for pizza?
 
Meal for Two | Rs. 550 - 650
Location |  N-4, N Block, CP