Delhi
5 Of Paschim Vihar's Best Grub Fixes Where You & Bae Can Have A Meal Starting @ Rs 200!
We've been doing the rounds of Paschim Vihar trying to find answers to your hunger pangs and now here's a sorted list of places which you must try when in the vicinity. From cafes to roll joints to Chinjabi food, they have it all and fairly cheap too. The friendly vibes, colourful markets and handy metro connectivity makes it easier chill here.
So let's explore what Paschim Vihar has in store for your tastebuds: 
1. London Grill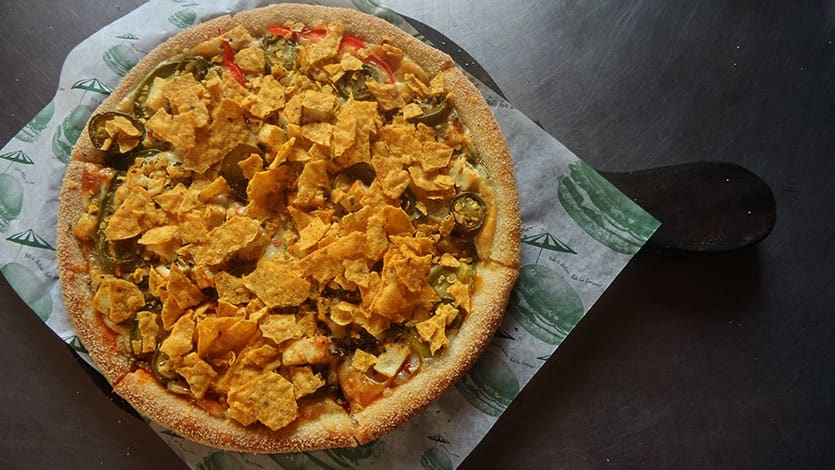 Food Overloaded's neighbour from the same locale but serving burgers that will definitely make you wish you had two stomachs. They serve a bunch of things like pizzas, tacos and sandwiches but we only find the burgers worth a second visit. This place is popular because of the trio sauces that they serve with every burger. The drinks are pretty good too, so drop by sometime!
Location | London Grill - DDA Market (Gole Market)
Meal For Two | Rs 500
Must Haves | Big Snacker Burger & Black Currant Pint
Timings | 10 AM – 11 PM
Call Them | +91 9654 511 188
Check Out Their FB Page | https://www.facebook.com/LondonGrill.PaschimVihar/
2. Food Overloaded
A small and quirky cafe that was bound to be a student fave. Located near new Bharati Vidyapeeth, this cafe is always thronged with patrons. Their food is quite delicious and we particularly love their Maggi menu that contains a host of variations on everyone's favourite Maggi. The value for money is great but service can be a little slow at times. Regulars swear by their Dirty Cheesy Fries as the ultimate comfort food! 
Location | Food Overloaded  - DDA Market (Gole Market)
Meal For Two | Rs 500
Must Haves | Butter Chicken Maggi & Dirty Cheesy Fries
Timings | 11 AM – 11 PM
Call Them | +91 9599 648 609
Check Out Their FB Page | https://www.facebook.com/foodoverloaded/
3. Papa Veg Chinese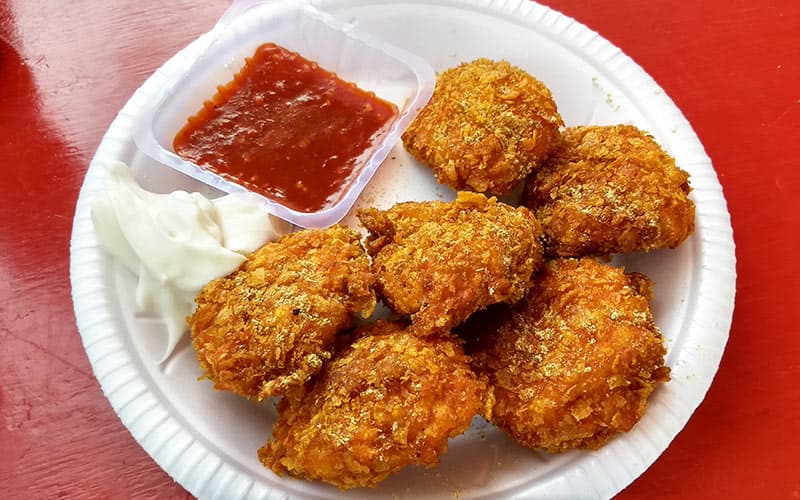 This 5 year old place is Paschim Vihar's best joint serving hygienic Chinjabi food. Like the 'China ka Maal' that invaded Indian markets with their unique yet affordable products, Chinese cuisine has also invaded our hearts with their addictive flavours and made us crave these noodle-y creations every weekend. They serve pretty good food in terms of quality and quantity without pinching the pocket. Thumbs up for this one! 
Location | Papa Veg Chinese - 15, A-2 Block, CSC, Near Mother Dairy, DDA Market
Meal For Two | Rs 450
Must Haves | Chilli Paneer & Kurkure Momos 
Timings | 12:30 pm – 12 midnight
Call Them | +91 8447 331 491
Check Out Their FB Page | https://www.facebook.com/Papa-Veg-Chinese-Food-1598193146874929/
4. Nirmal Vada Pav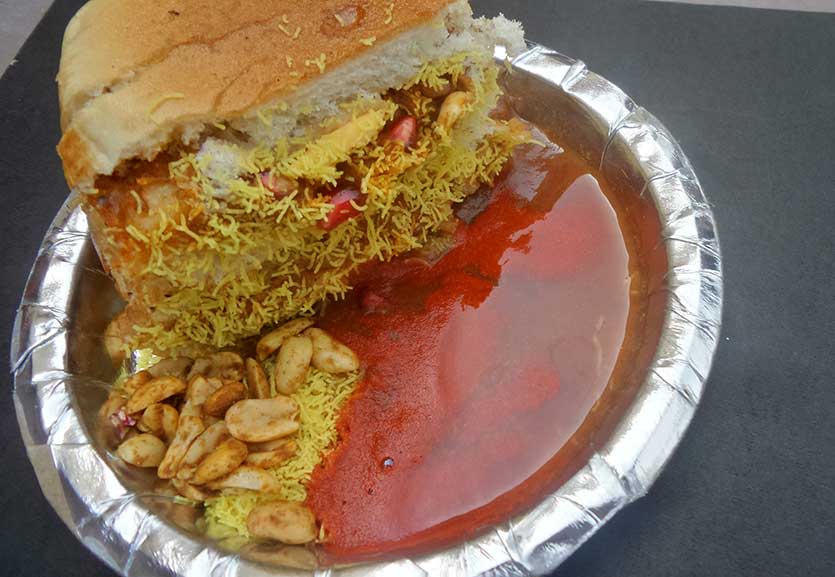 A modest, unassuming shop that gets immensely crowded after 6 PM with people waiting to devour Dabeli, Pav Bhaji and Rolls etc. that makes authentic Maharashtrian snacks and serves them with a hearty helping of butter. Opened up in the locale a while ago, they are an adda for tuition students looking for an inexpensive place to chill. There's a lot of variety for you to choose from including cheese and wheat based vada pavs. 
Location | Nirmal Vada Pav - Shop 26, B-1 Market
Meal For Two | Rs 200
Must Haves | Dabeli, Vada Pav & Nutrela Kulcha 
Timings | 11 AM – 11 PM
Call Them | +91 8588 949 293
5. Little Chef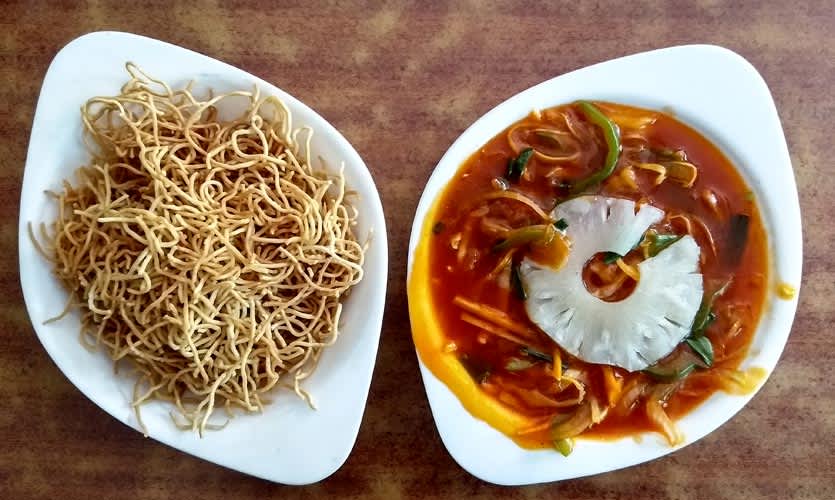 Little Chef's food is inspired by the unique concept of global street food which picks out the best elements of different cuisines and adds a little bit of an Indian tadka to them! The place is located opposite the Jwala Heri Market beside the mall on the main road and they have other branches in Punjabi Bagh and Karol Bagh as well. Little Chef originally started as a roll joint and because of the immense popularity they got, they turned into a casual dining restaurant and still have a roll-full menu that offers fillings you haven't even heard of!
Location | Little Chef - 8-A, Lotus Tower, Near The Fire Station, Jwala Heri Road
Meal For Two | Rs 600 
Must Haves | Veg Biryani & Paneer Tikka 
Timings | 11:30 AM – 11 PM
Call Them | +91 9711 817 219
Check Out Their FB Page | https://www.facebook.com/littlechef.delhi
We hope this article has helped you find the next spot for your foodie binge in Paschim Vihar. Let us know which ones you liked best in the comments below!