Delhi
Your Work Ain't Boring, Why Should Your Office Be? Check Out The Best Co-Working Spaces In Delhi!
As the burgeoning start-up culture takes shape in Delhi, so do co-working spaces. For freelancers, designers, and most importantly, startups, co-working spaces are now of prime importance. Meet like minded people as you work and collaborate on events, without having to worry about technical details like Wi-fi or electricity. Check out some of the best co-working spaces that Delhi NCR has to offer!
So Share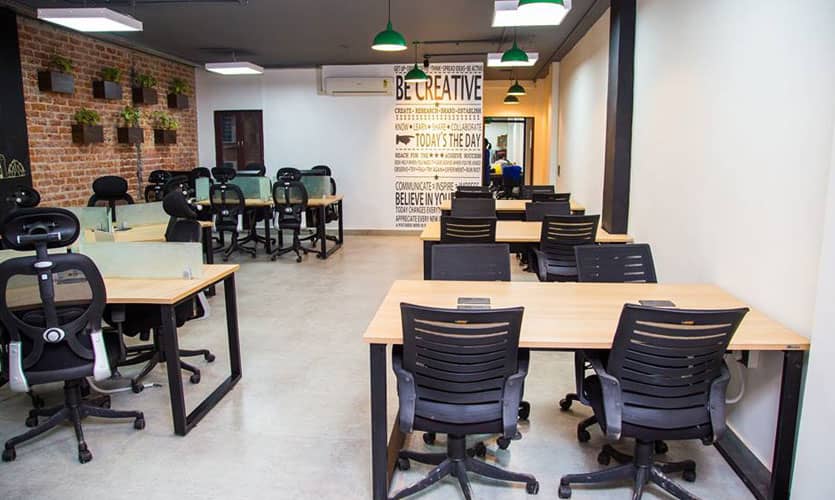 So Delhi has recently launched a spacious, beautiful coworking space for the mad creative geniuses *striving to leave an impact in the world* right smack in the middle of trendy Shahpur Jat! For a super affordable monthly membership fee starting from Rs 4,990, you can look forward to working in an uber-friendly environment with high speed internet, unlimited tea & coffee, additional access to conference rooms bookable on an ad-hoc basis and plenty more *perfect*!
Location | 5-D, Dada Jungi Lane, Shahpur Jat
Call For More Deets | +91 7290 008 672
Website | http://soshare.in
Hauz Khas Social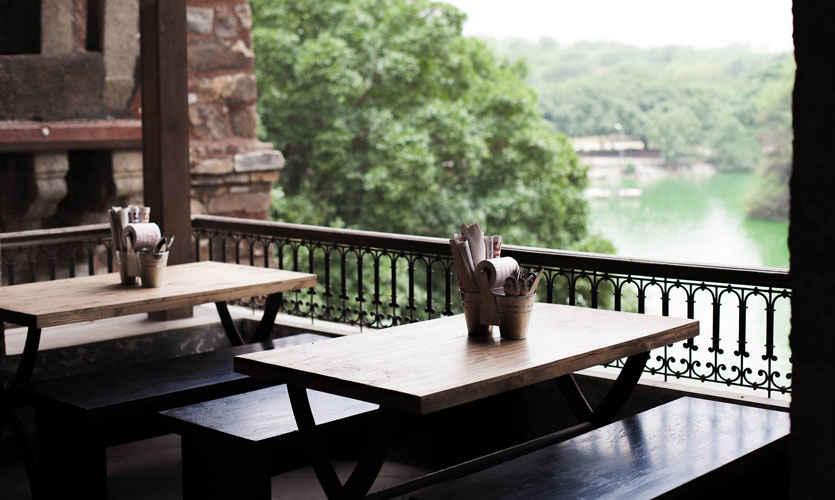 Social Offline offers Wi-fi, conference rooms, printers, stationery and more, combined with the ambience of a café. So you can work without all the uptightness of an office. The area is perfect for around 60 people and you can choose to work from 9 AM to 6 PM. Social Offline works on a monthly basis and costs Rs. 5,000 per month. Added advantage - you can always grab a drink after (or during!) work.
Location | 9A & 12, Hauz Khas Village
Stirring Minds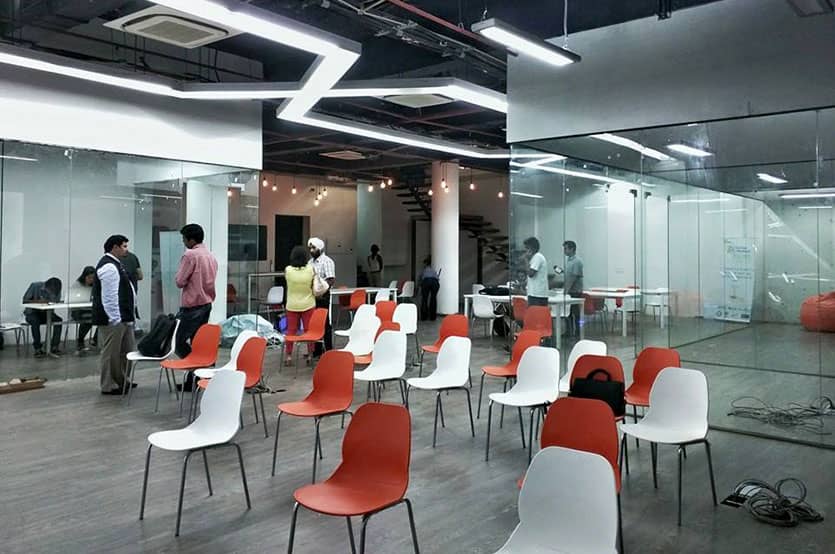 Started with the purpose of 'stirring' your entrepreneurial mind, Stirring Minds is designed for creatives, independents, startups and freelancers. Equipped with space to conduct events, lounge areas to relax, entertainment areas with Netflix and Xbox (yes!), conference rooms and internet, Stirring Minds sure is convenient. You can choose to rent the space part time (Rs. 4,000) or full time (Rs. 8,000). 
Location | A-2/3 Asaf Ali Road
MHS Collective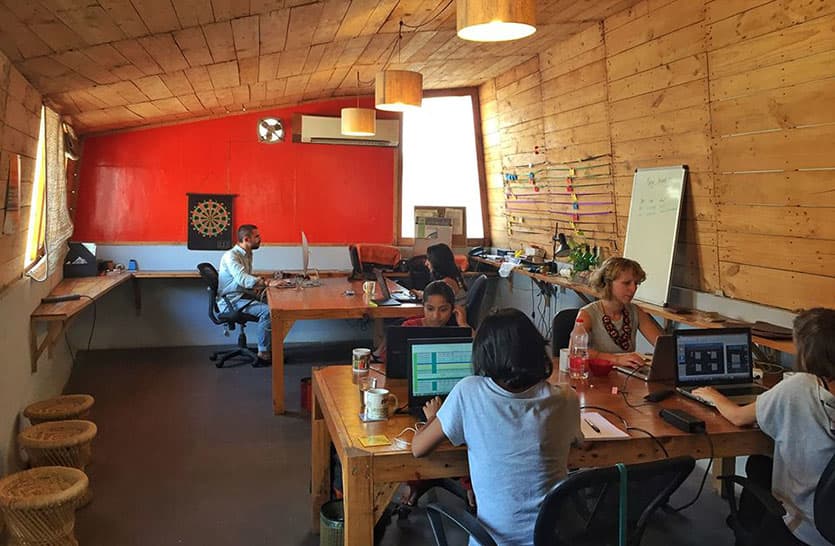 Started by some wonderfully creative minds, MHS Collective is restricted to the more creatively inclined among us (read artists, writers and the like). MHS is equipped with a pantry, high-speed internet and printers. You can share their space at a price of Rs. 4,000 per month. 
Location | C-35 Pamposh Enclave, GK 
Workly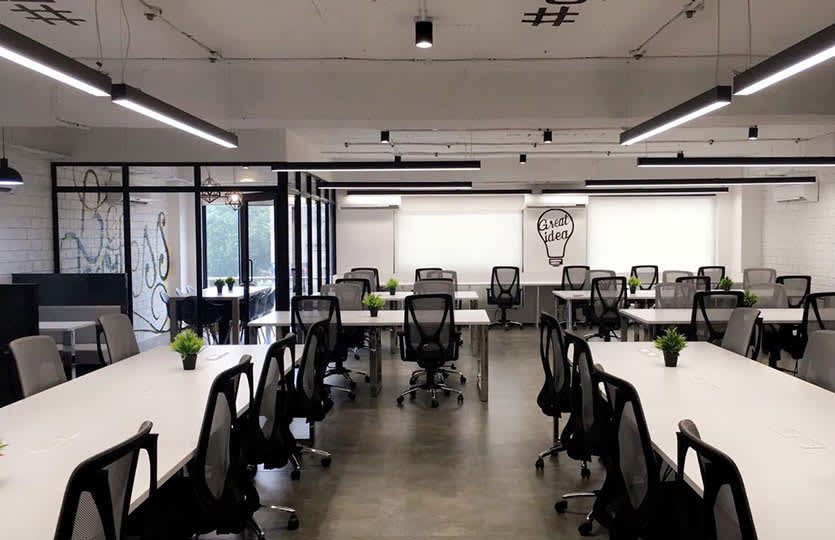 This co-working space provides a fully equipped working place for startups, freelancers and offers budding entrepreneurs an opportunity to co-work with people from different walks of life and is also vastu compliant *just saying!*. It's a simple plug n play office space, where all you have to do is carry your laptop along and work away! From high speed internet to tea & coffee, conference rooms with LED projection, printer, scanner, courier service, CCTV cameras, biometric system for attendance and basic storage space, they've got it all covered! Their flexible desk (100 hours) is available for Rs 6,990 per month.
Location | Lajpat Nagar IV, Ring Road
91 Springboard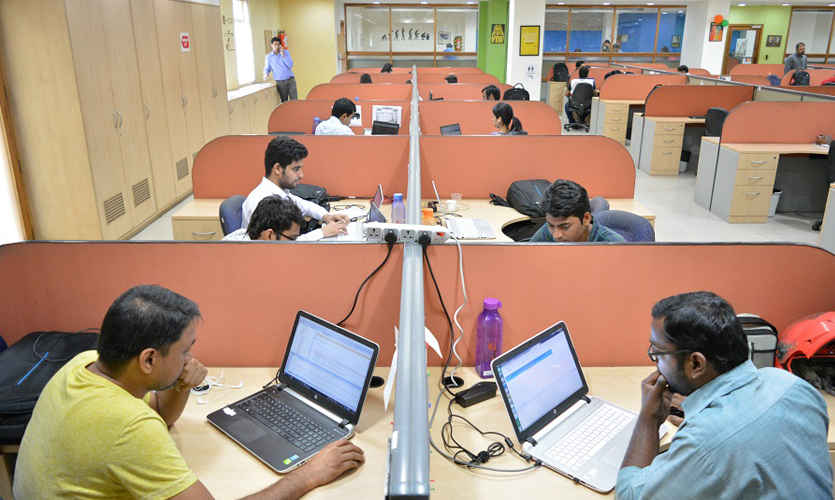 91 Springboard offers a well-equipped plug and play office space with internet, printing, security, a recreational area, conference rooms and projectors. It houses around 70 co-workers and provides accounting, legal, HR and marketing services.  Part time packages are priced at Rs. 4,499 and full time packages are priced at Rs. 7,499. Day passes are also available.
In Gurgaon | Sector 18, Maruti Industrial Area
In South Delhi | E-43/1, Okhla Phase II, Okhla Industrial Area
Un-Boxed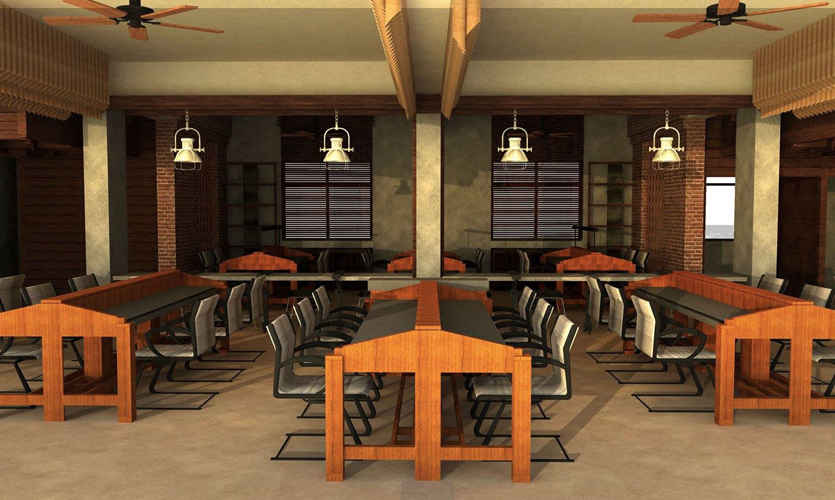 Un-Boxed is a co-working space that is perfect for startups and freelancers. Un-Boxed offers a comfortable work space along with a conference room, lounge and gym, Wi-Fi and a projector screen. It provides a great environment to network and also organize and conduct your own events. 
In Noida | C-15, Sector-65
Inhwa Business Centre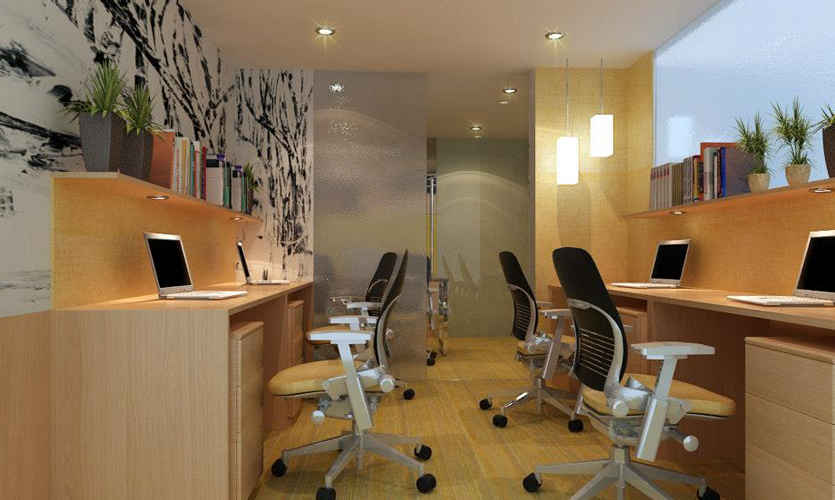 Conveniently located in a business park, Inhwa provides a plush co-working space to startups, creative professionals and freelancers. You can choose either a workstation or a private cabin space. They also provide meeting spaces and legal and accounting services. You can avail of their services for a single day, 12 days or a month. 
Location | Iris Tech Park, Sector 48, Sohna Road, Gurgaon
Innov8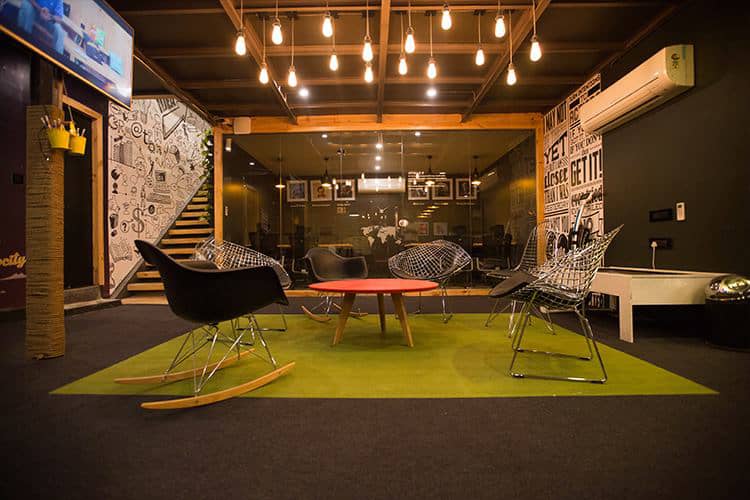 Located in the heart of Delhi, Innov8's a coworking spot for all you creative bees out there. What we love most about this unique place is that they've divided their space into sections. So there's a terrace with a green cover, an area for premium workstations, ultimate workstations, black workstations and a separate block that's got a cafeteria and recreational activities. Sounds just perfect for a happy, productive workday doesn't it?
Location | 69 Regal Building, CP
So there you go budding (or otherwise) entrepreneurs - your work ain't boring, why should your office be! Pick one and get cracking.