Delhi
Beat the Heat in Style - Here's Where To Splurge On The Best Culottes in Delhi
This summer, it's time to get cooler! Get rid of your slim fit jeans and glide into these summery cropped pants called culottes. In no time at all, culottes have become the hottest trend worldwide as they handily keep you summer ready and make you look classy at the same time. 
Read on to find out where to get yours!
Mango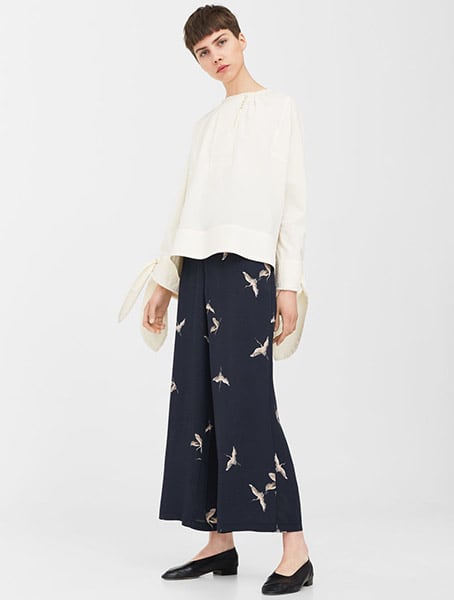 When it comes to new trends, Mango shines the brightest! This outlet has come up with some of the sassiest culottes ever. Think of black and white classics, and that is where this uppish brand stands out. With elegant stripes and swanky fabrics, they vouch to give you the confidence you've been yearning for. So head on over and embrace the classiness!
Where | Select Citywalk Mall, Saket
The Label Life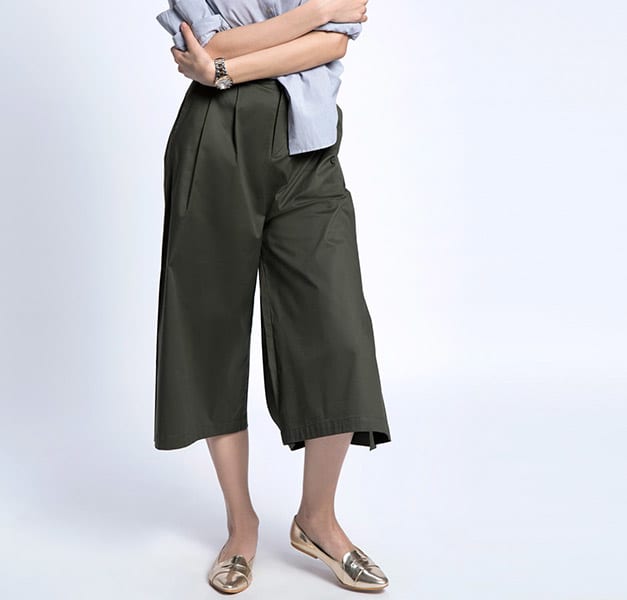 When fashionistas like Bipasha Basu and Malaika Arora Khan bring you their style, you really don't need anything more, do you? The Label Life caters to all your stylish needs at their best. If you want all the updates from the Bollywood fashion, this is the outlet for you. Don't forget to try their pinstriped, edgy trimmed pants. You can thank us later!
Shop Online At | http://www.thelabellife.com/
Bhane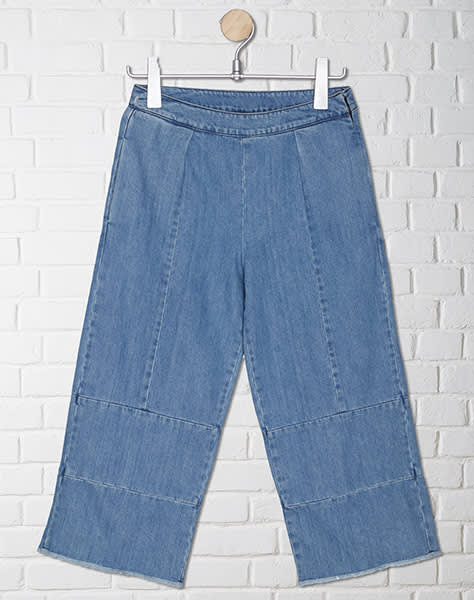 With an endeavour to provide comfortable and cute outfits, Bhane is one of the best outlets to look for culottes. Known for their classy cuts and summer-ready, breezy fabrics, Bhane has always been one of our favorite picks! Classy denims, soft fabric, classy prints and nifty cuts is what describes their comfy pants. Go get your hands on their simple, yet elegant apparel.
Shop Online At | https://www.bhane.com/
H&M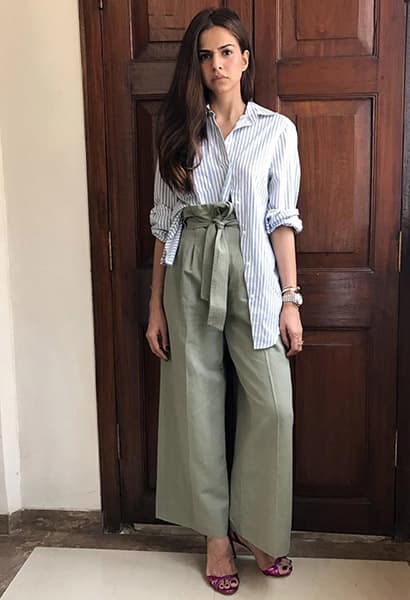 How can H&M lag behind when it comes to the latest fashion? No sir! With catchy colours and a universally acclaimed style, they are certainly a must-visit when looking for culottes. Our personal favourite are their khaki culottes which prove to be the most comfy in this blazing heat. Go prep up your summer wardrobe!
Where | Vasant Kunj, Saket, CP & Other Outlets Across Delhi/NCR 
Zara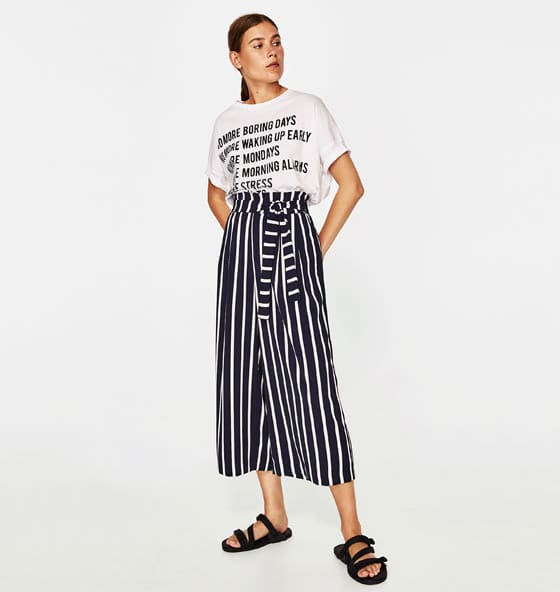 Personal fav, these guys have the softest material and the most unique prints. From bold colours to pin stripes and floral prints, these guys have them all. In soft cotton as well as in rayon material, with a full elastic waist band or with a formal half elastic and half pant style band,wide leg or slightly tapered, they've got all permutations and combinations! Go make your summer wardrobe more exciting.
Where | Vasant Kunj, GGN, Saket & Other Outlets Across Delhi/NCR
Koovs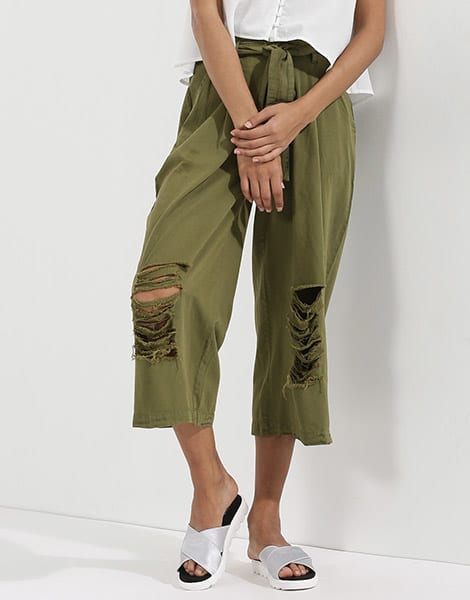 Koovs is our go to when it comes to online shopping, they've got a great collection and a whole bunch of products available from various different brands. Thus when it comes to culottes they've got the slightly Indianised ones as well as the totally western and funky looking ones as well! Greens, blues, florals as well as stripes, these guys have everything that you're looking for.
Shop Online On | http://www.koovs.com/culottes
StalkBuyLove 
Another favourite when it comes to online shopping, Stalkbuylove has completely unique collection with variations like knotted, slit, flared, straight fit, floral as well as bold colours, these guys have a fabulous collection as well! We're totally ordering a pair right away!
Shop Online On | http://www.stalkbuylove.com/women-culottes/
Pair them up with tees or ganjis or formal tops, sandals, sneakers or heels, and your summer ready!