Delhi
5 Best Roadside Summer Drinks To Beat The Heat That Are Definitely NOT Coconut Water!
Picture Credits: Scoopwhoop
The scorching summers are right here and so is the need for chilled & refreshing drinks by the road. They undoubtedly act as quick energizers on the go, and hence we've culled out a list of the best and the most unique roadside summer drinks that are not just nimbu paani - take a look!
1. Badam Milk @ Quality Dairy, Aurobindo Place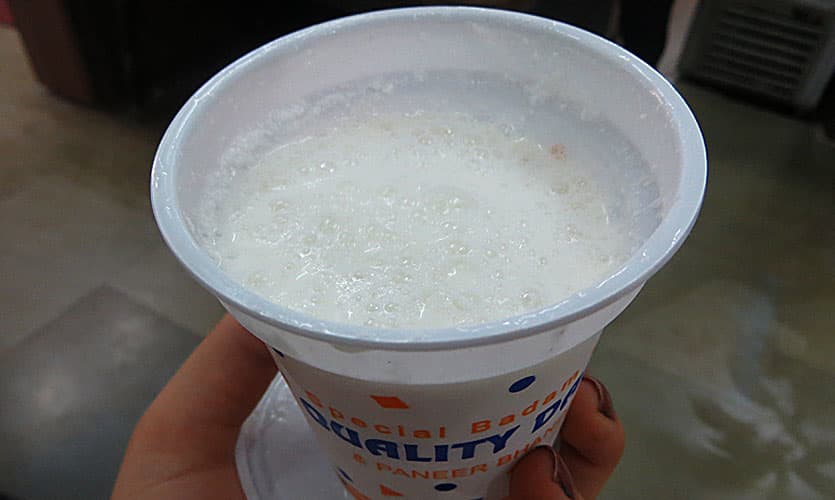 Serving chilled and yum-mazing Badam Milk since ages, Quality Dairy And Meal Bhandar is a modest haunt located in Aurobindo Market. The Badam Milk here is made of fresh full cream milk, sweetened to perfection and garnished with a generous amount of almond shavings. The chopped badams lurk in every single sip, making you chew and slurp it with delight! 
Price | Rs 50
Where | Quality Dairy - 18, Sri Aurobindo Marg, Aurobindo Market 
2. Shikanji @ Pandit Ved Prakash Nimbu Pani Wale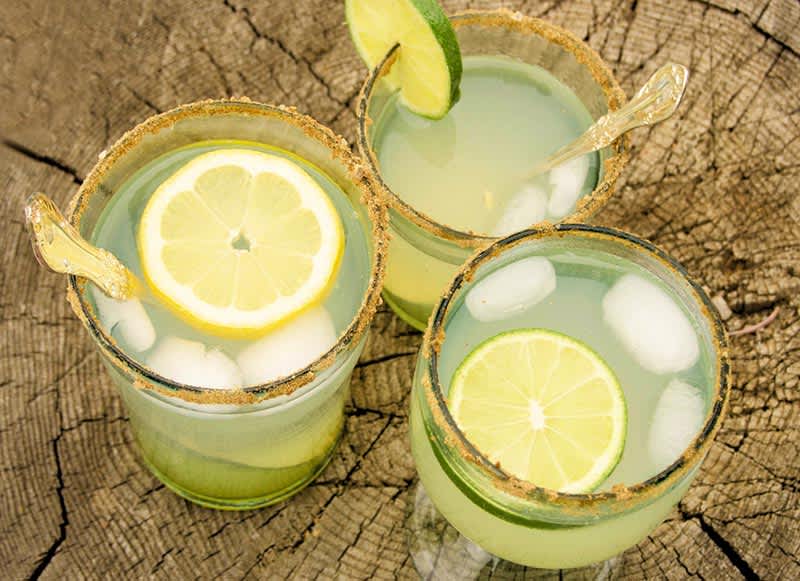 Delhi's favourite summer drink and a pretty common sight during the summers - the sasta sundar tikau shikanji! One can never go wrong with this one. It's a 'mom-approved' summer beverage and no matter where or when you wanna reach out for one, it'll rejuvenate you in a jiffy! We dig for Pandit Ved Prakash Nimbu Pani Wale's amazing version!
Price | Rs 20 Onwards  
Where | Pandit Ved Prakash Nimbu Pani Wale - Shop No. 5466, Opposite Town Hall, Chandni Chowk
3. Lassi @ Amritsari Lassi Wala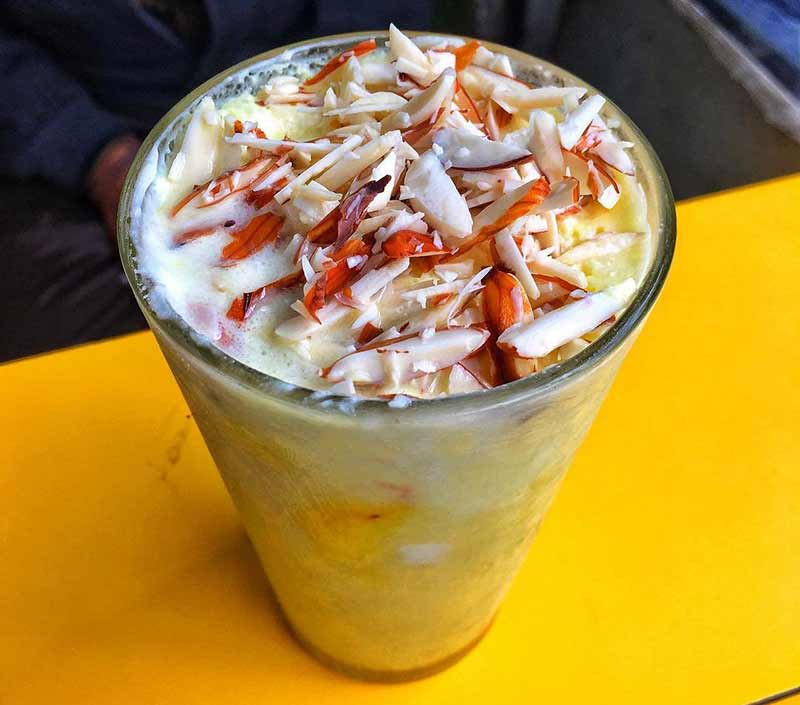 Picture Credits: v_for_veggie
Residing in the heart of Old Delhi is one of the most renowned and old lassi wala by the name of Amritsari Lassi Wala. Among its many offerings are Banana Lassi, Mango Lassi, Namkeen Jeera, Malai Lassi and lots more. Be it a fruity flavour or a desi one, any of these will render you satisfied and refreshed!
Price | Rs 40 Onwards
Where | Amritsari Lassi Wala - 295, Chowk Fatehpuri, Chandni Chowk
4. Banta Near Rajiv Chowk Metro Station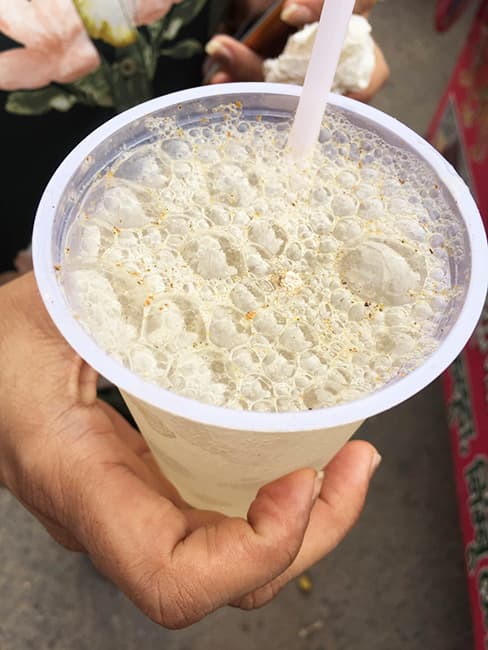 Call it banta or kanche wali bottle or anything you fancy, this is the most refreshing drink, hands down. This one's a yummy lemon flavoured drink topped with lime juice and a bit of rock salt. The original cold drink that most of our parents have grown up drinking, y'all should definitely try it from any of the plethora of stalls near Rajiv Chowk Metro Station, if you haven't already!
Price | Rs 40
Where | Unnamed Stall - Near Rajiv Chowk Metro Station
5. Mohabbat Ka Sharbat @ Chandni Chowk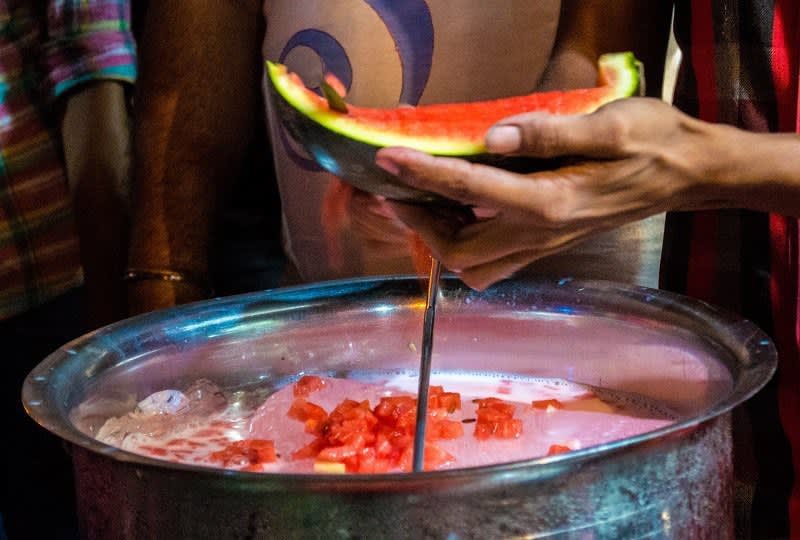 Picture Credits: Scoopwhoop
Available at Chandni Chowk's renowned Cool Point, Mohabbat Ka Sharbat is a refreshing drink whipped up using ice, cold milk and Rooh Afza (ah, the memories this name brings up!). They also serve Badam Milk, Lassi, Kesar Milk and much more to down.
Price | Rs 50
Where | Cool Point - Jama Masjid Road, Matia Mahal
So now slurp the summer sadness away and cool down with any of these refreshing chillers!