Delhi
BBQ Chicken Pizza & Cinnamon Rose Petal Ice Cream: 6 Dishes Apart From Beer To Try @ Manhattan, GGN
Gurugram never ceases to amaze us. Be it the concrete jungle that it is or the plethora of options when it comes to restaurants and pubs, the leap Gurugram has taken over other areas of Delhi NCR is unparalleled. However, with swanky restro pubs opening at every nook and cranny, there are some who stand out. One of them, undoubtedly, is the Manhattan Bar Exchange & Brewery.
The concept of a brewery has taken this part of the city by storm and almost all the big names in the service industry are opening restaurant breweries to huge applause. Manhattan is no different. With a very casual, laidback look to the place, Manhattan has managed to include a gaming corner and a bar stock exchange concept for selling their bestselling liquors and cocktails. We made a beeline to Manhattan recently for lunch and loved their lip smacking food and here are our personal faves!
Loaded Cheese Nachos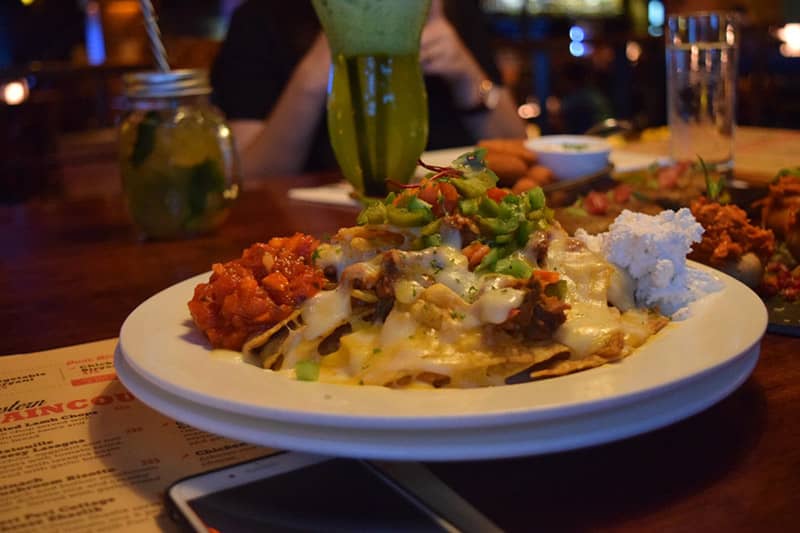 A huge serving plate loaded with nachos, topped with melted cheese, kidney beans, jalapenos, fresh cream and their home made salsa - we loved the look of this dish as soon as we saw it! We award them full points for getting all the flavours so en-point! All you beer fans, your chakhna needs are now sorted with this one.
Chicken Pyaj Ki Kachori With Aloo Rasa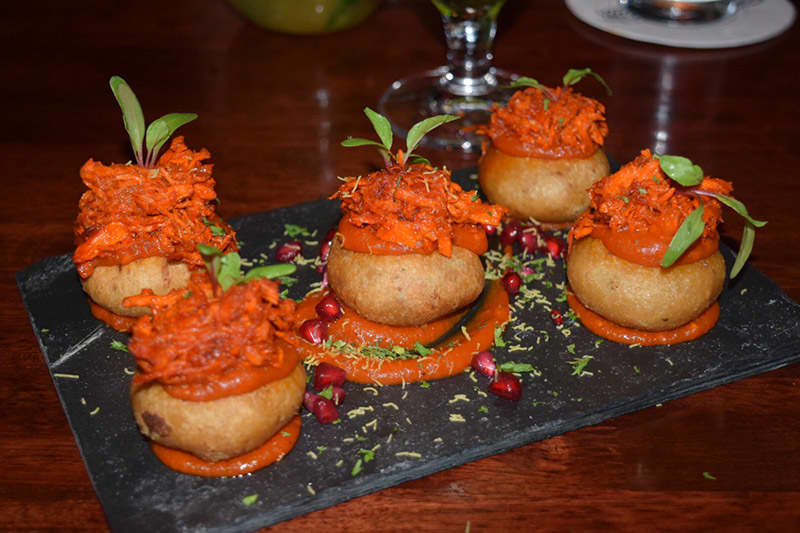 We're well-acquainted with pyaaz ki kachori but never have we heard chicken being infused in this typically Rajasthani snack. What greeted us was a fine-looking, small bite sized kachori topped with pulled chicken and we could not be happier. The kachori was infused with aloo rasa and the entire ensemble caused flavours to burst in our hungry mouths! We definitely recommend you guys try this awesome treat!
Mushroom Ki Galouti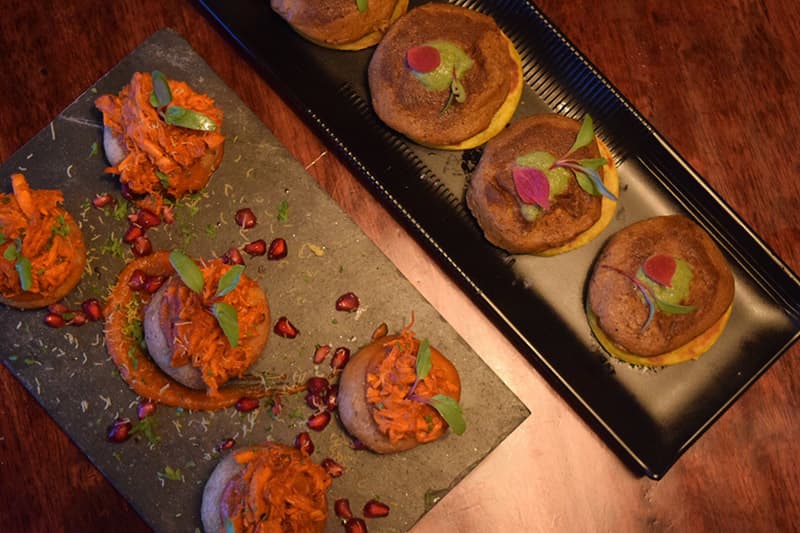 Being hardcore carnivores, we usually dismiss any galouti not having meat in it but on the insistence of the chef, we tried this one and will defo be ordering this again! The amazing consistency of the kebabs and the mouthwatering taste of the galouti were just fab! The varqi paratha paired with the kebabs wonderfully added to the appeal of this dish. Vegetarians, what are you waiting for?! Go today and try this dish for yourself!   
BBQ Chicken Pizza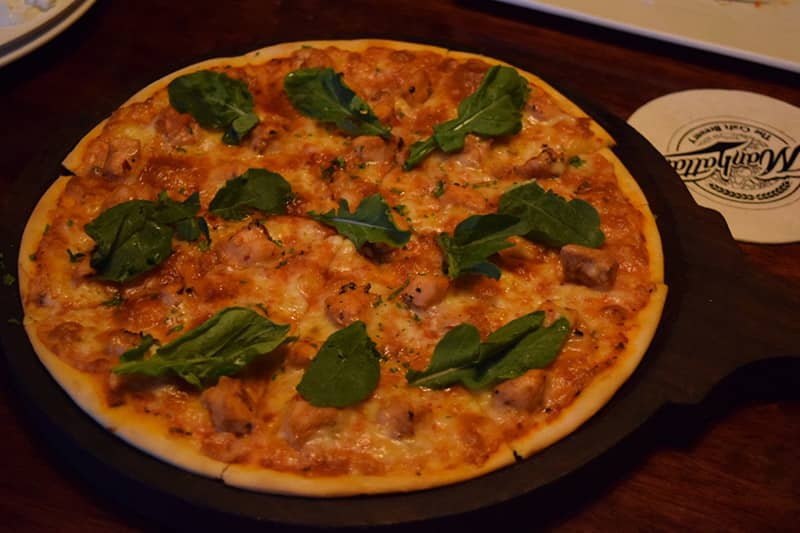 Mostly restaurants prepare bbq chicken pizzas by just topping the pizza with chicken chunks, but Manhattan goes a step ahead by adding rocket leaves too! The entire experience of having such a simple pizza was elevated just because of this. Enjoy this one with a frothy mug of beer and your evening munchies are sorted!
Kadhai Chicken Combo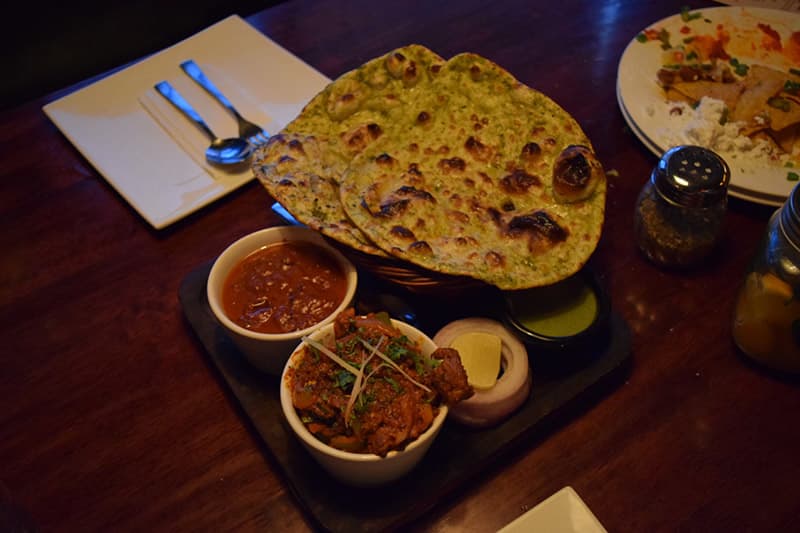 This was perhaps the best dish of our lunch at Manhattan which re-affirmed our belief that restaurants might be whipping up any cuisine but their speciality always remains Indian/Punjabi food. The combo came with a butter-laden Dal Makhani and a super flavourful Kadhai Chicken. Manhattan also gives a variety of options to choose from for naans and we ended up with the Pesto Naan. Give this a try you lovely people and thank us later?!
Cinnamon Rose Petal Ice Cream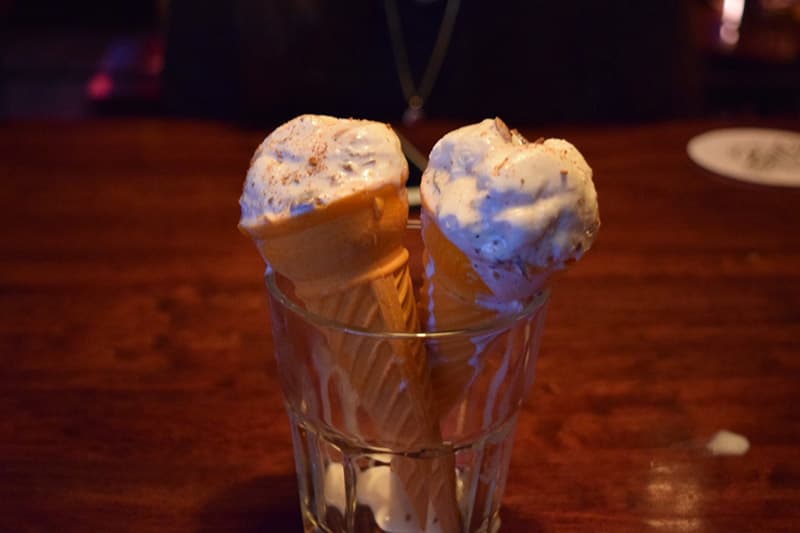 We went out on a limb to order this completely unheard of ice cream and fell in love with it on the first bite. With such spot on flavours of dried rose petals and the king of all spices, cinnamon, it was love at first bite! We would advise everyone to not leave Manhattan without trying this simple, yet exquisite ice cream!
We ended our lunch on a beautiful and tipsy note with their freshly brewed beers and some killer refreshing drinks which makes us wanna go to Manhattan again and again! Go try for yourself Delhiites, won't you?!
Meal For Two | Rs 1,500 
Location | Manhattan Bar Exchange & Brewery, Sector 43, Gurugram