Delhi
Bao Wow! Here's Where to Get the Most Scrumptious Baos in the City
Baos have their own charm; the way the two pillowy buns hold the scrumptious filling of exotic delicacies like Crispy Chicken, Fish, Pork Belly and oh so much more! So we're here to introduce you to the best Baos in town. Read on and gorge away!
The Fatty Bao
A Bao heaven, The Fatty Bao is that cutesy Japanese restaurant where you would like to head over to time and again for its amazing food. From open Baos to the closed variants (Sheng Jian Bao) they've got it all. Their Bulgogi Bao which comprises of Tempura Fried Raw Jackfruit, Kimchi Cabbage, Pickled Onion Slaw and Shichimi Togarashi comes highly recommended. Go try!
Cost Per Bao | Rs 310
Location | 2nd Floor, Sangam courtyard, R.K. Puram
Pho King Awesome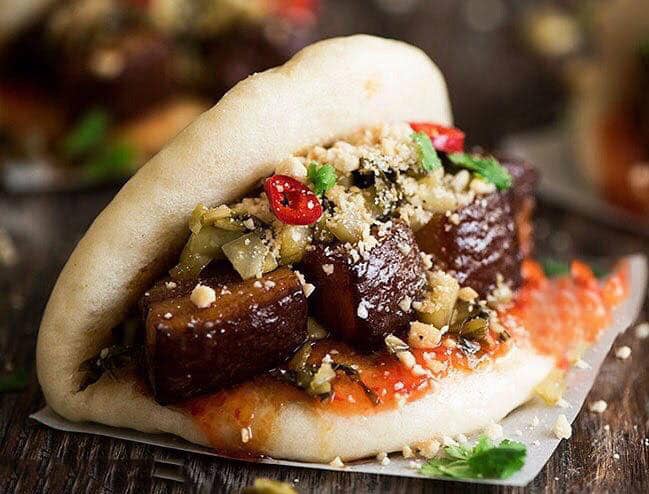 Pho King Awesome offers delicious and authentic Asian food right at your doorstep.  A Vietnamese food haven, they've got everything from phos to bahn mis and baos. Their Tenderloin Baos and Crispy Pork Belly Bao are super juicy and delicious - its Pho King yummy so order up right away!
Cost Per Bao | Rs 295
Location | M-33, Ground Floor, M Block, GK I
Ping's Cafe Orient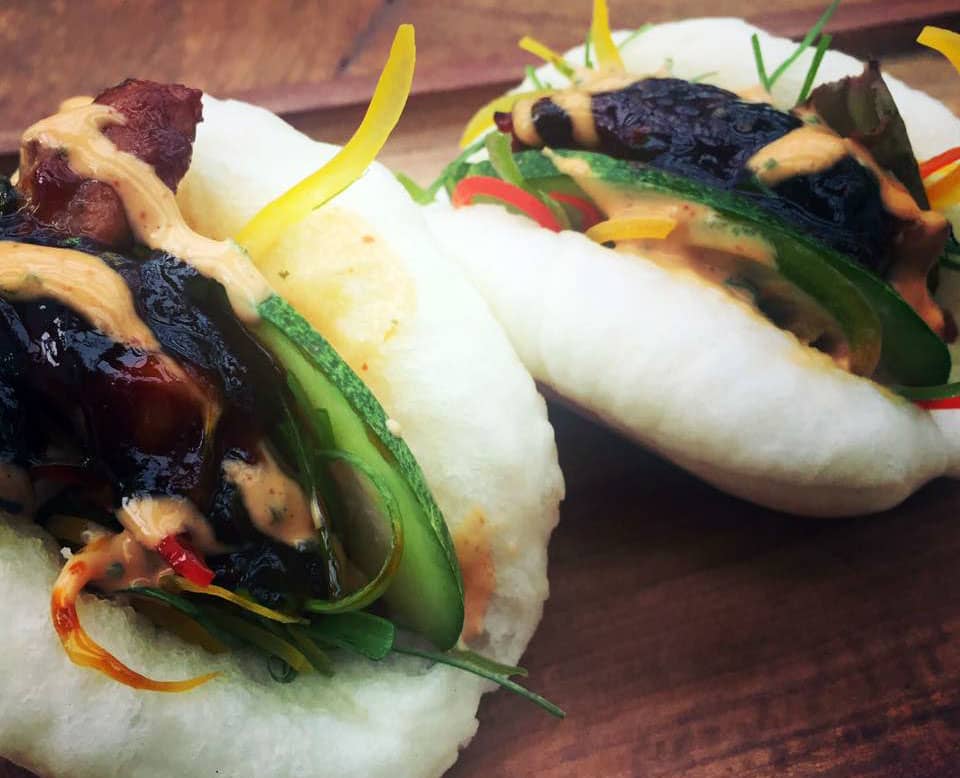 A cosy and snug haunt serving scrumptious and authentic Asian cuisine, this place has it's own charm. They offer bonafide Asian food with splendid presentation and quality stuff. When here, do try their Victoria Peak's Pork Char Sui Bao & Jongno's District Chicken Teriyaki among many more. Go devour! 
Cost Per Bao | Rs 395
Location |13, Main Market, Lodhi Colony
Oh Bao! By Moets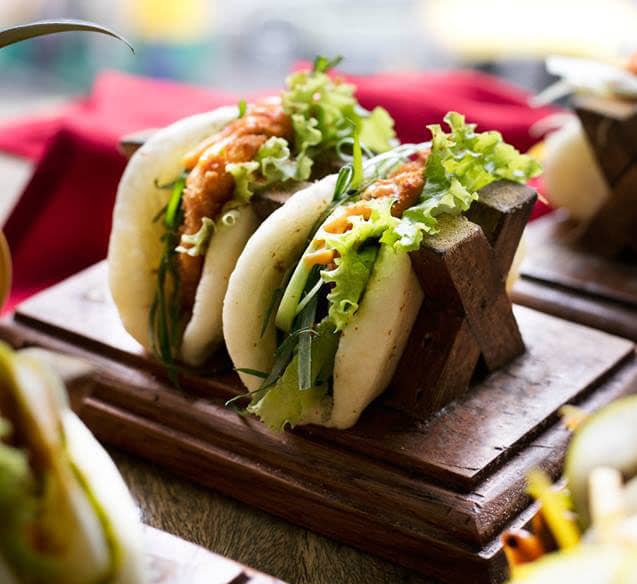 A quaint haunt, Oh Bao! by Moets nestled in the posh market of Defence Colony brims with pastel hues, and an alluring aroma of the delectable food that the restaurant serves. Dishing out sumptuous Baos like Kimchi Cottage Cheese Baos, Glazed Salmon Bao, Crispy Fish Bao and tons more, they're bound to render you spoilt for choice.
Cost Per Bao | Rs 245
Location |50, Defence Colony
BaoCha
Located in New Friends Colony, BaoCha is a lesser known place that is truly one of a kind. The little diner has a bevy of mind blowing delicacies from Thai, Chinese and Asian cuisine. We came across their Stuffed Paneer Bao which was quite yummy and offbeat! If you're looking to try something different, this would be your best bet!
Cost Per Bao | Rs 190
Location | 1, Community Centre, New Friends Colony