Delhi
Bao Bhel, Mobbed Caprese & Oodles Of Fun: 6 Tantalizing Dishes To Try @ Ministry Of Beer, GGN
We were super excited to try out this massive new restaurant in Gtown and honest to God, we were absolutely amazed by the property! Seriously, this place is huge and can seat 500 people very comfortably. It's not just the spaciousness, but the décor of the whole property is really cool, too!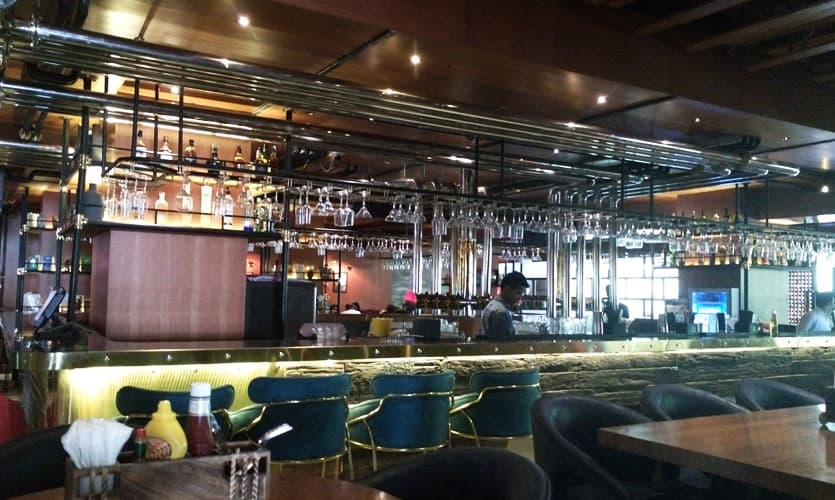 Having recently popped up in Gurgaon, we were mighty enthu about going and checking out the place and needless to say, MOB does NOT disappoint. Arriving with hungry bellies and armed with our tasting forks, here's everything we tried at Ministry of Beer!
1. Wasabi Chaat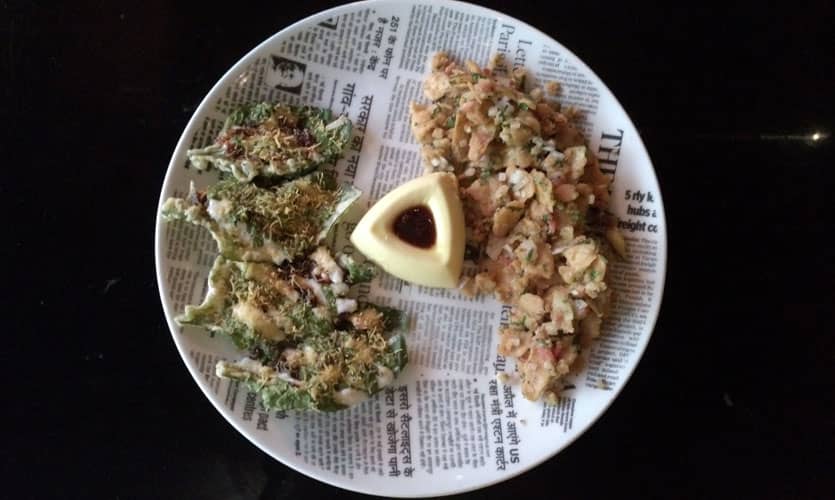 We weren't sure if we could handle the (extreme) spice of wasabi, but this dish put all our fears to rest! Dry papdi chaat with wasabi on one side and crisp palak patta chaat on the other, we didn't know where to start. In the center sat a delicious yoghurt panna cotta that we just couldn't get enough of! We finished off the palak first, as we didn't want that to get soggy, and then took our time relishing the wasabi papdi with the delectable panna cotta. Yum yum!
2. Mobbed Insalata Caprese & Pull Apart Garlic Bread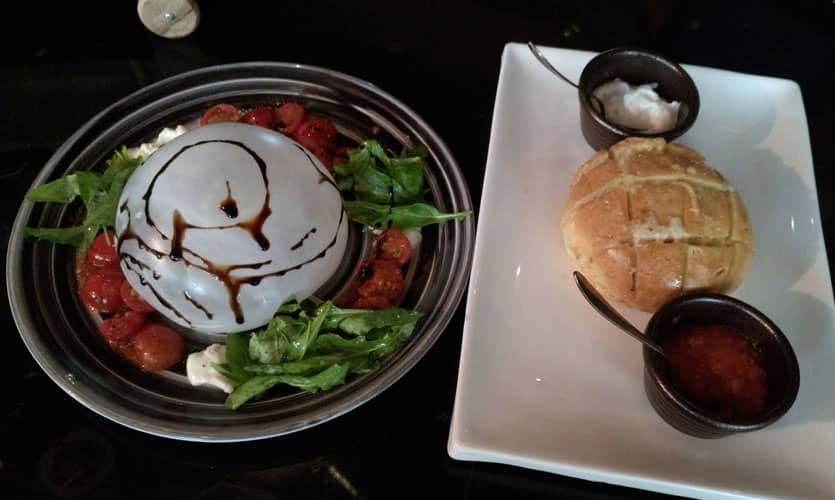 We tried their innovative tomato mozzarella salad and were absolutely wowed by its presentation! In the center of the plate, surrounded by cute little cherry tomatoes was an intriguing bubble. Turns out it was a bubble of cheese that had been blown up using thyme air! How cool is that? We admired the bubble for quite a bit before finally digging our hungry forks into it.
Next up, we couldn't resist trying their garlic bread and we're so glad we didn't because this is some of the best garlic bread we've had in recent times! Stuffed with gooey cheese and garlic confit, pulling each bit apart felt absolutely heavenly. They served it with two dips, but for garlic bread lovers like us, we ate it as it was because that's how we thought it tasted the best!
3. Chicken Kothe Pan-Seared Dimsums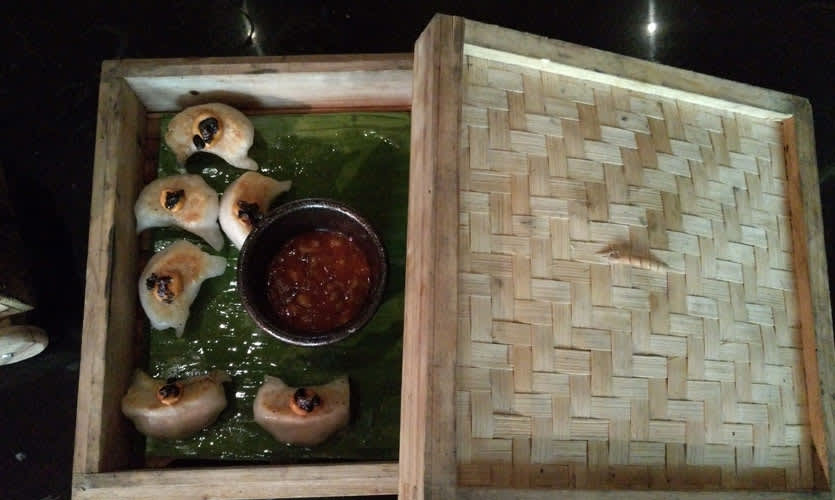 Filled with succulent chicken and topped with some super yummy black bean sauce, these dimsums were such a delight to our taste buds! Accompanied by a hot sauce that didn't attempt to set our tongues on fire, we couldn't get enough of this one. This dish offered a burst of flavours to our culinary senses and we savoured it to the last bit!
4. Khachapuri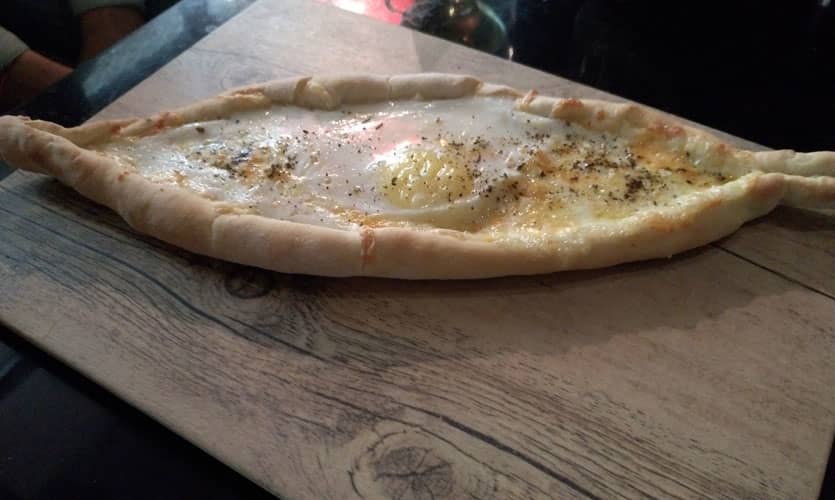 Their take on a Georgian pie was definitely worth a try! If you love cheese and eggs, this is something you just cannot miss! Baked flawlessly with five different kinds of cheese and topped with a whole egg that spreads beautifully as you cut through it, this not-so-massive looking dish is almost impossible to finish for one person!
5. Bao Bhel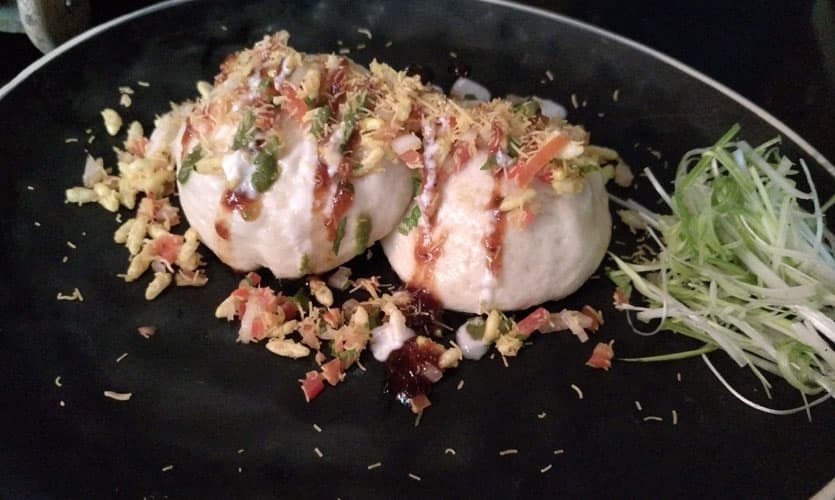 We got what looked like a few baos topped with some yummy bhel puri, but we were in for a big surprise! These baos had a stuffing of some truly mouth-watering, slow cooked butter chicken that will take your taste buds on a heavenly ride! Such a combination of butter chicken and bhel puri is something we could've never even imagined before!
6. Let My Carrot Speak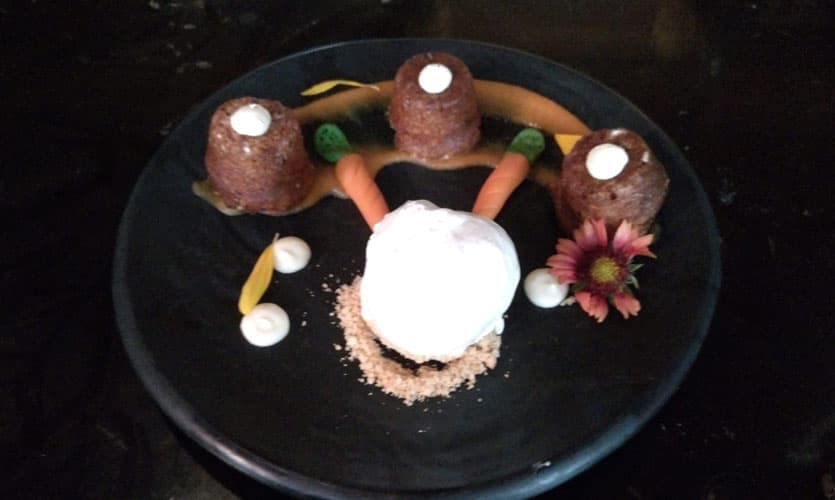 A perfect end to our culinary trip, this dessert is a treat for the eyes as well. Raisin ice-cream surrounded by super moist carrot cakes topped with cream cheese frosting and edible petals, this dessert is our new favourite! They even made cute little edible carrots using natural colours to make the dish look adorable!
There's a live band that plays in the open seating area on the ground floor while there's a DJ waiting to make you groove to his tunes on the first floor. Also, Rajat, the chef's manager is a delightful host and is sure to take your experience up a level, if you're in luck and he happens to be serving you.
If you want to have a private space of your own, there are 8 closed rooms on the ground floor that can fit around 15 people each. These rooms come with retractable roofs and can even be connected! Also, the outside seating area on this floor overlooks the lush green leisure valley park and we thought that was just perfect!
Meal For Two | Rs 2,200 (Without Alcohol)
Where | Sector 29, Gurgaon
Here's Their FB Page | https://www.facebook.com/mobbrewpubGurgaon