Delhi
Bangkok-Worthy Shopping, Laphing & More: 6 Things You Gotta Do In Majnu Ka Tilla!
Majnu Ka Tilla is the place to head to if you want a slice of Tibet, without leaving the soil of Delhi. The moment you step in, you're promptly transported to Tibet! The effect is brought on by the Tibetan music blasting through the speakers, by the Buddhist monastery located here and the smell of food and incense lingering in the air. Although Majnu Ka Tilla is gaining popularity, thanks to its close proximity to Delhi University's North Campus, we feel that it's an under-discovered gem that you gotta check out!
And here we've compiled a list of six things to do in Majnu Ka Tilla where you can experience Tibet without having to break the bank!
1. Visit Tenzing Aunty To Slurp Up Laphing!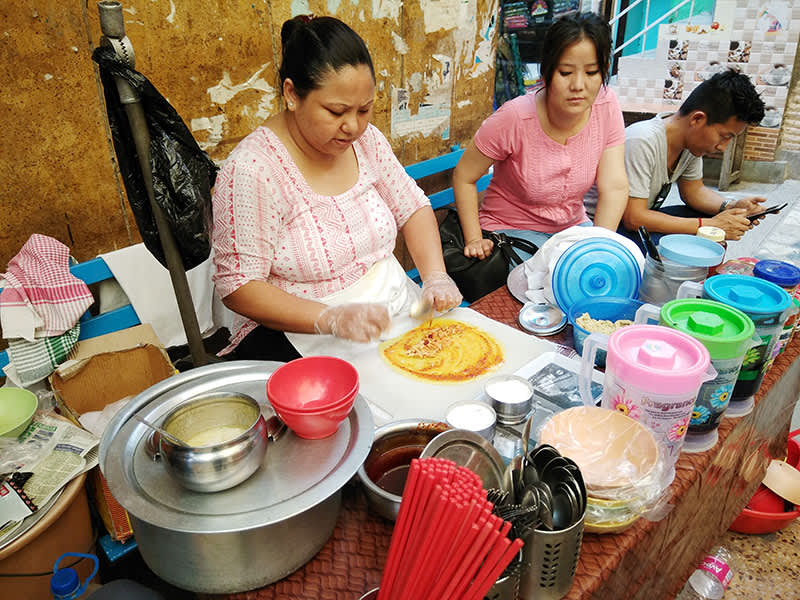 After a visit to the Buddhist monastery, make sure to get a little Tibetan snack called Laphing from Tenzing Aunty. This Tibetan street food is scrumptious, spicy and so cheap that it's ridiculous! Laphing is vegetarian and comes in two variants - dry and soupy and priced at just Rs 30, it promises to be the (heavenly) answer to hunger pangs even when you are strapped for cash!
Price | Rs 30
2. Go Book Shopping @ The Unnamed Bookstore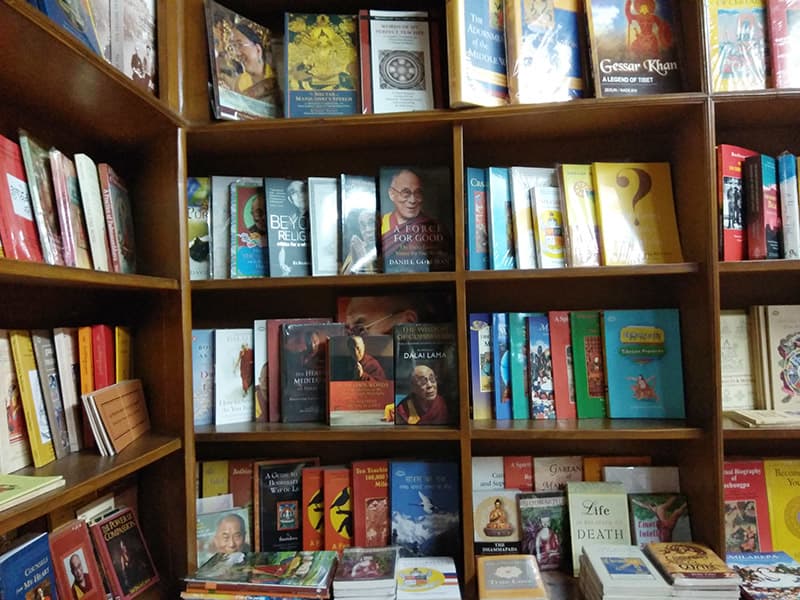 You will find this little gem right beside TCV Handicraft without a board or any form of identification! We went in intrigued by the mountain of books and asked the owner Ms Wangmo for the reason behind this, to which she smiled and said, "Since it's a private enterprise, I can name it or choose not to!" with a careless shrug. Case closed! 
Apart from the badass owner, the bookstore has many other attractions like Tibetan language books, Buddhist Dharma books and literature in Tibetan and some English translations. It also houses few popular titles in English like Diary of a Young Girl and The Little Prince. Go score!
Price | Rs 100 - 150 Onwards
3. Go Art Gazing @ Norling Art Gallery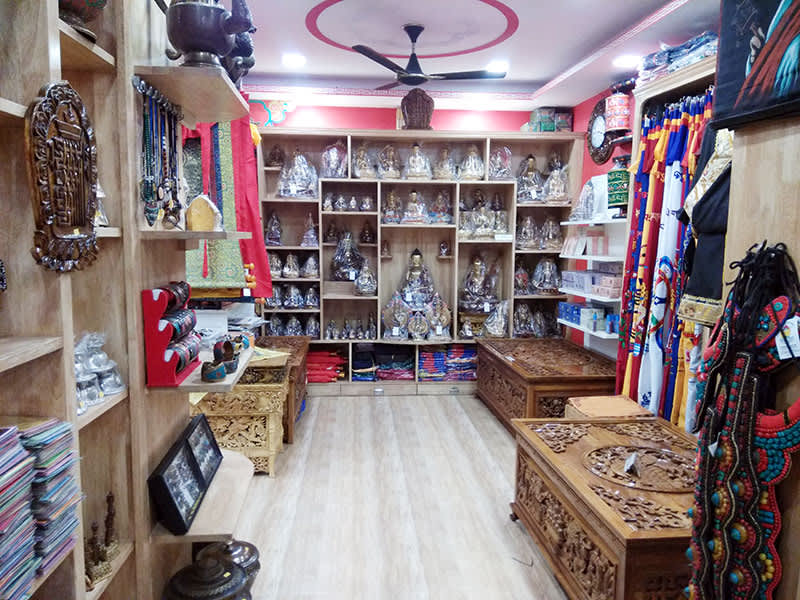 The Norling Tibetan Arts Gallery is bound to catch your eye and lure you in with its colourful layout, beautiful handicrafts collection and noteworthy presentation skills. The store is designed along the lines of traditional Tibetan architecture and boasts a range of traditional items, from statues and religious texts to elegant carpets and exquisite tables - all under one roof. Do step in for an aesthetically pleasing and knowledgeable affair with Tibet!
Price Range | Rs 30 - 40,000
4. Bangkok-Worthy Shopping @ Glam Girls Boutique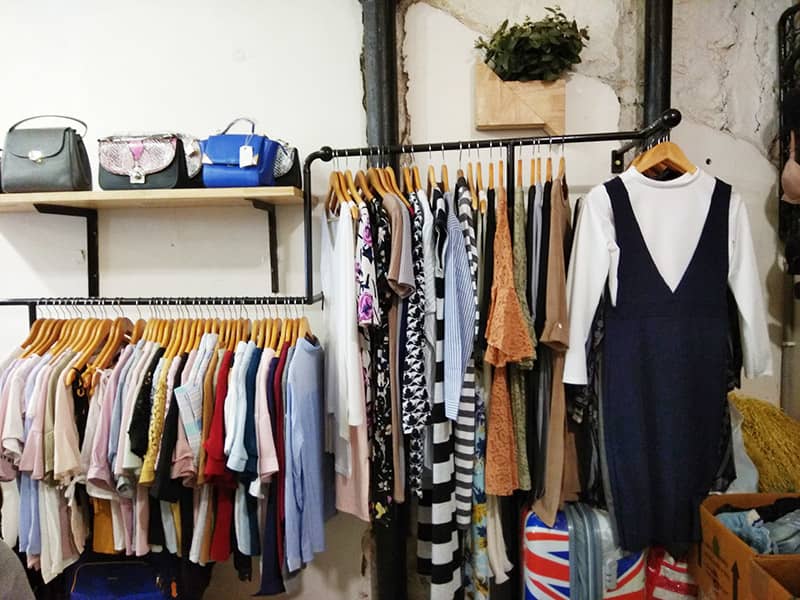 Have you ever wondered where your college fashionistas go to shop? Where do they get those cheap outfits that are en point EVERY DAMN TIME?! The answer is located in the far end of Majnu Ka Tilla in this tiny yet classy boutique. Their current collection defines Korean fashion meets affordability and honestly, this concept alone deserves a medal! The clothes here are exported directly from Bangkok (yay!) and everything here - from the clothes to the bags and accessories are downright Instagram-worthy *swoons*!
Price | Rs 500 Onwards
5. Devour A Filling Meal @ Ama Restaurant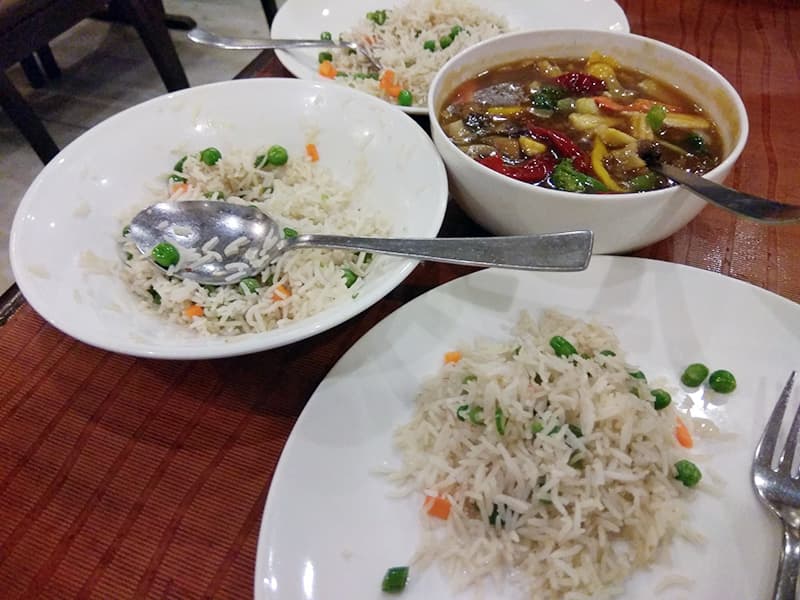 The ACs here work perfectly fine! But here we're talking about the warmth and coziness that one feels in this restaurant. The place is pretty low-key with minimalistic interiors, nice and spacious seating and is dimly lit. A definite change from all the loud colours around us, but the food here is exceptional and needless to say, authentic to the core! Definitely devour a bowlful of their Thukpa here.
Meal For Two | Rs 600
6. Get Your Hands On Dramaland @ Mr Sunil's Stall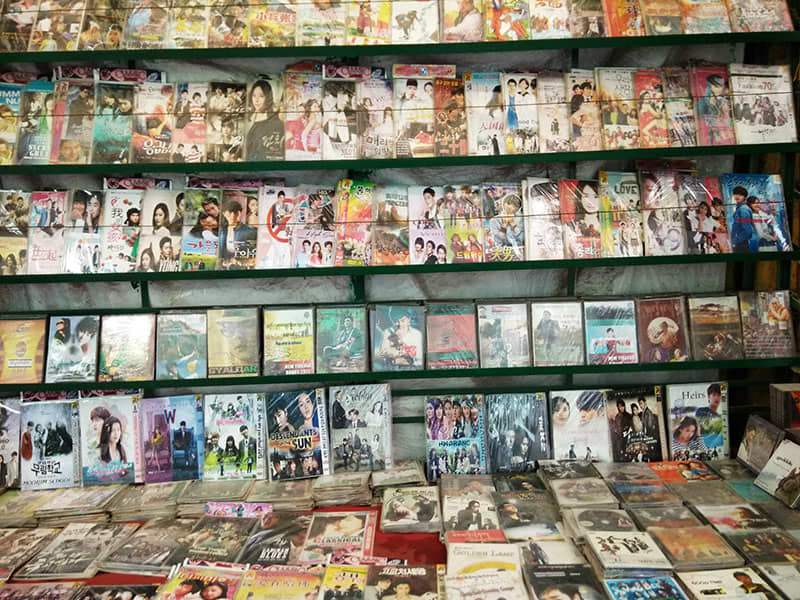 This is for all the K-Drama lovers out there - we're sure you'll find yourself doing some heavy-duty fangirling at Mr. Sunil's stall which stocks the latest gems of Dramaland in CD format with English subtitles! He has all the cool new dramas like Goblin, Hwarang and Descendants of the Sun to classics like Boys Over Flowers and Winter Sonata. Seeing this stall was 'almost paradise' (geddit?) and had us singing 'You are my destiny' to the picture of Ji Chang Wook!
Price | Rs 50 - 100 (Per CD)
Delhi's Little Tibet is a rare gem with a lot to offer at very minimal prices! Combine this with the uniqueness and authenticity of the place and we've got a winner in Majnu Ka Tilla. Immerse yourself in a new culture, experience a different way of being and treat yourself to some amazing food!
Here's Some More Images To Flick Through!