Delhi
Bambaiya Street Food Comes To Town | Best Places To Gorge On Vada Pavs in Delhi
Mumbai's quintessential fast food, Vada Pav is a non-fuss, quick-to-eat snack that is available at every nook and cranny in Mumbai. This simple yet flavorsome snack consists of a bonda/batata vada sandwiched between 2 fluffy buns called pav. The Vada Pav craze has taken over Delhi as well and so we bring to you the best places to gorge away!
SodaBottleOpenerWala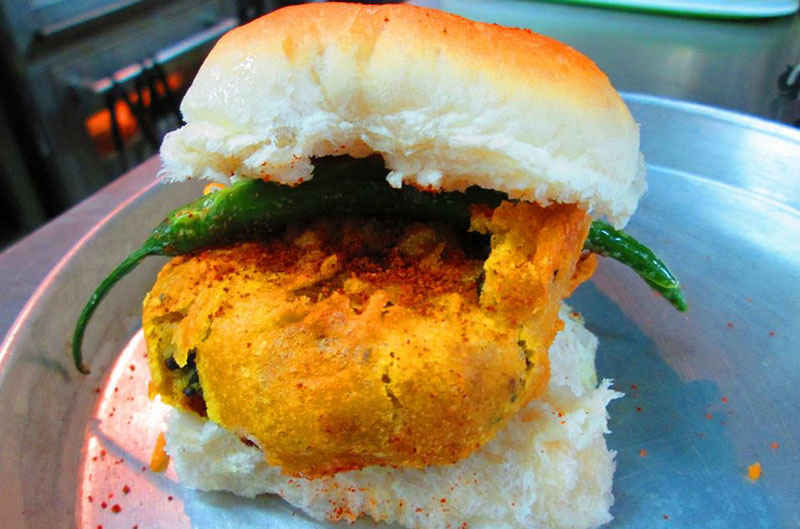 SodaBottleOpenerWala has brought the parsi vibes and food to saadi Dilli and the place is known to showcase quite the authentic vada pav. They sprinkle their secret masala to every vada making it uberly lip-smacking. Go immerse yourself in the beauty of Mumbai and its ever so delicious vada pav for approximately Rs 80.
Multiple Outlets across Delhi NCR
Tamasha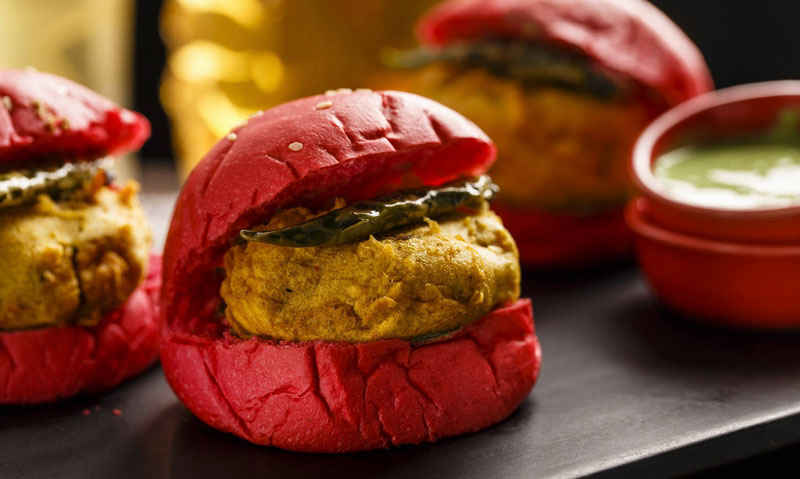 This outlet has impressed us with its innovative food since its commencement and a must try dish is the Vada Pav. With soft red pavs and some of the most delicious stuffings, they've given the Maharashtrian street staple a good spin. This dish would approximately Rs 250 here.
Location | A 28, Anand House, KG Marg, Connaught Place
Goli Vada Pav No.1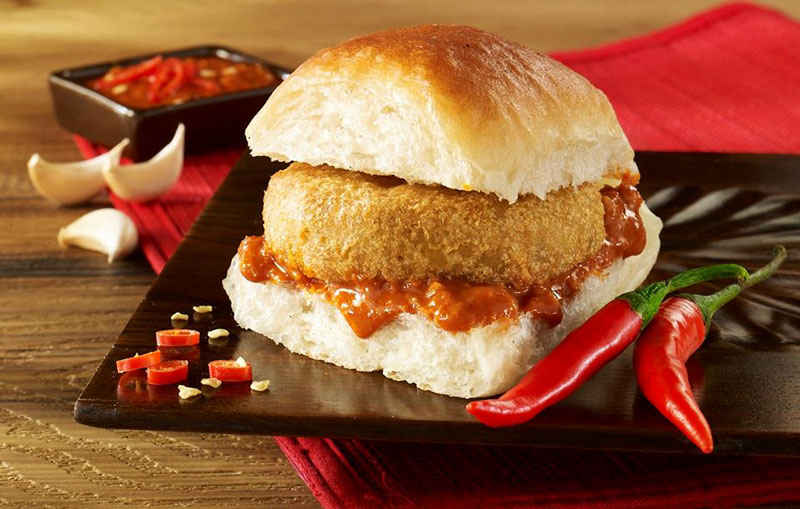 If there would be a vada pav world, this would be it. Goli Vada Pav No.1 offers a myriad of vada pavs to woo your taste buds. From Sabudana Vada Pav to Schezwan Vada Pav, they've got them all. Go let your Delhi taste buds and Mumbai street staple delightly reconcile at just Rs 50.
Multiple Outlets Across Delhi NCR
Mumbai-Culture Gully, Kingdom of Dreams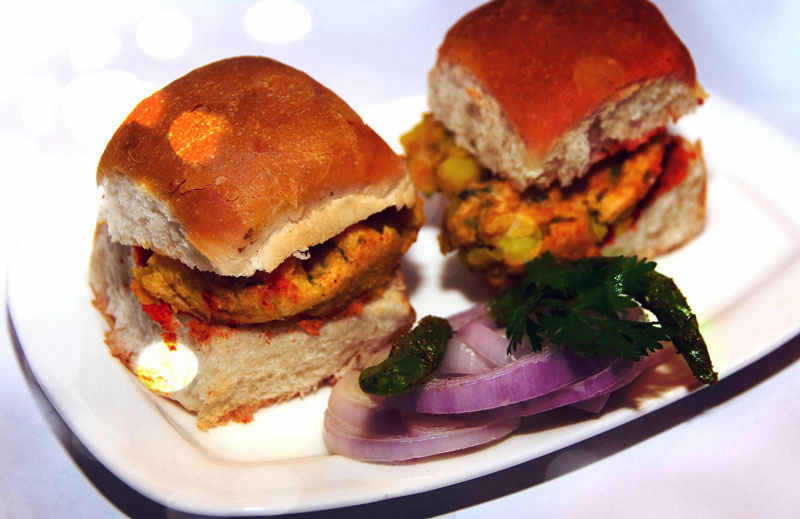 A life size model of a local train and a big cut out of the Victoria Terminus, it hardly looks like Gurgaon when you're in Culture gully's Mumbai. Not just the flavour of the authentic Vada Pav available here, but the entire setting makes one think that this is Mumbai, indeed. The delicious Vada Pav with the perfectly fried vada, green chilies and chutneys, plus the ambience makes one miss the city of Mumbai and its street delights, less. The Vada Pav here costs approximately Rs 120.
Location | Culture Gully, Kingdom of Dreams, Sector 29, Gurgaon
Just Vada Pav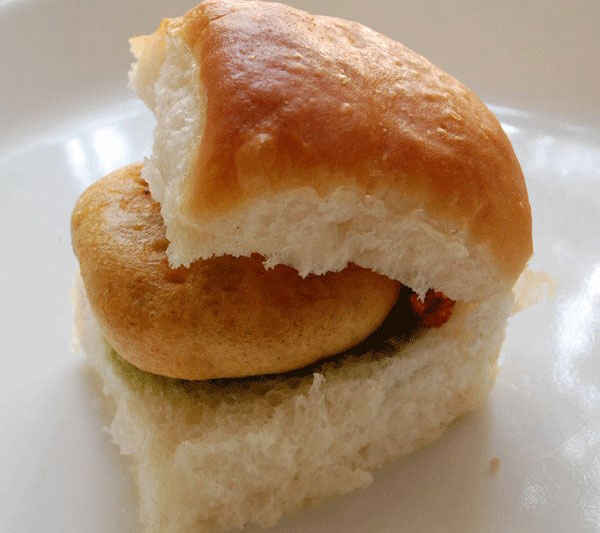 This small roadside outlet caters to all your vada pav fantasies. Just vada pav serves some quirky and healthy vada pavs like Samosa Vada Pav and a diet one. Now that gives us several reasons to visit the place over and over again. Feed your cravings for just Rs 50.
Location | E-157, Krishna Market, Kalkaji
Cafe Wanderlust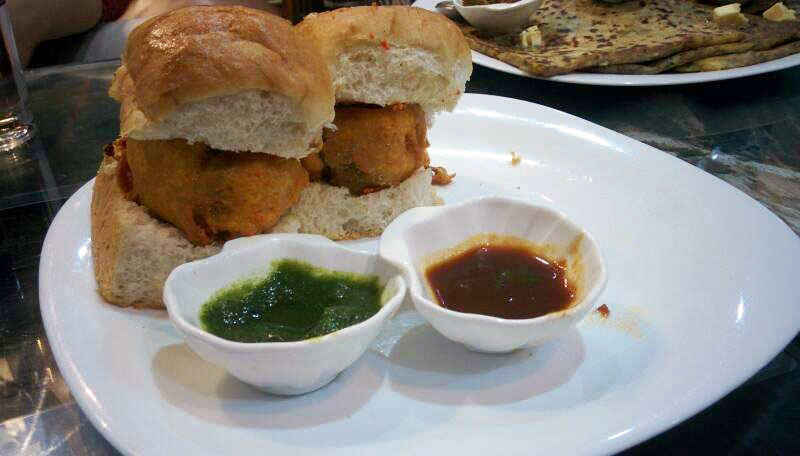 Café wanderlust is famous for many things and one of them is the Vada Pav. A bite is enough to transport one to the streets of Mumbai. The exact replica of the original snack, this one is a little on the healthier side. The perfectly round and yellow, coriander flavored vadas with soft pavs are spiced with garlic and chili chutney. The fried chilies that are offered on the side makes the Vada Pav absolutely Mumbai-like. Mumbaiya Vada Pav with Bhajiya here costs approximately Rs 125.
Location | SF 53-54, First Floor, DLF Galleria, DLF Phase IV, Gurgaon
Shiv Sagar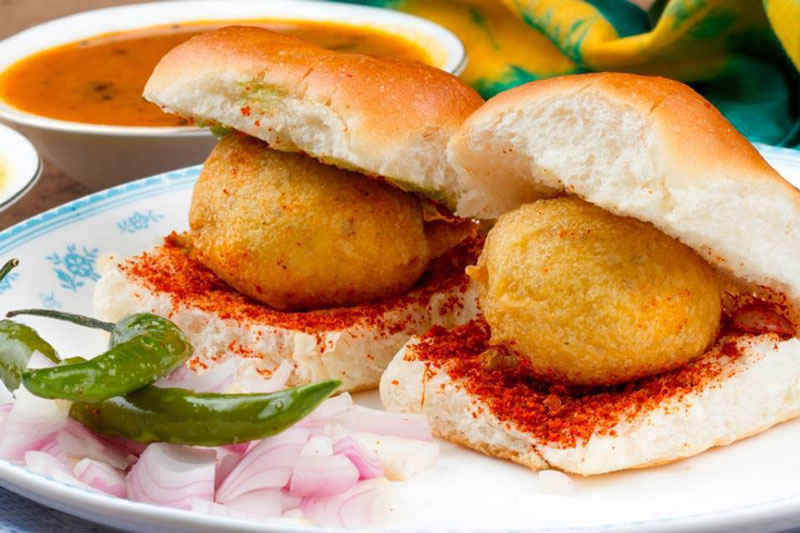 This popular vegetarian restaurant established in 1982 in Mumbai has received more than a warm welcome by Delhi! It serves North Indian, Chinese, authentic Bombay street eats and some good ol' Delhi street food to cater to the local preferences. The Vada Pav is hot and spicy served with the flavourful dry garlic chutney. The Vada Pav here costs approximately Rs 115.
Location | 52, Janpath
Maharashtra stall, Dilli Haat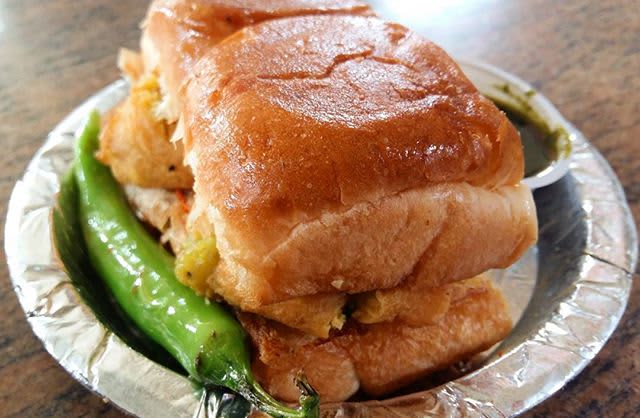 Picture Credits: sgkatoch 
The Maharashtra stall offers a variety of Maharashtrian dishes and also, the beloved Vada Pav. The Batata Vada is as authentic as it can get but they use bread buns instead of the pavs. One plate contains two Vada Pavs and the price is also very reasonable. They serve it with fried chilies, garlic chutney and dry peanut masala. This dish costs approximately Rs 70.
Location | Stall Number 20 & 4, Dilli Haat, Aurobindo Marg
Jhakkas Pav Bhaji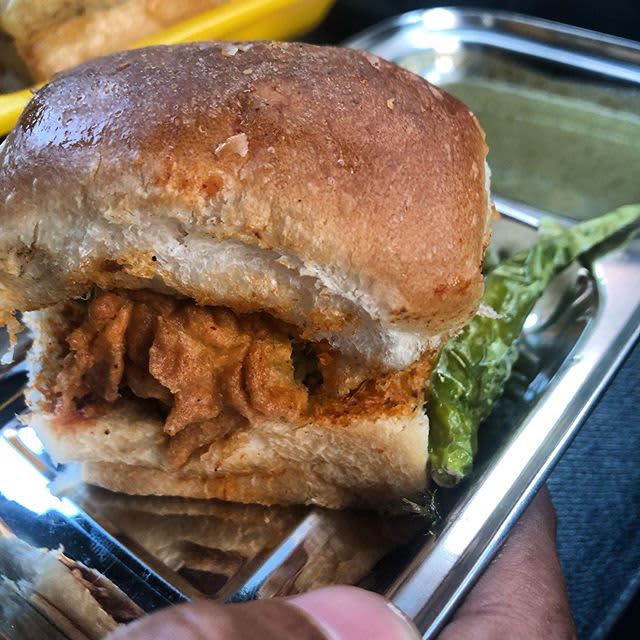 Picture Credits: explore_with_akshit 
Jhakkas Pav Bhaji serves one of the best Vada Paos in town. It is a small eating joint located on the main road and hence can be easily found. This outlet is mainly known for its delectable Pao Bhaji, Vada Pao and Pulao Bhaji. Their Vada Pao is perfectly crispy and quite spicy in taste. Do give it a try! Vada Pav here costs approximately Rs 40.
Location | 231/C-7, Sector 7 & 8 Main Dividing Road, Sector 7, Rohini