Delhi
Touted To Be The First Structure To Boast Arches, Take A Stroll With Us Through Balban's Tomb
The word 'Ruin' brings to mind a cluster of stones that were once a building but which now stands in utter disintegration, being condemned as perhaps almost worthless. Today, we're telling you the story of one such ruin which may not seem to many as attractive, but the beauty of it lies in the fact that it takes one back to times long gone by, when this structure too may have been conceived to be beautiful for all.
Ghiyas-ud-Din Balban was a Turk ruler of the Slave Dynasty whose tomb was built in 1286. 
Located just near the entrance of the Archaeological Survey Park on the Western side of the Mehrauli-Gurgaon Road, the monument can be reached easily by various modes of transport – buses, autos and the metro. 
The tomb, like many other structures, remains neglected and in ruins today; however, it speaks of a proud past as Balban's Tomb claims to have been the first ever structure which had been made with arches, therefore laying a foundation for various other architectural monuments that followed its footsteps. 
An Architectural Delight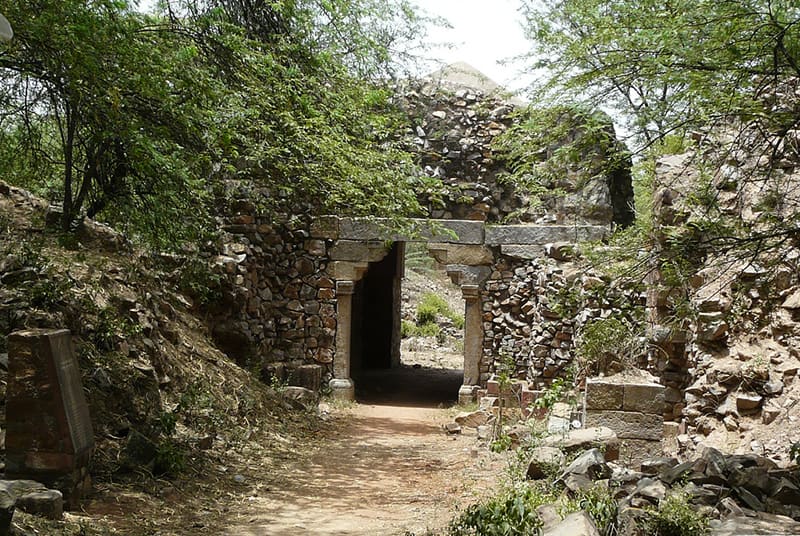 The inscription on the stone near the tomb, put down by the ASI and the intricate similarities that the tomb shares with the Indian temples focuses on the architectural excellence of the monument. The blend of Hindu and Islamic art can be easily observed in the construction. 
The grave of the emperor is found here, where he lies peacefully; and to the East of this tomb can be found a rectangular structure where Balban's son – Khan Shahid is said to have been buried. There are lush green lawns with trees marked on either side of the area, which can be enjoyed on a pleasant evening while exploring the place. Also the Jamali Kamali Mosque, Qutub Minar and Gandhak Ki Baoli etc., are some of the other historical marvels found nearby.
Good-To-Have Info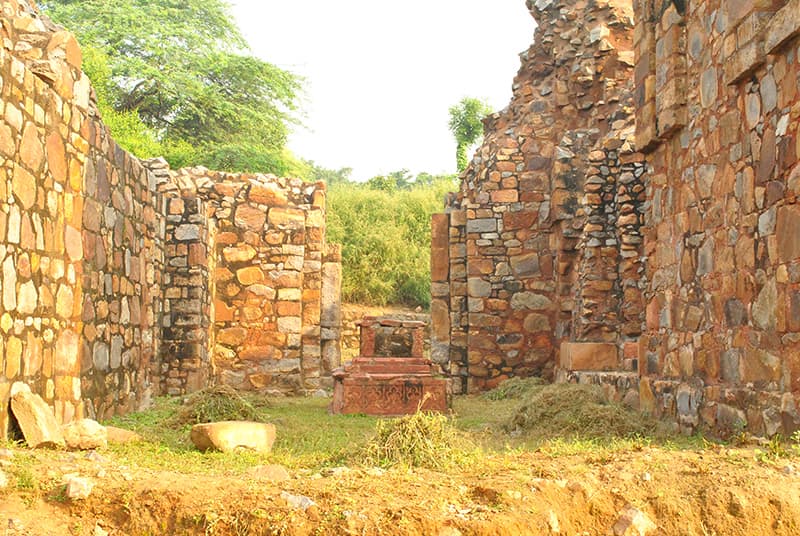 There is no dearth of options if you're looking to eat nearby. The Ambawata Food Complex is a good option, but it's recommended you travel a few extra miles to reach the food stalls of the more popular Qutub Complex. The mouth-watering chole bhature, bhelpuri and other such delicacies are absolutely delicious; one can never get enough of them!  
Visit the tomb to experience how the ruins of a place can be engaging, because when you imagine the parts of the tomb that once existed, you are actually building a palace of your own! And, do take your cameras along, because this place is just the perfect background for any wallpaper and you might just get that perfect shot you've been losing sleep over!
Browse Through More Images: