Delhi
Bake Off! These Are The Legit 5 Best Upper-Crust Bakeries in Delhi
So we already know you've been told to death about all the bakeries that just keep popping up all over the city and know you've already tried dozens of red velvet cakes from cute like bakeries tucked into nooks and crannies. So we've come up with a no-nonsense, curated list of the very best and most exclusive bakeries and patisseries Delhi has to offer! Read on!
1. Ye Old Bakery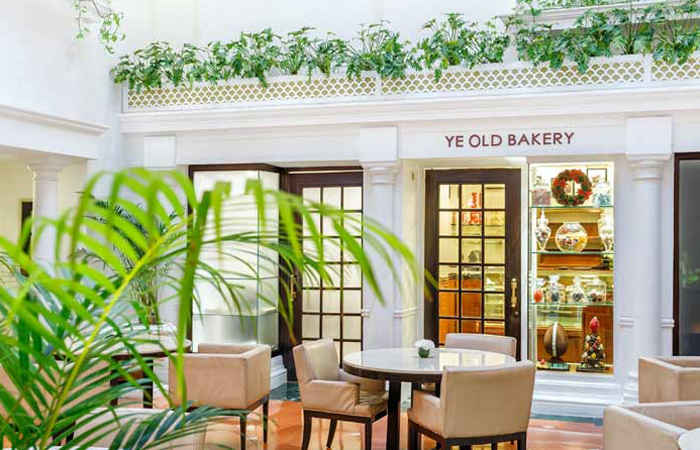 Ye Old Bakery at The Claridges is one of the city's oldest bakeries, and has a choice clientele, who can't stop fawning over this confectioner's paradise. From its old-world, teak-wood decor and gilded ambience, Ye Olde Bakery offers gourmet desserts, perfect pastries, freshly baked breads and some much-loved signature desserts. We absolutely love their signature Bittersweet Chocolate Cake!
Location | 12, APJ Abdul Kalam Road
2. La Baguette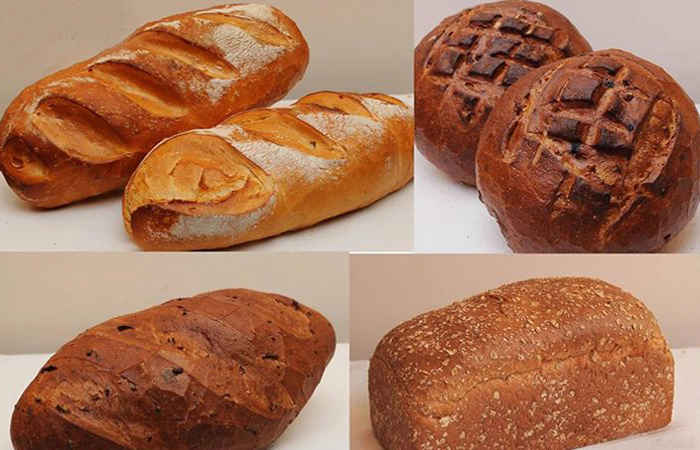 Regularly combing through the best European and Continental recipes, La Baguette prides itself on an unparalleled range of gateaux, bread, chocolate, sunrise and teatime eats, patisseries and lots more. You could munch on and savour their much-popular Petit Fours while leisurely gazing upon the opulence of The Imperial. How's that for Sunday afternoon high tea? Ah, the luxury!
Location | Janpath Lane, Connaught Place
3. The Sweet Boutique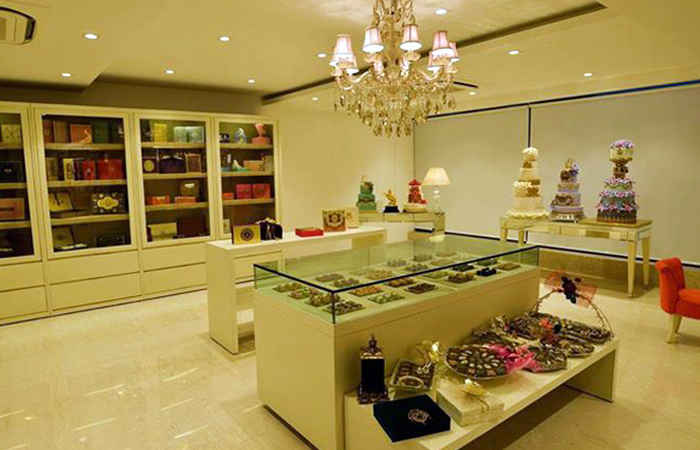 Started by Nitin and Ruchika Khurana, The Sweet Boutique operates a unique niche in the dessert business - couture confectionery. From uber-chic designer cakes to French macaroons to delicacies like Baklava and Kunafa, everything is prepared using only the finest natural ingredients and is baked to order. For some bespoke sweetmeats, we recommend you take The Sweet Boutique out for a spin!
Location | D-30, 3rd Floor, Defence Colony
4. Sidewalk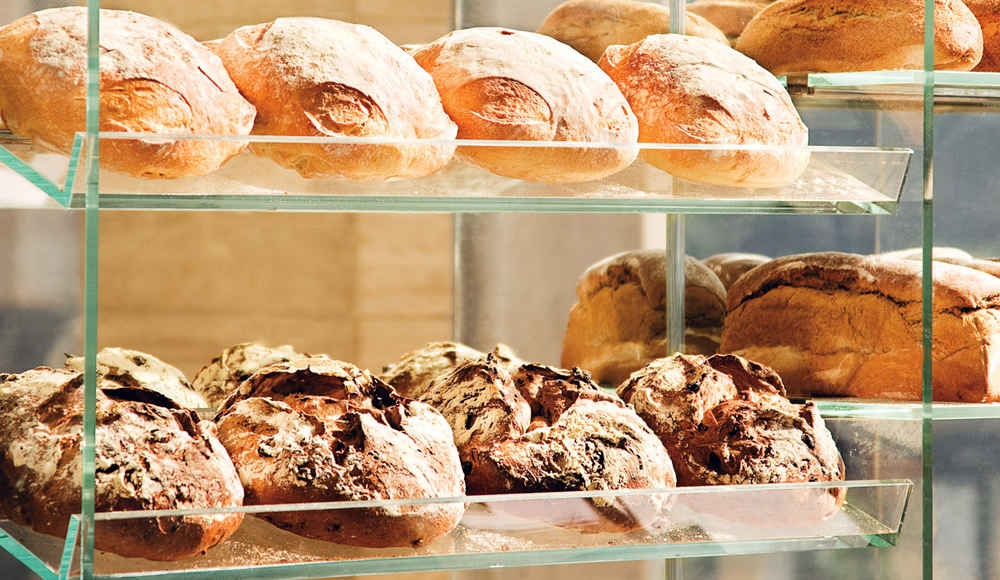 A charming European-style bakery, Sidewalk graciously offers their guests a choice selection of handmade, freshly baked breads, a motley collection of savouries, baked-to-order gourmet cakes and a fine variety of hard-to-find European treats including pralines and truffles. From superbly blended flavours to deftly prepared caramel cores, their chocolates are beyond a doubt favorites among the creme-de-la-creme of the capital (pun intended)!
Location | Bhikaji Cama Place, Ring Road
5. The Oberoi Patisserie and Delicatessen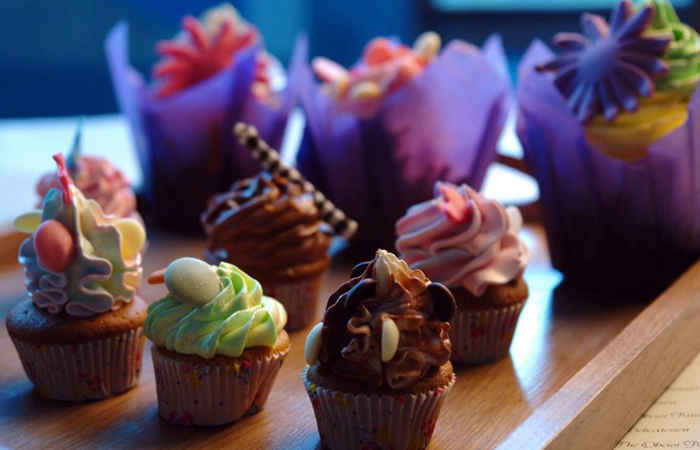 With soft leather armchairs and a muted, sophisticated and entirely extravagant ambience, The Oberoi Patisserie and Delicatessen beckons its gourmet finger for you to come and sample its unparalleled and decadent confections - from cakes to muffins, savoury pastries, freshly baked breads to pralines, The Oberoi offers a truly luxurious experience, as is customary with The Oberoi brand!
Location | Dr. Zakir Hussain Marg
So when you're in the mood to indulge in some seriously decadent baked goodies - just pick one off our list and scamper on over!
This article has been written by Mehar Luthra. She's a total Grammar Nazi who eats misspellings for breakfast! A law student, wandering food critic, sarcasm worshipper, caffeine-junkie and serial sitcom-watcher whose abiding passion in life is to write, write & then go and write some more. Let her regale you with some of her musings!