Delhi
Bakchod Ke Chole Kulche Does Tangy Chole Topped With Choco Bar AKA Green Chilli For Rs 50
Delhi is home to the most eccentric people and you won't believe us when you tell you about this 'kaafi famous' chole kulche wale bhaiya in Daryaganj. See it to believe it, folks!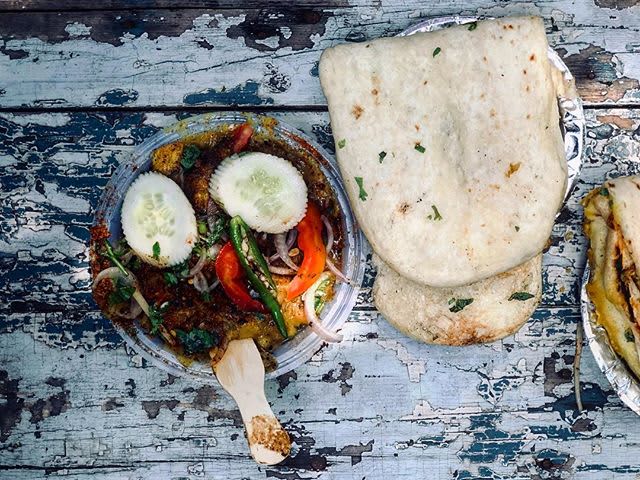 Picture Credits: lushyummy
Go Try Some Bakchod Ke Chole Kulche! | If you literally live on street food, then you must have had your fair share of chole kulche in the streets of Dilli. You should add one more must-try place on your list and that's Bakchod Ke Chole Kulche! No, we're not making this up - this is a legit stall in Daryaganj and it's as funky as it sounds! This little food stall is a must visit for anyone looking for a fun time while devouring tangy and zesty Chole Kulche.
Harish Bhaiya has been serving Chole Kulche since 1994 near Happy Model School and he's known for his funny antics and keeping his customers entertained by making them laugh with his 'bakchod' conversations. A plate of Chole Kulche here costs Rs 50 and is served with a salad topped with lots of masala and choco bar (which means green chilli)! We swear all of this is true fellas and we're not just yanking your chain.
We're defo hopping over for our share of entertainment and chole alike!
Where |  Bakchod Ke Chole Kulche - Near Happy Model School, Daryaganj
Price | Rs 50
Timings | 9 AM - 5 PM (Closed On Sundays)