Delhi
Sarojini Nagar's Crown Jewel, Come Down To Babu Market For A Flurry Of Shopping!
Babu Market is the end all for all shopping lists! A Rs 40 auto-rickshaw ride from the INA Metro Station leads you to this haunt right next to Sarojini Market where you're invited, or rather pounced upon by a dozen shopkeepers selling different goods.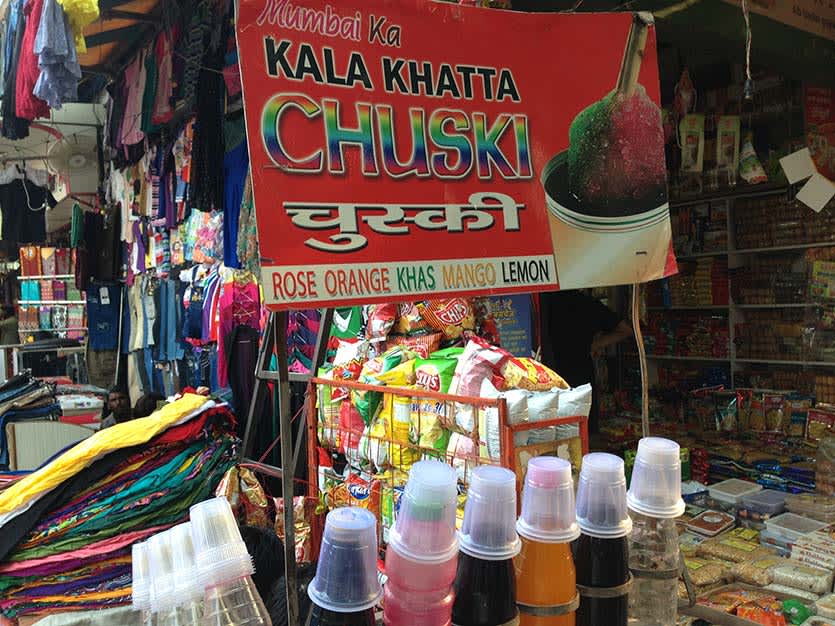 The rusty iron board introduces you to the vicinity and a 12-year old chuski wala selling flavoured shaved ice on the right side of the entrance ensures you are in Babu Market. Come follow us in!
A Gamut Of Goodies
A long array of fake multi-branded watch-shops welcomes you on the front entrance sold by shopkeepers with the best set of customer-care skills in Delhi. Sticking to each other is another rally of shoe stalls selling every shoe-make possible from stilettos to Punjabi juttis for men as well as women. It also not only sells multi-colored bindis but provides a huge range of artificial jewellery, especially bangles. Glass and plastic bangles being a specialty of this market introduces you to a wide range of multi-colored bangles for all wrist-sizes.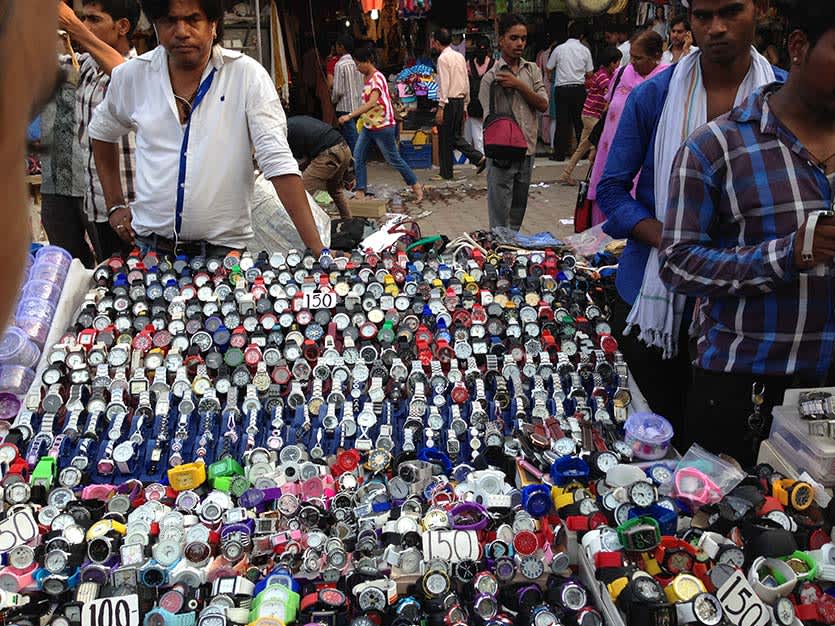 If you have a wedding coming up in the family, feel free to tick off outfits from the list as this market offers you everything you'd need to look your best at a wedding. From huge arrays of garments ranging from casual-dupattas, shaadi-wear, sarees for women and casual shirts and sherwanis for men, Babu Market gives you the best of both worlds! 
To top it all, this place is also famous as the busiest mehendi (henna) centre among women of South Delhi. The renowned Ashok Mehendi Centre set up under a Banyan tree on the extreme left of the market creates the maximum hustle for women waiting in line to get pretty hand-art done. 
A Story Of Generations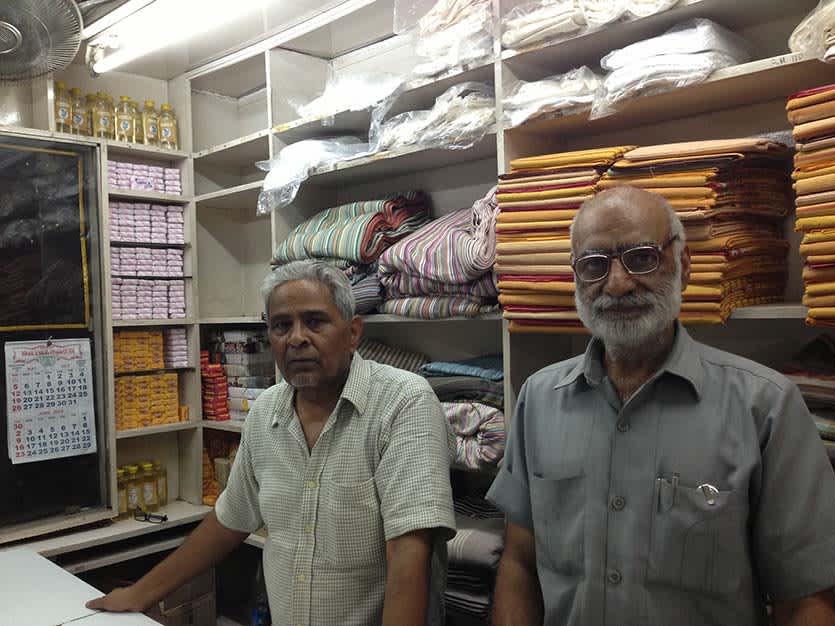 The market doesn't end here - the more you walk in, the more you discover! Shops in Babu Market also have a historical and corporate relevance as well. The Vinay Nagar Dayal Bagh Consumer Co-operation Store at Shop No. 104 was established in 1968. This store provides you with ethnic Indian clothing imported from all over India. The shop opens only for 2 hours between 5:30 - 7:30 PM and is taken care by two volunteer old keepers who love to give an insight into Indian linen and the authenticity of their Ayurvedic products. 
Similarly, to answer your shopping hunger-pangs is a 50-year-old traditional Indian eatery called Mahender Sweets and Bakers at Shop No. 66 known for serving their famous Chole-Bhature with Badam Milk *drools*. 
Showstoppers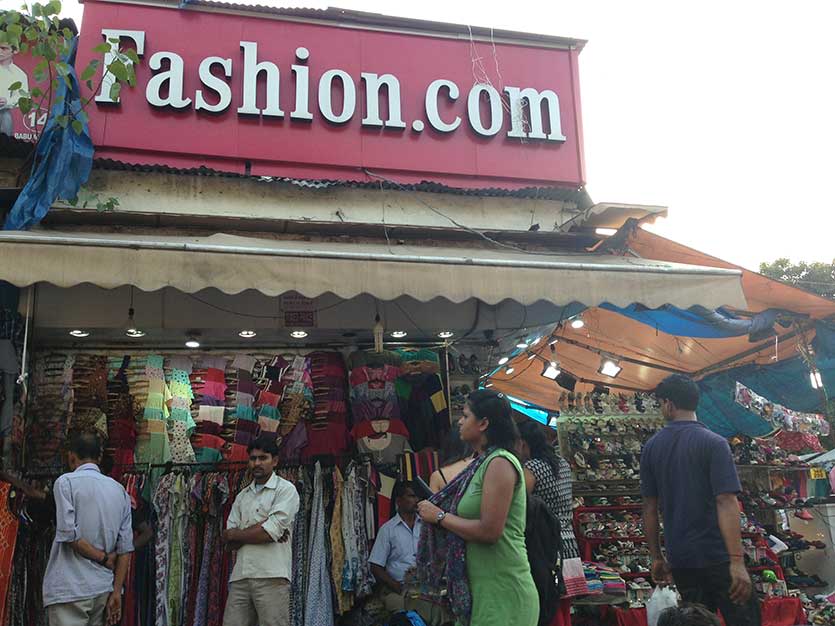 Babu Market is a one-stop destination - from all house-needs to travel shopping. From grocery stores to tailor stalls, shopping at this market is an experience in itself. The shops creating the maximum buzz in the market are Fashion.com, selling casual and formal clothing for men and women and Prakash Store, with the best deals in kurtas, pyjamas, Pathani suits and formal wear for men. It also has local kirana stores, with the best wholesale deals for basic staple products in Delhi. The market reaches its peak during evenings when youngsters get together for evening snacks and women grab the best bargain deals. 
The positive enthusiasm of shopkeepers trying to understand your demand makes you feel connected to the market and confirms your next visit real soon - come on by!