Delhi
Talking About HKV's Kissing Cousin - The Equally Happening Aurobindo Place Market
The Aurobindo Place Market is located in South Delhi, and is one of the more popular markets of the area. It can be reached by alighting at the Hauz Khas Metro Station on the yellow line and then an auto ride of about 10 minutes should be enough to reach the market. This market located along the Aurobindo Marg is a quiet, underrated market which has a wide variety of shops to serve the daily needs of the residents. It remains closed on Tuesdays.
For The Bookaholics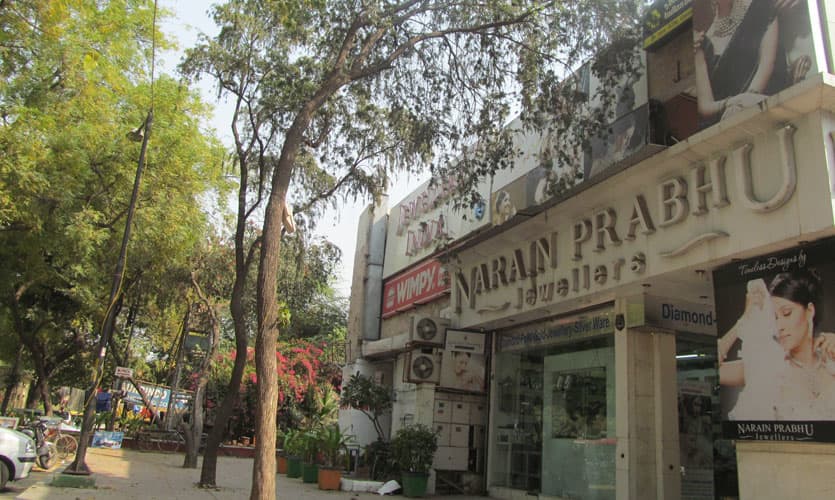 The marketplace has something for everyone, including hardcore bibliophiles. Midland bookstore and Jain Book Agency are very popular among the shoppers due to varied reasons. The Midland bookstore has a huge spectrum of fiction and nonfiction titles; it also boasts a comprehensive kids' section as well. The stock of magazines and graphic novels are commendable, and one can spend quite some time browsing through their collection. If you're looking for books related to your curriculum, then Jain Books Agency is a better bet for you.
For The Foodies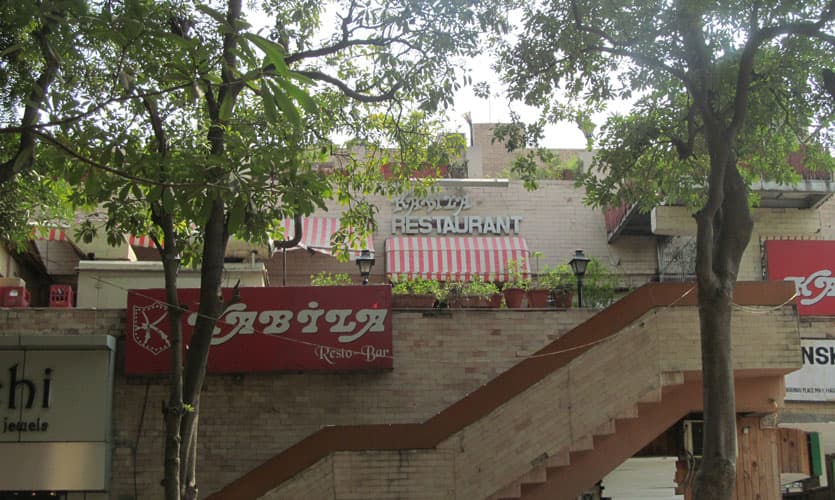 Given the size of this market, one can't expect a Cyber Hub-like bustling food scene but now they have some pretty awesome hotspots to boast of! If you want to indulge in some Indian street food, then Chaat Corner is the place for you. It can be classified as a makeshift joint under an umbrella which serves Aloo Chaat and the tangy Golgappas along with Aloo Tikki. Along with this, they also have 3 restro-bars now, Summer House Cafe, BandStand and Auro Kitchen & Bar! Wimpy's is another option which dishes out sumptuous fast-food and is hard to ignore if you're a slave to your taste buds. Another new food station's opened up there and it's called Wok Me! These guys serve delicious Chinese cuisine - come drop by sometime.
Assorted Goodies To Snag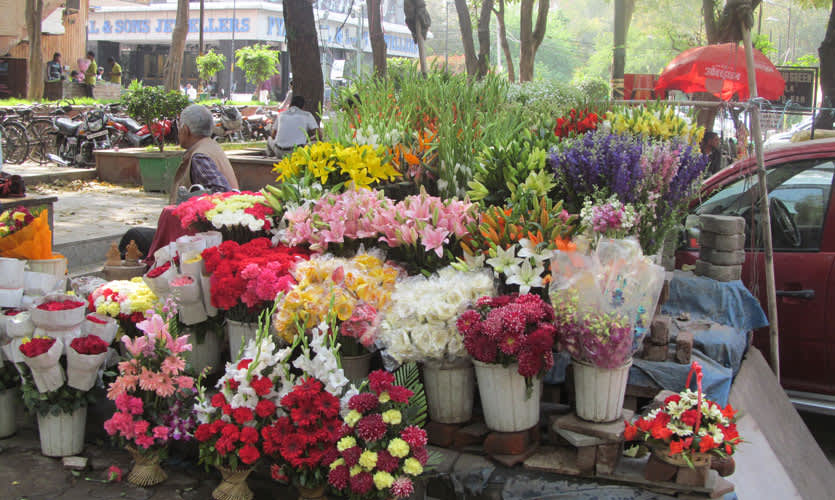 Aurobindo Place also has a number of glitzy showrooms which offer you a variety of gemstones, gold and silver jewellery, the big names being Amarchi Silver Art, Chitrumal Jewellers - et al. Kids Hut is an excellent place to pick up tons of baby clothes and toys for your little ones, while Fashion Ways and Prem Sons serve as good options when it comes to adding new threads to your wardrobe. They've also got Maya Toys which is one of the oldest toy stores in the Capital. 
Lucknow Legacy is a chikan boutique that houses the traditional embroidery style from Lucknow, and is a hit amongst the foreigners. V2 Appliances and Appliances India is great when it comes to revamping your kitchen. One can find microwave-suitable cooking ware to pressure cookers, non-stick pans and glass bowls to OTGs, toasters and steam irons here. Appliances India also houses a great selection of imported Swiss candles (wow!).
Aurobindo Place is one of the quieter markets of Delhi; you won't find much too much rush here, except during the peak business hours. People go about their business in a dignified and calm manner without the clamour and bustle that is generally associated with the markets of Delhi.
So when you're next in the mood to shop to your heart's content without being pushed and shoved, this is where you go!