Delhi
Attn Mommies & Dadies! Send Your Babies To Fun-Filled Bumbleebee & Bid Stress Adieu
All their life, parents strive to give the best of everything to their kids. From the best toys to the very best schools, best clothes, good food, to the best of childhood memories; they try and take care of basically everything (you know you couldn't have functioned without them!). Despite schools contributing immensely towards the growth and development of a child, he/she still needs sources to engage himself/herself in extra and more productive activities!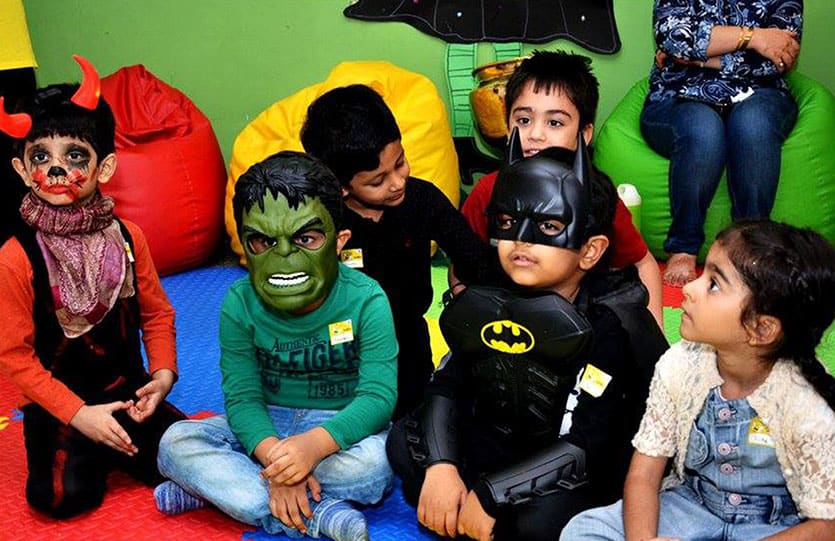 To take them on a fun-filled journey with non stop enjoyment and unlimited learning, Bumblebee comes into play! Their aim is to ensure kids never get bored and never stop acquiring extra skills that they believe are going to help them all their life.
Too Good To Be True | Bumblebee helps engage your babies with their stimulating environment, improve their communication skills and offers much more to a child's regular routine! Everything here is designed to be fun and interactive for the kids so they turn out to be well rounded people!
The Dos They Do | They try to channelize the kid's imagination and creativity productively through their insightful and amusing workshops. When here, the child can explore the world of arts and crafts, improve social skills, give a direction to their interests and hobbies and inculcate the right kinds of values and skills.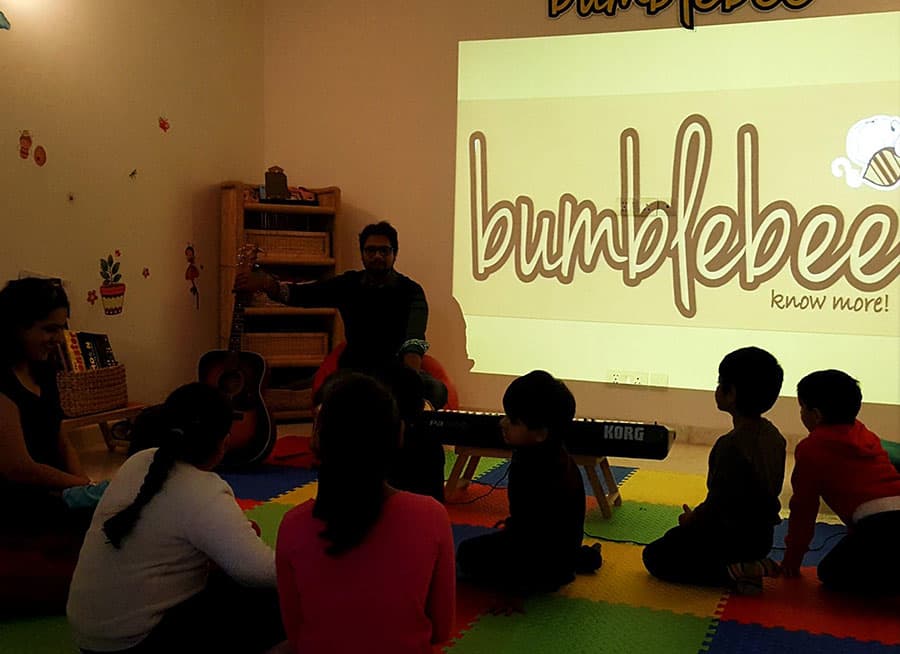 Plus, Bumblebee also offers various workshops. From storytelling, art and craft, music, dance, yoga, theatre, public speaking, vocabulary building, science to coding and loads more, they have it all! *Wow, we're totes impressed!* The promising activities are designed by professionals and are mostly organized at different, cool venues. 
Birthdays With Bumblebee | At Bumblebee, they realize that a kid's birthday party is extremely special! Especially for the little one who has been counting the days to the birthday all year long! (We've all done that too, right?!) And so, they not only hold extraordinary birthday parties but make them as personalized as possible. From magic shows, theme based decorations, return gifts, invitation cards, catering services, to music and tattoo making; they can make everything happen for your kiddo!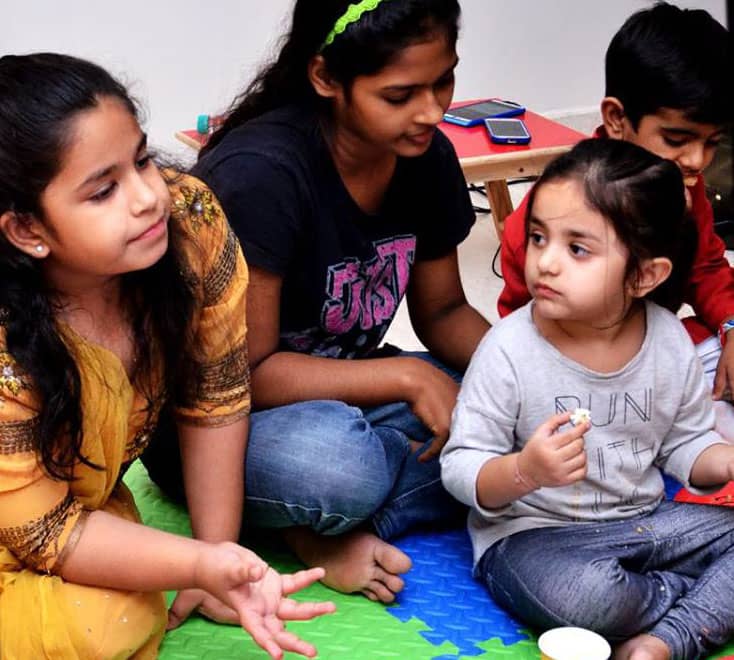 Hey Check This Out Too! | Bumblebee is organizing a cray treasure hunt for your sweethearts on the 26th of Feb. Starting at 10 AM, the hunt shall be conducted by 10 teams (1 kid - 1 adult or 1 kid - 2 adults ) and would take place at Lodhi Gardens! Snacks shall also be served after the one-hour event *nice*. Plus, there will be three prizes for the three top winners too!
Parents, what are you waiting for?! Come explore a whole new world of possibilities for your babies!
Here's Their FB Page | https://www.facebook.com/bumblebeekidsonline/
Check Out Their Website | http://bumblebeeonline.in/
Location | B 112 (Basement) Shivalik, Malviya Nagar
Business Hours | Monday-Friday, 10 AM - 6 PM ( Closed On Weekends)
Ring Them On | +91 9810 511 540 & +91 9871 007 884