Delhi
Art With a Heart - That's What We Call Maati, a Niche Store That Sells Handpainted Tees
It was meant to be! While travelling through the small town of Nabadwip in West Bengal, Aniruddha, an event designer, came across a tyre repair shop and taught a bit of art on a tee to a young lad eking a living out of fixing punctures. The boy was excited to explore and discover; loved bringing a colourful world out on fabric, but then was sad that this momentary joy of self-discovery would soon be overridden by grease and grime. That was the breaking moment for not just that impressionable boy, but also Aniruddha and her soul mate, Sweta Saha.
The two painted tees that made it to the shelves earned the boy more in two days than he would have made in a month. On their next visit, it was humbling to find that the word had spread, and there were boatmen & rickshaw pullers who had travelled long distances and stayed overnight awaiting Aniruddha's arrival in the morning.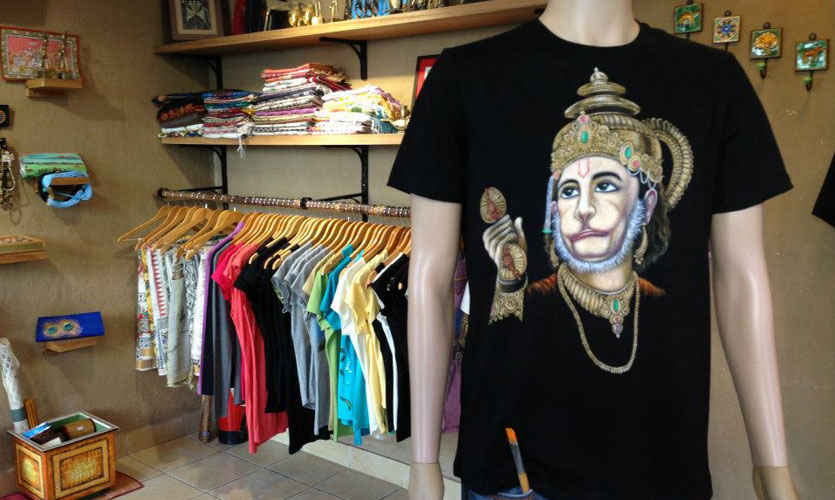 It was like this that Maati was born! The name could not have been more appropriate. If anyone is connected to maati - mother Earth, it is Maati's team. Sweta, a NIFTian, heading a successful garments brand, quit her job to join hands and share her expertise. In their quest of travelling far and wide, they came upon local craft from other regions of India. Soon, the core group of Maati grew to embrace a larger extended family of 70+ artists encompassing regions of Kerala, Bihar, Odisha & Uttar Pradesh (UP).  
A stipend is given during the first three months of the training period, post which the person has an option to choose to come under Maati's ever-growing umbrella and go on to receive a salary, or venture out on his own.
Deliverance With a Fun Flair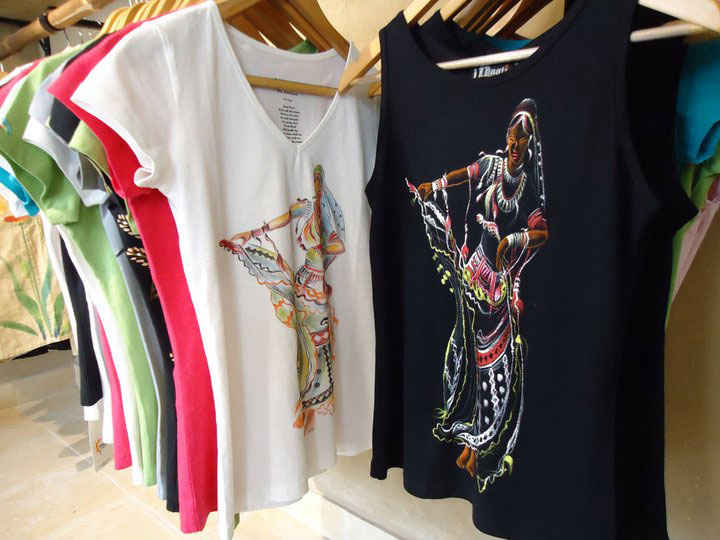 The colourful tees are deftly and painstakingly hand painted depicting interesting and unusual scenes and motifs with relevance swinging between traditional to classic to modern to pop. So you may see a Naga dance-form t-shirt rubbing shoulders with a potbellied fella on the rack; or a streetscape juxtaposed with an Enfield. The cotton-knit material and colours used are the best in the medium, and well-treated to retain their vibrancy and feel. Each piece is painstakingly brush-stroked by the locals from the region. They are taught by the seniors who've climbed the next rung on the ladder, who then in turn teach the freshers.  All sizes are catered to - for both, men and women. Starting at Rs 790, this is the best form of art one can buy!
Art With a Heart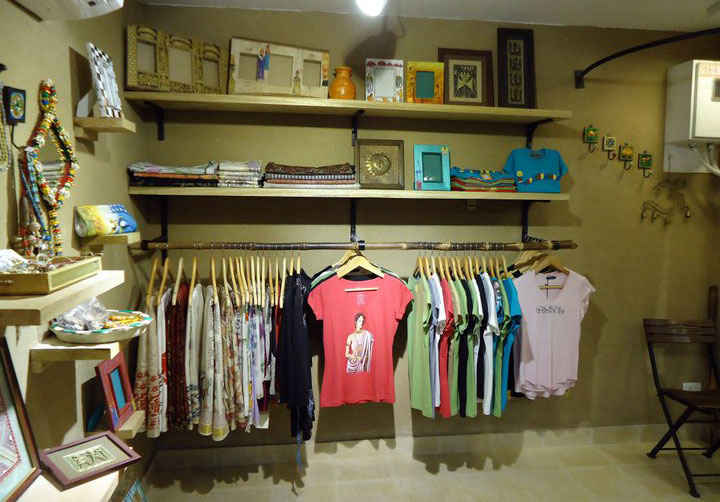 Indigenous art and craft produced by village artisans, and successive-generations carrying the legacy forward are promoted, customized and given a creative makeover as appealing accessories and home décor products. These include little terracotta faces with a multitude of expressions and features. So you have clay dolls from Krishnanagar, a 300 year-old art form; Dhokra jewellery and metal tribal art, priced at Rs 200 onwards; beautiful baskets made by Santhals from Mayurbhanj; Patachitra scroll folk paintings; Bolpur-Shantiniketan art; hand-painted clutches, wallets & bags made from cloth/leather priced at Rs 1,800 onwards; beautiful hand-woven & painted sarees in Chanderi, cotton, Tussar and silk (Rs 4,000 upwards);  a Kantha Dupatta (Rs 1,950); and a Madhubani stole (Rs 1,250), amongst loads more.
Spearheading Forward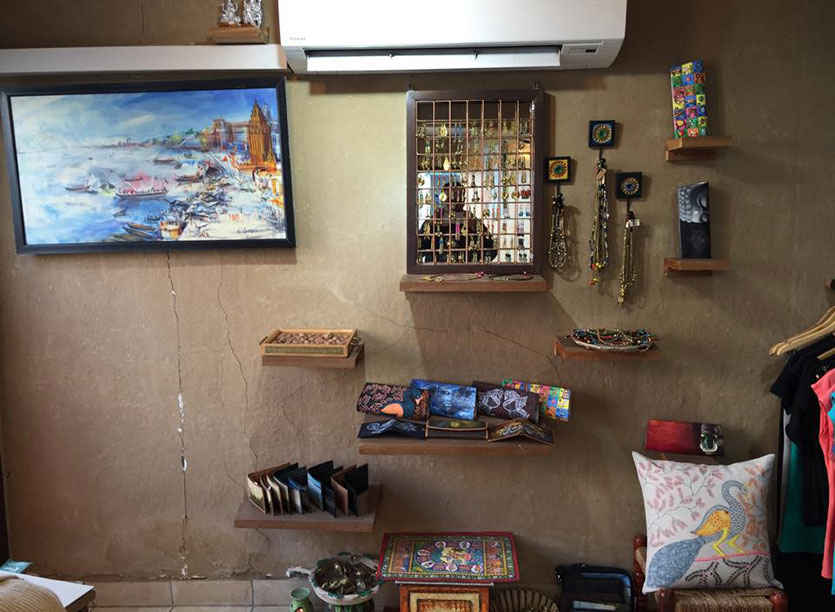 The highly motivated and passionate Maati team, unaided and non-funded by any external agency, is doing a great service to the art and the artist by bringing skills and talents from the remotest corners of the sub-continent to the fore, and giving them a visible lucrative platform, honing their skills and passion, which otherwise would have stayed covered under years of dust in their strife to make ends meet.
So go check out their fabulous online store or go drop by their store in SPJ for your very own beautiful, handpainted tee!
Location | 26, Hauz Khas Village
Shop Online Here | http://www.maationline.com/
Browse Through Their FB Page | https://www.facebook.com/mymaati/