Delhi
Around the World and Back | Gorging on 7 Kitchens at SET'Z
Set in Delhi's iconic Emporio mall, SET'Z is a lovely conglomeration of 7 different kitchens under one roof. A combination of simplicity, elegance and class, the ambience of SET'Z provides the perfect setting for a nice relaxed meal. 
The variety in cuisine is also mirrored in the way the interiors are split up into contemporary open seating replete with private & semi-private dining areas, a tastefully done-up bar and a beautiful alfresco terrace.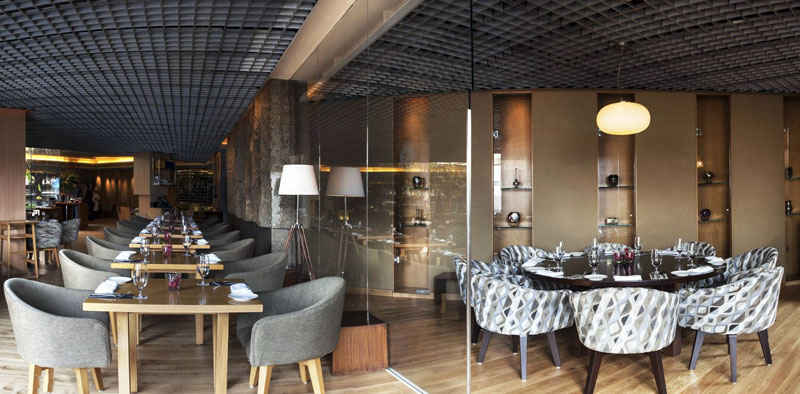 We visited it on a hot afternoon, and went for the lunch buffet. The buffet has an exorbitant selection of delicacies including choice of appetizers, dim sums, sushi, salads, soups, main course and desserts. Besides the 7 open kitchens, there are a number of live counters making fresh food on individual requests!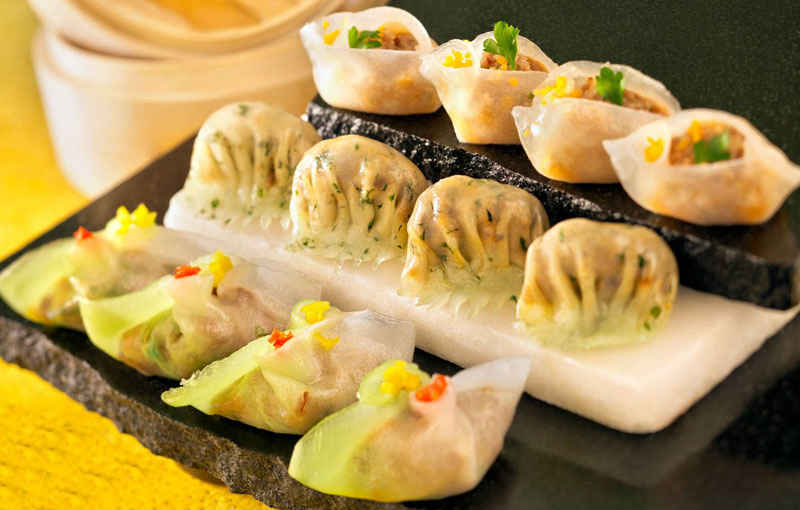 The menu for the buffet changes every day, and what sets it apart is the quality of the ingredients, and the way in which each dish is laid out and presented with utmost detail to perfection.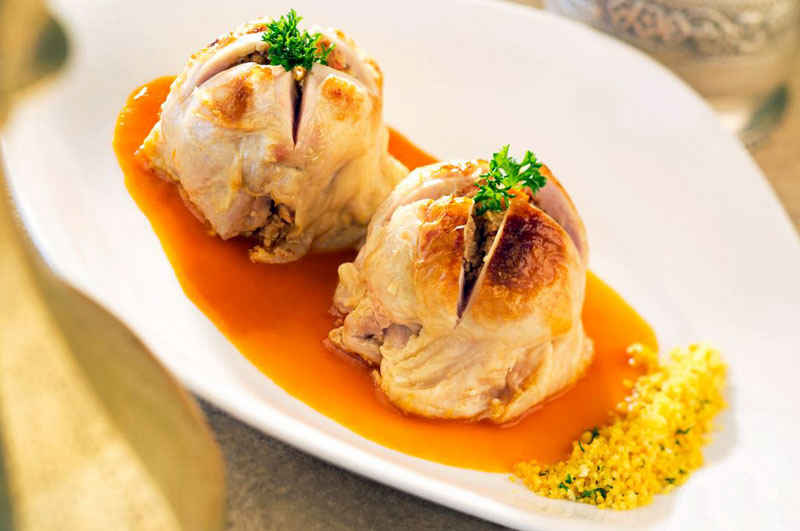 Another reason the menu here stands out is because the chefs are given the freedom to experiment with the dishes and to employ fusion techniques. They have recently come out with a new and improved menu, and the process that went behind it was very interesting to know about. So, for the past 9 months, on certain days, the guests at the restaurant were served complimentary dishes and asked for their feedback. Based on the feedback, the new menu was developed.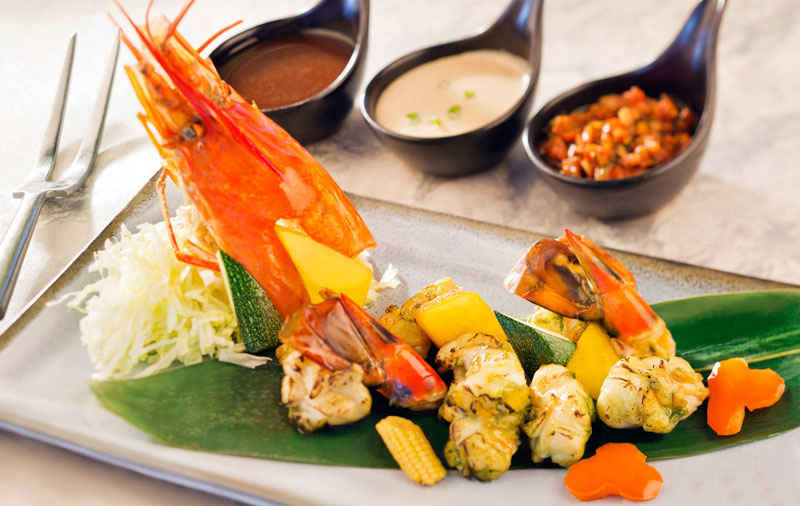 They have an exotic array of drinks to choose from, and one of the best wine selections in town. Top that with a beautifully laid out dessert bar!
The Dim Sums and Sushi are particularly great here. The Teppanyaki and oriental flavours in the South Asian dishes is spot on, and our favourite dish was the Crispy Pork served by the live counter, made exactly according to our specifications.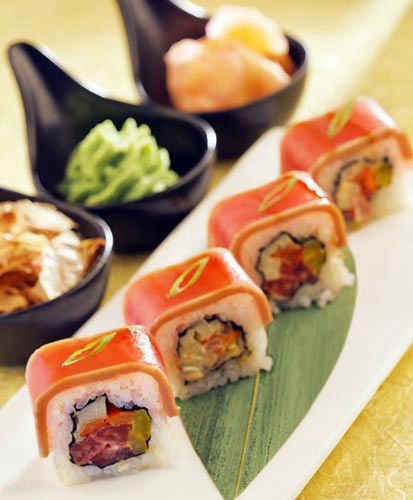 The Sparkling Wine went very well with the whole meal, and we absolutely loved the Crème Brulee. 
So, the next time you want to head out for a fine-dining experience, Setz is where you need to go!